This article originally appeared on Gabriel Omin's Medium.
---
There is a lot of literature on why companies die, but hardly is the post mortem conducted after their death on the implications of their demise. When companies die, what happens afterwards? The immediate effect that is easily seen and felt, is the loss of jobs. The economy of that part of the city suffers. That cannot be hidden. The humming of the turbine engine comes to a stop. The party is over and folks go home reluctantly.
What else happens when a company dies? I think a lot happens. First let us look at what a company does and let's think of this our imaginary company as one that has about 100 people, with an established office for its production activities. That means there is a beehive of events that occur there daily.
"A company is a legal entity formed by a group of individuals to engage in and operate a business — commercial or industrial — enterprise. A company may be organized in various ways for tax and financial liability purposes depending on the corporate law of its jurisdiction". Most companies are for-profit entities. Those profits are used to grow the company, re-invest in assets, technology and people in order to expand the company. Those who invested, risked their capital (shareholders and investors), are also rewarded with this profit.
In general, a company exists to offer products and services. To do that, the company would rely on other companies and people to provide raw materials as input for its products and services. Nestle would want maize from farmers. Olam would need the rice farmers to do well in order to supply it with rice. Tech companies would need Amazon AWS and Microsoft Azure for their cloud services. In addition, companies need other companies to provide services for its existence. Think of maintenance services, janitorial services, technology services. Finally, you will need customers for your products and services. In essence, every company has a supply chain built around it.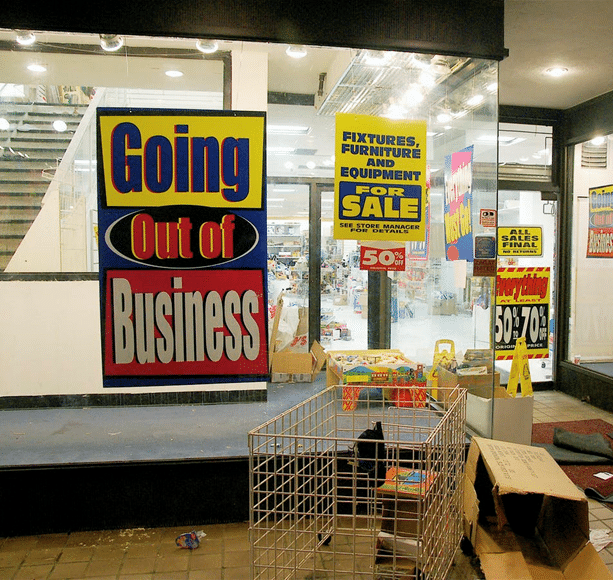 When anything happens to a company, the web of the supply chain will have no host to "feed" on. It is not a zero-sum game but an actual loss to many people in the value chain and the ecosystem. Again as I said the economic implication of the death of a company is glaring. Lost jobs and loss of purchasing power leaves the economy of the place in tatters. If this is sustained, people move out of that community.
But there is something that is not glaring — the loss of a skilled workforce. When companies die, the skill set that support that sector of the economy either dies entirely or moves to another place that it is required. As you now know, talent is always attracted to opportunities. This is apparent today as many countries are using the opportunities they have, to attract top talents from around the world. Canada, Australia and the UAE are all singing from that hymn book as at now.
Let us think of the death of the auto industry in Nigeria. It started slowly and after a while, it became apparent that the supporting industries also followed suit. Tyre manufacturing also left with it. That means auto technicians and electricians had to find other jobs or move to countries that can support that skill. That also means it would be hard to get good company trained mechanics because they do not have a company to ply their trade. Same fate attacked the tyre industry (Michellin, Dunlop etc). It is now hard to get people who can advise you on what to look out for when getting a tyre. You now understand why it is hard to get a great mechanic. When the auto-companies (Volkswagen, Peugeot PAN etc) were around, they trained the mechanics in their dealerships and that knowledge was also passed down informally to friends and acquaintances of the trained. That meant it was easy to get folks who could offer that service either as an independent or an affiliate of the car brands. But this is all now in smokes. That skillset and capabilities are gone.
The other thing that goes when a company dies is innovation. You cannot innovate on the dead. Innovation is a living thing. It is alive. It grows, mutates and co-exists with existing processes and technologies. Since there is nothing to innovate on because the process, products/service is gone. You cannot innovate out of nothing.
The final part of the trifecta that dies is the dreams of the young; the future generation. It is hard to dream to be an astronaut as a Nigerian living in Nigeria. It is not because it is forbidden but because there is no reality to attach that dream to. Back to the issue of the auto industry, it is hard to have car engineers and designers when there are no indigenous car companies (thank God Innoson is unbuckling this trend). University students have nowhere to intern. The companies are dead and they cannot support the skill set of the young.
My foremost story of the death of a company is about a company that is not dead; it simply left town. I have no idea what transpired between the company and the government but it was obvious some discordant tunes emerged and both parties could not tango. Cacophony ensued. Fly away Peter, fly away Paul. Ebony Life is the company. Cross Rivers State was the government. The arrival of Ebony Life at Tinapa, Calabar revived the sprawling edifice and attracted life to the complex. At first, a number of the technical people from Ebony Life were brought in from Lagos and outside the country to kickstart the operations. After a while, locals were employed and integrated into the company. Sound engineers, electricians, carpenters, presenters, studio decorators, storytellers, artistes etc sprung up amongst the locals. There was also a transfer of skill from the professionals who were running the show to the locals both in organised and informal means. Young people started taking up acting and presenter roles when they saw their type, kiths and kins doing those job. Arit Okpo was one of those in Ebony Life. Her presentation motivated many young people to take up public speaking roles and skills. They saw her metamorphose for the better and become skilled at what she did.
When the romance between the Cross River State government and Ebony Life came to an end and the company had to relocate to Lagos, the very things that happen when companies die happened to Calabar, Cross Rivers State. The economic losses were there. Landlords lost high paying tenants, hotels lost frequent-out-of-town guests, airlines flights to and fro Calabar reduced in frequency. The list goes on.
Those skillsets related to running such an important studio left town. The supporting companies that had relocated to Calabar in order to work with Ebony Life followed EbonyLife to wherever they were going. Young people could not dream of some of the jobs that were affiliated to Ebony Life because the company was out of reach. The cycle completed itself. I hate to be a prophet of doom — but this prophecy fulfilled itself effortlessly.
Today Arit Okpo presents for CNN. EbonyLife moved to Lagos and grew in strides — released top-grossing Nigerian movies, built its own studio, working with Netflix for its original series and most importantly creating the EbonyLife film academy.
Fast forward to 2121 ( a 100 years from now) when tourism becomes a big deal in Nigeria. The tour guides takes a bunch of people to show a house and said "Arit Okpo, the famous journalist who did x,y,z lived here. 10 kilometres from here is UNICAL where she schooled. Come along, I will show you". Yes, I am fantasizing but that is how economies are built. Names of important people from a location and the work they did there are used to attract visitors to that place. I hope we can see this. Are these not the stories we are told when we visit places "in the abroad"? The tour guide gets paid. Tourists buy food and drinks. Hotels are filled with tourists. The beautiful thing about tourism money is that it trickles to the streets. A good example is thus; tourist and street food/souvenirs are 5 and 6 — inseparable.
When companies die — essential skills needed to support the economy are lost, innovation is stifled and the coming generation almost cannot dream. Stories and history also die. The platform to make things happen is removed. It is important that we see these intangibles which are more important than the obvious. Policymakers and political leaders have to be aware of these and do their utmost best to keep companies within their communities. Developed skills in any field today is the currency of the future. We need that currency to develop our own society to be desirable not just to others but liveable by us.
займ без отказа на карту срочно
займ через систему contact
онлайн займ на карту с плохой кредитной историей