Taxmingo.com, an online tax consultancy firm focused on helping Nigerian SMEs take care of their taxes has launched in Lagos, Nigeria.
Taxmingo hopes to leverage its cloud-based tax management solution and the expertise of its team of experienced chartered accountants, tax professionals, and its network of tax consultants to help SMEs meet tax obligations and allow the SME operators to focus their energies on growing their businesses.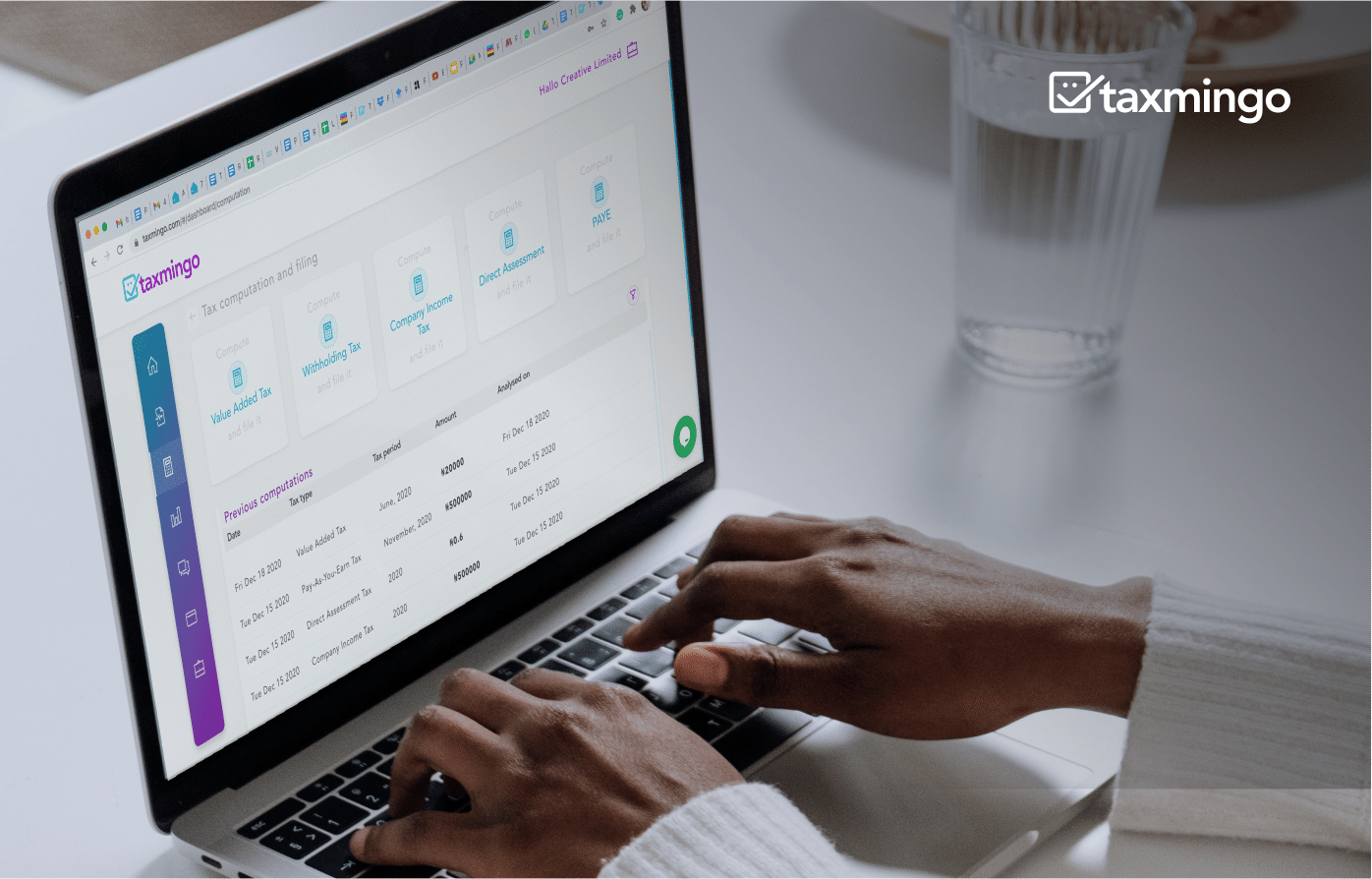 Starting from as low as ₦7,500 monthly subscription, small business owners can explore the company's tax computation, return filing, and advisory services by creating an account, providing relevant information and documents to obtain a free tax health check. Once this is done, the business owner will be paired with certified tax professionals who will walk him/her through the business' tax health and help the company to effectively comply with taxes.
The entire process from onboarding to payment is done online, providing the business owners the much needed time to focus on building and growing their businesses.
Taxmingo seeks to solve one of the most critical challenges Nigerian SMEs face in tax compliance - complex filing procedures - which accounts for non-compliance by the majority of SMEs, besides high and multiple tax rates. This low tax compliance by SMEs has contributed significantly to Nigeria's low tax to GDP ratio which stands at abysmal 6% compared to peer economies such as South Africa which boasts of about 28% tax to GDP ratio.
This is despite the Nigerian SMEs contributing 48% of national GDP, and accounting for 96% of businesses and 84% of employment, according to a recent SME survey by professional services firm, PwC.
Speaking on the solution during the launch in Lagos, CEO/Founder, Taxmingo, Richard Ojo said: "Research has shown that business owners would willingly pay taxes if they know how to go about it. We also believe that they would comply with these obligations if a process that simplifies the existing complex procedure is in place and when the cost of compliance is affordable. That is why we have launched Taxmingo.
"We believe that Taxmingo will play a critical role in not only driving tax compliance among SME operators and reducing the tax worries of business owners but also mobilizing tax revenue for the government, thereby boosting Nigeria's tax to GDP ratio." Richard Ojo is a chartered accountant, Chartered tax practitioner, forensic accountant and a fraud examiner, a member of professional bodies like The institute of chartered accountants of Nigeria (ICAN), Chartered Institute of Taxation of Nigeria (CITN), Association of Certified Fraud Examiners (ACFE), Austin, Texas, USA, International Institute of Certified Forensic Investigation Professionals (IICFIP. Prior to founding Taxmingo, he founded DEEM Forensic Services, a forensic accounting and taxation fiems working for large organisations and government agencies.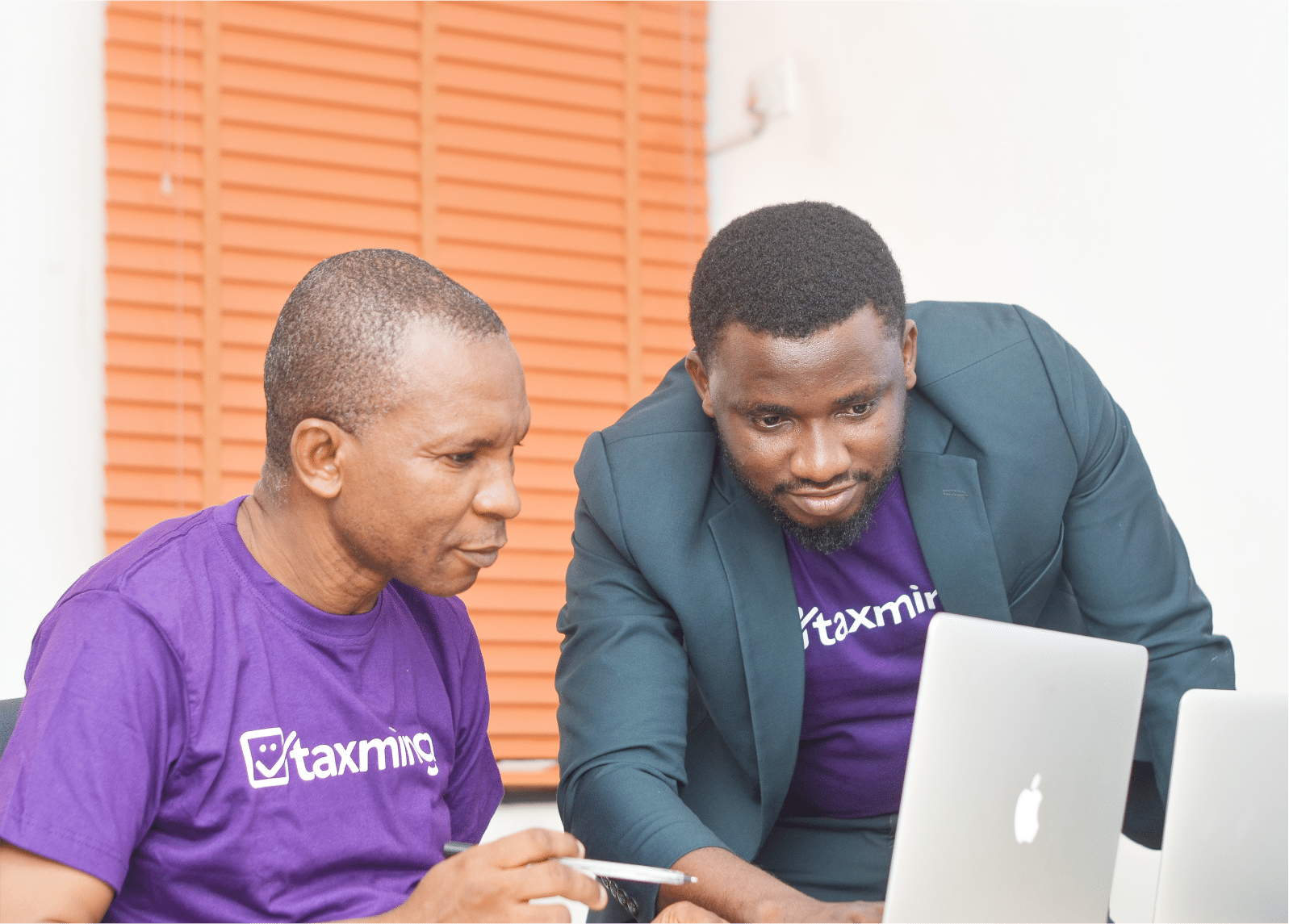 "By providing a platform that helps SMEs get an automated and independent snapshot of their business' tax compliance status, we help prevent future tax exposures and be sure that tax laws and regulations are continually complied with. Our team of professional chartered accountants and practitioners make it a priority to assist our clients to accurately calculate and prepare their taxes payable in order to avoid unnecessary liabilities. We understand how valuable time is to SME owners, that is why we believe Taxmingo will enable them to focus on running their business while we take care of their monthly and annual tax returns. We know the stress, complexity, and challenges associated with filing tax returns. We want to relieve them of it all".
According to Cofounder, Oluwasegun Ebenezer "It is important to keep proper tax records and we know how difficult this can be, especially for SMEs. our mission to make sure small business don't have to worry about tax computations or complexities again. We believe this is the beginning of something great.
"This is even as we provide our clients with tax advisory services and plans to help minimize their tax liabilities while remaining compliant with the law in a complex tax environment like Nigeria's."
How to use the service:
Visit www.taxmingo.com to use the companies services and create an account.
Take the free tax health check by answering a few questions, you will be able to see your level of compliance in real time
Subscribe to the service, you will be paired certified tax professional who will handle your taxes
Every month, you are automatically reminded of the documents to upload and your taxes are filed with your tax receipts and other documents uploaded to your profile.
You can easily access your documents and proofs of compliance from the clouds anytime the tax man shows up
About Taxmingo
Taxmingo combines the power of automation and certified tax professionals to assist small and medium-sized enterprises (SMEs) in Nigeria in eliminating the extravagant cost of tax compliance, the ambiguity of tax laws, and complexity of procedures that are associated with tax compliance. We are a monthly subscription service that takes the stress of taxation from business owners so they can focus on what truly matters.