When we gave you our 10 most memorable Nigerian tech moments of 2019, we left you with this:
"It's been a memorable year; we can only hope that 2020 will come with more unforgettable moments too."
What we didn't know was that we were going to get an early one as the COVID pandemic sure gave us arguably the most unforgettable moment this year. Unlike other years, the Nigerian tech ecosystem witnessed a type of disruption in activities that wouldn't be forgotten in a hurry.
So, as the year ends, we look at the ten most memorable moments in Nigerian tech for 2020 in no particular order.
MainOne celebrates a decade journey building West Africa's infrastructure
In 2010, Pan-African telecommunications service provider, MainOne, launched its operations with the private submarine cable's commissioning on the West Coast of Africa.
Before its launch, Internet connectivity in West Africa was worse than it currently is --  characterised by massive bandwidth undersupply.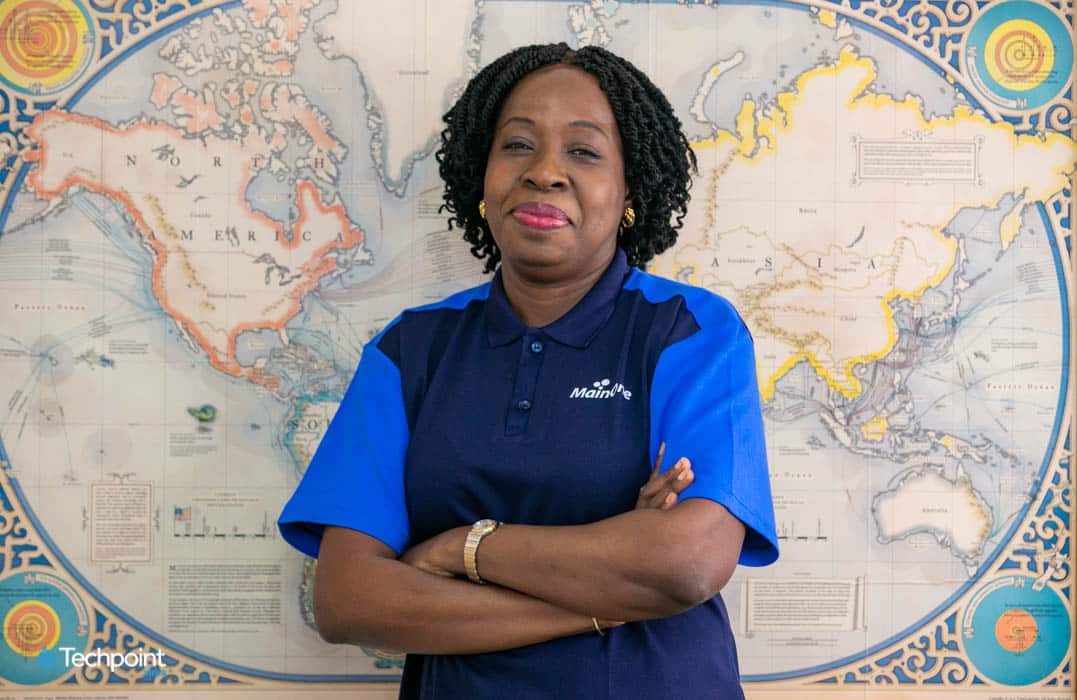 MainOne came to solve that. And with a $240 million investment in 7,000 kilometres of submarine cable from Europe to West Africa, and over 1,000 customers later, the company is yet to solve the problem. 
That said, the company's journey towards making the Internet accessible and affordable for West Africa,  as described by CEO, Funke Opeke, has been nothing short of remarkable.
Here's what she told Techpoint Africa in a July interview.
"There have been high moments and low moments along the way, but we're still here, and the journey is still meaningful and adding value."
The tech ecosystem stakeholders rallied around during the #EndSARS movement
Police brutality in Nigeria has been happening for more than a decade. However, a series of new occurrences sparked a round of protests that began on Sunday, October 4, 2020.
Starting in the nation's commercial city of Lagos, these demonstrations spread across different cities and outside the country as diasporans participated. Similarly, with millions of #EndSARS, #EndPoliceBrutality, and similar hashtags, international media got wind of what was happening in the country.
[auto-iframe link=https://techpoint.africa/2020/10/12/endsars-2020-movement/embed tag=first]
While this happened, the Nigerian government clamped down on the protests using various means. However, the stakeholders in the Nigerian tech ecosystem, who have had their fair share of abuse from the police, played their part in helping the cause.  
Ending SARS is important for the Nigerian tech industry. Your coders and other techies are disproportionately affected. It is in your businesses best interest to get SARS stopped. Staying neutral is the same as supporting what's happening right now.

— m_e (@markessien) October 9, 2020
On October 2019, I got kidnapped by SARS, I was less than 2 mins from my home, they refused to listen to anything I said and took me from Lekki, to Ajah then all the way to Ikoyi, whilst stopping and harassing other young adults, I'm not sure how many cars they stopped and robbed https://t.co/HFq6WyFXlW

— YB 🌔 | #NestShip (@YeleBademosi) October 9, 2020
For instance, Citizen Gavel, a legal tech startup in Lagos, provided legal services for arrested protesters. Flutterwave, a fintech startup, was critical to the protests' crowdfunding efforts. Similarly, platforms like Sendcash also facilitated crowdfunding bitcoin payments after the apex bank's clampdown on bank accounts used by Flutterwave and organisations like the Feminist Coalition. 
Hey Everyone 👋🏽

You can donate Bitcoin to @feminist_co using the link below: https://t.co/SnOU9ep27k

We'll share how you can do so in this thread. https://t.co/VgrkXWXtVS

— Sendcash (@sendcashafrica) October 13, 2020
With local media educating the public on how to bypass the Internet in the event of a shutdown to crowdsourcing protest stories, the ecosystem rallied around the #EndSARS movement in a commendable manner.
Paystack $200m+ acquisition by Stripe
Founded in 2015 by Shola Akinlade and Ezra Olubi, Paystack was one of the first Nigerian startups to get into US-based seed accelerator, Y Combinator.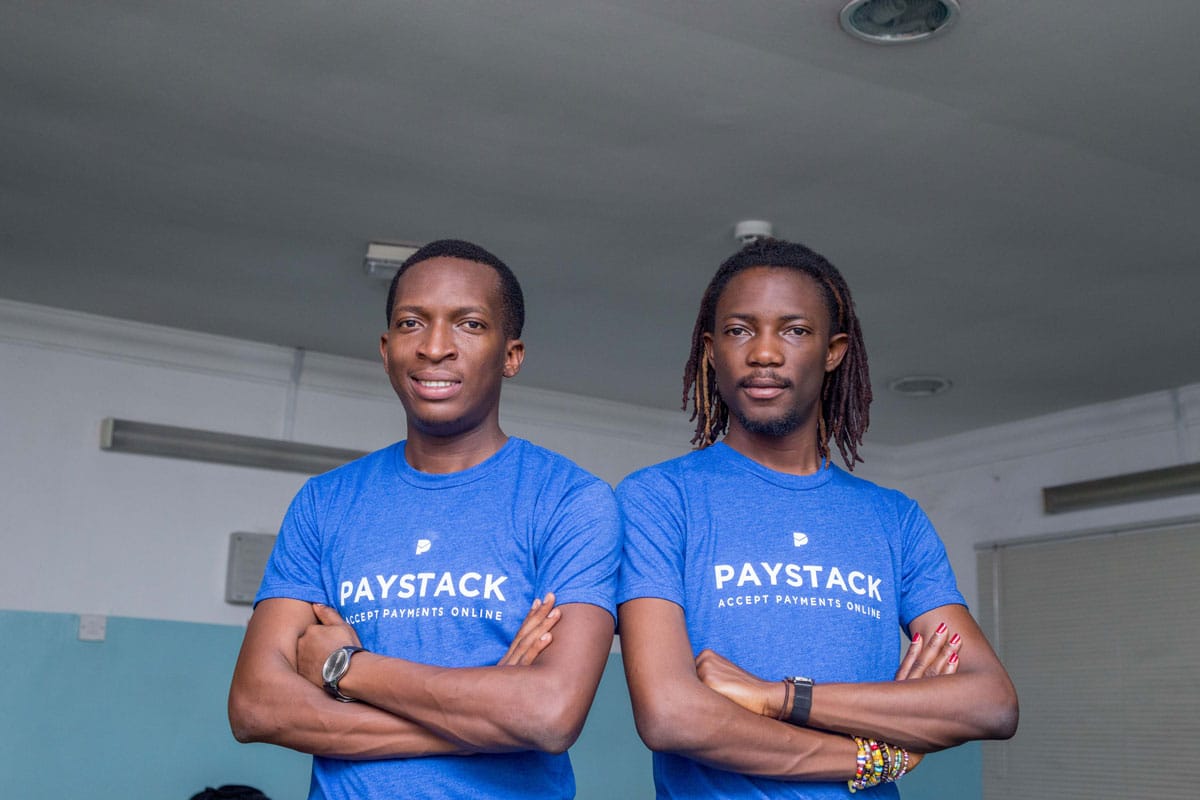 Coupled with the founders' ingenuity, the startup acted unintentionally as Nigeria's fintech poster child. In over five years, Paystack has been trusted by over 60,000 businesses in Nigeria and Ghana to help with payments. The startup has also become quite dominant, claiming to process more than half of Nigeria's online transactions.
In 2018 when global payments company, Stripe, led its $8m Series A round, little did most know it was a precursor for events that would shape the tech ecosystem two years down the line. 
While questions around the startup's next raise arose, rumours of an acquisition made the rounds; and when news finally broke that it was Stripe, it felt perfect.
[auto-iframe link=https://techpoint.africa/2020/10/19/paystack-exit-nigerian-startup-ecosystem/embed tag=second]
In a deal touted to open the floodgates of high-profile exits and opportunities for the Nigerian tech ecosystem, this was indeed a moment worth savouring.
Animation from Nigerian creators reached new heights
In December 2020, Nigeria's first feature-length animated movie, Lady Buckit and the Motley Mopsters (LBMM) hit the big screens.
Following unsuccessful attempts by other feature-length animated projects, this was a sign of things to come for Nigeria's animation industry.
Days later, the animation arm of Hollywood company, Walt Disney, revealed plans for 2021 and a collaboration with Kugali Media -- a pan-African entertainment entity -- was on its extensive list. 
Founded by creatives from Nigeria and Uganda, Kugali Media's partnership with Disney will birth an adaptation of its comic book, Iwájú, a Yoruba term that roughly translates to 'The Future'.  
As Oluwanifemi Kolawole, our Culture Reporter wrote, "while this increasing global interest may boost the morale of African scriptwriters, we could also see more renown movie studios working with indigenous filmmakers on globally accepted cinematic content."
Big acquisitions by Nigerian startups
This year saw some Nigerian startups acquire different businesses hoping to drive their growth. However, unlike most of their international counterparts, the details of these acquisitions were kept under wraps.
In January, Paga announced it acquired long-term software partner, Apposit to hasten its expansion into Ethiopia and East Africa. Farmcrowdy also joined the fray acquiring Best Foods L&P to offer a more expansive livestock production and processing solution to Nigeria's meat market.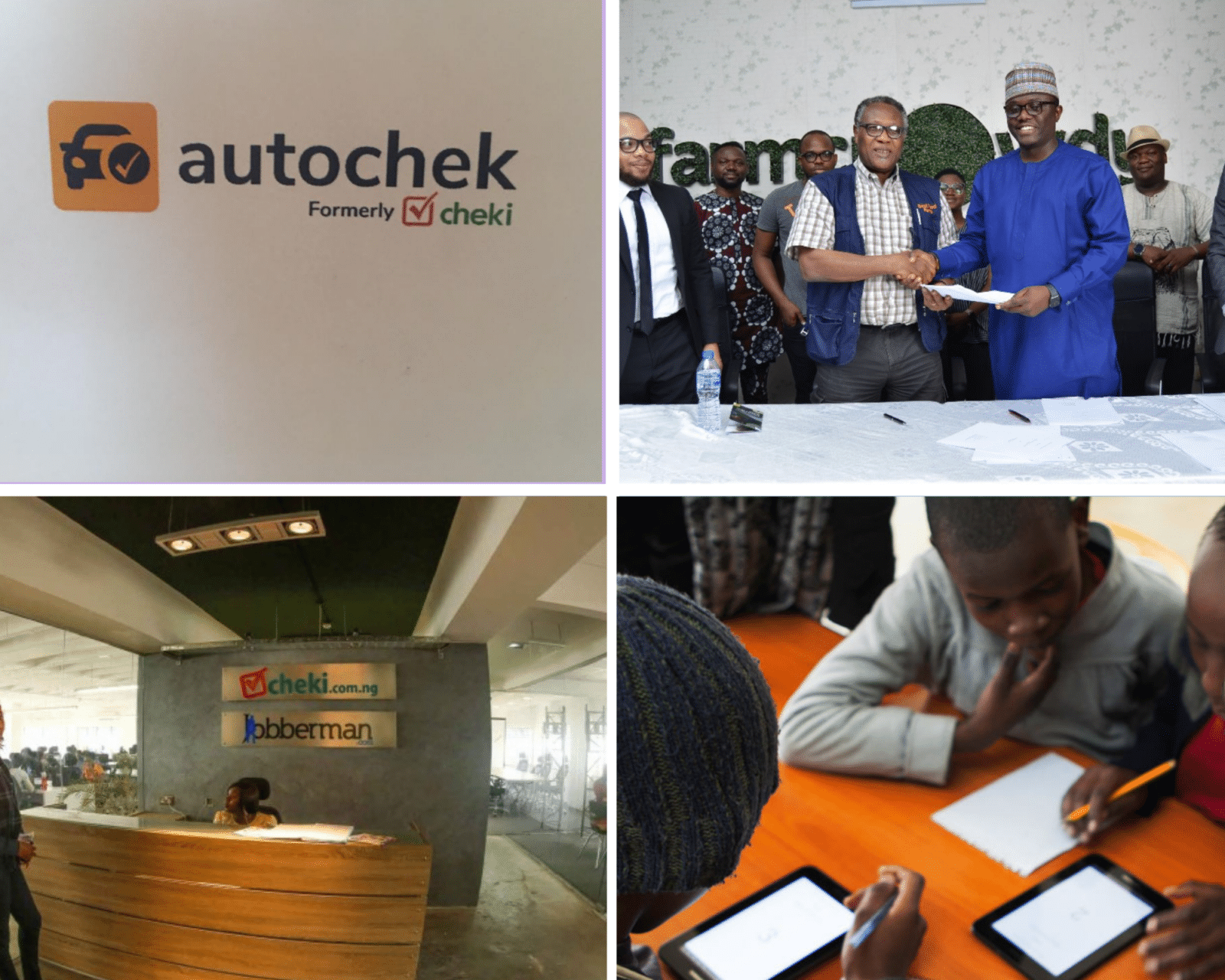 In September, Nigerian-based recruitment company, Jobberman, acquired its top competitor, Ngcareers. That same month also saw newly founded automotive startup, Autochek acquire Cheki Ghana and Nigeria from its parent company, ROAM Africa. Co-creation Hub (CcHub) joined the list by acquiring Kenyan edtech startup, eLimu in October.
These acquisitions are a testament to the ecosystem's maturity, and we hope to see more, disclosed or not. 
Despite the lockdown, Techpoint Build recorded a good turnout
In January, we announced that our flagship event, Techpoint Build, would hold between July 17 and July 19.
However, because of the pandemic and its resulting lockdowns, we postponed it till August 27 and 29, and this time, adapting to the current reality, it was going to be virtual.
As a Pan-African event, we had keynotes and panel sessions held by speakers from Ethiopia, Ghana, Kenya, Nigeria, and South Africa; they discussed critical topics centred around startups, innovation, and technology in the continent. We also had attendees from these countries and more, making a good turnout for an online event. 
Holding Techpoint Build 2020 despite the pandemic was indeed a proud moment for us.
Nigerian businesses thrived amid a plethora of government regulations 
As early as January, the Lagos State Government announced its plans to ban all forms of motorcycles and tricycles, including ride-hailing variants, in major parts of Lagos state the next month.
February came, and it was as stated. Despite the public's pleas to reverse the ban and hopes that they would, their stance remained the same. 
"@Loud_Mout: Just take a look at the number of citizens trekking in Lagos! Sad thing is we have stopped talking about it, we are now adapting. That's why the government will always shit on us!. @Gidi_Traffic #OkadaBan pic.twitter.com/sFEkasjZYQ

— GIDI (@Gidi_Traffic) February 19, 2020
According to Emmanuel Paul, our Corporate and Governance Reporter, the move came on the back of several regulatory hurdles faced by ride-hailing platforms in the country, "but will it really put the nail of these platforms, or could it be yet another scalable hurdle?" he asked. 
Some of these ride-hailing platforms managed to stay alive by making sharp pivots to logistics and delivery services. 
[auto-iframe link=https://techpoint.africa/2020/02/27/lessons-lagos-okada-ban/embed tag=third]
However, it didn't distract us from the onslaught of regulations on various businesses throughout the year.
In March, another regulatory move came stating that drivers of ride-hailing companies were expected to meet a series of requirements to keep operating. 
From August 20, Online car hailing business (Uber, Bolt etc) must pay Lagos state a fee of NGN 10 million for every 1,000 cars. Annual renewal fee is NGN 5 million.

10% of EVERY transaction paid by every passenger will be collected by Lagos state as service tax.

IT GETS WORSE!!

— Tola (@adetolaov) August 11, 2020
Two months later, a federal regulatory body, National Broadcasting Commission, joined in the action by regulating original local content on PayTV and streaming platforms. 
July saw the Nigerian Postal Service (NIPOST) increase fees for logistics and courier services by 40%. Also, these players were instructed to remit 2% of their annual revenue to the organisation.
Nigeria's apex bank made its move too in August via the Global Standing Instruction (GSI) policy allowing commercial banks in the country to withdraw defaulting loans from any account held by borrowers.
[auto-iframe link=https://techpoint.africa/2020/08/04/nigerias-banks-debit-loan-defaulters/embed tag=fourth]
This isn't an exhaustive list of regulations made throughout the year, which shows the intent at which the government made it unbearing for Nigerian tech businesses and the public at large, to thrive.    
Jumia stands strong despite investors selling stakes in a rollercoaster year for the Unicorn
In one of the most memorable moments of 2019, Jumia, the largest eCommerce company in Africa, went public.
With many expressing optimism and others scepticisms about its IPO, 2020 was the year to look out for the Unicorn startup.
However, while its stocks fluctuated with each passing month, it was news of its long-time investors selling off their stakes that made the rounds.
In April, German technology investment group, Rocket Internet, sold off its remaining stake. And in October, MTN did the same, selling off its 18.9% stake.
What is remarkable is that despite these sell-offs, Jumia is currently trading at the $40 mark; it was trading between $5 and $6 this time last year.
The year of record-breaking pre-seed rounds
In April 2020, Nigerian API fintech startup, Okra, raised $1 million in a pre-seed round. The raise came after another fintech startup, Kuda, closed $1.6 million pre-seed in September 2019. 
Before Kuda, the Nigerian tech ecosystem rarely witnessed pre-seed rounds, and since 2017, only two startups raised such according to Briter Bridges. And rarely were these rounds large ones as the largest between this time was $100k.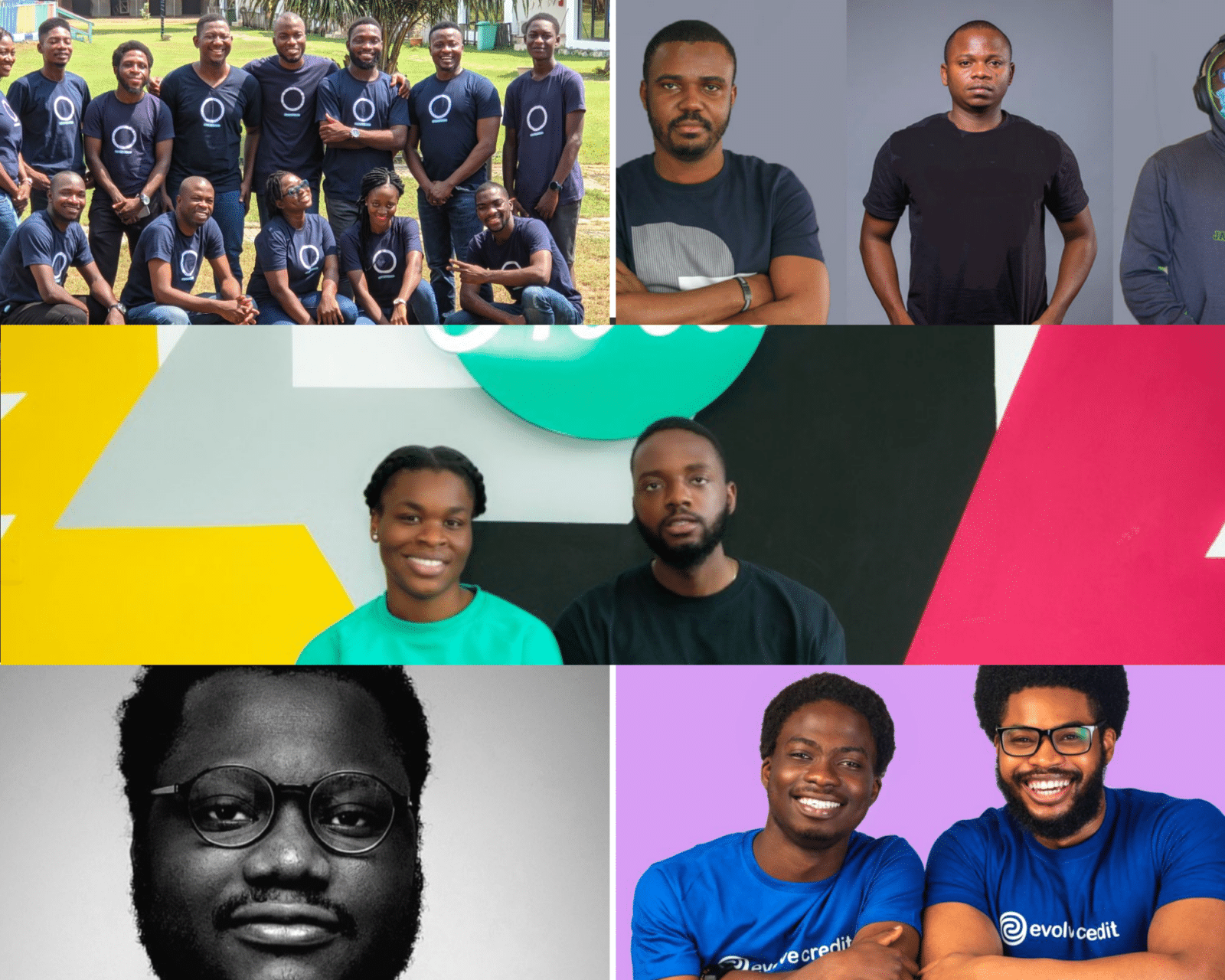 So, it was surprising that Okra and Kuda raised conventional "seed-like" amounts in pre-seed rounds. While the rounds looked like independent events at first, following events quickly dispelled that notion. 
Since Okra's round in April, not less than eight startups have closed six-to-seven figure sums in pre-seed rounds. Mono, another API fintech startup, raised $500k; Autochek, an automotive tech startup that launched in August, even bested Kuda's pre-seed round by raising a mammoth $3.4 million; and just this month, API super aggregator, OnePipe raised nearly a million dollars.
54gene and Helium Health raise eight-figure Series A sums amid a pandemic
With social distancing and lockdown rules in place, several healthtech platforms' services allowed people to avail online consultations, treatments, and diagnostic tests.
Of such platforms included two that grabbed investors' eyes to raise funding to operate efficiently.
In April, 54gene, a healthtech startup looking to solve Africans' underrepresentation in genomics research, raised $15 million Series A. Helium Health solves data problems and provides telemedicine for healthcare organisations; it followed suit the next month by securing $10 million in a Series A round.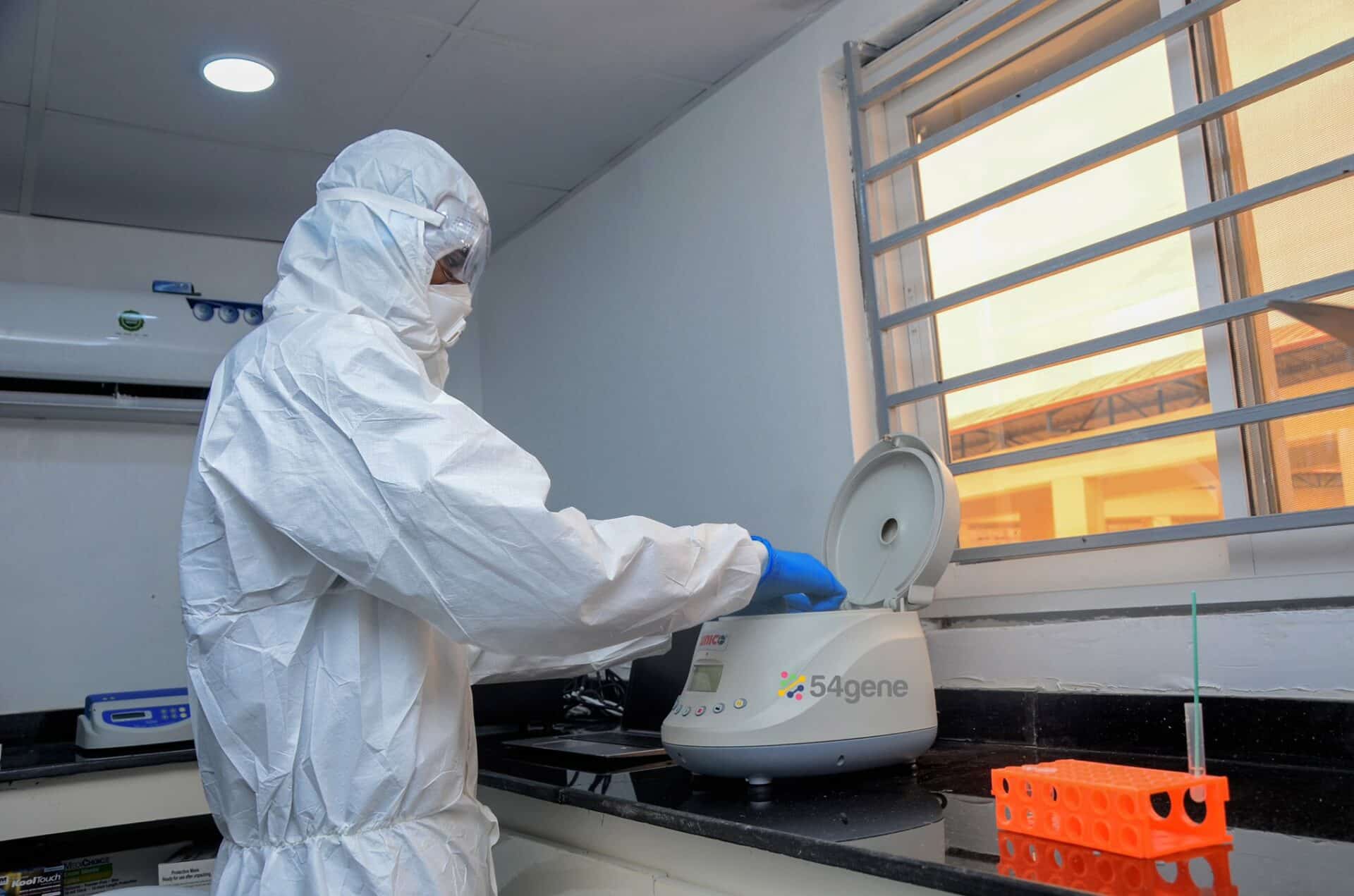 Not only did these investments come at the height of the pandemic, but they also arrived when the ecosystem's healthtech space needed consolidation. In the past, healthtech startups rarely raised these large sums commonplace with their fintech or logistics counterparts.
[auto-iframe link=https://techpoint.africa/2020/12/22/what-54gene-actually-does-delali-attipoe/embed tag=fifth]
Both Series A investments, 54gene and Helium Health are heralding the next phase of growth for the country's healthtech startups.
As we look at this year fondly, it is essential to note that while the Nigerian tech ecosystem experienced some ups and downs, none was as shocking as the dreadful news on July 15 – the day Gokada CEO, Fahim Saleh passed on.
A Bangladeshi-American entrepreneur, the late Saleh came to Nigeria to start Gokada, an on-demand ride-hailing and delivery startup that in its way, has helped solve transport and logistics needs while creating jobs for the masses.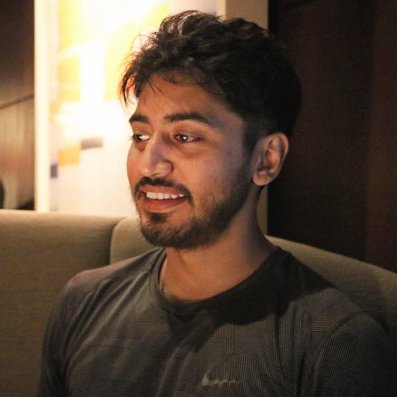 In a horrid fashion, he left us, albeit with some good memories. He will always remain in our hearts and may his soul rest in peace.
Moving into a new year, we hope to witness more exciting happenings than unfortunate ones in our tech ecosystem. We'd like to know your thoughts on what you think is in store for 2021.
That said, see you on the other side.
https://zp-pdl.com/get-a-next-business-day-payday-loan.php
http://www.otc-certified-store.com/neurological-disorders-medicine-europe.html
https://zp-pdl.com/fast-and-easy-payday-loans-online.php
займ на webmoney
срочно займ без проверки ки и без отказа
первый займ бесплатно онлайн