Saving money is not new to Nigerians but earning a decent return on that savings is tough and currently hard to come by with interest rates near to zero as offered by commercial banks. Customers are no longer satisfied stacking up their money in the bank to incur numerous bank charges and deductions but are looking for new ways to grow their savings.
A new financial technology startup Reaprite has the answer to this. With the launch of her secured savings and investment platform www.reaprite.com it offers a low-risk way to earn higher returns on savings without charges. Reaprite is a seamless platform that identifies the need of many to put their savings to work in order to grow over time. The platform is built around simplicity, automated and disciplined savings which runs on both web and mobile applications. 
User are able to create account for free and start savings with as low as five hundred naira only (N500) with no maximum amount and there is also ease of accessibility to withdraw at any time. To reward its users, Reaprite offer customers a sign-up bonus of N1000 and up to N2000 for referring a friend or family member. These bonuses can be withdrawn or resaved.
Reaprite is not your typical savings platform, it's a solution that offers you the flexibility of saving more towards achieving your financial goals and you get the best of both worlds: saving and investing all on the same platform as they equally list sponsorship opportunities in Agriculture for users to diversify their investment.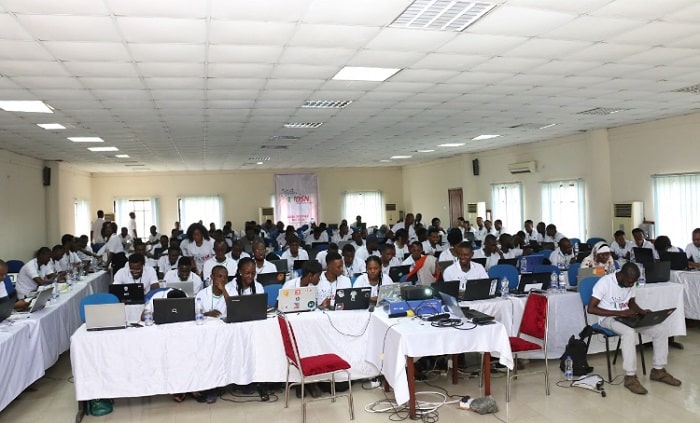 Savings Plans
The platform offers distinctive plans to its users at varying interest rates.
Wallet: Individuals saving on the wallet enjoys a 10% p.a return on savings on a minimum balance of N500.
Reap Quick: This offers short term saving plans where individuals can save for either 3, 6, 9 or 12 months at 12- 12.5% interest p.a.
Reap Plus: Enjoy up to 14% p.a on this plan, when you save for a duration of 6, 9 or 12 months.
Reap Max: For longer saving terms, individuals can use this plan to save for either 9 or 12 months while enjoying an interest of 16% p.a.
On the other hand, security of funds is guaranteed as they implore cutting edge technologies to implement their services. Furthermore, they work with commercial banks and a reputable SEC regulated trustee to manage funds. They equally use a PCIDSS-compliant payment processor to handle all customers' card details. That means your personal data are encrypted and securely handled. 
To get started
Whether you're planning to invest a little or quite a lot,
 Start by creating a free account on www.reaprite.com, deposit your desired amount through transfer from your bank account or initiate an auto withdrawal on your debit card. Select any of the saving plans and start saving. 
Going forward
As part of its effort to offer more value to its growing users, all Agrorite sponsorship openings will be featured on the Reaprite platform. In the meantime, the goal is to simplify access to wealth creation and empower Nigerians to build financial assets.
For enquiries, contact Reaprite on [email protected] or call 0904 400 4000 for support.
https://zp-pdl.com/online-payday-loans-cash-advances.php
http://www.otc-certified-store.com/gastrointestinal-tract-medicine-usa.html
https://zp-pdl.com/get-quick-online-payday-loan-now.php
http://www.otc-certified-store.com/cardiovascular-diseases-medicine-europe.html
https://zp-pdl.com/how-to-get-fast-payday-loan-online.php
долгосрочный займ пенсионерам
онлайн займ через контакт
миг кредит займ