Nigerian financial services company, OPay, all but entered the remittance sector when it announced its partnership with international money transfer company, WorldRemit, in September 2020. The partnership allows people to receive money from over 50 countries directly into their OPay wallets.
The company said it would be leveraging its extensive agent network, which it has successfully scaled since its launch in 2018, to help people send/receive remittances more easily and affordably.
According to Dotun Adekunle, Vice President, Product and Engineering at OPay, this move became necessary given the historical difficulty in sending and receiving remittances in Nigeria.
Adekunle reveals that OPay has struck partnerships with other global remittance providers which he refuses to name for now.
However, partnerships such as these are commonplace.
In the past two years, several companies have increased their focus on Africa's remittance market. Companies like Airtel, MTN, Flutterwave, Ecobank, and Paga have partnered with companies like Alipay, WorldRemit, Worldpay, among others.
A look at the numbers could help understand this rave for remittances all around Africa.
In 2019, remittance inflows to Nigeria were worth $23.8 billion; Ghana, $3.5 billion; and Kenya, $2.8 billion.
Remittances accounted for 34% of South Sudan's GDP, 20.1% for Lesotho, 10.7% in Senegal, and 15.6% in The Gambia.
Remittances represented 5.3% of Nigeria's GDP, a little higher than the global average of 4.65%. By comparison, foreign direct investment (FDI) totalled $3.3 billion in 2019, seven times lower than remittance inflows in the same period.
According to the World Bank, sub-Saharan Africa is the most expensive place in the world to send money.
[auto-iframe link=https://techpoint.africa/2020/04/30/remittance-costs-sub-saharan-africa/embed tag=first]
Senders paid an average of 8.9% to send $200, higher than the global average of 6.9% and well above the sustainable development goals of 3%.
Interestingly, sending money between several sub-Saharan countries is also expensive. According to Brookings, it cost 20% to send money from Ghana to Nigeria as of Q4 2019.
However, Adekunle does not clarify if OPay's recent partnership will offer cheaper options for sending money to Nigeria.
Adekunle claims it will be easier and more comfortable to receive money through OPay's vast network of agents, a figure the company puts at 300,000. This figure might be difficult to confirm, but it seems OPay's use of other verticals like ORide and OFood has worked well for its payments goals.
"You don't have to wait for two or more business days to receive your money, but you receive instantly. This will especially be helpful if you're in urgent need of cash. We believe we can do a whole lot more than a lot of our traditional financial institutions,
"We're also working to develop the payment infrastructure to support cross-border payments across different countries in Africa, but for now we acknowledge the difficulty in that sector," Adekunle admits.
Spending overdraft and building a community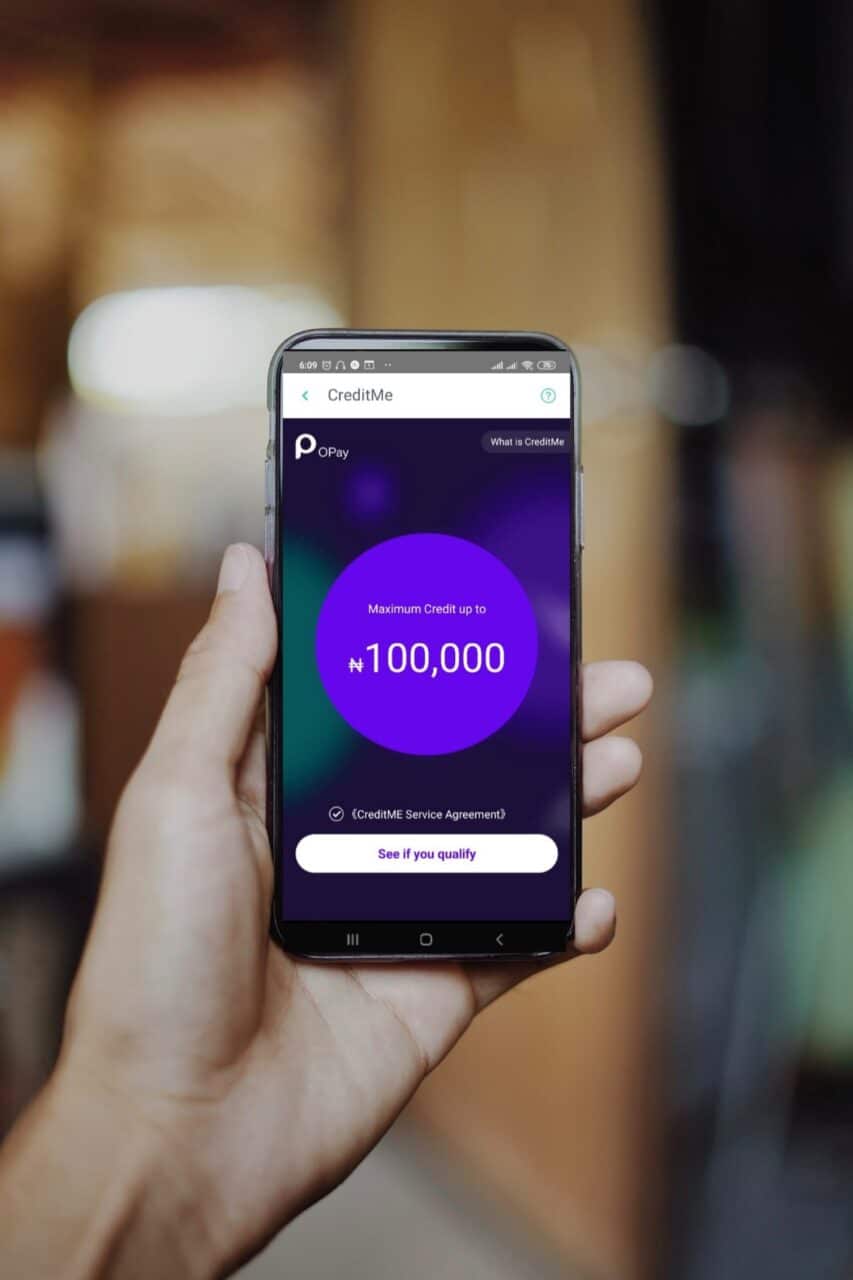 Besides the remittance service, Adekunle reveals that OPay has launched CreditMe, a feature that allows a user with an insufficient balance to pay for items when purchasing on the OPay platform.
"If you want to buy airtime and your wallet balance is not up to the complete amount, we can give you an overdraft to help you complete the payment which you can then pay at a later time. The same also applies for any other time you wish to purchase on the OPay app," he explains.
Adekunle acknowledges the risks involved in such a venture but states that the company has taken the necessary steps to limit possible losses.
"Different people have access to varying amounts of CreditMe funds they can access, and it increases based on their spending activity on the app," he explains.
Although he refuses to state the maximum amount that can be given via the CreditMe feature, the OPay app currently displays a maximum amount of ₦100,000 ($261).
However, Adekunle insists that the feature is still a work in progress, so the amount could change at any time.
Nigeria has a historically weak credit culture, and OPay continues the trend of fintech companies trying to crack an uncertain market.
In the spirit of developing Nigeria's payment infrastructure, Adekunle believes the launch of its API platform for developers will be a part of that long-term vision.
"The aim is to build a community and extend our reach even further. We've received a lot of requests for our API in the past, so we decided to make it open and free to use for developers working on payment solutions for businesses and SMEs," he says.
Having expanded to Ghana, one of West Africa's important economies, Adekunle says OPay is merely working through a few regulatory requirements before announcing a full-fledged launch.
"The movement to Ghana was seamless, but the regulatory environment is quite different, and we have to meet up with certain standards," he explains. https://www.zp-pdl.com www.zp-pdl.com http://www.otc-certified-store.com/beauty-products-medicine-europe.html zp-pdl.com 100% займ на картузайм на киви быстрозайм у петровича онлайн