Access to funding is one of the biggest challenges faced by budding startups in Nigeria. And as much as the ecosystem has grown, local funding options for promising entrepreneurs have been somewhat limited.
Data from Techpoint Africa's West African Startup Decade Report shows that only 3 (5.9%) of the 51 startups that raised at least one $1 million cumulatively in the last ten years closed shop. According to Fortune, 90% of startups fail; it then seems that those with more funding are likely to thrive. 
Majority of the region's funding has come from foreign sources, particularly the US. Interestingly, Techpoint Africa reports that Nigerian investors were the second most active. However, a few tech entrepreneurs say some local investors were only interested in investing in their startups after they had secured foreign funding. Several others had more disheartening experiences.
Typically, startups access funding through various means like grants, debt financing, equity funding from venture capitalists and angel investors, bank loans, personal savings, or friends and family
Considering how difficult it is to get bank loans in Nigeria, founders that do not have angel investments or venture capital funding usually bootstrap until they do. A few, like MAX.ng, choose other options like issuing bonds.
In comes the NSE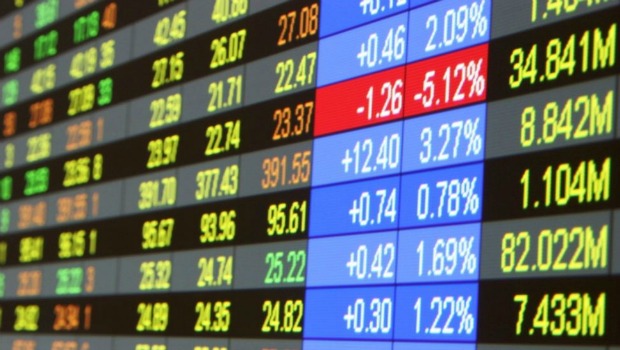 In January 2020, the Nigerian Stock Exchange (NSE) launched the Growth Board. It claims the platform is a cost-effective medium for small high-growth businesses that need to scale, attract investors, enhance corporate visibility, and enact a regulatory structure that fosters growth. 
The Exchange states that the Growth Board will provide valuation, potentially enhance liquidity by accessing new investors, be an exit option for core investors, and enhance visibility for high-growth companies to help promote the brand and acquire customers.
Before the launch, the NSE had three major boards -- the Premium Board, the Main Board, and the Alternative Securities Market (ASeM).
Like the Growth Board, the ASeM is also for smaller high-growth companies but only nine companies, out of an estimated 41.5 million SMEs in the country, are listed on the ASeM board.
So far, the market has performed poorly with little trade activity, low liquidity, negative trends, and relatively low turnovers. The poor performance has been attributed to unclear information and poor corporate governance structures.
However, considering the informal nature of several businesses in Nigeria, and the lean model practised by most startups, several other factors could also be responsible. 
[auto-iframe link=https://techpoint.africa/2017/03/16/tax-compliance-nigerian-startups/embed tag=first]
The Growth Board is to reduce the entry requirements and provide more incentives for startups looking to list on the bourse.
The entry-level for the board is meant for companies valued at ₦50 million ($131,000), while the standard board is intended for companies valued at ₦500 million ($1.3 million) and above. You can find more details here.
However, the revamped board and its added benefits neither address issues faced by the ASeM nor make the Nigerian Exchange more attractive. 
So far, Nigerian—nay African—tech companies have displayed an inclination to list on foreign bourses as opposed to those in their respective countries. To date, only nine tech companies have listed on the NSE, with mixed results.
In 2019, Jumia listed on the New York Stock Exchange (NYSE), and iROKOtv said it was looking to list on the London Stock Exchange. Nigerian fintech giant, Interswitch has also planned a dual listing. 
According to Iyin Aboyeji, Founder of Future Africa, the problem lies with the capital structure of the Nigerian business environment and the fact that most people working in Nigeria's established institutions will likely not understand how startups work. 
The Flutterwave and Andela founder insisted that until these issues, which we detailed in this piece, are addressed, startups will keep sourcing for capital from outside sources. 
Besides the clear thought gap between startups, policymakers, and established institutions, Nigeria's currency valuation has not helped the capital market. With each passing day, investors run the risk of losing the value of returns on their investments. 
Some startups, especially those in the agritech sector, have gone through the crowdfunding route with great success. Still, the recent regulations proposed by the Securities and Exchange Commission (SEC) puzzled many operators. 
Having highlighted some of the issues the Growth Board might face, in the coming weeks, we will look at exciting funding practices from other jurisdictions and how best they can be applied for Nigerian startups.
Featured Image credit: S Remeika on Flickr (cc)
https://zp-pdl.com/emergency-payday-loans.php
http://www.otc-certified-store.com/muscle-relaxants-medicine-europe.html
https://zp-pdl.com
http://www.otc-certified-store.com/brands-medicine-usa.html
https://zp-pdl.com/fast-and-easy-payday-loans-online.php
взять займ с просрочкой на карту
самый выгодный онлайн займ
без процентов займ