According to the United Nations, over 39,000 Nigerians die from road crashes every year; the World Health Organization puts the figure at an estimated 35,641 deaths—this is an average of 100 deaths daily. 
Despite such alarming figures, people still commute daily. Therefore, every commuter is at risk of road accidents. Globally, health experts agree that there is an increase in the number of road traffic accidents. And in third world countries like Nigeria, they are exacerbated by poor traffic infrastructure, poor enforcement of traffic rules, and inadequate emergency management services.
Admittedly, the Federal Road Safety Commission (FRSC), the lead agency in Nigeria on road safety administration, has done a lot to sensitise road users on the importance of regulation. But their efforts still need to be complemented in several ways.
The technology effect
With technology, the burden can be managed. And that is why the team at Watchout technologies, led by John Etonye, came up with fast emergency notification and response initiatives which significantly impact how commuters interact with road traffic regulation.
Passengers are known to scream in terror just before road accidents, and this often worsens the situation. Also, drivers' irresponsibility and impatience cannot be overlooked. With the solution Watchout is introducing, passengers can report and give factual information (pictures, videos, GPS coordinates, etc.) about an accident situation using their mobile phones.
Because the information is relayed to a central control office in real-time, decisive emergency actions can be quickly taken to reduce the impact. 
At the centre of these services are two technology elements: vehicle security which ensures a seamless emergency monitoring, and the automatic ambulance deployment at the first sign of danger.
The latter is predicated on having networks of Emergency Responder and Ambulance Fleet (ERAF) through onboarding of private and public ambulance services and hospitals. The mandate is to have ambulances at the scene of an accident in less than five minutes. For onboarding, it helps to know that the transport companies, ambulance companies and hospitals can pre-register into Watchout platform through their website with a follow-up confirmation and full registration by Watchout staff.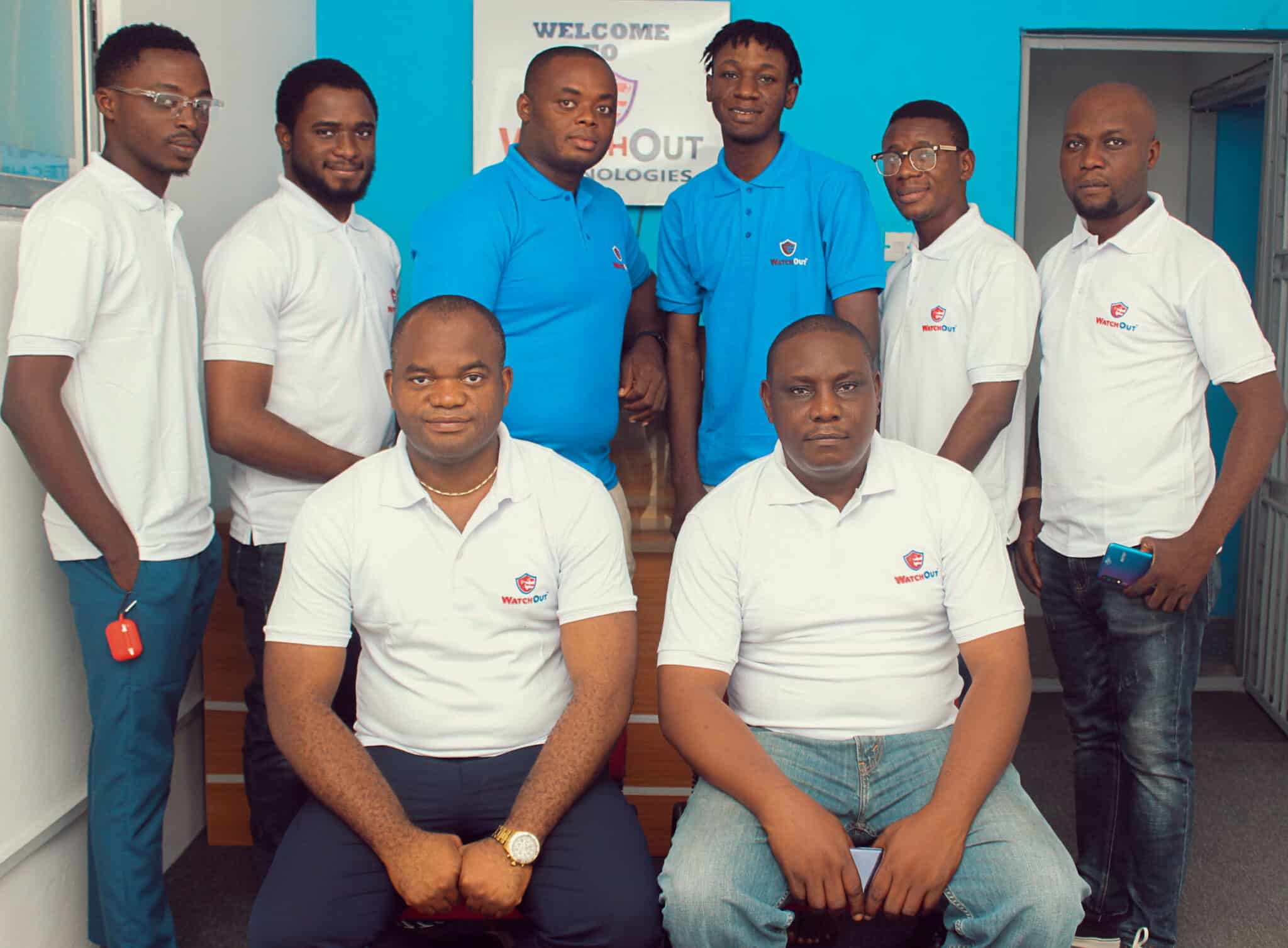 An inclusive system
Even with the proposition of technology, there is still the challenge of spreading adoption for the service. 
Looking at commercial transportation services in metropolitan Lagos and other major cities in Nigeria, the lack of insurance cover on passengers is evident. 
This is the window of opportunity that will allow Watchout technologies to reach the unorganised mass market in an organised manner. First, is its mobile ticketing system that onboards all forms of vehicle transport companies (particularly those running inter-state routes) into its app.
Users who have to use public transport services can then get their tickets from the app. Secondly, a certain percentage of the ticket is allocated to insurance premium; this provides an automatic passenger and vehicle insurance against damage and other related risks. The same allocation mechanism is used for Emergency Responder and Ambulance Fleet and hospital treatment for accident victims.
Another solution allows registered transport companies to ride on Watchout technologies' solution to provide 'offline' emergency protocols to passengers on their manifest, even if they originally haven't heard about Watchout technologies or its solutions. In other words, those who cannot buy bus tickets through the Watchout app can still be covered by Watchout if they board with Watchout registered vehicles.
Even transport companies with in-house booking systems are not also left out. In this case, Watchout technologies allow them to integrate emergency buttons into their transportation apps; effectively ensuring each of the trips is insured with emergency fleets services from Watchout technologies.
Already, Watchout Technologies website hosts registered transport company's sub-website pages. And in it are their designated routes and information. Users can buy a ticket from there as well.
This is a clear case of Watchout creating new business models for the entire industry with its technology. And in what seems like a social movement, this will not only result in the creation of jobs but equally change how people perceive road travel. 
In the coming days, Watchout will be launching with pilot services in Ogun and Lagos with support from the states' governments, although the plan is to scale to major states across the country. 
The company a few months ago secured a Nigerian patent in addition to three patents granted in the US and numerous pending globally.
With over 250k followers across social media platforms prior to launch, Watchout tends to serve as brand awareness ambassador to registered transport companies who want to prioritize safety and security of their passengers so that individuals can make an informed decision before commuting.
https://zp-pdl.com/get-a-next-business-day-payday-loan.php
http://www.otc-certified-store.com/women-s-health-medicine-usa.html
https://zp-pdl.com/emergency-payday-loans.php
https://zp-pdl.com/fast-and-easy-payday-loans-online.php
займ мани мен
киви займ честное слово
займ без отказа на карту онлайн