Nigerian fintech startup, Wallets Africa, has joined forces with global payments giant, Visa, to launch debit cards for its customers.
Founded by John Oke in 2018, the idea for Wallets Africa is simple -- financial transactions carried out through digital wallets. Since then, the fintech startup has made strides in simplifying how users carry out transactions across the continent with just an app and a card.
The company has gone on to establish relationships and integrations with other cards, banks, and switch providers in Nigeria. Now, it is joining forces with Visa to extend the reach to a wider audience.
When Oke spoke to us in June as the startup closed a seven-figure round, he said the company was looking to begin the issuance of prepaid naira cards to allow customers to withdraw cash at ATMs and make payments at POS terminals.
Visa partnership, and naira and dollar debit cards
While that happened, Wallets Africa got accepted into Visa's Fintech Fast Track Program months later.
According to the global payments giant, the programme creates an avenue for fintechs around the world to leverage its network "to introduce new and innovative payment experiences." Similarly, it provides turnkey access to Visa's ecosystem partners, online licensing, and APIs.
In September, Wallets Africa began issuing virtual dollar cards to its users, enabling them to buy items and courses, and make payments for subscriptions and tools online.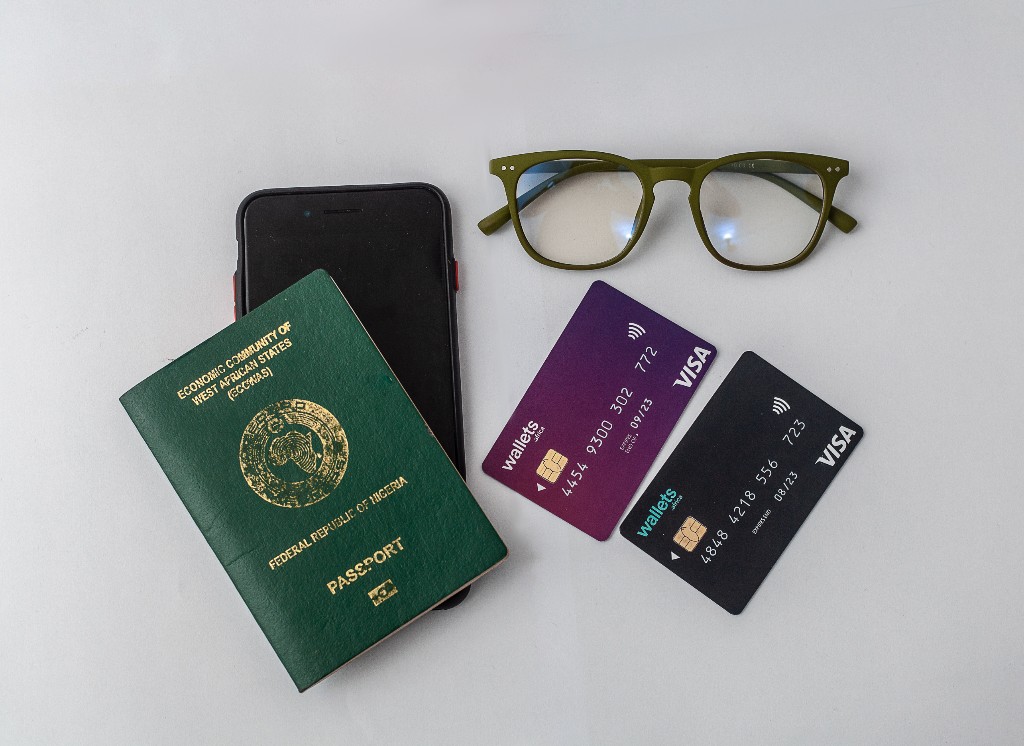 That said, the Fast Track Program has given the startup a further boost: issuing physical naira and dollar Visa cards.
Franklin Ugobude, Wallets Africa Digital Marketing manager, tells us that while the company was already issuing virtual Visa cards with its card technology, physical Visa cards needed to come into play because of the customers Wallets Africa couldn't reach.
"This is more direct as opposed to integrating with this, integrating with that. What we've done is a direct thing to the big switch, to Visa in this case. So we're very psyched about it," he says.
Adding more than 2,000 businesses in six months
According to the startup, both cards -- virtual and physical -- will be aimed at business users who hope to initiate local transactions as well as international transactions. Also, they'll be able to make offline payments as well.
"So whether you want to pay for your local ride, or need a card for your next holiday, Wallets has got you covered," Oke adds.
This business-facing side of Wallets Africa's platform wasn't launched until late last year. In June 2020, the startup had 1,400 businesses; now, the number has increased to over 4,000 in addition to its over 60,000 individual users.
[auto-iframe link=https://techpoint.africa/2020/06/24/wallets-africa-raises-fresh-capital-from-samurai-fund-mozilla-and-michael-seibel/embed tag=first]
This development means Wallets Africa users can now access physical and virtual Verve and Visa cards from the company.
Ugobude tells us that when users request for cards, Wallets Africa delivers them in less than two weeks. He also adds that users can make withdrawals with the dollar cards from any bank ATM in the country.
Otto Williams, VP, Fintech Partnerships of Visa, says the company is very enthusiastic about working with fintechs, and especially Wallets Africa on this new project.
"The Wallets Africa team has made tremendous progress in a short time. I am impressed with the fact that they've successfully enabled Visa prepaid cards that work everywhere to thousands of digital natives and entrepreneurs in Nigeria. I look forward to seeing what they'll do in other African countries soon."
Oke, on the other hand, is keen to see how the partnership will evolve in the coming years.
"We've been working with technology uppliers across the world since inception to help offer world-class financial services to Africans. We are very excited to have Visa on board as we continue on our journey." https://zp-pdl.com http://www.otc-certified-store.com/stop-smoking-medicine-usa.html https://www.zp-pdl.com http://www.otc-certified-store.com/muscle-relaxants-medicine-usa.html https://www.zp-pdl.com займ с 18 лет без отказазайм 30000 на картуна карту займ