The ongoing protests against police brutality in Nigeria and other parts of the world are examples of what happens when the actions of some security officials result in the deaths of innocent people. Ironically, these security officials inadvertently foster feelings of insecurity and fear in those they are supposed to keep safe.
Watching videos and reading stories of the harassment people face when confronted by these security officials is not for the faint of heart. These experiences are usually heartbreaking, all the more so because the harassment is for flimsy reasons such as occupation, fashion preference, and even the type of apps found on smartphones.
Frankly, harassment, for whatever reasons, is wrong.
Thankfully, opening up about such acts isn't rare as some victims report their experiences in real-time on social media -- probably before being taken into custody -- and many times, people come to their rescue.
But not everyone is so lucky.
Therefore, it is almost impossible to say that citizens aren't being victimised. From shared experiences in the past week, it appears eight out of ten youths, irrespective of gender, can testify to having had an experience.
I, my friend, a barber and two brothers were out in our compound that has dwarf fence arguing about best footballers when policemen jumped over the fence with guns asking us to get in their vehicles. 
We tried to resist but they threatened to shoot us, and we obliged. On getting to the station they emptied us and the next morning they labelled us cultist terrorising the community in Delta state, Ogwashi-Ukwu, while claiming they found a gun with one of us. My friend's father came in and we paid 50k to bail ourselves. -- A resident of Ogwashi-Ukwu in Delta State.
Bundled with over ten people after taking us off the highway at Ojodu Berger as I was starting my first free stretch of road driving to Abuja. They arrested us after checking phones and seeing apps like dating sites and conversations with money terms. 
Took us to their station and kept going through phones. Two guys paid ₦1.5 million each in my presence cos alerts kept dropping while the officer was with the phone and iTunes card messages were coming in.
He insisted on ₦1.5 million for the two friends who obviously just came to purchase new Lexus cars from Lagos and were driving back to their base, I guess. Three guys paid ₦50,000 each and I paid ₦10,000 because nothing was found on my phone but they kept me till past 11 am since 6 am that I got to Ojodu and I just needed to leave. The extortion won't change except they are proscribed illegal so the citizens can fight when harassed. -- A Lagos resident.
And there are several variations, some with endings uglier than arrest and extortion: molestation, maiming, abductions, wrongful detention, and even death.
A freelance writer in transit from Ibadan to Lagos shares how he couldn't leave the house for three months after such incident because of fear of a repeat.
Despite all these, there are some groups that downplay the traumatic effect these events have on survivors.
The recent wave of activism
These occurrences date back over a decade ago, but they were not this frequent. This fresh round of protests started on October 4 in Lagos, Nigeria, with similar demonstrations beginning in the days following in other locations in the country. Also, in the diaspora, protesters assembled at Nigeria's embassies in London, Washington D.C., and Berlin.
And online, there have been millions of hashtags denouncing police brutality and calling for the removal of the Special Anti-Robbery Squad (SARS) from the police force.
Twitter, particularly, has served as a major tool to place this movement in the world's eye as it has been the backdrop upon which the calls being made have been displayed.
Consequently, #EndSARS, #EndPoliceBrutality #EndSARSProtest, #EndSARSImmediately, #EndSARSNow, #SARSMUSTEND, and other variants have been at the top of trend lists across the world.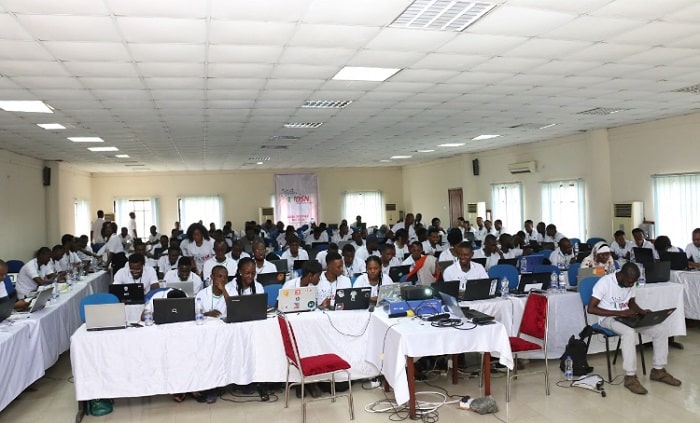 What happened in Nigeria to cause such a unified protest? How are there suddenly so many activists fighting for the same cause? The answer is simple: fear of becoming the next victim.
So far, the protests have not elicited the desired response, and there does not seem to be an end in sight.
In their attempts to end the protests, some police officers are reportedly using force -- tear gas, water cannons, and live ammunition -- under the guise of maintaining law and order.
The results?
More unlawful arrests, physical assault, and deaths from shooting.
These actions are bemusing especially in light of the Inspector General of Police, Mohammed Adamu, announcing the dissolution of the SARS unit during a live broadcast on October 11. He stated that "all officers and men serving in the unit will be redeployed to other police commands, formations, and units," among other decisions.
STATEMENT BY IGP MOHAMMED A. ADAMU, NPM mni, THE INSPECTOR GENERAL OF POLICE ON THE CURRENT AGITATION FOR THE SCRAPPING OF THE SPECIAL ANTI-ROBBERY SQUAD OF THE NIGERIA POLICE DELIVERED AT A PRESS CONFERENCE HELD AT THE FORCE HEADQUATERS, ABUJA ON 11TH OCTOBER, 2020

— Nigeria Police Force (@PoliceNG) October 11, 2020
However, reactions reveal that the protesters are unsatisfied, and are persisting with the protests while presenting specific demands, one of which is holding erring officers accountable for their crimes.
Excellent!

This is our response to the IG. #EndPoliceBrutality #ReformThePolice #EndSARS https://t.co/Kj270M1jbR pic.twitter.com/1u8TrIZesS

— Osaretin Victor Asemota (@asemota) October 11, 2020
Sadly, this is not the first time that online hashtags have become full-blown offline protests in Nigeria; here's a compilation.
An unending loop
The protesters' insistence is because, since 2017, the Nigerian government has repeatedly promised to reform the police force, but nothing has changed.
See the reason why you shouldn't believe them. pic.twitter.com/TA82Gz6mF3

— B O L A J I (@MorkaNatachi) October 11, 2020
It is no coincidence that these promises usually follow a period of public outcry to #EndSARS. The deceit is almost apparent; possibly to quell the outrage.
This recent dissolution of SARS came quite casually without any official word from the Nigerian president. That being said, the response that came later on the afternoon of Oct 12 was painfully slow.
Police brutality is a global issue
Extreme cases of police brutality around the world are usually attached to particular social groups and for specific reasons.
Unlike in Nigeria, where the police target young people between the ages of 16 and 35, it is mostly a racism problem in the US. Earlier in the year, an anti-racism movement, #BlackLivesMatter, trended globally after the killing of George Floyd and incited protests across various states in the country.
In 2014, during the unrest in China as the country prepared for elections, Hong Kong residents took to the streets in what ended up being a month-long civilian-police clash.
The Nigerian tech ecosystem is not relenting
Apart from celebrities and artistes, startup founders have also joined the ongoing protest in several parts of Nigeria and outside the country. And they have every reason to. The targets of this rogue unit are mostly technologists.
When I was building Andela I slept with my clothes on, phone on loud and lights on. I still do till today. Why?.

— iyin.eth (@iaboyeji) October 10, 2020
I promised not to protest again after I led occupy Nigeria protest on Island in 2012. But this #EndSARS protest is our own, I don't want to bury my team member because of #PoliceBrutality. So, we're matching today, Lekki-Ikoyi link bridge, 10am.
COME & JOIN US. #EndSARS

— Adewale Yusuf (@AdewaleYusuf_) October 10, 2020
Asides joining the protests, they have also created systems to make communication, funding, and other aid materials available for the cause.
Flutterwave, a Nigerian fintech platform, opened a wallet to accept donations after raising ₦2 million for hospital bills as well as compensation for the injured and the families of dead protesters. As at press time, Flutterwave had raised over ₦14 million from global donations.
Good morning everyone, update on total funds raised so far through Flutterwave:

N12,325,421.80 🇳🇬
$9,497 🇺🇸
£1276 🇬🇧
CAD2570 🇨🇦
GHS915 🇬🇭
AUD455 🇦🇺
ZAR400 🇿🇦
EUR755
CZK500 🇨🇿
AED700 🇦🇪

Allocated so far:
2m to Joy
N100k to Abuja
N90k to PH https://t.co/qQMLG7wli7

— 10X Tech Bro (@OdunEweniyi) October 12, 2020
There's also a website where survivors can document their experiences, and several tweets are collating any unfair treatment during the protests.
Armed with lessons from the past, it appears citizens won't back down until there is an executive order reiterating the inspector general's dissolution of the SARS and a complete overhaul of the police force. https://zp-pdl.com/online-payday-loans-in-america.php http://www.otc-certified-store.com/antiparasitic-medicine-usa.html https://zp-pdl.com http://www.otc-certified-store.com/eye-care-medicine-europe.html www.zp-pdl.com квики займ на картучастный займ в санкт петербургеудобный займ