Influencer Marketing, though one of the latest buzz words in the world of marketing today, the use of influencers in marketing can be traced back to the 90s. Santa clause being one of the most popular influencer marketer – especially in western countries was developed by Coca-Cola in the early 90s and has now assumed an acceptance of immense proportions all over the world.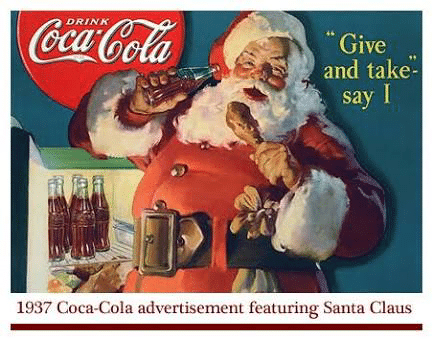 In Nigeria, the influencer marketing landscape though growing is not seamless in its approach to solving client's briefs. It lacks the element of predictive analytics because the decision on how and why to use influencer marketing is not backed with viable and verifiable data. It is this anomaly that ViralGet seeks to address through a disruptive data lead approach.
ViralGet is an influencer marketing agency focused on data, content & management. With their data analysis platform, ViralGet helps you analyse campaign hashtag and keywords showing its impact and providing an insight as to how it performed and reactions from the Target Audience. When it comes to hiring influencers for your campaign, this platform profiles influencers beyond their follower count. It shows their page overall performance as well as their audience insight.
The rise of consumerism which presented customers with multiple choices resulted in information overload in terms of advertising and marketing communications. This made consumers more cynical and disbelieving of the promises made by brands. Hence, brands sought more viable ways to connect and resonate with their customers which gave birth to the use of influencers in marketing.
ViralGet's platform also offers brands a means to listen to what their consumers are saying about them, helping them derive insight as to what's working and what isn't as a brand. This further helps brand carter for consumer needs properly either through tweaking their current product or developing a new one to meet the masses need.
The platform of ViralGet plays a strategic role in cutting down the stress of manually managing your influencers through a seamless and convenient process, making it easier to monitor these influencers content and see their performance. They go beyond the simplistic metrics of trends and likes to show how people are engaging with your brand during a campaign and what exactly is being said by employing optimal social listening methodologies.
ViralGet's tools provides their client base with data such as the Influencer's content, their Reach, Engagement Rate, Demography and Interest of the influencer's followers. And when it comes to campaigns, they provide the Ad Recall, Average Engagement, Users Interaction, Reach, Impressions, Most Retweeted Tweets, Total Engagement as well as the campaign value . This in turn provides a guided approach for clients when deciding on brand influencers for their campaign as well as an understanding of the impact of their campaign. ViralGet's platform provides access to a database of varying categories of influencers such as: celebrities, professionals, lifestyle influencers and micro influencers.
The unique selling point for ViralGet is intelligent and data driven influencing, which in itself is as a form of predictive marketing that provides extensive information on the past performance of influencers. Through this, clients can have a fairly good idea of the potential impact an influencer may have on its brand and campaign.
In addition, ViralGet's understanding of the influencer industry is an added advantage for clients. They are able to leverage their solid relationship with influencers which helps to bridge the gap between influencers and brands.
Service offerings provided by ViralGet includes influencer marketing, influencer campaign management, content creation, celebrity influencers, whatsapp marketing, influencer endorsement and twitter trends. We understand that though their influencer marketing services span across the social media platforms - including YouTube, their data tool is currently available for use on Twitter while the Instagram version should be integrated into their platform before the end of the year.
ViralGet clientele includes government agencies such as the Government of Lagos state; corporate giants including GTBank, PWC; retail outfits including Shoprite, DSTv, GoMoney, Lords Dry Gin amongst others.
The startup recently leveraged on the popularity of Big Brother Nigeria reality TV show to exhibit their savvy skill with social media analytics.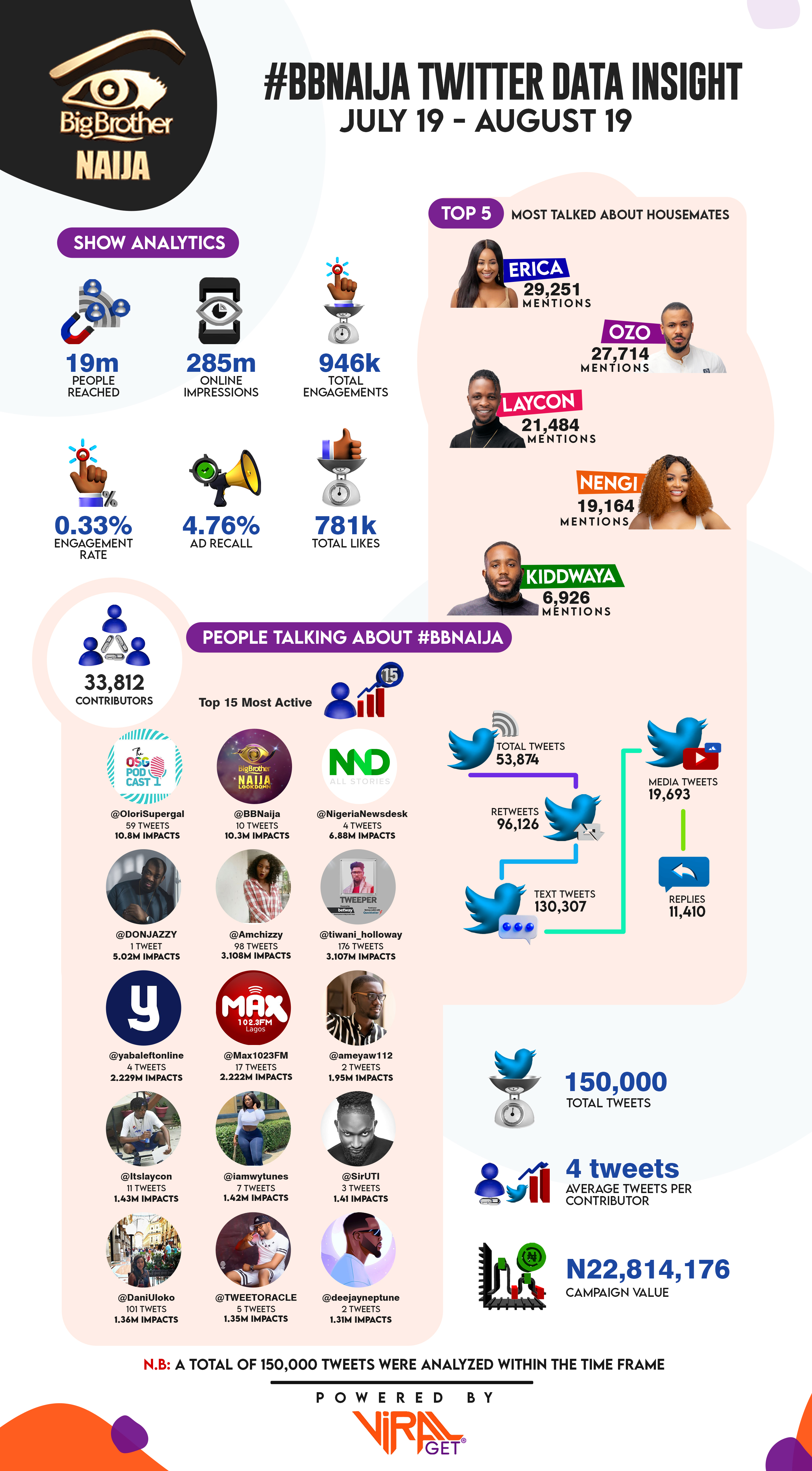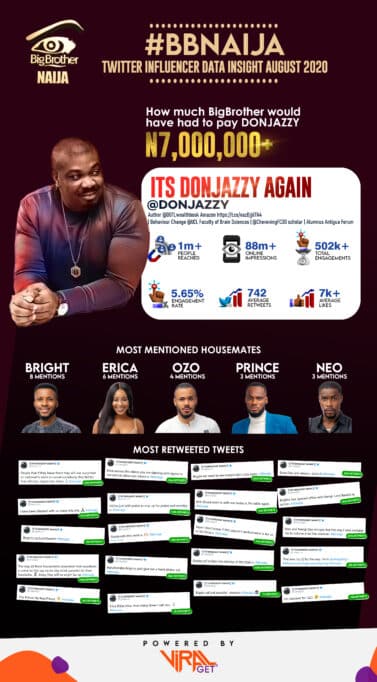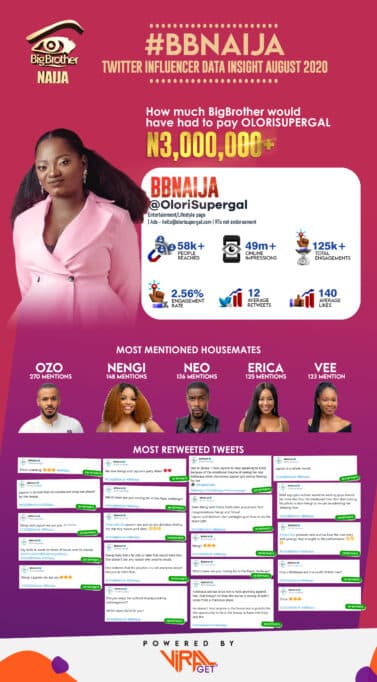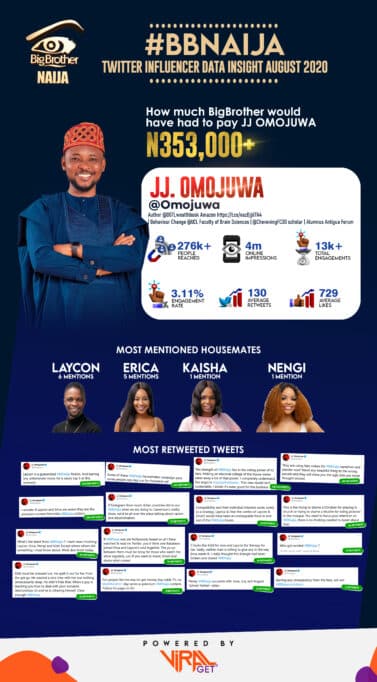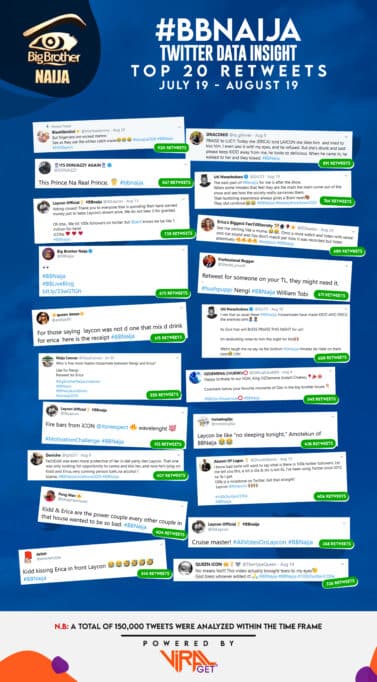 ViralGet's predictive and data-driven analytics approach to influencer marketing will produce more intelligent outcome in the marketing industry at large. For more information about ViralGet, please visit www.viralget.com.ng