The hospitality sector is undoubtedly one of the sectors hardest-hit by the pandemic globally. As the virus made its way across continents in the first and second quarters of 2020, airlines were grounded to promote the social distancing campaign.
This soon took a toll on hotel businesses because globally, the hospitality industry relies on the airline industry for its demand.
Asides this, other drivers of hotel revenue like events, corporate meetings, and leisure activities were halted with the enforcement of lockdown orders.
Consequently, some companies were forced to liquidate, while to keep running costs at the barest minimum, others either laid-off some staff or asked them to take pay cuts.
A report says three of Nigeria's biggest hotels -- Transcorp Hotels Plc, Ikeja Hotel Plc., and Capital Hotels Plc -- experienced a dip in quarterly earnings as the total lockdown took effect in Lagos and Ogun States as well as Abuja, the Federal Capital Territory (FCT).
With the easing of the lockdown and the phased resumption of businesses, affected organisations decided to reduce the scope of operations.
For instance, Air Peace -- a private Nigerian airline -- reduced its number of local flights despite the unavoidable decrease in carrying capacity. The airline also cut down on hospitality expenses as it stopped serving meals during flights.
While the airline company insisted on not laying off staff, some of the employees were placed on unpaid leave to return as the situation improved.
While it is safe to assume that Air Peace's condition is similar to others in the hospitality industry given how related their services are, their focus remains to stay afloat and relevant going forward.
Considering the far-reaching impacts of COVID-19 even following the partial and full easing of the lockdown, industry players are encouraged to infuse innovative ideas and concepts to preserve patronage.
Notably, conversations around restructuring and rebranding for business success in the post-COVID era mostly recommend that providing what customers need at the moment is one way to nurture and maintain relationships.
While businesses like airlines could not easily pivot or include other streams of revenue, a few of them got involved in corporate social responsibilities (CSRs).
Generally, apart from rich firms, technology-powered organisations are expected to weather the storm better than others.
A case of tech-driven hospitality businesses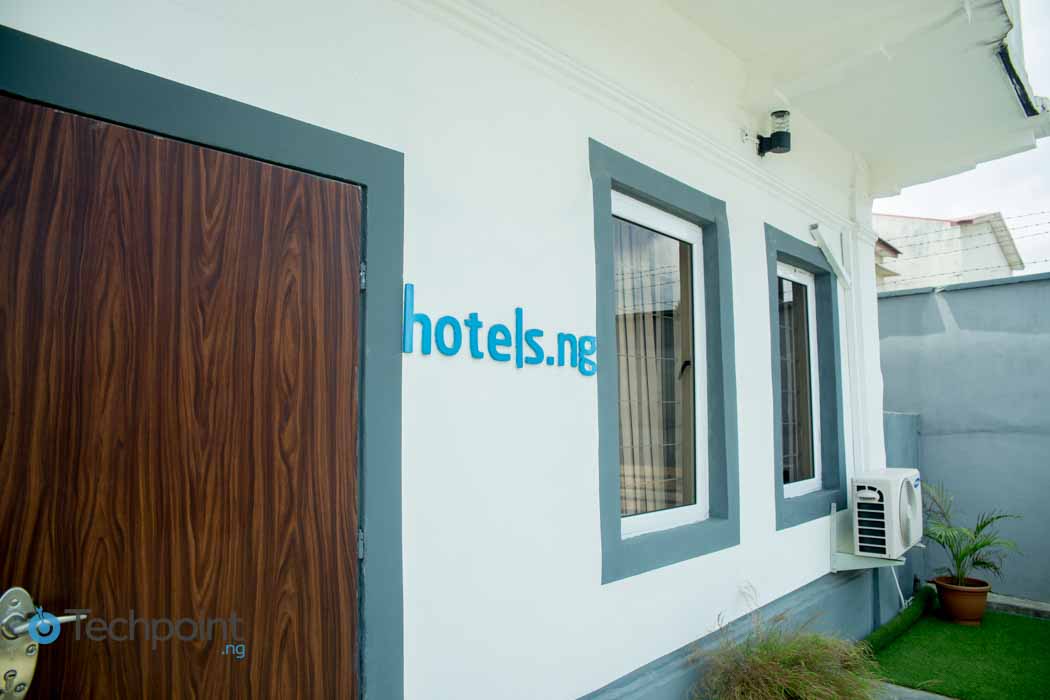 A cursory examination of technology-powered hospitality businesses gives the impression that they are in the same situation.
Airbnb hosts reportedly experienced a dip in revenue as a result of cancelled reservations and fewer guest requests than normal, and this adversely impacted the company's commission.
In adapting, some hosts decided to lease on a long-term basis, and others provided perks in the form of online activities like recorded workout sessions and cooking classes.
Meanwhile, online travel and accommodation booking agencies paused operations as their services are dependent on airline and hospitality companies.
To put this into perspective, they face issues like trip cancellations, reduced bookings, refund requests, and customer uncertainty. However, some of them used the time to consider ways to encourage people to begin travelling again.
For instance, Wakanow, a Nigerian travel-tech startup, included a dedicated page on its website to inform users about the global state of travel due to the pandemic; it also had a list of affected airlines and alternatives.
While this was a step to keep the business in customers' minds, other startups adopted different modes of adaptation.
Eden Life, a Nigerian household service startup, took advantage of the strain placed on FMCG businesses and logistics companies during the lockdown by shifting focus to cooking-on-demand and delivery of groceries.
According to the Founder, Nadayar Enegesi, this made up for the profit deficit on other services like housekeeping and recurring maintenance services.
In an interview with Business Day, Enegesi, who was held back in the US due to the pandemic, said that this was necessary to protect his employees' interests.
Speaking of focusing on other verticals while businesses were on hold, hotels.ng, Nigerian hotel booking platform, focused on its developers' remote training program, HNG Internships.
The 7th edition of hotels.ng's 3-month annual CSR began in June. Although a non-profit vertical, this kept the business' name in people's minds while reducing non-critical spending.
While there are a lot of uncertainties about what travelling and hospitality services would look like going forward, technology has proved valuable in helping to handle the strain. When all is said and done, it boils down to how creatively companies handle these challenges. https://zp-pdl.com http://www.otc-certified-store.com/alzheimer-s-and-parkinson-s-medicine-europe.html www.zp-pdl.com otc-certified-store.com https://www.zp-pdl.com