Though commonplace in many climes, creative content is not easily commercialised.
African art festivals, for example, are largely underfunded and sparsely attended despite being revenue spinners in developed countries. Consequently, creatives make their products available for free, or simply monetise in the hope that people request them.
This was Okeke Anwuli's concern. Before now, she served in a Fortune 500 and venture-backed Silicon Valley startup to build creative projects and scale software products for commercial and consumer markets. She also has experience working with independent creatives like Universal Studios, Nvidia, Dolby, and Intel, among others.
Apart from a passion for African creatives to commercialise their content, while living in the diaspora, Okeke was worried about how much of the continent's folklore was becoming extinct with globalisation.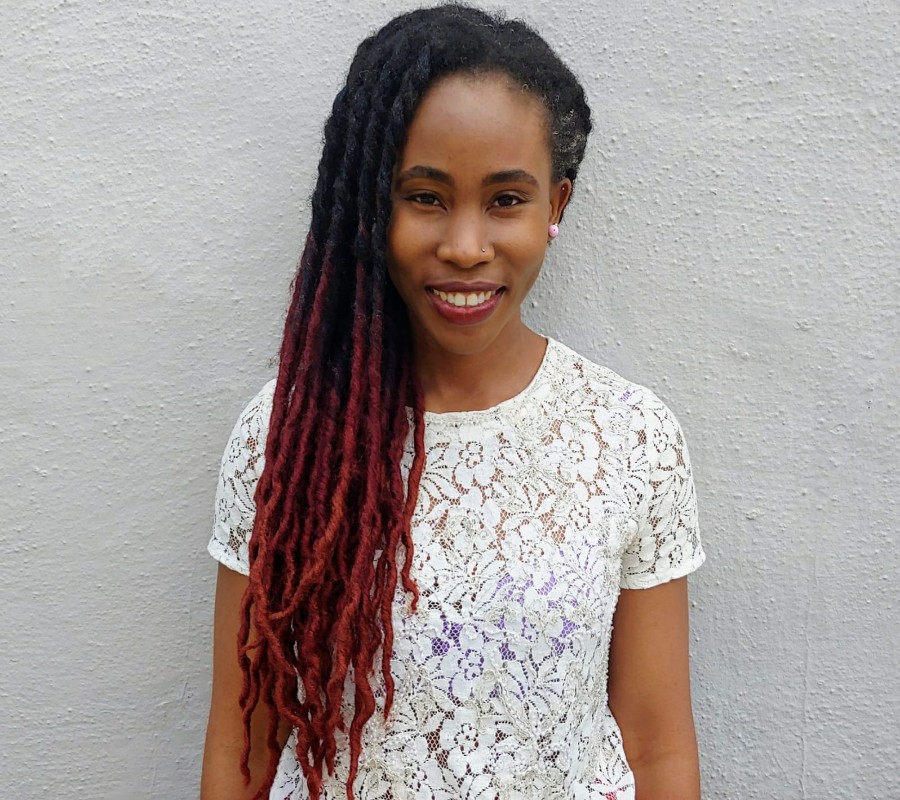 In a move to salvage the situation, she started collecting fables from some African countries: Liberia, Gambia, Somalia, Zambia, and Zimbabwe, and in the process decided to showcase the creatives behind them.
Enter Ilunafriq
"Ilunafriq is a storytelling platform where African creatives publish stories in any language or format: audio, text, video, photo, and visual). On Ilunafriq, African creatives share their stories, films, music, audio recordings, essays, imaginations, visual art, comics, legends, photos, fables/folklore, and more, about Africa and the African diaspora," Okeke says.
Her focus was clear: to celebrate old and new African creative content in every form, commercialise them to give them exposure, and in the process, ensure that African creatives make a living using the digital space.
Okeke's work has allowed her to depict Africa and Africans in a good light by the agency of storytelling.
And she appears to be making steady progress.
After a period of testing, the platform officially launched in March 2020. Even though it was a closed beta testing, Okeke claims that the platform has captured more than a hundred creatives and approximately 3,000 to 5,000 unique visits monthly.
And she believes this result can be easily replicated and sustained in the startup's early stage. She opines that Ilunafriq has the advantage of a distinct model.
"We're the only gallery of original ancient and modern African stories by African descendants from around the world. We're also the only platform that is inclusive of all types of creative expressions and that empowers African creators to do their best work while earning a living."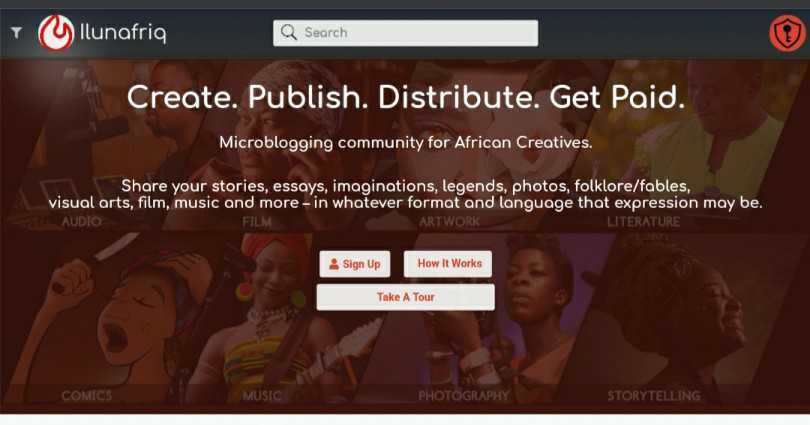 With a seamless onboarding process, Ilunafriq's website accepts both creators and users through a free registration process that allows users to access some unlocked content.
A flexible subscription model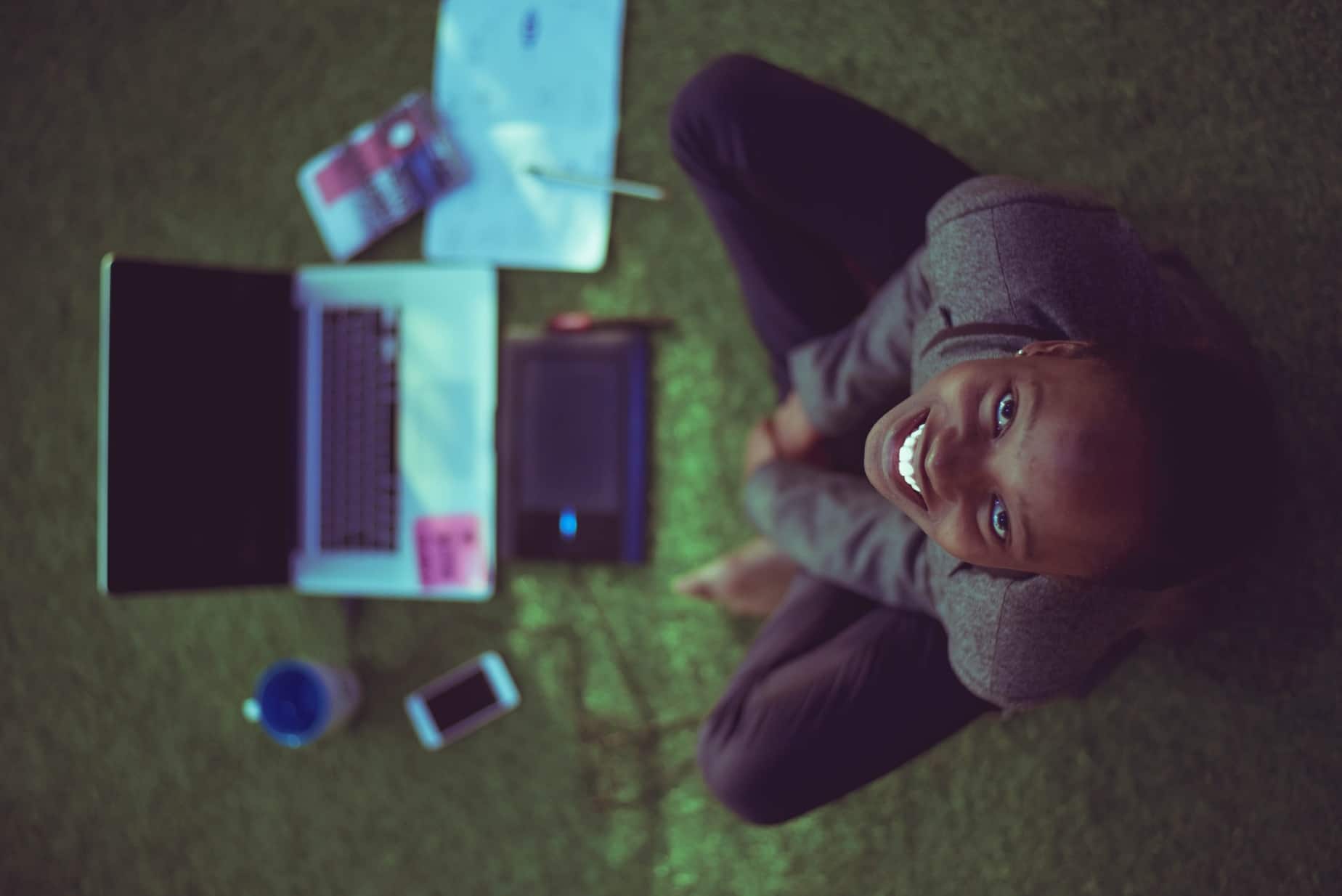 "While users can indulge for free, we also offer paid subscription where certain features and content are unlocked with that subscription providing a richer and more immersive experience for the user. Each user decides the creatives to whom they would like to subscribe," Okeke reveals.
Because creatives have the freedom to specify which of their unique content should be paid for or accessed freely, users can decide to subscribe at a rate of $5 per month, which is then shared to any locked content the user opens within the month.
"The payment made goes into the creative's electronic wallet and the balance is always visible to them, allowing them to cash out at any time," she adds.
Creators can make all their content free at the start, however, the rate of engagement will later influence which of them will be placed on a premium plan. But that is only one of the freedoms afforded to creatives.
Creatives are also allowed to express themselves however they choose, using any channel or language; nevertheless, pornographic content is prohibited.
Currently, Okeke discloses that seven African countries are represented on the platform. And creatives from these countries have churned out over 2,000 stories in five languages, including English.
While still bootstrapping, Okeke admits to being open to fundraising. But at the moment, the focus is more on building relationships, networking, and gathering relevant experience than raising capital.
Besides, the startup's structure does not need to generate too much for running expenses.
Staying true to its goals, the varieties of storytelling exhibited on the Ilunafriq platform has attracted readership across Africa and the UK. Okeke attributes this not only to word of mouth but to the vision and mission of the business.
"A vision/mission that resonates has proven effective in attracting our audience, allowing us to gain awareness without any significant marketing spend. Additionally, registration is free for everyone, further enhancing the value of our offering."
But given Africa's technological level, there's still a lot to be done.
Going against the odds to achieve goals
Africa does not have a defined community of creatives, as they are usually scattered across several platforms. Hence, bringing these creatives together has been quite a task for Okeke. But she has adopted an indigenous approach which has helped thus far.
"Finding creatives and identifying the right format to showcase each story have been the biggest challenges, because we're all about immersive experiences and making it effortless for our users to find and indulge in tales. Thankfully, our grassroots approach to building our community is paying off."
Although Africa is the focus, Okeke dreams of attracting a global audience. Though she believes this can be achieved with high-quality content, the process is stymied by a lack of infrastructural development and perspectives of the people.
For her, Africans should not only be able to tell their stories but different types of stories that reflect "characters that stray from binary depictions and of worlds that mesh technology, mythology and the future."
It means an African sci-fi story, for instance, will get the world's attention. To achieve this, the platform holds promises of improved offerings and a more engaging design.
"We began our journey focused on oral tales, but have since expanded our offering to include the entire spectrum of digital creators: photographers, filmmakers, musicians, writers, gamers, visual artists, podcasters, oral storytellers, and more."
Taking into consideration the need to ensure the platform has original content and protects creatives' intellectual property, Ilunafriq has a system that confirms content authenticity.
Meanwhile, authors are advised to copyright their products -- either with a tag or advanced measures -- with the startup providing guidance where necessary.
Although Illunafriq is still on the path to productivity, it has a community of satisfied readers and compensated creators.
While it continues to thrive against plagiarism, which is a bane of Africa's creative industry, Okeke dreams of an African ecosystem that is favourable to budding entrepreneurs.
"With the right culture and player mix, we'll hopefully arrive at the point where any entrepreneur, especially those in the remotest parts of Nigeria, will believe that they stand a chance at birthing and growing their idea. And if they lack the know-how, they'll be able to at least find and access the information and networks they need to build themselves, launch, and grow their startup dream."
Featured image credit: Trevor Cole on Unsplash