After months of market research, the multinational group launched an eCommerce store aimed at increasing accessibility between Nigerians and global standard products without exorbitant shipping fees.
Amgray Global Investment, owners of Amgray logistics announced a huge milestone in the history of the company with the launch of its eCommerce website, amgraycommerce.com, today. This is coming months after the company made the decision to proffer a solution to the major pain point of online shoppers in the country i.e. Purchasing global products without huge shipping fees.
The site will feature a unique mix of quality fashion items and premium tech gadgets, bringing a quality thrilling experience online while offering an ever-changing, fresh mix of merchandise, all at amazing prices.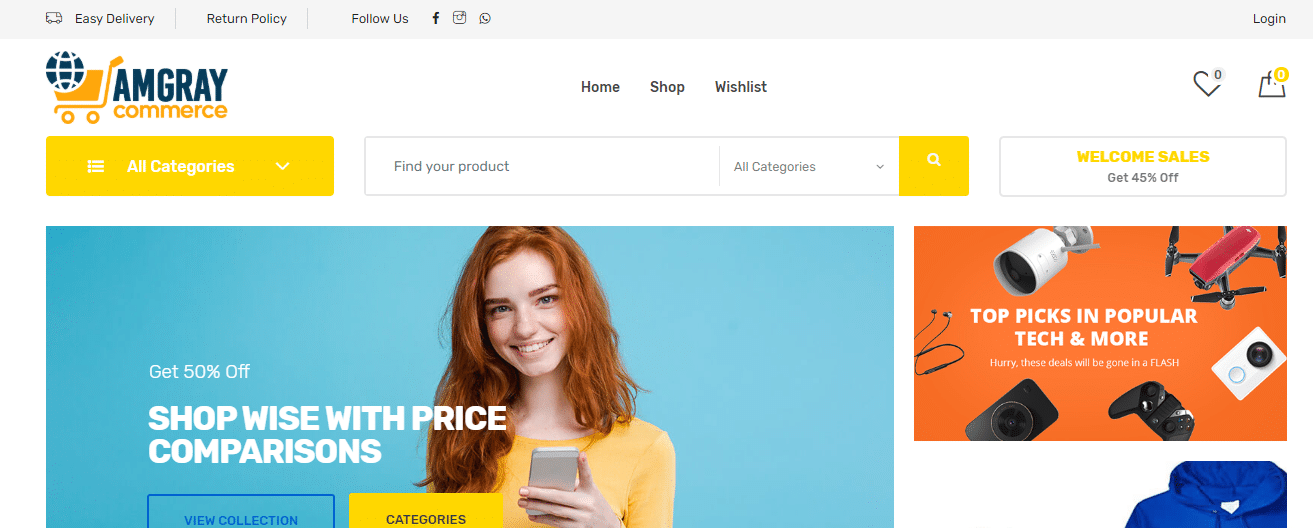 Amgray Global Investment has extensive experience in currency exchange and Logistics. These other branches of the company would be a major hinge for successful operations of Amgray Commerce.
"We are thrilled to introduce Amgraycommerce.com, which allows customers to shop anytime," said Matilda, CEO, Amgray Global Investment. "This site will feature a unique assortment of the brands and values that Amgray is known for, and also offer customers the ability to shop through fun, interactive features and curations. We are excited for customers to experience the brand in this new way."
This eCommerce site would be coming as a huge relief to the exorbitant shipping fees that come along with ordering items from global stores.
ABOUT AMGRAY GLOBAL INVESTMENT
Amgray Global Investment is the owner of Amgray Logistics - a fast-growing logistics company. Since beginning operation more than 10 years ago, the Amgray name has become synonymous with quality delivery.
To connect with us, visit us on Instagram at @amgraycommerce, Facebook at facebook.com/amgraycommerce and Twitter at @amgraycommerce. Visit
amgraycommerce.com to shop online.