App Allows Individuals Access loans up to 5 million on the Go
X3 Leasing, a leading platform for instant loan lending, today announced the launch of a new mobile app that allows small business owners and individuals the versatility to access instant loans on the go. Among other features, users can use the app to securely access funds, get products they need and pay over a flexible payment period, sort out pressing needs and make payments, all from their mobile devices.
Designed to emphasize the company's readiness to cater to customers' pressing financial needs at this time, MyX3 app offers customers an enhanced mobile experience. Customers can request for microloans -typically low-ticket loans which are payable within a short time; or larger  loans -of up to 5 Million and at tenures of up to 24months at relatively low interest rates.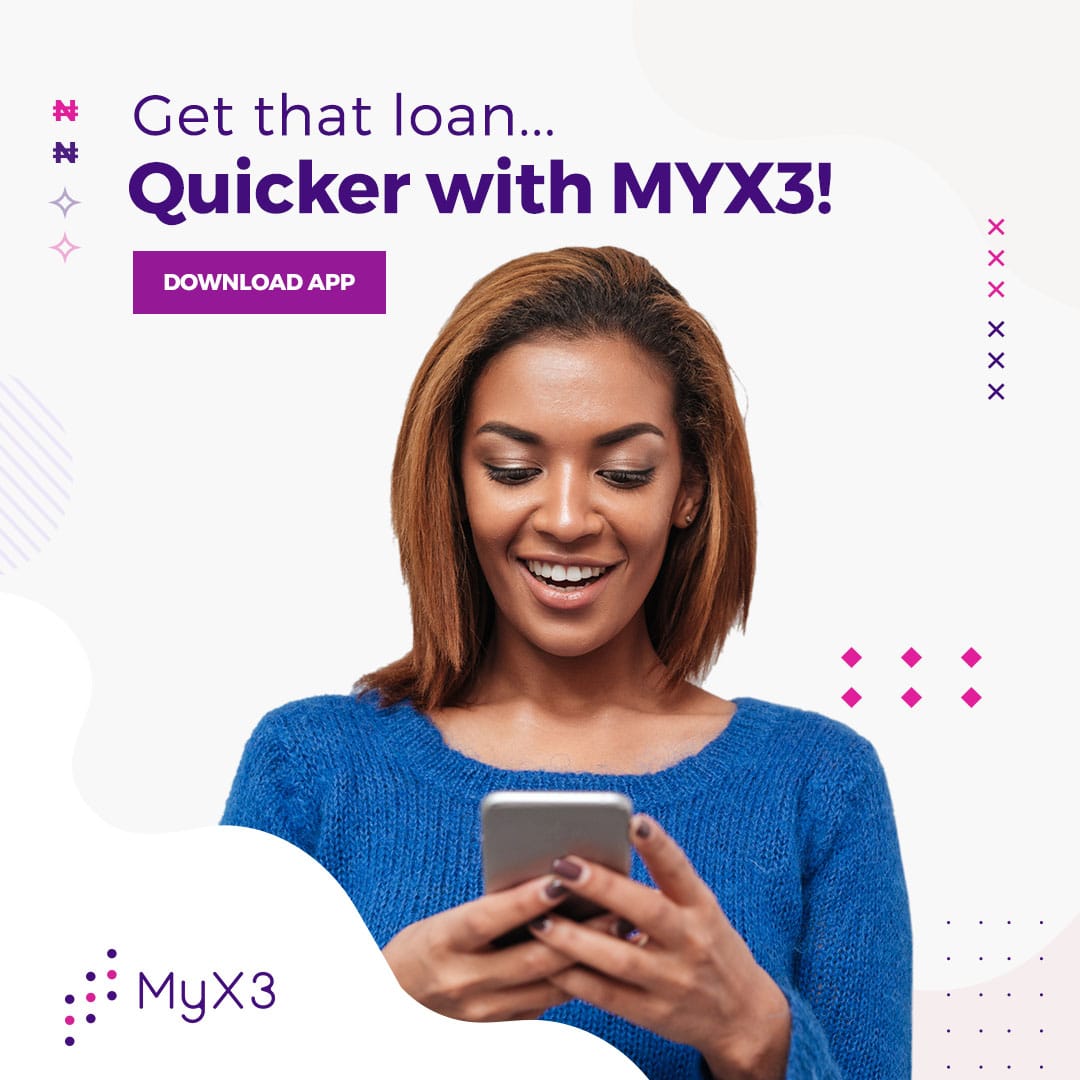 Announcing the introduction of the app, Chief Operating Officer, X3 Leasing, Abiodun Atobatele said, "Due to the effect of the coronavirus pandemic on the economy, we experienced a massive increase in loan requests and to ensure that we are always there for our customers, we developed MyX3. Customers can now access loans round-the-clock in a few minutes."
Our aim is to enhance the lifestyle of every Nigerian by providing access to credit through different offline and online channels.
MyX3 app is now available for download on the Google Play Store for Android devices and in the near future on the Apple Appstore for IOS users.
About MyX3
MyX3 is a financial service platform owned and developed by X3 Leasing Ltd, a Fintech company and online loan provider in Nigeria. We strongly believe that easy access to financial services is a human right and we are here to make it happen
MyX3, we are all about creating better opportunities for people to pursue their dreams
To learn more, visit myx3.com, follow us on Twitter @MyX3  and Instagram @MyX3