Nigeria's leading IT solutions delivery company, ATB Techsoft (myxalary.com) in an effort to improve the experience of organizations and remote teams has launched MyXalary - A free tracking tool which also enables payroll, attendance management, project management, tax and pension payment and more. This platform is most efficient for the head of organization and Human resource managers (HR).
Full details about the new software can be found at myxalary.com.
MyXalary is a powerful and intuitive web-based human resource technology platform intended to manage HR, payroll, benefits, and compliance procedures. It helps business owners and HR managers gain real-time visibility into time and effort of staff activity and processes to set objective expectations with clear accountability and enable significant cost savings.
"The pandemic is already a challenge on its own, human resource management shouldn't add to that list of problems. MyXalary is a step in the right direction for organizations as we aspire to take the stress and overwhelm out of team management in these challenging times," says Abiodun Atobatele, CEO of ATB Techsoft. "Before the COVID-19 outbreak, less than 50% of companies had a remote work program. Banks, regulated industries, and many financial services companies did not encourage remote working. Now almost all of them are being forced to build remote work strategies. With MyXalary, we are ensuring that leaders and organizations constantly evolve with the changing times.
MyXalary's dashboard is very friendly and easy to navigate through. The software's time tracking feature can give full and detailed insight in real-time into your employees' activities plus their productive and non-productive work hours all in one glance. Users can easily monitor their employees' web browsing activity, record their every single visited website address, web page title, and the number of times the single web page has been visited.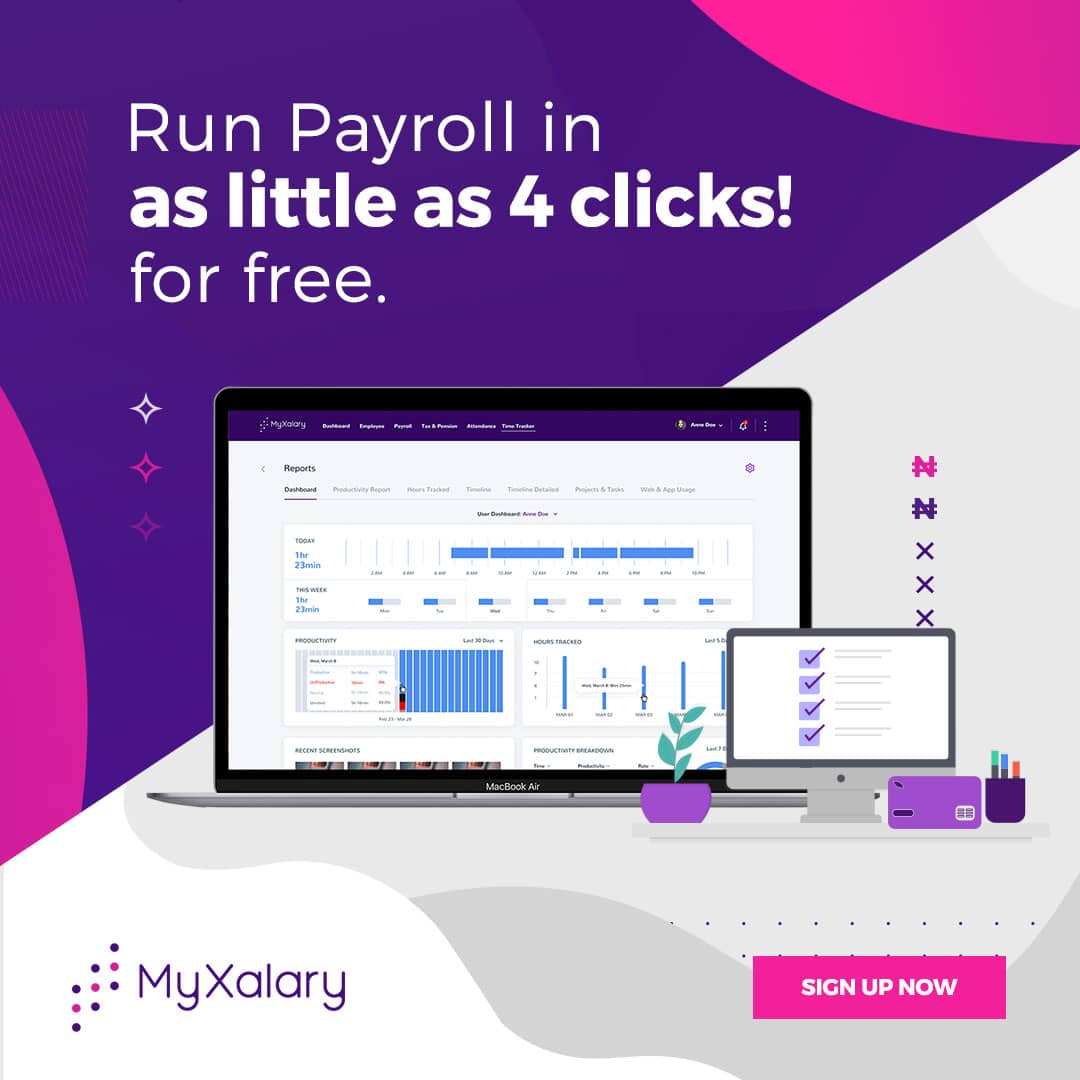 Another useful and effective feature of MyXalary is the integrated payroll feature. MyXalary significantly increases overall payroll efficiency by 22% as it calculates time worked, integrates with attendance, and streamlines pension and tax deductions across different salary schemes. Whether the team earns daily, hourly, on gross or basic, users can create multiple salary schemes based on the peculiarity of their teams.
MyXalary is changing the narrative of HR Management with seamless time tracking online timesheets, productivity monitoring and payroll features. It's a simple, modern, all-in-one platform designed to give entrepreneurs, HR Managers, and their teams the support and peace of mind to work fearlessly.
"If you're looking to crush more goals, meet your KPIs and achieve maximum impact in your industry, it's time to say "goodbye" to the hassle of complicated Human resource management and say "hello" to a smooth solution that makes your life easier and empowers you to do more."
About MyXalary
MyXalary makes it easier to manage, monitor, and grow a team. Developed by ATB Techsoft, it is a free full stack management software that helps you manage your employees; monitor productivity, track time, and ensure they get paid-all in a day's work!
With MyXalary, entrepreneurs and HR Managers are given the liberty to focus on what matters: building their business and creating a great place to work.
To learn more, visit myxalary.com, follow us on Twitter @MyXalary and Instagram @MyXalaryplatform