Shoppers can now find products, services, or institutions anywhere in Nigeria, via WhatsApp. It's perfect for shoppers who typically want to chat and with the merchant about the product or visit a physical location. It's simple, flexible, and emphasizes social interactions between shoppers and vendors.
The bot identifies search queries and locations within the messages it receives. For example, a shopper can send "where can I find Amala in Ikotun" or "Dry Cleaners in Kaduna." The bot replies with offerings from over 200 registered E Dey Shop merchants along with information scraped from the web. Shoppers can proceed to chat with the merchant, make an order, or visit a physical store. To use the bot on WhatsApp, send hello by clicking here
Vendors using E Dey Shop's social commerce platform generate leads, manage their products, customers, online store, and sales records via their mobile and web applications. "Nigeria is brimming with entrepreneurial activity, both online and offline. We are making it easier for retailers to reach new customers and manage their businesses, while taking advantage of the networks, platforms, and behaviors they already know and love," said Emeka Mba-Kalu, CEO at E Dey Shop.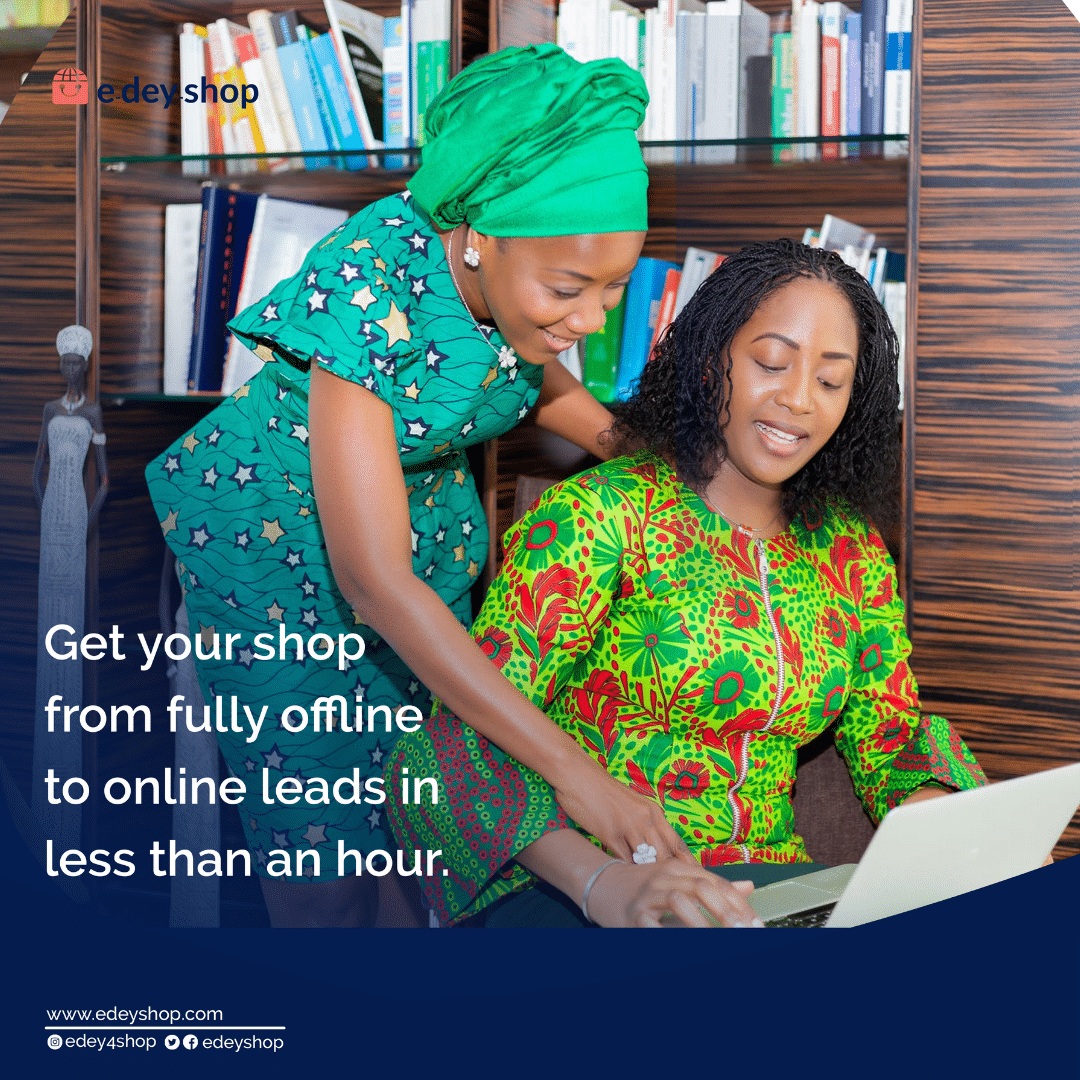 While most trade in Africa is still performed offline, there is an opportunity to explore online business models that tap into the demonstrated behaviors of shoppers and vendors. "There is an undeniable opportunity for companies to build social into their commerce platforms to accelerate the offline to online transition globally," according to an essay by YCombinator. E Dey Shop is leading this transition by creating new and sustainable online shopping experiences while empowering retail entrepreneurs.
About E Dey Shop
E Dey Shop's retail tools enable merchants to provide a modern and social shopping experience for their customers. The startup, launched in April 2020, builds products to minimize the complexity and effort required to start, operate, and succeed with an online retail operation. For more information, visit our website on www.edeyshop.com, follow us on Instagram and Twitter.