Field Intelligence is today announcing the successful closing of its Series A funding round led by Blue Haven Initiative, with investors including Newtown Partners via the Imperial Venture Fund and Accion Venture Lab. The US$3.6 million equity raise will fund the scale up of Shelf Life, the technology-enabled supply chain finance platform for pharmacies in Africa.
The annual pharmaceuticals market in Africa is valued at over $60 billion. For 80% of people in Africa their community pharmacy is the frontline of the health system and yet they routinely stock out of essential medicines, incur significant losses to expiry and struggle with substandard and falsified drugs. These inefficiencies cost the health system millions of dollars each year and limit access to quality care.
Field Intelligence has been a pioneer in pharmaceutical supply chain solutions in Africa. Its Shelf Life "Pay-As-You-Sell" subscription service for pharmaceutical products has grown rapidly since first debuting in Nigeria in mid 2017. The new investment will fund Shelf Life's expansion throughout Nigeria and Kenya, as well as the development of additional services for Shelf Life clients and their patients.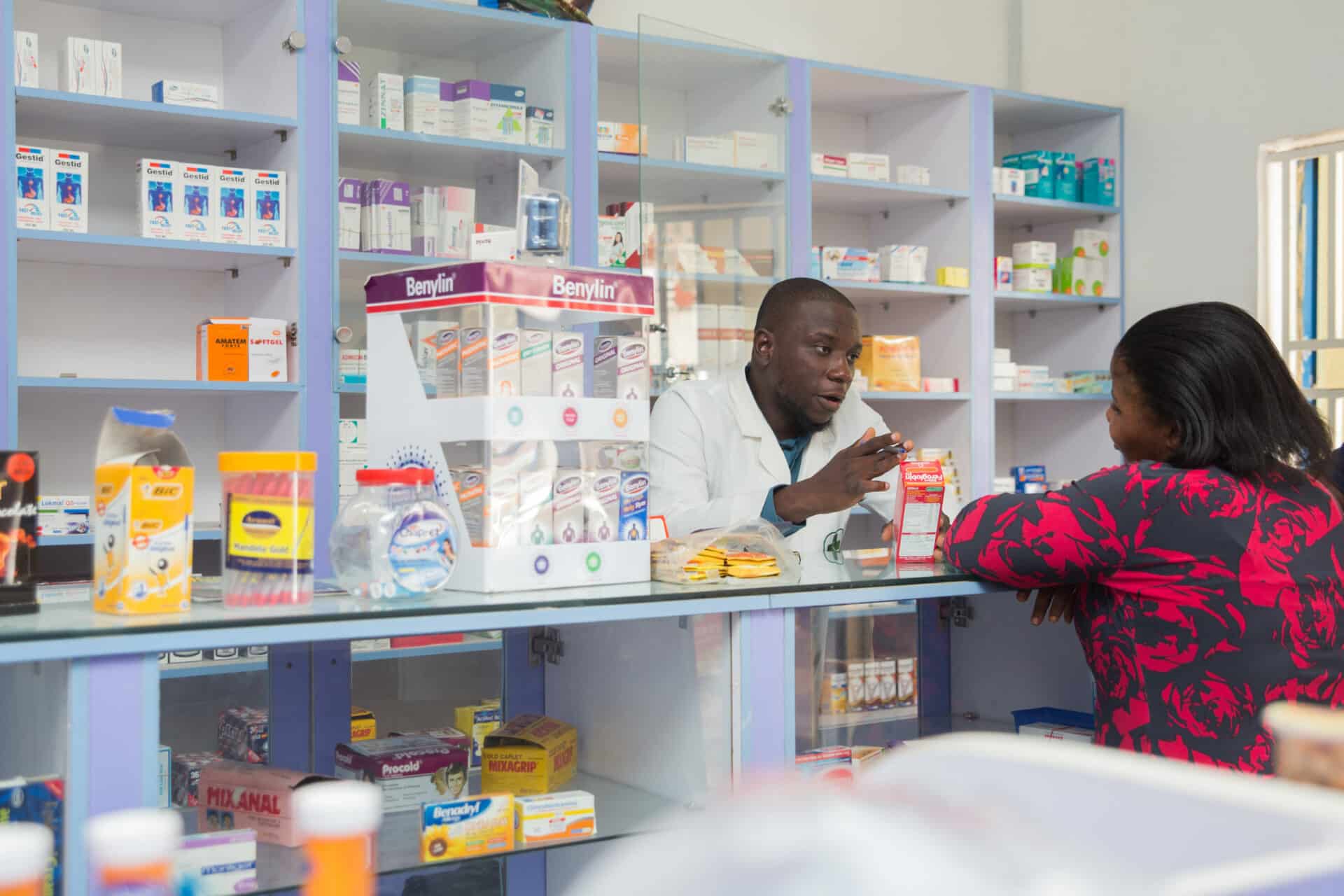 Michael Moreland, Co-Founder and CEO, Field Intelligence, says, "We're delighted to welcome new investors into the business. They share our vision for catalysing change in a huge and vitally-important sector. They bring deep fintech and logistics experience, which will be vital in helping us build a new generation of healthcare supply chains in Africa and beyond."
Shelf Life's pharmacy clients can subscribe to over a thousand quality-assured and price-stabilised drugs from 50 medical, health and wellness categories. Using Field Intelligence's technology platform, Shelf Life forecasts, procures, delivers, manages, and finances each product the pharmacy has subscribed to.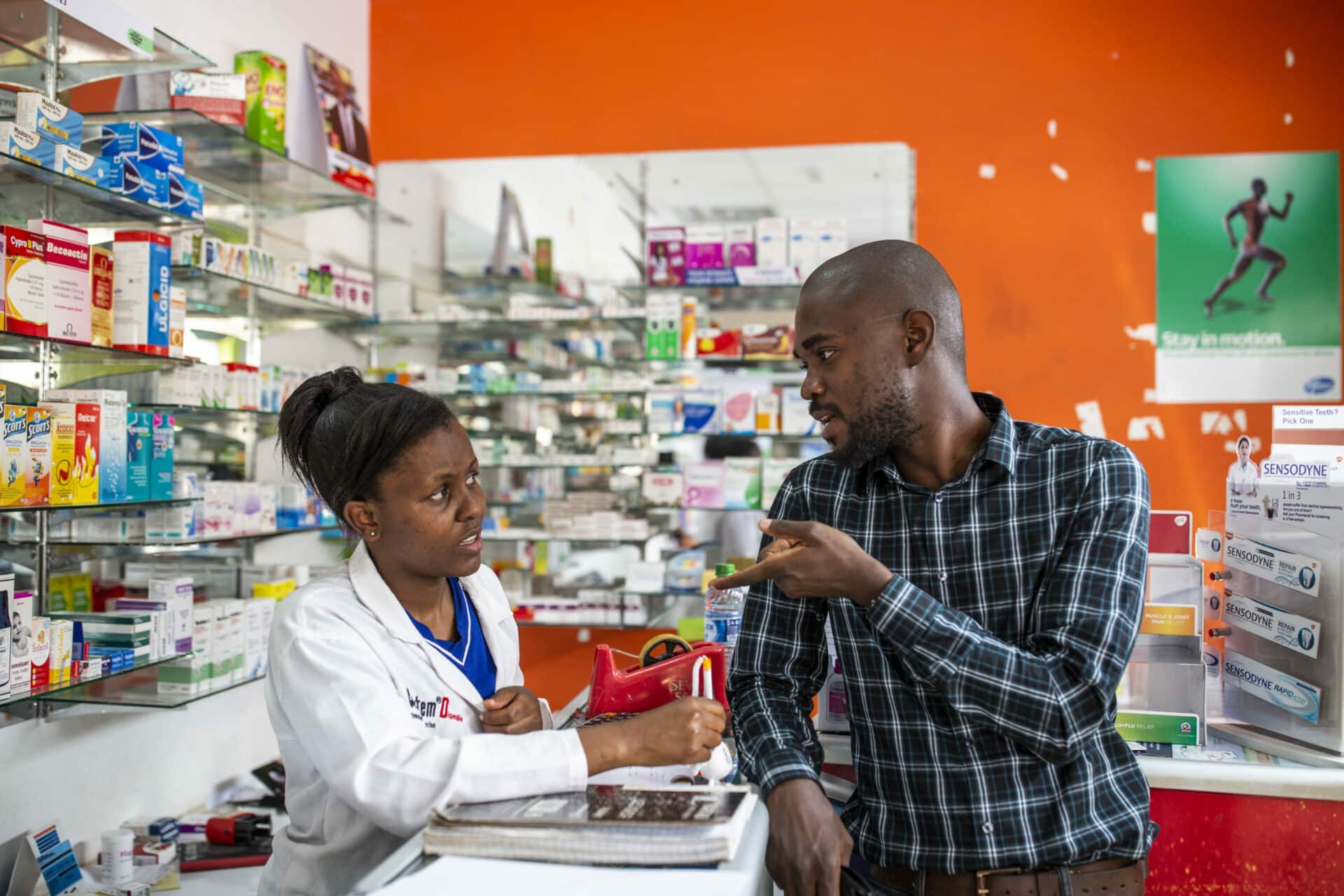 Lauren Cochran, Managing Director, Blue Haven Initiative says, "Shelf Life is a proven platform to transform access to medicines through Africa's private community pharmacy market. The design and development have been done on the ground in Nigeria and Kenya and there's real experience in the team of what it takes to deliver at scale in African health systems."
Over 280 community pharmacies in Nigeria and Kenya have now subscribed to Shelf Life, making it one of the largest networks of pharmacies on the continent. It is making the business of community pharmacy less risky and lower-cost, while improving access to an expanded selection of higher-quality medicines.
Llew Claasen, Managing Partner, Newtown Partners notes, "We're excited about the potential for the Field Intelligence technology-first distributor business model to grow the pharmaceutical value chain in Sub-Saharan Africa, by supplying genuine pharmaceutical products, managing stock and providing working capital finance to community pharmacies."
Since inception, Shelf Life has maintained 96% stock availability for its clients, up from a pre-Shelf Life baseline of 60%. As an alternative to traditional inventory finance, Shelf Life costs pharmacies between 60 and 82% less than traditional loans - freeing these small retailers from prohibitively expensive capital.
Michael Schlein, President and CEO, Accion, says, "Shelf Life is a powerful example of the innovative use of financial technologies to address supply chain challenges that hinder small businesses' efficiency and growth – and ultimately affect their ability to deliver the products and services that communities need to thrive."
Ashley Lewis, Senior Investment Officer for Africa at Accion Venture Lab, Accion's seed-stage inclusive fintech investment initiative, adds, "Its platform increases efficiency, decreases financing costs, and establishes strong rails for transformative payments and inventory services – ultimately improving access to medicines in community pharmacies."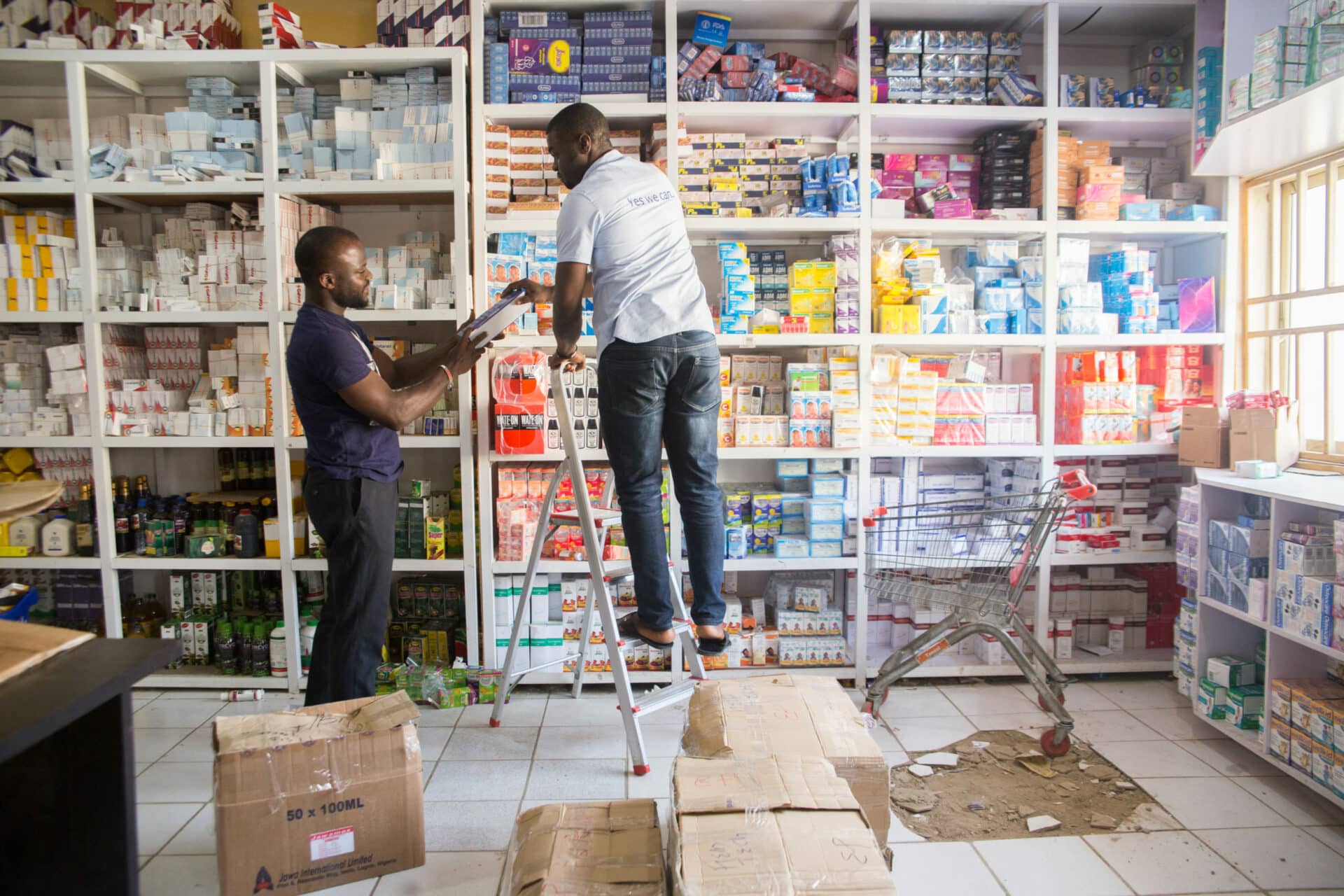 Advisory support to this transaction was provided by CrossBoundary through USAID's INVEST program funded by the USAID Southern and East Africa Regional Missions in support of the US Government's Prosper Africa initiative.
5 key data points on Shelf Life
2300: Number of subscriptions that pharmacies have entrusted Shelf Life to deliver.
How: Each product we manage at a location is a subscription. (Which is different to the number of products distributed by us, which currently stands at 450,000). Our all-terrain SaaS platform enables us to manage subscriptions and distribution at scale, across multiple geographies. Number of subscriptions that pharmacies have entrusted Shelf Life to deliver.
Why: With the most retail shelves in African pharmacy, Shelf Life is a powerful route-to-market for manufacturers seeking growth.
40%: Growth in the first year by Shelf Life Pharmacies, with up to US$10,000 more cash each month to invest in their stores, staff and communities.
How: Getting products on pay-as-you-sell means subscribers can free-up working capital. Shelf Life clients build a 5-10x expansion of their product offering to generate more top-line revenue growth.
Why: Building a first-rate pharmacy is complex. Independent community pharmacies are the frontline of healthcare in Africa. Bumpy cash flow, high costs and shifting demand makes it hard to get the right inventory into the market, at the right price, at the right time. Shelf Life brings immediate cash benefit to clients to operate their business and invest in remodelling, hiring and expansion.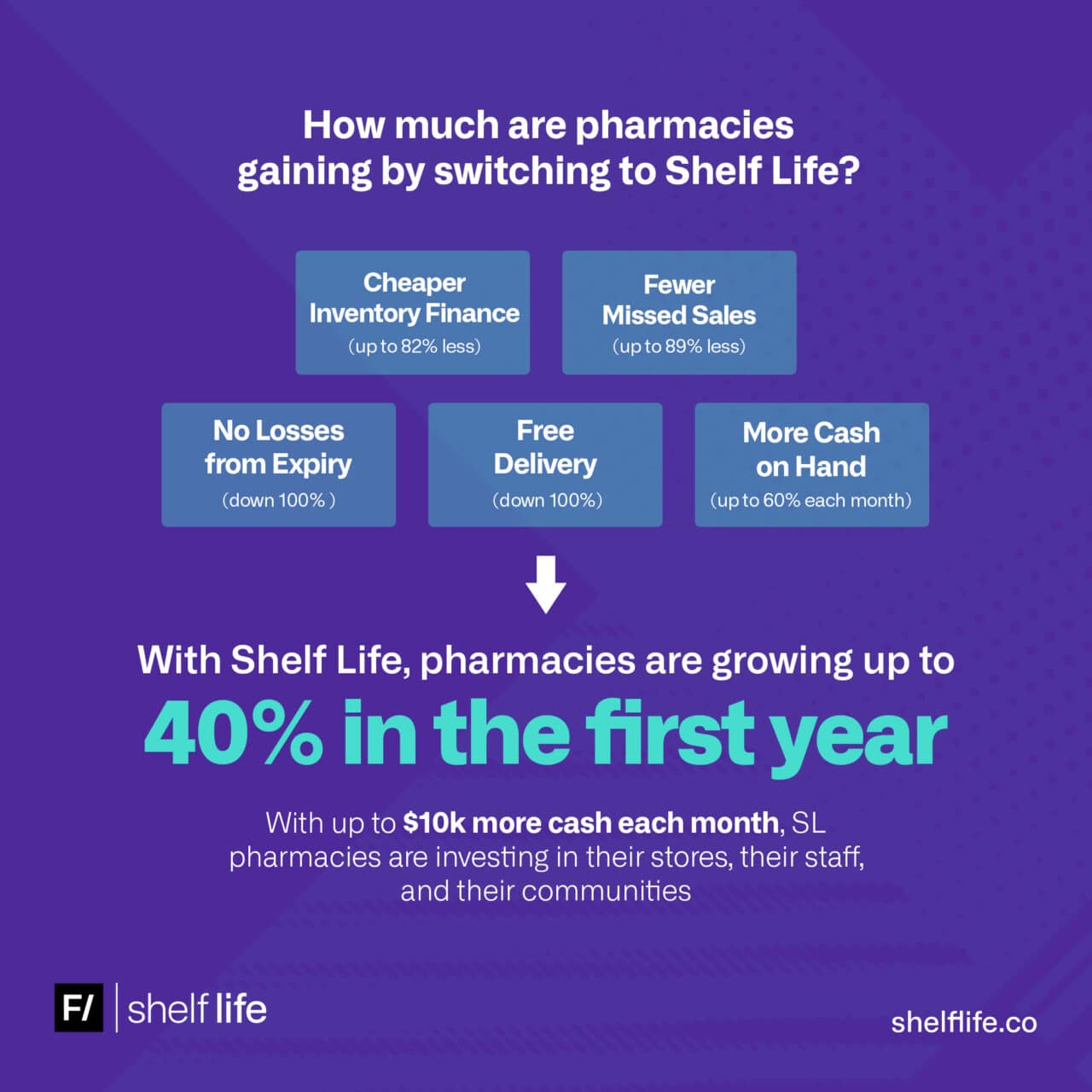 82%: Cheaper than traditional finance in Nigeria
How: Comparing the typical Shelf Life client in Nigeria to the standard SME microloan package in Nigeria shows clients can reduce the cost of capital by 82%.
Why: 50% of clients join Shelf Life for alternative financing, while 20% join for help planning, fulfilling and managing inventory. Shelf Life acts as an alternative to microfinance. Because the Shelf Life fee is fixed, and scaled to payment terms, the cost of capital decreases as the client subscribes to more of its store with Shelf Life and pays off its invoices each week.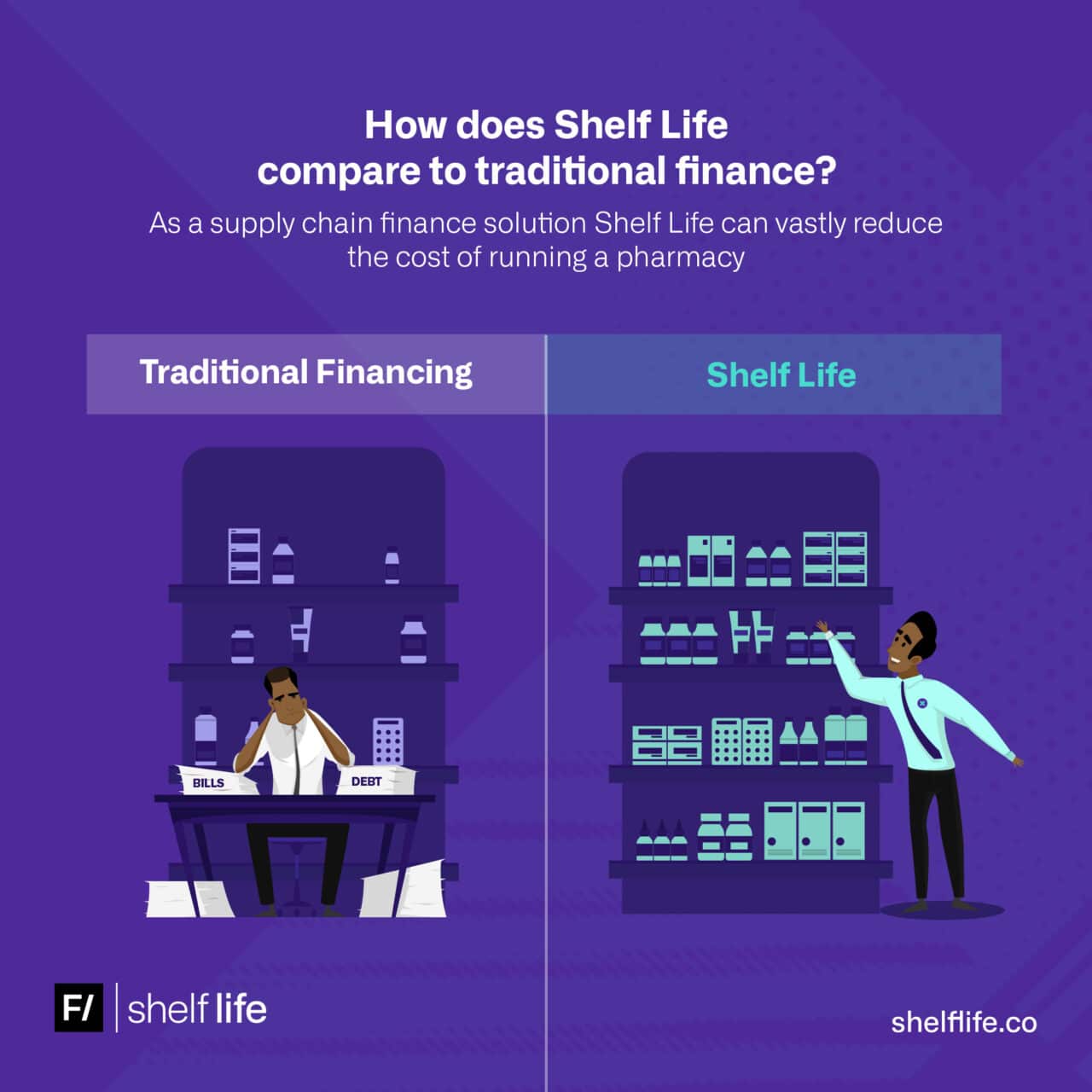 96%: On shelf availability after subscribing to Shelf Life, up from a baseline of 60%.
How: Shelf Life brings discipline, scale and analytics to pharmacy inventory management. Clients rarely miss a sale – Shelf Life stocks shelves and manages inventory on their behalf.
Why: Stock-outs regularly affect the supply of essential and life-saving medicines. Across Africa, 10's of millions of people are incapacitated through illness that could have been avoided with access to treatments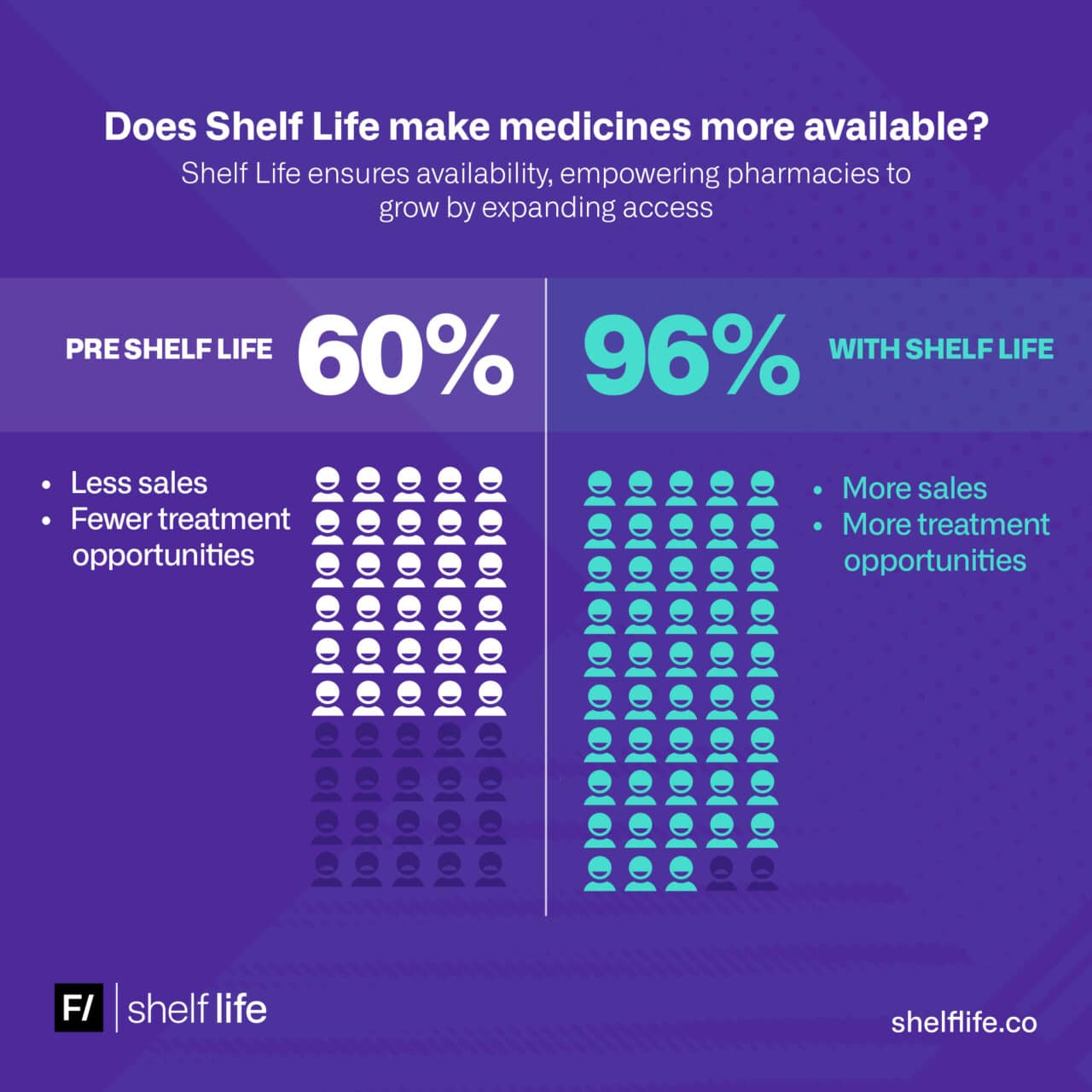 280: Number of community pharmacies subscribed to Shelf Life, making it the largest private retail pharmacy operator in Africa – within 30 months of launch.
How: Shelf Life is formalising route-to-market services, bundling market intelligence, consignment management, and distribution for sellers.
Why: With the most retail shelves in African pharmacy, Shelf Life is a powerful route-to-market for manufacturers seeking growth.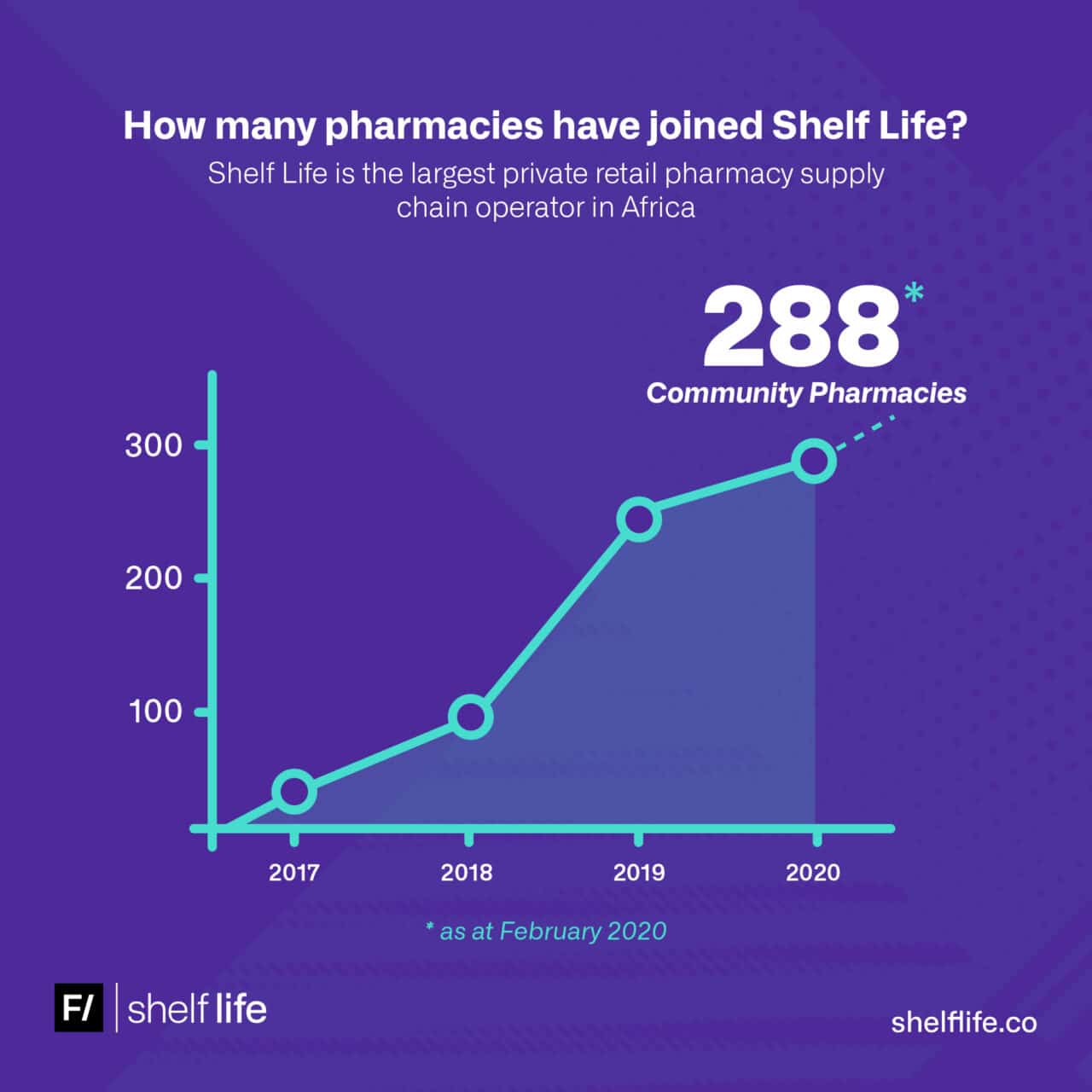 Follow @ShelfxLife and @fieldintel on Twitter.