Road safety is much more than an individual driver's attitude or the infrastructure put in place as statistics show that driving in Nigeria is one of the most dangerous things to do.
According to the National Bureau of Statistics (NBS), no fewer than two lives are lost every four hours on Nigerian roads and about 20,000 of the 11 million vehicles in the country are involved in accidents every year.
For people operating fleet businesses, this means that their drivers are  at a high risk of being involved in a crash. It is therefore the responsibility of the company to not only protect its own drivers, but also to protect other road users. And a major way to mitigate this risk is to develop a program of fleet driver training and management.
Enter DriveMe.
DriveMe is a fleet service startup. Founded in October 2018 by Damilola Odunlade-Akeju, the Lagos-based startup solves problems associated with sourcing, verifying, hiring, and managing personal and commercial drivers.
"We understand that the job role of a driver can be sensitive and personal, so as a company, we ensure that drivers hired through us are professional and have the attitude required to deliver exceptional customer experience and increase customer satisfaction," Odunlade-Akeju tells Techpoint.
A couple's pain point turned business
The founder who has built a professional career spanning over 9 years in different sectors including finance, software distribution, FMCG, and logistics, says the inspiration for DriveMe came after he and his wife found it difficult to get good drivers in Lagos.
"The journey of DriveMe began when my wife and I realised how tough it was to source and hire professional drivers in Lagos."
Odunlade-Akeju says DriveMe started out to create employment for drivers, change the mindset of its clients and drivers, and to make a profit while solving these problems.
This is evident in how the startup has set up its inter-connected business model where it outsources drivers, manages a driving school, and also offers fleet management services.
Before drivers are selected by the startup, they sign up on the company's site. These drivers then go through DriveMe's driving school in order to meet the requirements of both DriveMe and the clients.
"In our driving school, we have FRSC certified instructors to teach individuals how to drive a car.  On our platform, clients can schedule and select from the available dates and times. After which the driving instructor will pick up the learner driver, teach and drop him or her back at home or work."
DriveMe has quite a number of offerings
The startup has an online pool of drivers available to organisations opting to hire drivers for a day, a week, etc. Odunlade-Akeju says not only organisations have access to its drivers as individuals can also sign up and search for drivers closest to them.
"Proximity is always an issue when it comes to drivers and clients, DriveMe has been able to build a robust pool of well trained and verified drivers."
With regards to DriveMe's fleet management services, only corporate clients with large fleets of vehicles can access it.
By leveraging technology for repairs, scheduled maintenance, and fuel management, Odunlade-Akeju says DriveMe ensures that its clients fleet is always in top condition and has reduced downtime.
Under the same platform, DriveMe has a section for aggregated services. Here, customers can find and compare rates of car rental companies, insurance companies, auto workshops, parts dealers, and vehicle licencing from different service providers.
However, the core business of DriveMe is outsourcing drivers. Though it faced the challenge of sourcing the right fit for each customer, it solved it by grouping drivers based on their unique personalities and in addition, grouping customer requests based on their unique requirements.
"Initially, our major challenge was building a pool of verified and professional drivers within Lagos state. We had several issues with sourcing the right quality of people that fit our corporate image. In order to solve this problem, we focused on training drivers to meet our standards."
It appears to be working for the startup.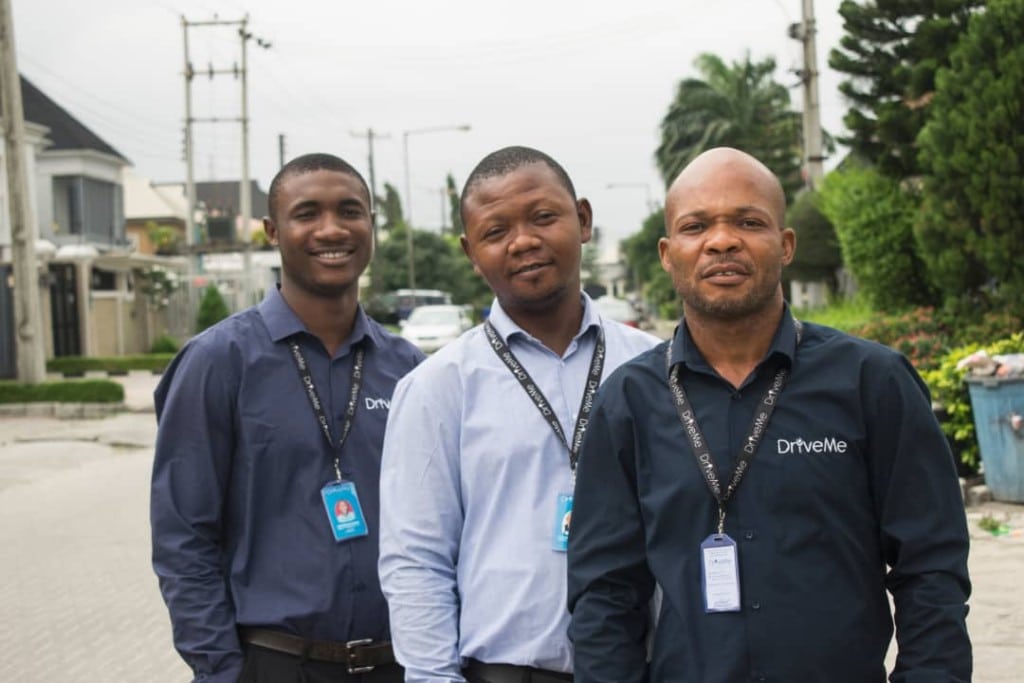 Joshua Akura, one of the drivers who has been driving for 8 years, speaks of how DriveMe has helped him become a better driver.
"A friend of mine introduced me to DriveMe. Since I started working here, I've been able to learn a few things like how to take care of my cars, how to cope with my clients, and how to make a brand of myself."
Bootstrapping and scaling
As a player in the logistics value chain, Odunlade-Akeju believes his startup has done impressively well since launching late in 2018. So far, DriveMe has a driver pool size of 1,100 trained and verified drivers with over 200 personal and commercial outsourced drivers within Lagos alone.
The startup also manages a fleet of over 85 vehicles and has rented 40 cars in the last 2 months. All this without raising a single round of external investment.
"We are a bootstrapped company. We have been able to consciously scale the business through revenue generated from the business," he adds.
Interestingly, the startup claims to have attained profitability within its first 6 months of operations and is looking to become more profitable.
How will it do this? By expanding and offering additional services.
"In 2020, we plan to launch our platform in other cities within Nigeria before we move into other regions in Africa later," Odunlade-Akeju says.
It is said that moving into new market areas can transform a business if handled correctly and DriveMe is looking to do just that to assert itself in a crowded market.