At exactly 00:01 on January 1st, 2015, Techpoint went live with its first post. It's been 5 rewarding years; we have grown from being a local media startup to one with a pan-African presence. But our journey has just begun.
Looking back at the 5-year journey, the most astonishing thing I'm grateful for is the team we were able to build. I have had the opportunity of working with a fantastic set of Nigerians and Kenyan. People that are passionate about shaping the narrative of the continent and are selfless about amplifying other people's story while they stay behind the scenes.
We have covered stories from more than 25 states in Nigeria, and from Nigeria to Togo, Benin Republic, to Ghana, Kenya, Ethiopia, Uganda, Tanzania, Rwanda, Egypt, Tunisia among other African countries.
For over 5 years, our goal has remained the same, to take technology and startups mainstream across Africa.
2019 in review
The year 2019 was great for the company. Here are some things we achieved.
Techpoint Build (West Africa edition)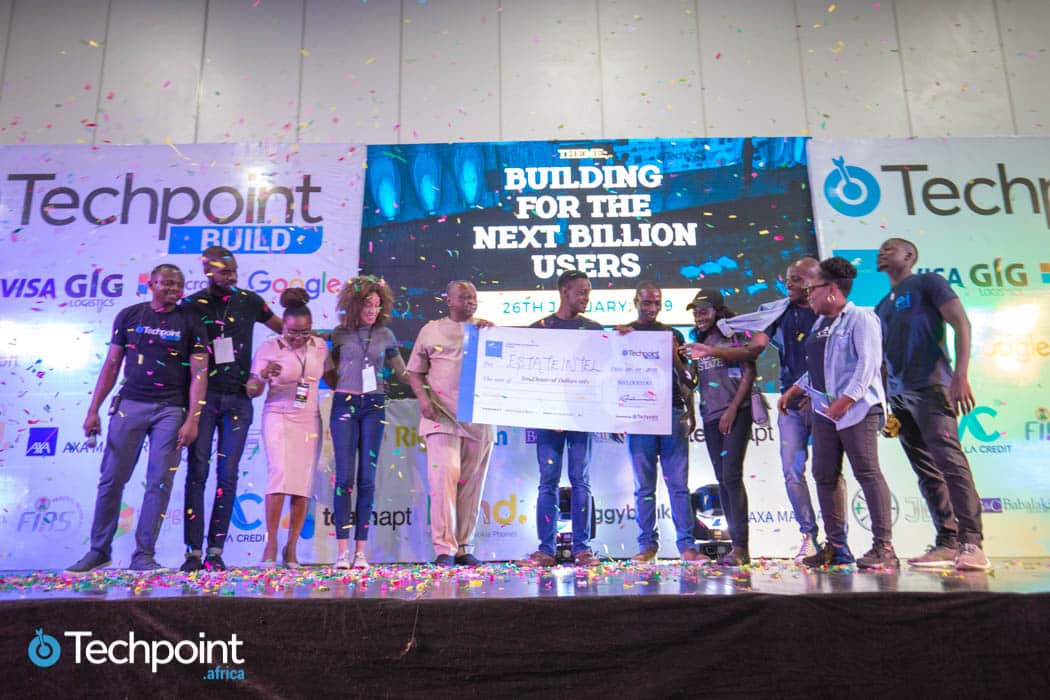 We hosted Techpoint Build in January with Estate Intel emerging as the winner of the Pitch Storm competition. The startup went home with a $10,000 cheque. Twelve startups from 5 African countries participated in the competition.
Moving office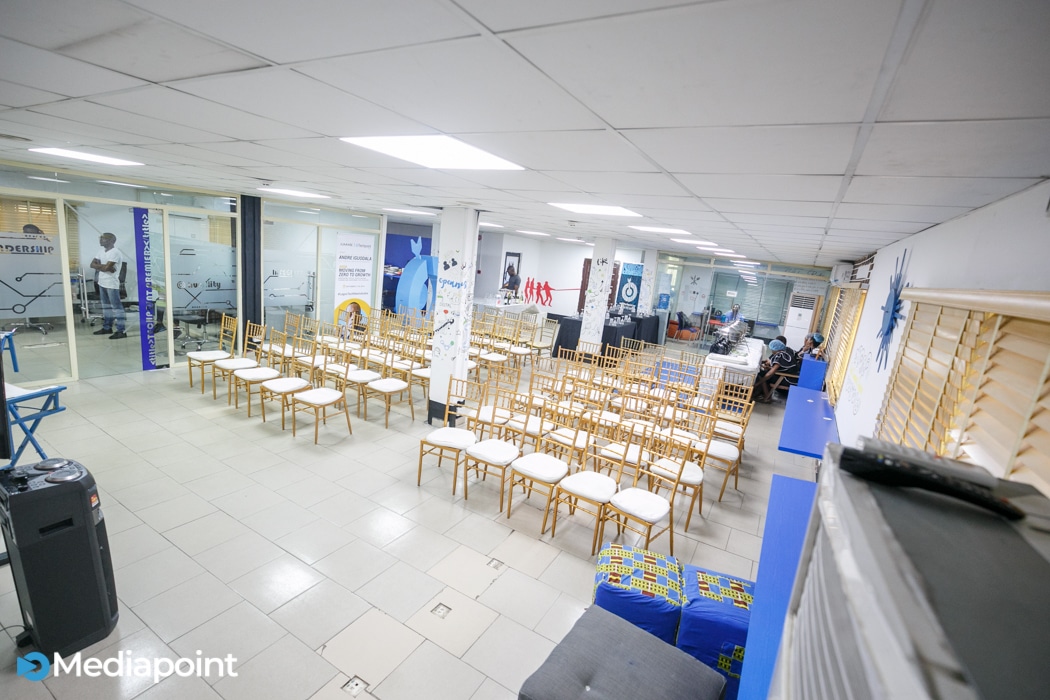 In February, we moved office from Yaba to Anthony Village, Lagos, Nigeria. The new office is spacious, comfortable and more central for the team.
Techpoint Inspired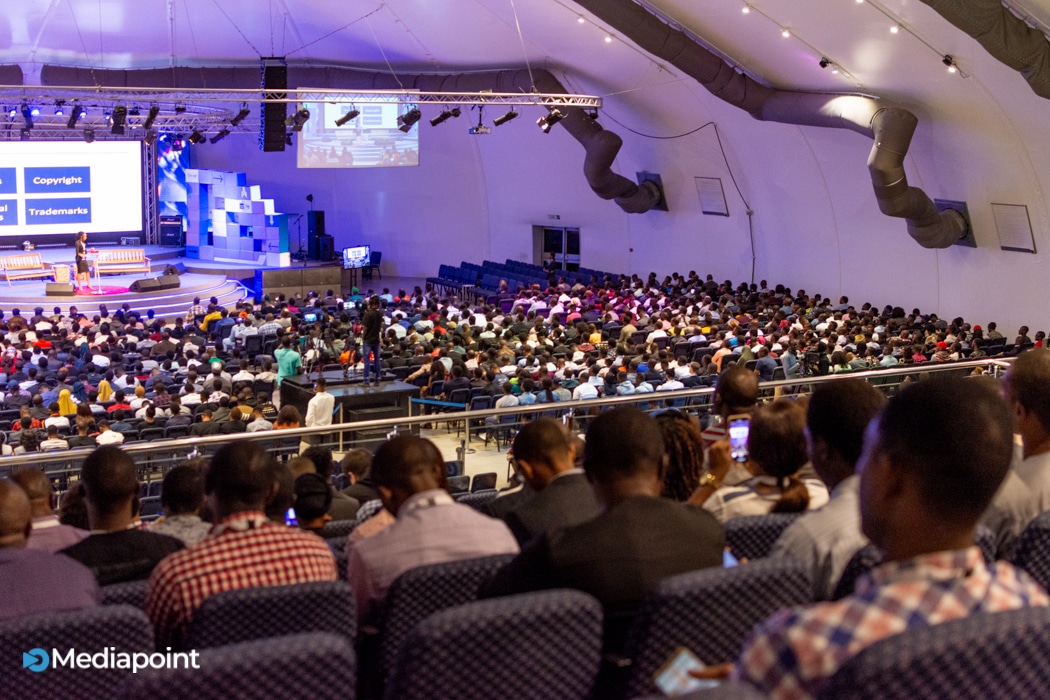 On June 1st, we hosted Techpoint Inspired, the largest technology conference in West Africa. We had exceptional speakers from different parts of the world to speak on education, 5G, renewable energy and other engaging topics.
One of the highlights of the conference was JET Motors introducing the "JET Mover" mini-bus, which is made in Nigeria.
Techpoint Town Hall meetings
Hosting Andre Iguodala
We hosted NBA superstar, Silicon Valley investor and Jumia board member, Andre Iguodala for our first town hall in partnership with Jumia Nigeria. You can read highlights of the town hall here.
Townhall with Jack Dorsey and Twitter Executive team
In November, we hosted Twitter and Square CEO, Jack Dorsey and some Twitter executives to a conversation with some key Nigerian startup ecosystem players.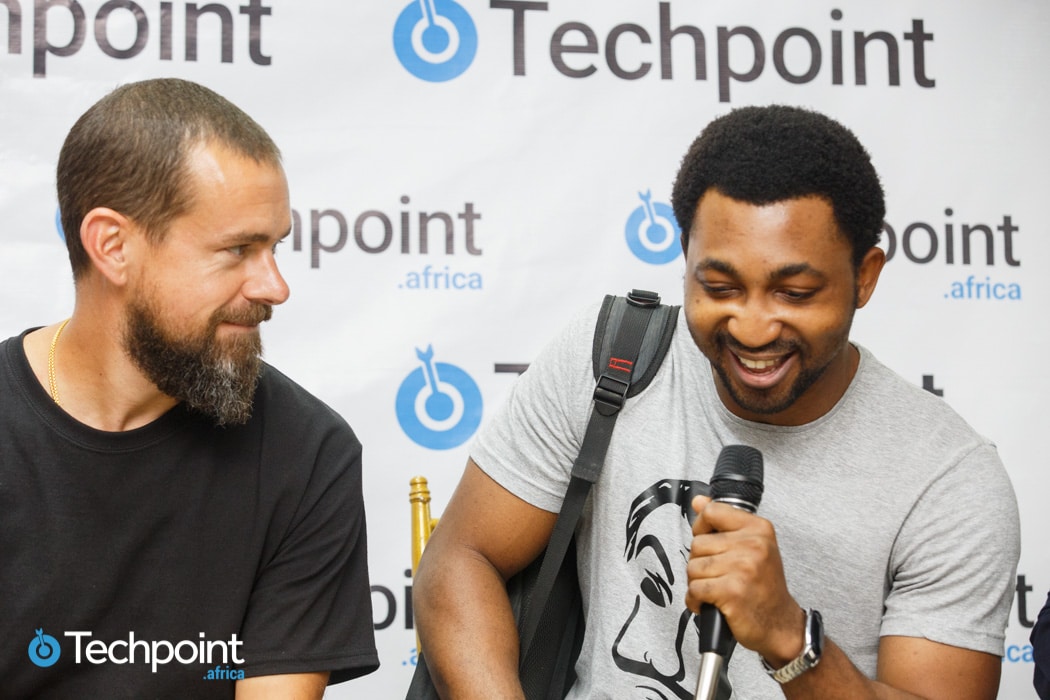 During the discussion, they listened to Dara Tobi, the creator of viral Twitter-based bot, Quoted Replies, pitch his solution. The team was so impressed that they offered him a job at Twitter, on the spot.
Startup School
In December, we launched the Techpoint Startup School and hosted the first cohort with 30 startup founders. It was quite a rewarding experience.
What's next?
Report on a decade of startups in West Africa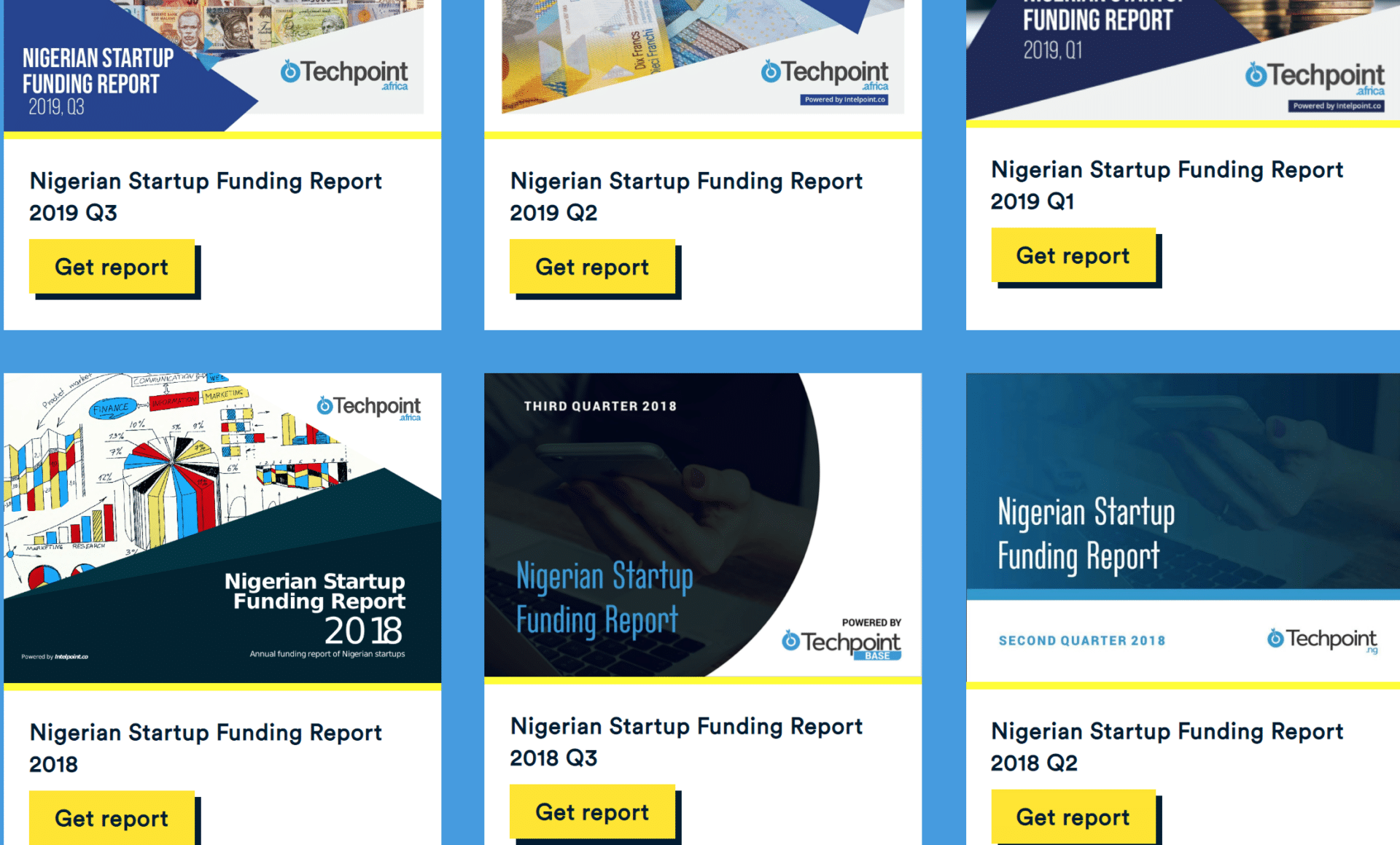 Our Intelligence team is working on a report about high growth startups in West Africa. The report covers the period between 2009 to 2019 and will be published by Q1 of 2020.
Techpoint Awards  (Nigeria Edition)
We will be hosting Techpoint's first awards ceremony in the 5 years since we launched. Nominations are now open to vote for your favourite startups in Nigeria.
Categories include:
Best Nigerian App (Users' choice) - 2015 to 2020
New Startup of the Year - Jan 2019 to Jan 2020
Most Outstanding Startup Driving Financial Inclusion - 2015 to 2020
Most Outstanding Mobility Startup - 2015 to 2020
Most Outstanding Logistics Startup - 2015 to 2020
Most Outstanding Electronic Payments Startup - 2015 to 2020
Most Outstanding Agro-crowdfunding Startup - 2015 to 2020
Big Tech Company Most Supportive of the Startup Ecosystem - 2015 to 2020
Most Active VC - 2015 to 2020
Most Impactful Independent Tech Community - 2015 to 2020
Most Impactful Startup-Corporate Collaboration - 2015 to 2020
The most polled startups in each category will be shortlisted to go through a rigorous selection process involving a panel of independent judges. More details to come later but you can start nominating now.
Techpoint Build West & East Africa
Techpoint Build West Africa is coming up between April 30th to 2nd of May 2020. We will be welcoming investors and various startup ecosystem players from around the world.
On behalf of my team, I would like to appreciate you for all your comments on our articles, reports and event tickets purchased, event sponsorship and every other way you've supported us. We are here because of you.
Cheers to an awesome 2020!
PS: We made a list of the most memorable moments in 2019. You should check it out.