Ubuy Nigeria, a local service marketplace that connects local professionals to customers in need of their services across Nigeria has announced the launch of its upgraded website and first Mobile App available for android.
After a successful beta version with over 4,000 users both customers and pros, the site's upgraded versions and mobile app offers a better user experience making connecting with pros or customers more easier and faster.
Since launching in June 2019, Ubuy Nigeria has been focused on making easy the process of finding local professionals across Nigeria, enabling local professionals to grow their business at speed and scale and ensuring safety for both pros and customers. For now, the usage of the platform is still absolutely free – no hidden fees or charges.
According to the Chief Executive Officer, Jeremiah Ajilore Ubuy Nigeria was founded to limit the struggle associated with unemployment in the country and to help Nigerians especially the youths earn a good living, even while they are not gainfully employed and also help Nigerians get their daily tasks done without having stress and difficulty getting the right hands or falling victims of fraud.
Ubuy Nigeria has gained some international and local recognition so far and has been sponsored by;
- Amazon Web Services
- GEIL
- 3As Nobles
- 234 Homes
- Red Dish Chronicles
One unique feature of the platform is its user-friendly interface and its focus on the quality and vetting of its pros and customers. In order to ensure the safety of its customers and pros, Ubuy Nigeria has a strict verification process. There is a 99% insurance that users can not be taken advantage of by the other party.
The mobile app is readily available on the playstore and can be used by only customers. With the Mobile app, customers can; search for local professionals within their vicinity, post their tasks/projects, view portfolios of potential pros they want to hire and document their transaction details for future references.
On the website, pros and customers can set up their accounts, customers can post their task and pros can bid for tasks/projects. Once a job is completed customers get to rate the performance of the pros. Ratings help to improve pros status and move them up the bar. This gives the pros more visibility and builds trust for the pro.
The U Reward
The U Reward is a system that allows Ubuy Nigeria to award their users. Customers and pros get to earn U Points when they sign up on the platform, refer friends, hire a Ubuy pro and complete a task. The U point can then be traded for different gift items like; Movie tickets, Meal tickets, Store coupons, Gift cards, Data subscriptions, etc. With 1000 U points, users stand a chance to win a 100,000 naira cash price.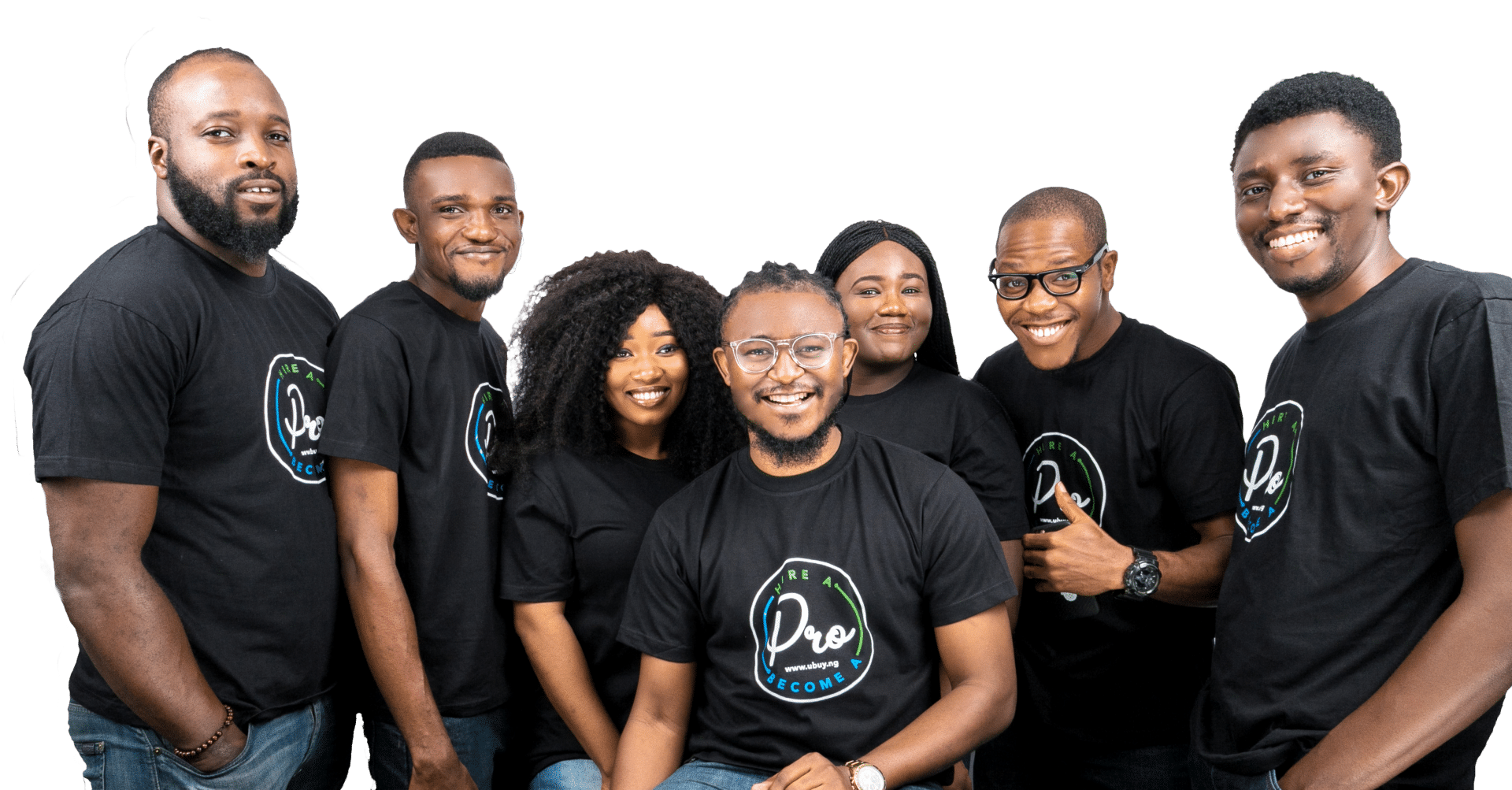 About Ubuy Nigeria
Ubuy Nigeria, headquartered in Abuja was created to solve one major problem in Nigeria: the unemployment rate in the country. Local professionals need customers to grow their business and customers need local professionals for their everyday tasks and projects. So, Ubuy Nigeria was developed to bridge the gap between these parties and connect customers and professionals across Nigeria. Ubuy Nigeria is set to help thousands of skilled individuals in Nigeria grow their businesses and millions of Nigerians get their tasks done without stressing.
To connect with plumbers, stylists, legal professionals, web designers, writers, makeup artists, tutors, etc anywhere in Nigeria, visit here and get started.