Damilola Teidi started her career as a software developer over nine years ago and has since gone on to work with tech startups in various capacities, including serving as the CEO of GoMyWay, the now-defunct ride-sharing startup. She currently leads and manages all entrepreneur and start-up related programs at Co-creation Hub as the director of startup support.
On this week's How I Work, we speak with Damilola to find out how she works and stays productive.
---
Current role: Director, Startup support at Co-creation Hub
Location: Lagos, Nigeria.
Current computer: Macbook Pro
Current mobile device: Samsung S10
Describe how you work in one word: Passionately
Tell us briefly how you started out and how you got where you are today
I stumbled on the course "Information Technology" on the week of resumption at the university I went to for my bachelor's degree. Prior to this, I had no intention of being in technology and wanted to become a medical doctor and/or musician.
One thing led to another and I was in university studying a course I was not exactly prepared for. In that year, I had to learn quickly and deeply understand the basics of the course. In the process, I fell in love with it and my interest in technology kicked off from there.
After university, I worked with Socketworks as a software developer during my service year and got retained. I did mainly PHP at the time. After two years, I went on to study strategy and innovation management at the University of Southampton and took on two jobs related to my course as I wanted to gain experience, in addition to getting a masters degree (one of the best decisions I made).
I got a job with CcHUB immediately after my masters and after six months, got an offer to launch GoMyWay as its CEO which I accepted. I did that for two years and then worked for a very short period at Paystack before rejoining CcHUB.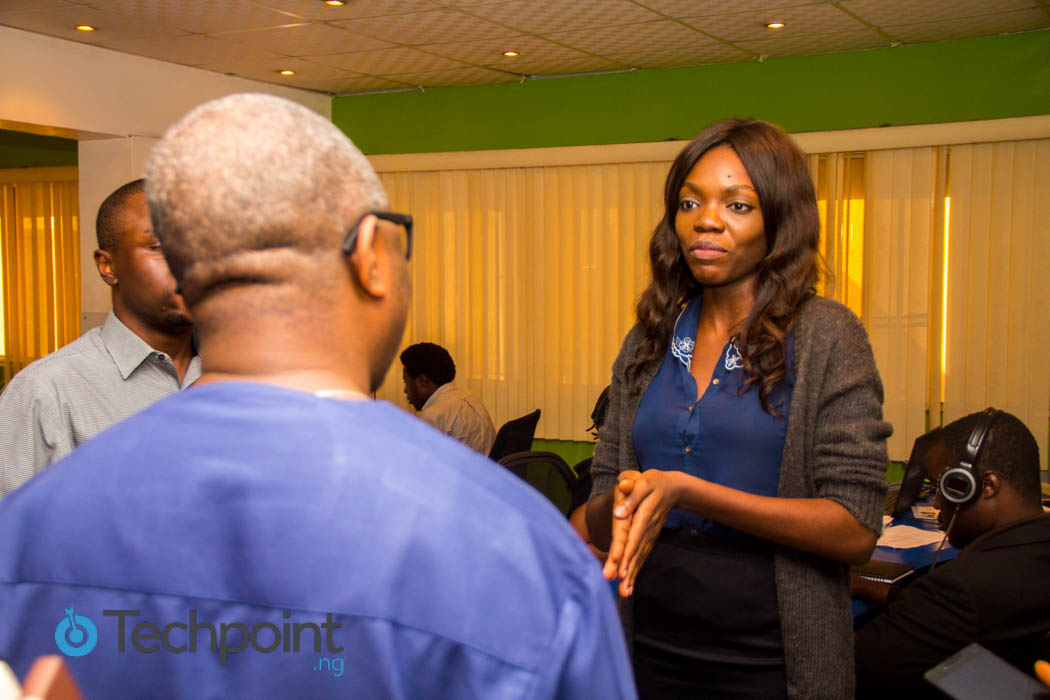 Walk us through a typical workday
If I am having a busy week, I try to get up around 4 a.m. to catch up on emails/work and then sleep around 6:30 a.m. to be up again around 8 a.m., so I can make it to work for 9 a.m. If it's not that type of week, I sleep throughout the night and get to the office by 9 a.m.
If it's Monday, I have a meeting with my team to kickstart the week and if it's not, I go straight into the busy day ahead of me. A typical day is mixed with meetings, planning for a project/programme, checking up on our portfolio startups, discussing programme updates with team members and/or responding to emails.
What apps, gadgets, or tools can't you do without?
Laptop, mobile phone, Google Drive, Gmail, Google tasks, Google Maps, Google Slides/Docs/Sheets, and Twitter.
What's your favourite shortcut or hack?
Ctrl+C/V and using Google slides to prepare presentations.
What task do you dislike but still do?
Sending emails. I get a ton of emails with different commitment levels so going through my emails and responding to them is a lot of work but it has to be done.
How do you keep track of what you have to do?
I use Google Tasks. It's the only thing that has worked for me. I like to think it's because I always have my Gmail open throughout the day and Google Tasks is right there. It's true what they say about meeting your users where they are.

How do you recharge or take a break?
I go home, get something to eat and drink, and settle in to watch a movie or series.
Besides work, what do you spend time doing? What do you enjoy?
I enjoy watching movies, checking out new restaurants with my husband, and hanging out with friends.
What are you currently reading, watching, or listening to? What do you recommend?
I'm currently watching the docuseries Explained on Netflix.
What's the best advice you've ever received?
Someone used to say this quite a lot while I was growing up, "The heights that great ones achieved were not attained by sudden flight but whilst others slept they kept on toiling and toiling."
What's a problem you're still trying to solve?
In my personal life, it will be how to charge my devices in a way that does not require power (electricity).
Who would you like to see answer these questions?
Can I list a few people? Desiree Craig, Emmanuel Quartey and Khadijah Abu
---
If you would like to sponsor the How I Work series, send an email to [email protected] or call +2348186016629.