Epic Hour is a monthly interactive activity, in partnership with community members of its recently launched Hub One.
Hub One was created in February 2019 as a tech-themed co-working space. Its physical spaces, network, and resources allow for partnerships, collaborations, and possible investments. It is a professional office space with unlimited internet, constant power supply, free coffee and a community of like minds.
Suggested Read; FCMB Launches Hub One
This monthly interactive activity happens every last Friday of the month between 5 pm & 6 pm at Hub One.
Themes for this event vary in line with quarterly and monthly strategic objectives. It is believed that this program will not only validate one of the bank's key aim of setting up Hub One as a  capacity development platform for Tech Start-ups but also drive brand advocacy for the FCMB/Hub One brand.
The Hub One Epic Hour is centered around FCMB's work and activities in the tech space, whilst helping to facilitate the transmission of the Brand's core values of; Execution, Professionalism, Innovation and Customer Focus to every tech business it comes in contact with.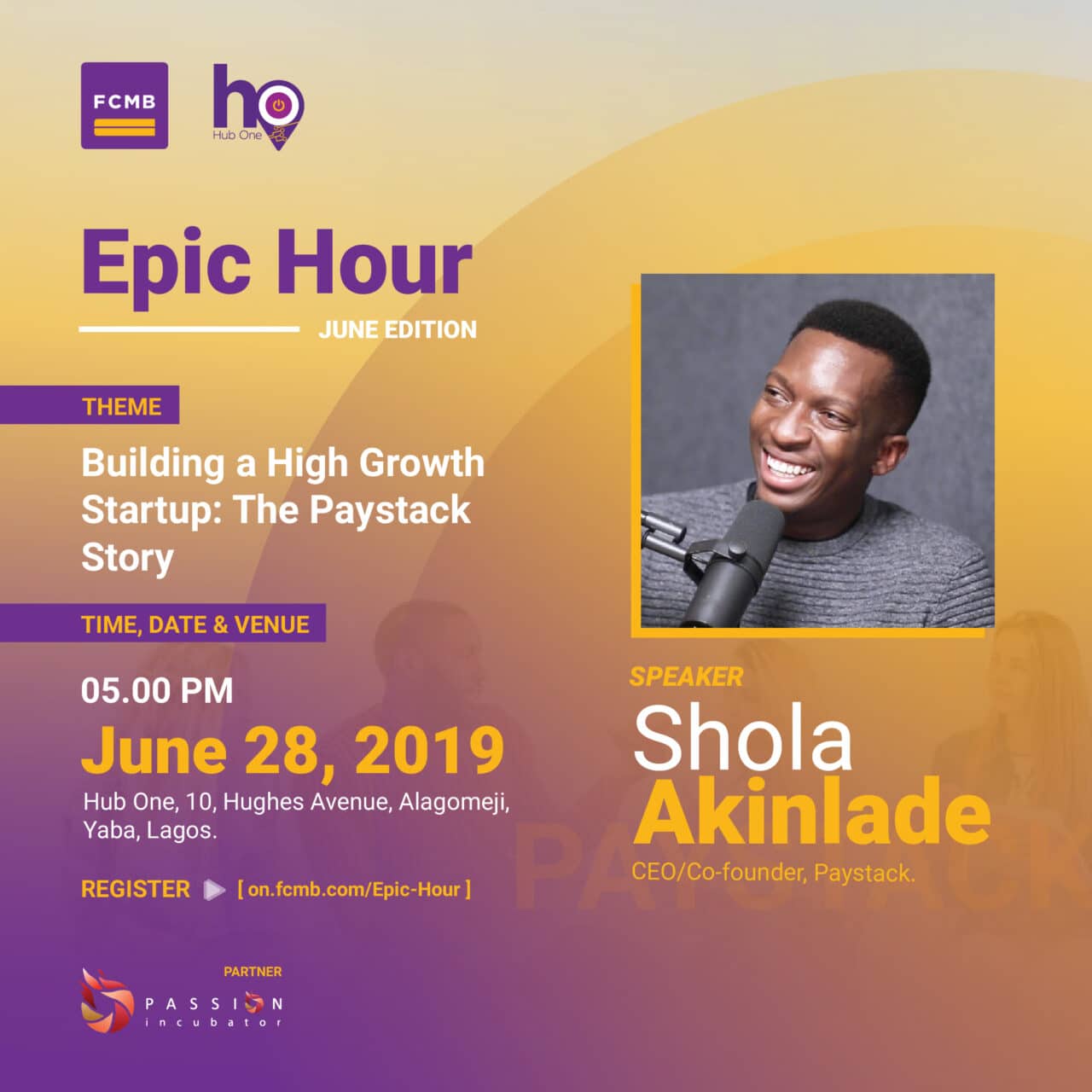 Details of Epic Hour for the month of June is seen below;
Date: 28 June 2019
Time:  5pm
Venue: Hub One. 10 Hughes Avenue, Alagomeji  Yaba.
Guest Speaker: Shola Akinlade, Co-Founder/CEO, Paystack.
Theme: Building a High Growth Start-up (The Paystack story)