Many small businesses make the mistake of thinking of themselves as just a business and not a brand.
They are not aware that branding their business helps to easily gain trust with customers and generate more revenue. They believe that branding is only for big companies and this affects how they market their products/services which in turn affects business growth.
If you run one of such businesses, then you should definitely attend the upcoming edition of our in-depth SME Clinic themed Branding and marketing for small businesses.
On Saturday, March 30, 2019, we hosted our first in-depth SME Clinic session on The right way to take your business online.
At the training session, over 50 small business owners from Lagos and Ogun states gathered to learn the intricacies of taking their businesses away from the usual traditional methods and positioning themselves to leverage the power of the Internet to grow their ventures.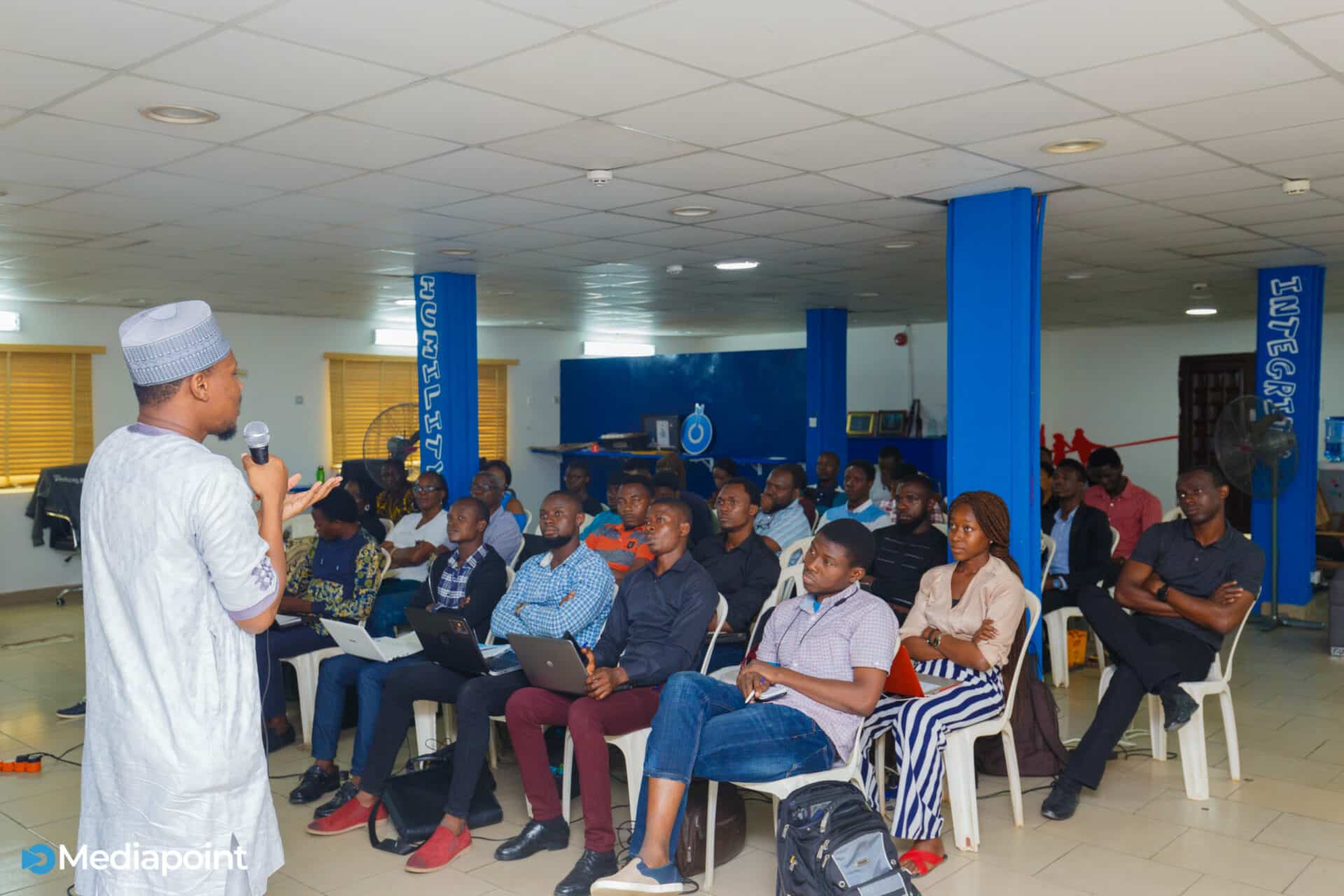 At the session, they got hands-on training on how to create Google My Business pages, social media pages, business websites, customised email addresses, as well as online tools that will help their day-to-day business activities.
Following up on our commitment to empower 20,000 small business owners through SME by Techpoint, the second edition will come on Saturday, July 13, 2019. We will have branding and marketing strategists come around to train small businesses on the best practices that will guarantee business growth.
Are you a small business owner? Do you want to learn how to brand your business, gain new customers and generate leads online? Attend the upcoming SME Clinic training session to learn how to go about these and more.
The training will offer practical and hands-on lessons on;
Branding your business.
Proven strategies that you can use to build your brand on a limited budget.
Small business digital marketing (with a streamlined focus on social media marketing).
Including tons of branding and marketing tips that will help grow your business.
At the end of the session, you will receive a certificate of participation. You will also be connected with business service providers and institutions that will guide you through business best practices at affordable cost.
Take advantage of this opportunity to position your business for growth, register now to book yourself a seat. Tickets cost ₦5,000 each.
Details
Date: Saturday, July 13, 2019
Venue: 8, Adebayo Mokuolu Street, Beside Hotel Newcastle, Anthony Village, Lagos.
Time: 10 AM to 4 PM
How to register
Register and pay here using your debit card.
Sponsorship
Opportunities are open for sponsorship by corporate and startup companies across Africa. For sponsorship details, send an email to [email protected].