The University of Lagos Engineering Society (ULES) has announced its acceptance of applications for the 2019 edition of the Professor Ayodele Awojobi Design Competition (PAADC).
The Professor Ayodele Awojobi Design Competition (PAADC) is an annual national undergraduate event that began in 2017. It actively encourages undergraduate students all over the nation to use technology in solving real problems in Nigeria. It has had two successful editions, with applications received from over 30 tertiary institutions in the country.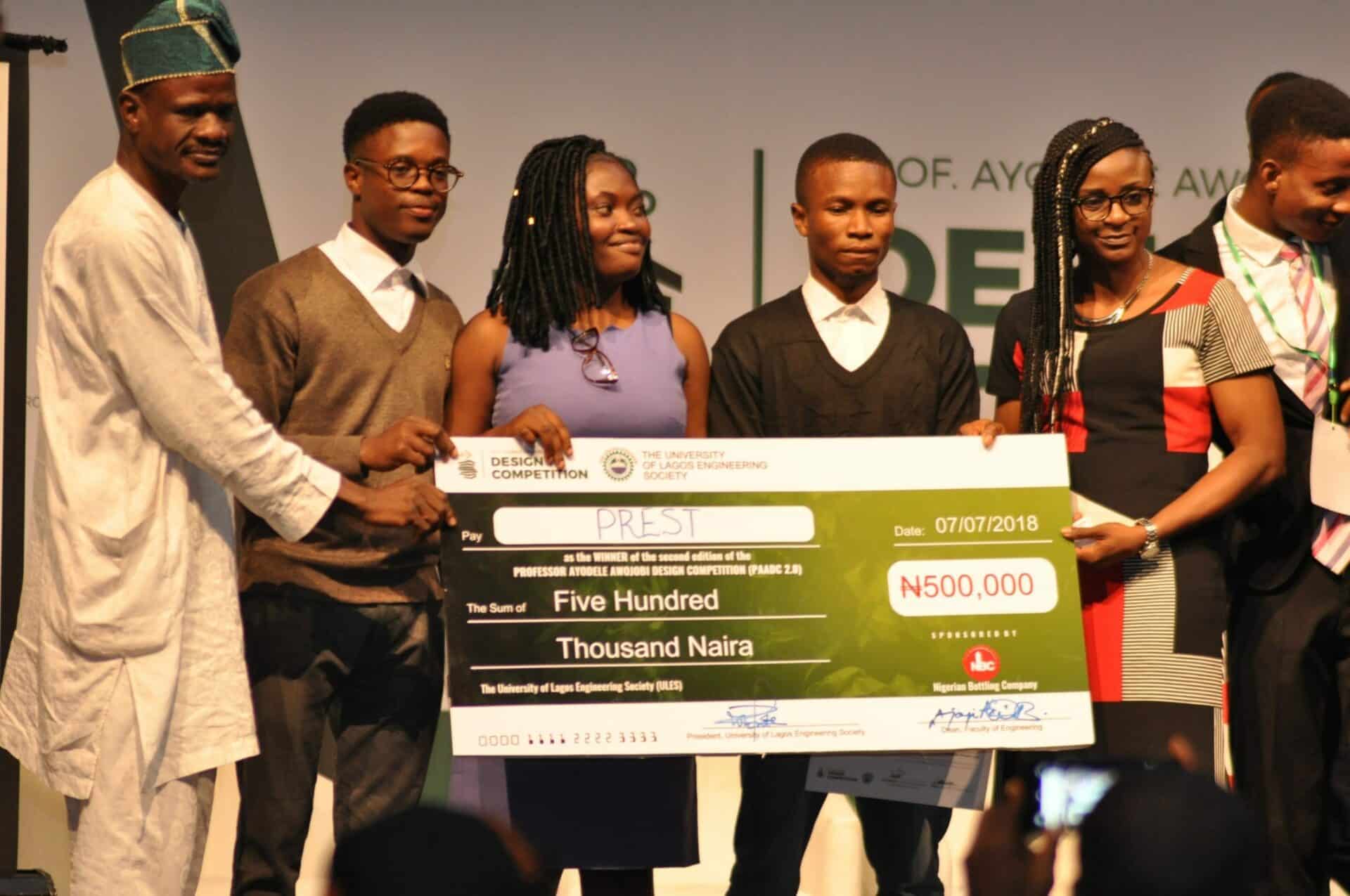 If you are an aspiring undergraduate entrepreneur, you probably would have heard about the Professor Ayodele Awojobi Design Competition.
Requirements
Your team should comprise undergraduate students at a recognized tertiary institution in the country for the current academic year, and enrolled in school at the time of application.
Your team should be made up of 3-5 participants.
Cash prize winners from PAADC 1.0 AND 2.0 are not eligible to participate.
Shortlisted teams will move on to submit a well-written document and a video of their project/idea/concept via the online registration platform and a team of industry experts will select five finalists.
The five (5) best ideas from the challenge will have to pitch their business concepts to a room of successful entrepreneurs, business leaders, judges, investors, and media, after which the winners of the event will be announced. Finalists will also get the required support to bring their ideas to life and the top three will get additional cash support of ₦1 million, ₦800,000 and ₦700,000 respectively.
Deadline for application is on Friday, 8th of March, 2019. If you have an idea that will greatly improve the lives of Nigerians, hurry up and apply, stand a chance to be among the lucky winners. To apply, visit here
To learn more, please visit here for more information.