Data Science Nigeria (DSN), a frontline Artificial Intelligence (AI) capacity building non-profit committed to driving solution-oriented application of Artificial Intelligence in Nigeria has released its 2019 programme of activities as part of its second year of operation. The detailed schedule of activities hinges on accelerating the building of a world-class Artificial Intelligence knowledge, research and innovation ecosystem that delivers transformational research, business use applications, AI-first start-ups, employability, and social good use cases.
The 2019 programme of activities is built around DSN's newly unveiled AI+ philosophy, which is aimed at driving inclusiveness, fairness and accountable learning that catalyzes community spirit, ethical values, quality, and excellence. DSN seeks to position Nigeria as one of the top 10 AI talent/knowledge destinations worldwide in the next ten years with a significant positive impact on Nigeria's Gross Domestic Product (GDP).
Full details of the 2019 programme are here 
The 2019 AI+ programme is focused on membership-based capacity building, particularly in the secondary schools, higher institutions, research institutes, and business level users, with segmented programmes targeted at students in secondary schools, higher institutions, core Ph.D./postdoc AI researchers, AI professionals in industries, Business executives and enthusiasts. This will be formally kicked off via a 3-in-1 event with the US-based Artificial Intelligence inventor, Dr. Stephen Odaibo, ithe founder, CEO, and Chief Software Architect of RETINA-AI, USA, a company using Artificial Intelligence to improve healthcare. Dr.Odaibo combines his expertise as a medical doctor and AI engineering, and he is the only Ophthalmologist in the world with advanced degrees in both Mathematics and Computer Science. He will be speaking at three events on Friday, 18 January 2019: Artificial Intelligence & Multidisciplinary Research (with MSc/PhD researchers & enthusiasts) at the University of Lagos, the Unveiling of the AI+ Club for secondary schools at the International School at the University of Lagos, and at a special knowledge session at the 1st AI Professional Meet-Up hosted by Terragon Group in Victoria Island, Lagos.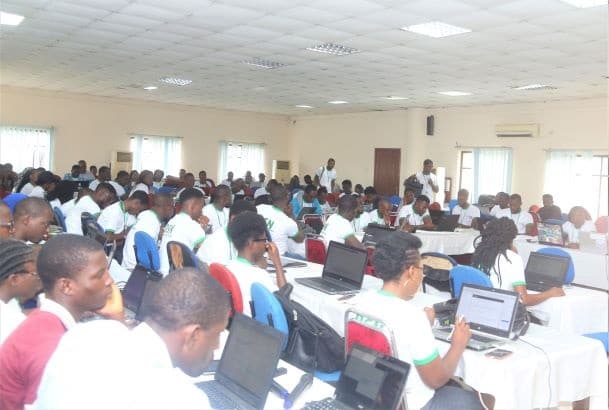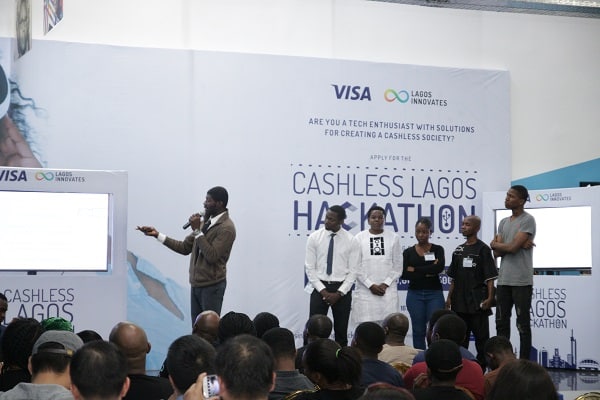 Data Science Nigeria has distinguished itself with its first-of-its-kind initiatives including the 1st Intercampus Machine Learning competition that involved over 10,000 students from 95 universities and polytechnics, dedicated Artificial Intelligence Community Hub, AI Summer Schools for Kids, AI Masterclass sessions for top business executives in Nigeria,  , industry-oriented hackathons, Learning-based Kaggle competitions, a Mentorship programme, development of Nigeria-centric Machine Learning/Deep learning curriculum/online learning platform, AI+ Clubs in secondary schools, and its highly successful all-expenses-paid Artificial Intelligence Bootcamp.  Data Science Nigeria's recently published e-book, on Artificial Intelligence for Starters, has seen over 200,000 downloads, while its industry engagement has supported the provision of jobs and internships for over fifty young Nigerians in 2018. DSN's key achievements of 2018 are listed here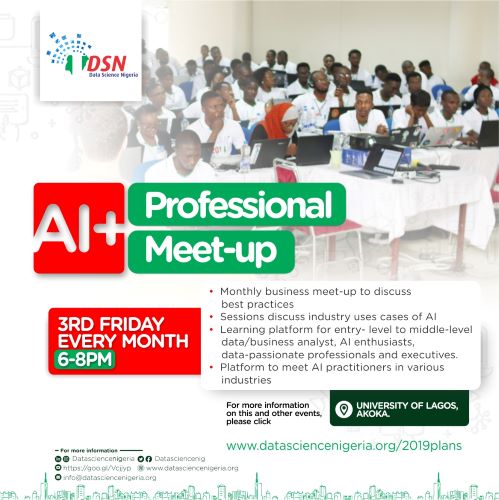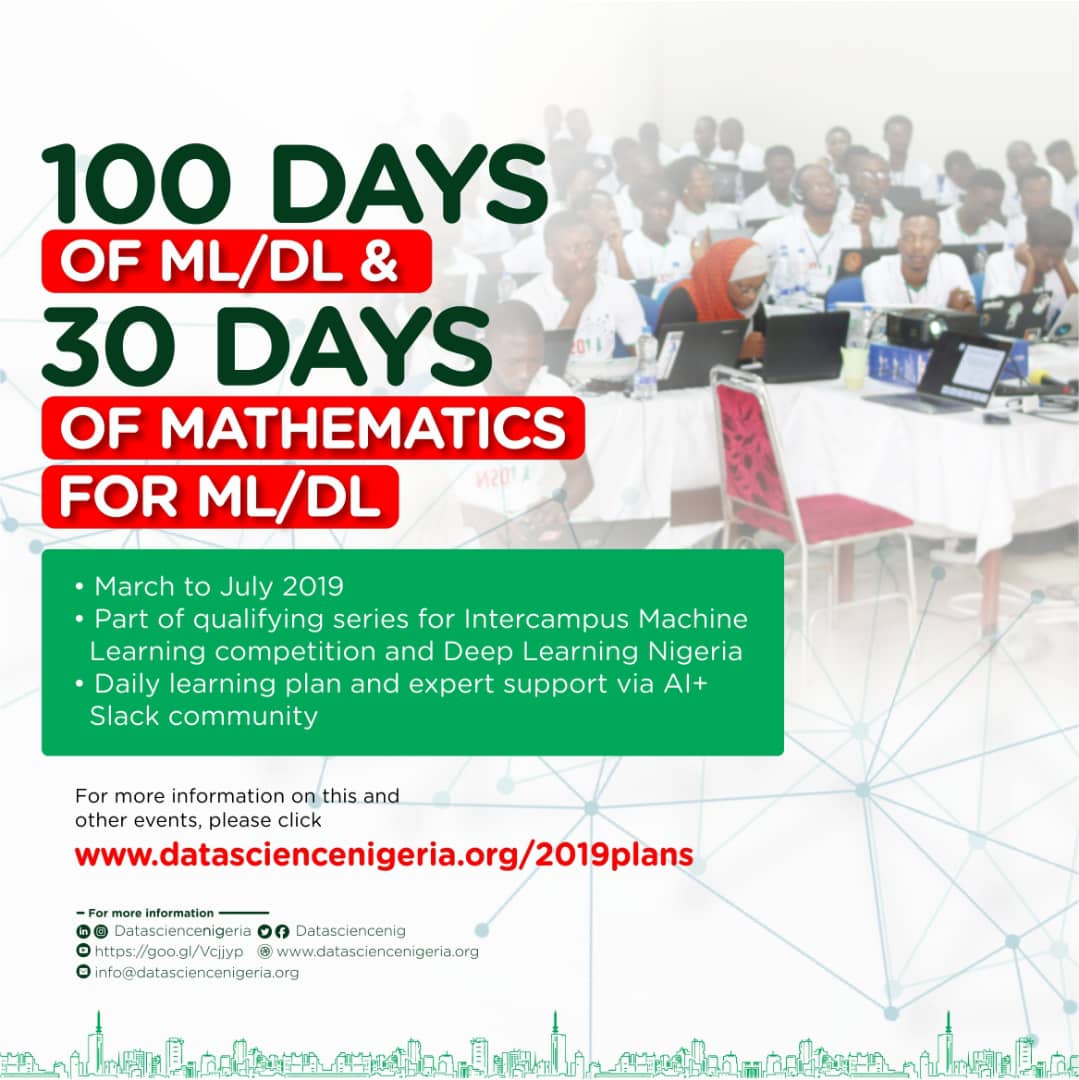 Data Science Nigeria is the vision of Bayo Adekanmbi, Chief Transformation Officer, MTN, a hands-on data scientist and a doctoral researcher who uses data science algorithms to understand low-income customers. DSN has organized free boot camps, industry summits, online free courses and provides internship/direct job placements for the Nigerian data science community. It has also built a worldwide network of data science mentors through its #MentorAfricanDataScientists programme, allowing Nigerian students to be mentored by international data scientists. In its two years of operation, DSN has incubated four data science concepts, which are being tested for real-world applications.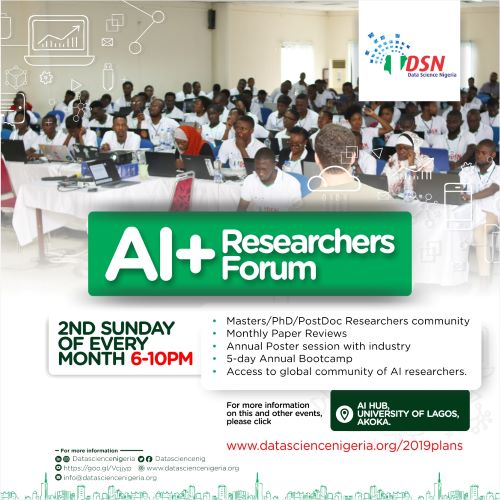 Membership to the Data Science Nigeria AI+ Community is opened and accessible here