Team Empower has emerged the winning team of the Hult Prize On-campus Competition in Obafemi Awolowo University along with runner-ups Team Vanguard and Team Luminous.
Among a total of 122 registered teams, 93 teams participated in pitch deck submissions and 47 teams were eventually shortlisted to pitch their business ideas aimed at solving youth unemployment to a panel of 15 RockStar judges. The competition was stiff and exciting with students pitching all sort of interesting ideas. Team Empower eventually emerged the overall winner of the competition along with Team Vanguard and Team Luminous. The competition held on December 15 at Obafemi Awolowo University.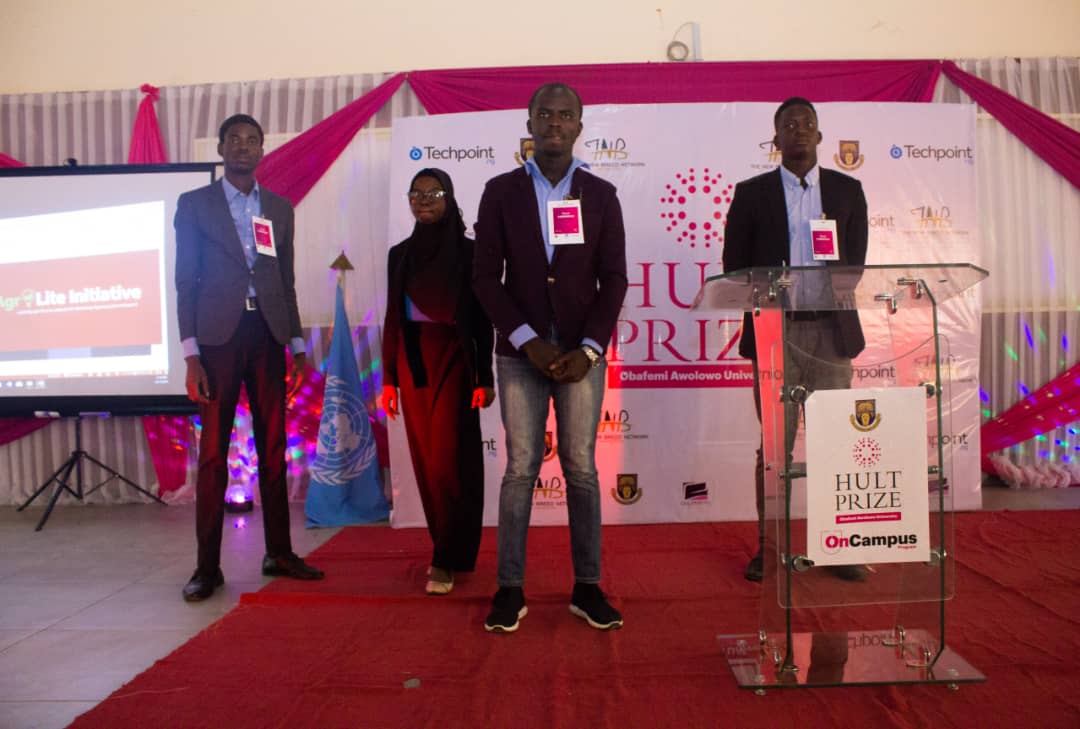 Team Empower's startup, Empower Health - aims to be the largest cloud storage of medical information in Africa by providing a platform for accessibility of health records across medical institutions in developed and underdeveloped communities, creating over 10,000 jobs for youths in Nigeria by 2024 in the process. The team includes Ibrahim Gbadegesin, Oluwapelumi Olaoye, Oluwatosin Adebayo and Samuel Adebayo.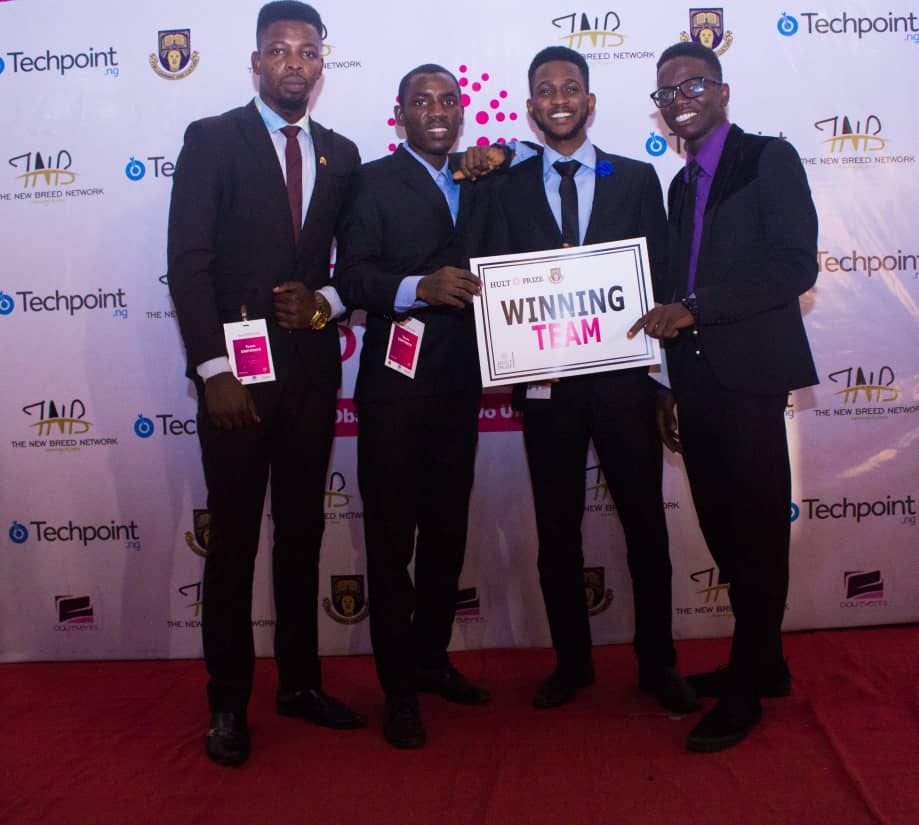 Team Vanguard with their startup, Vanguard Ag. – aims to be the largest producer and distributor of vegetable and mushroom in Africa by incorporating new innovative technology to ease quick distribution and proper storage, therefore, bridging the gap in the value chain from the point of production till it gets to the final consumer.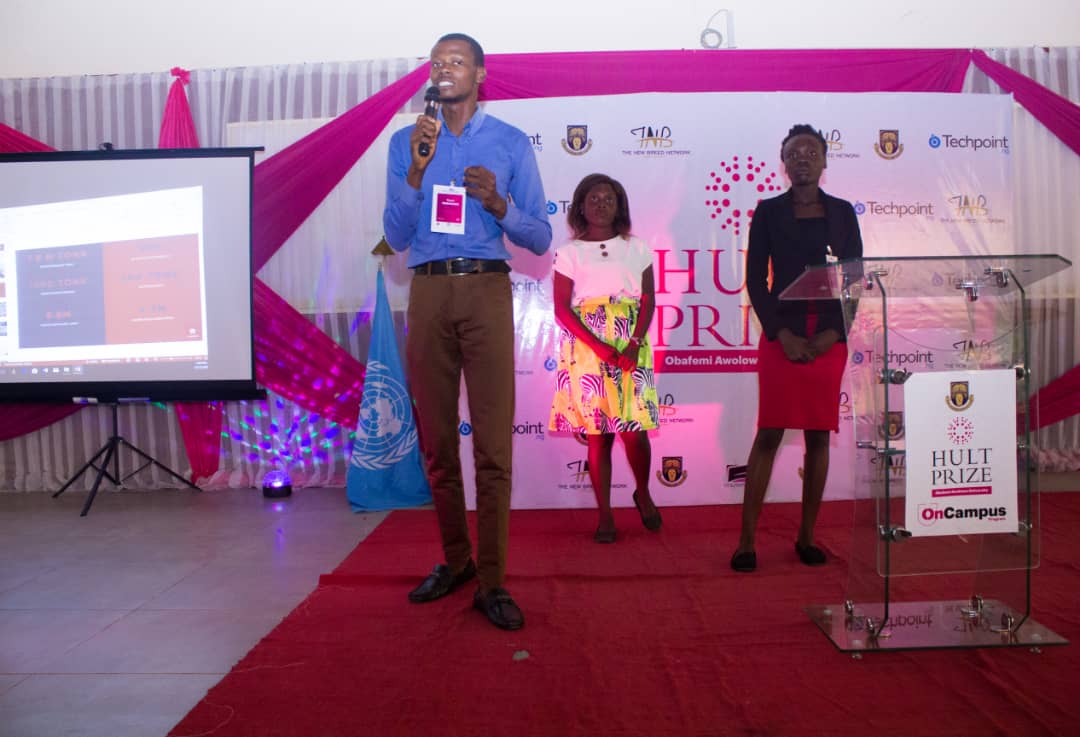 The winning teams will go on to represent Obafemi Awolowo University at the regional finals(semi-finals) of the competition to get into the Hult Prize Accelerator and to get a chance to win the grand prize of $1,000,000 at the United Nations.
About the Hult Prize Foundation:
The Hult Prize is a start-up accelerator for social entrepreneurship, which brings together the brightest college and university students from around the globe to solve the world's most pressing challenges in partnership with the United Nations, the Clinton Global Initiative and the Hult International Business School. The annual initiative is the world's largest student competition and crowd-sourcing platform with a grand prize of $1,000,000 awarded to the winning team at the United Nations by President Bill Clinton. Teams compete through different stages by pitching their business ideas solving the United Nation's challenge for each year- the challenge for this year is "Youth Unemployment".  To know more about Hult Prize, kindly visit www.hultprize.org.
Press Contacts
+2348185592630/[email protected]