Whogohost officially unveiled their latest product – WordPress Hosting - to the WordPress community in Lagos on the 13th of November.
The CEO of Whogohost, Toba Obaniyi not only introduced their WordPress hosting service to the Lagos WordPress community but also demonstrated it's speed to the amazement of everyone present.
Toba Obaniyi explained to the community that Whogohost is introducing WordPress hosting to give their customers more power in terms of speed.  The focus of Whogohost's WordPress hosting is performance.
Whogohost's WordPress hosting is powered by NGINX  and their packages are run on SSD drives. The framework their customers will be using is one that they are familiar with which is Cpanel.
The packages also come preinstalled with WordPress, pre-configured WordPress plugins, SEO, Caching as well as security features to default WordPress sites.
Furthermore, it is powered by enterprise-grade AWS infrastructure and is very affordable at only N1500/month.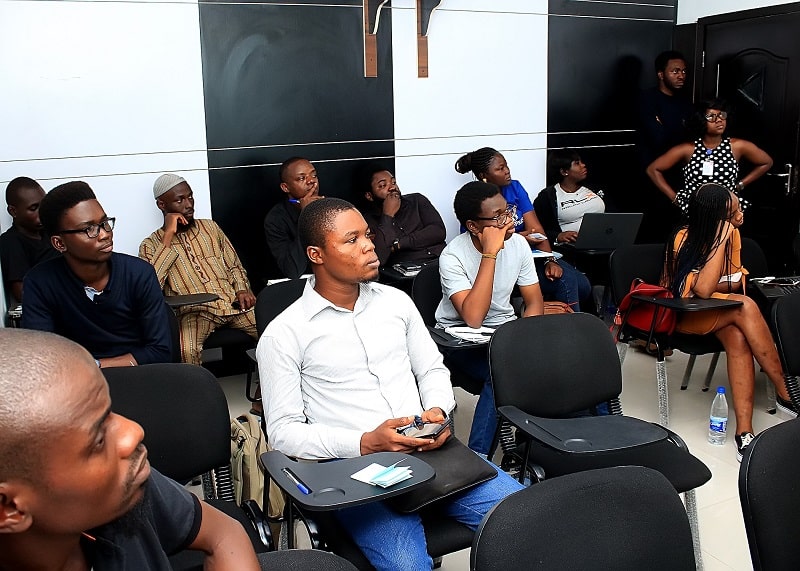 Toba Obaniyi further announced that Whogohost would be giving out 30% discount on their WordPress hosting service from the 16th to the 22nd of November.
To take advantage of this sweet deal, visit and place your orders before the offer expires.
What to know more about the features? Learn more here.
About the Lagos WordPress community meetup
The Lagos WordPress community meetup held at Whogohost Limited located at Plot 3A, Olumuyiwa Street, Off Babington Ashaye Crescent, Omole Phase 1, Lagos.
It was hosted by Elias Idowu who discussed key terms related to WordPress hosting such as Cache, REST API, headless WordPress and more.
He explained the differences between Shared hosting, Virtual private server as well as Managed WordPress hosting. Elias stated that while Shared hosting is cheap, you have to share resources on the server with other websites hosted on the same server. You also have no control over the kind of hardware or operating system your website would be hosted on. However, with a Virtual private server, you do not have to share resources with other websites and you have total control over the kind of OS you would like to use and more.
Elias went further to talk about Managed WordPress hosting. He called it the Uber for hosting- it is scalable, handles speed, security, backups, staging and more. He also stated that it is a very competitive type of hosting because you get what you pay for.
People who can use this service include – SMBs, agencies, organizations and more. He also shared some of the benefits of using Managed WordPress hosting.
Some of the Benefits include –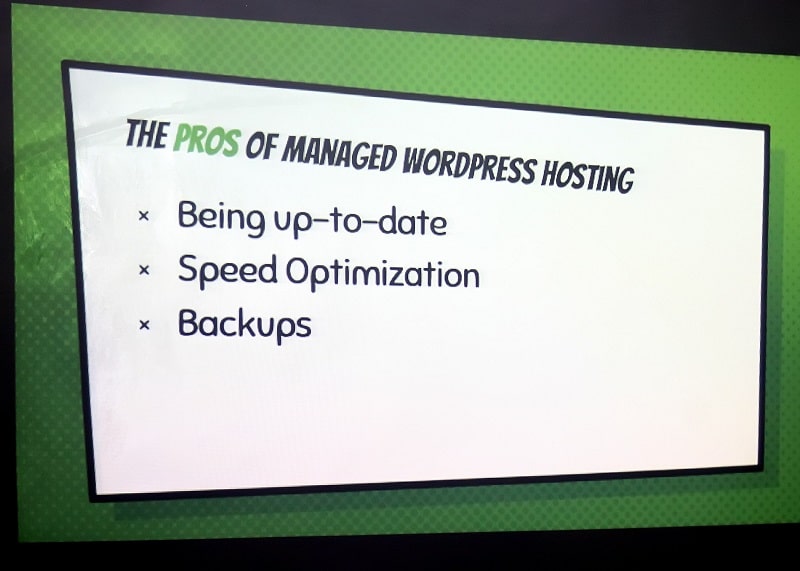 ●     Speed optimization – It is created for speed. Visitors hate slow loading sites and one can lose traffic because of this.  53% of people who visit a website or mobile app leave if it takes more than 3 seconds to load.
●     Automatic Backups – You can do an automatic backup of your website. This way, you do not have to deal with starting from scratch should anything happen to your website.
●     Security – You get automatic plugin updates. This keeps your website secure from hackers who are constantly looking for loopholes in a website.
He rounded up the session by asking and answering questions. It was indeed a swell session. To crown the event, Whogohost offered their training room space to the WordPress community for their future meetups should they need it.
WordPress hosting is pricey but lucky for you, you can get the same amount of speed for way less with Whogohost. Don't forget to go to  and take advantage of the 30% discount off WordPress hosting.