DevFests are community-led, developer events hosted by GDG (Google Developers Community Groups)  chapters around the globe focused on community building and learning about Google's technologies. Each DevFest is inspired by and uniquely tailored to the needs of the developer community and region that hosts it.
While no two DevFests will be exactly alike, each at its core is powered by a shared belief that when developers come together to exchange ideas, amazing things can happen.
Some of the upcoming community-led DevFest events are;
GDG Niamey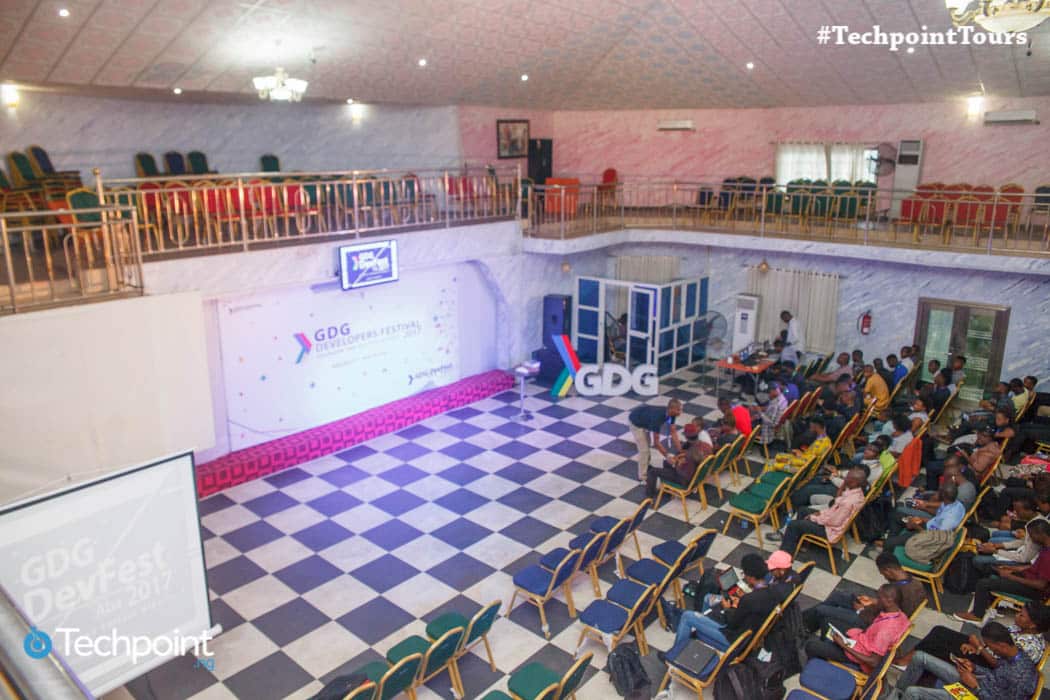 Le DevFest est un evènement de Google qui met beaucoup l'accent sur le codage des Applications Web & Mobile avec des ateliers pratiques et un hackaton. Le thème de cette année est :"Construire pour le bien-être numérique" If you are in Niger, register here
Date: Wednesday October 17, 2018
Venue: Ecole Supérieure des Télécommunications de Niamey (E.S.T Niamey)
GDG Mbarara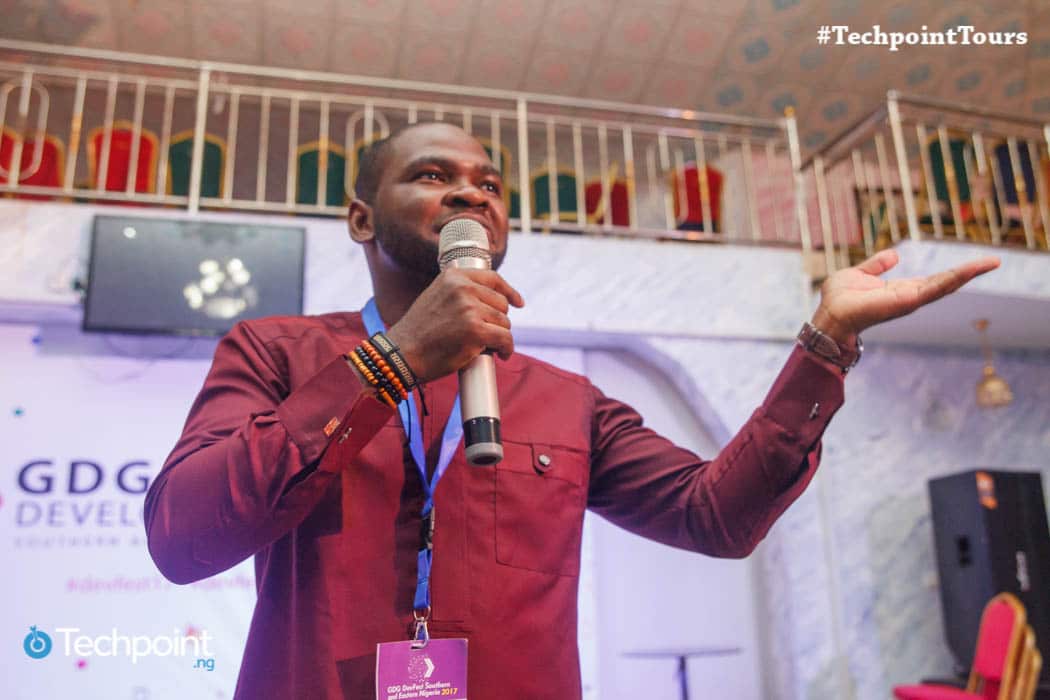 This devfest is one of a kind, We shall run two tracks of newbies and intermediate and experts developers. The event will be full of code sessions in Flutter, Fire-base, Machine Learning, tensor-flow and many more technologies.
Date: Saturday, October 20, 2018
Venue: Oxford Royale Inn, Uganda, East Africa
GDG Buea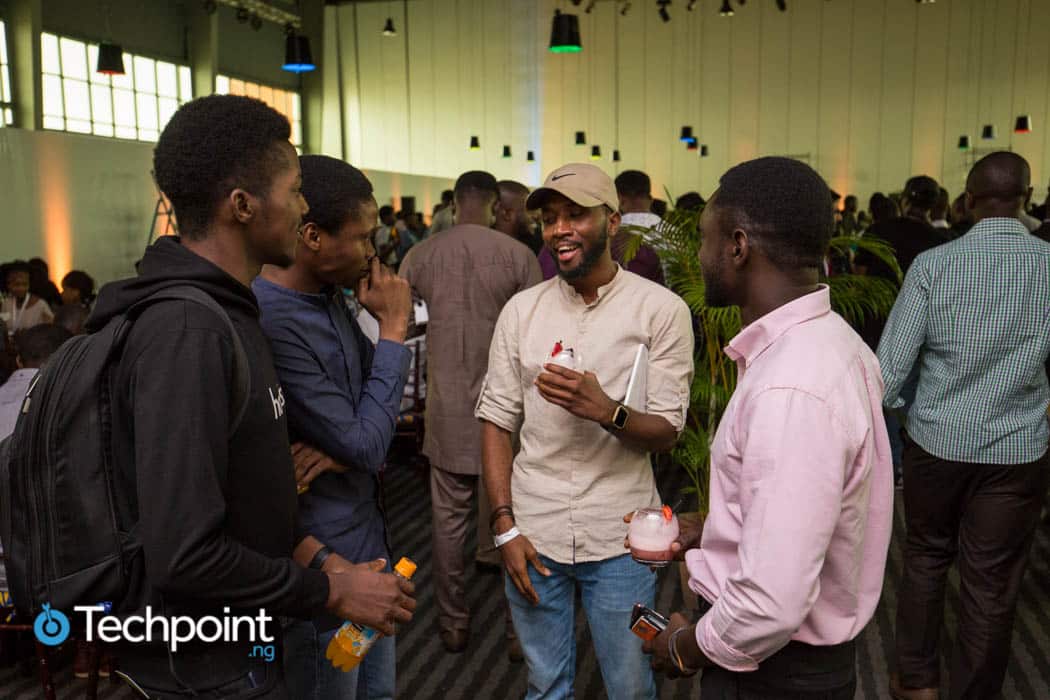 The DevFest Buea 2018 event is a four-days-long hackathon streak and demo-day aimed at getting developers and entrepreneurs from the GDG Buea community in to learn about Google's technologies such as Firebase, Cloud And Tensorflow and use them to build a learning management Progressive Web App utilising Firebase Cloud and Offline-first functions. Register here
Date: Wednesday, October 24, 2018
Venue: Eta Palace Hotel, Cameroon,Central Africa
GDG Harare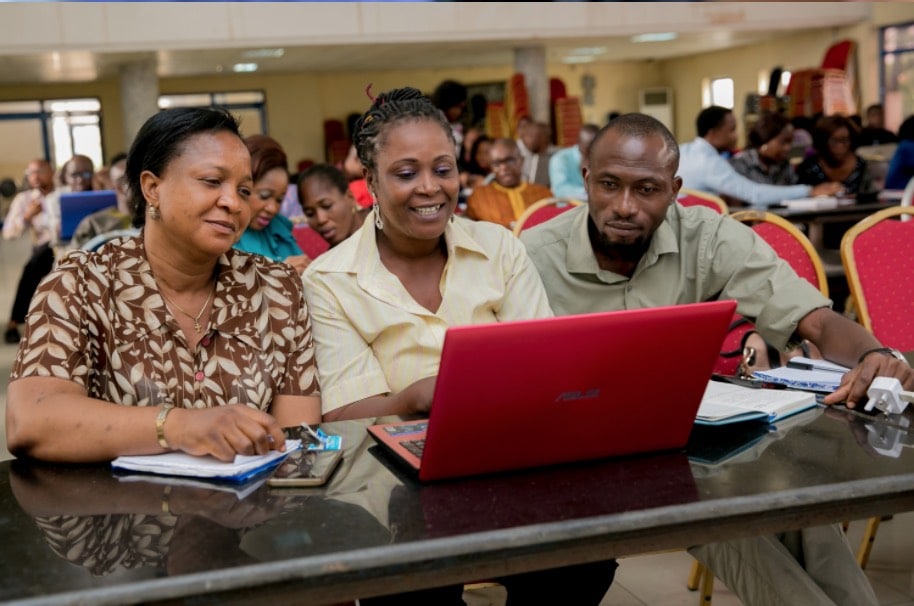 GDG Devfest Zimbabwe is an event hosted by GDG Harare and Women Techmakers Harare that will run on the 26th of October 2018. We have an amazing Devfest Conference day planned with talks focused on the latest technologies in Machine Learning, Game Development, Angular and Business Strategy. We are excited to announce that our Keynote Speaker will be Dr. Panashe of the High Performance Centre. We are excited about tech entrepreneurship and the future of technology in Africa.Register here
Date: Friday, October 26, 2018
Venue: B2C Coworking, Cnr Jason Moyo Ave and First Street, Harare, Zimbabwe
GDG Yola
GDG DevFest 2018 is our annual developer conference that offers speaker sessions across multiple product areas, codelabs, hackathon and more. This year's theme is: Building for Digital Wellbeing. This is a gathering of developers (from Jalingo, Gombe, Maiduguri and Yola) and Google technology enthusiasts which will cover multiple product areas such as Android, Firebase, Android Things, Flutter, Google Cloud Platform, Google Assistant, IoT, Machine Learning, Mobile Web and Artificial intelligence. Register here
Date: Saturday October 27th, 2018
Venue: Undisclosed
GDG Ajah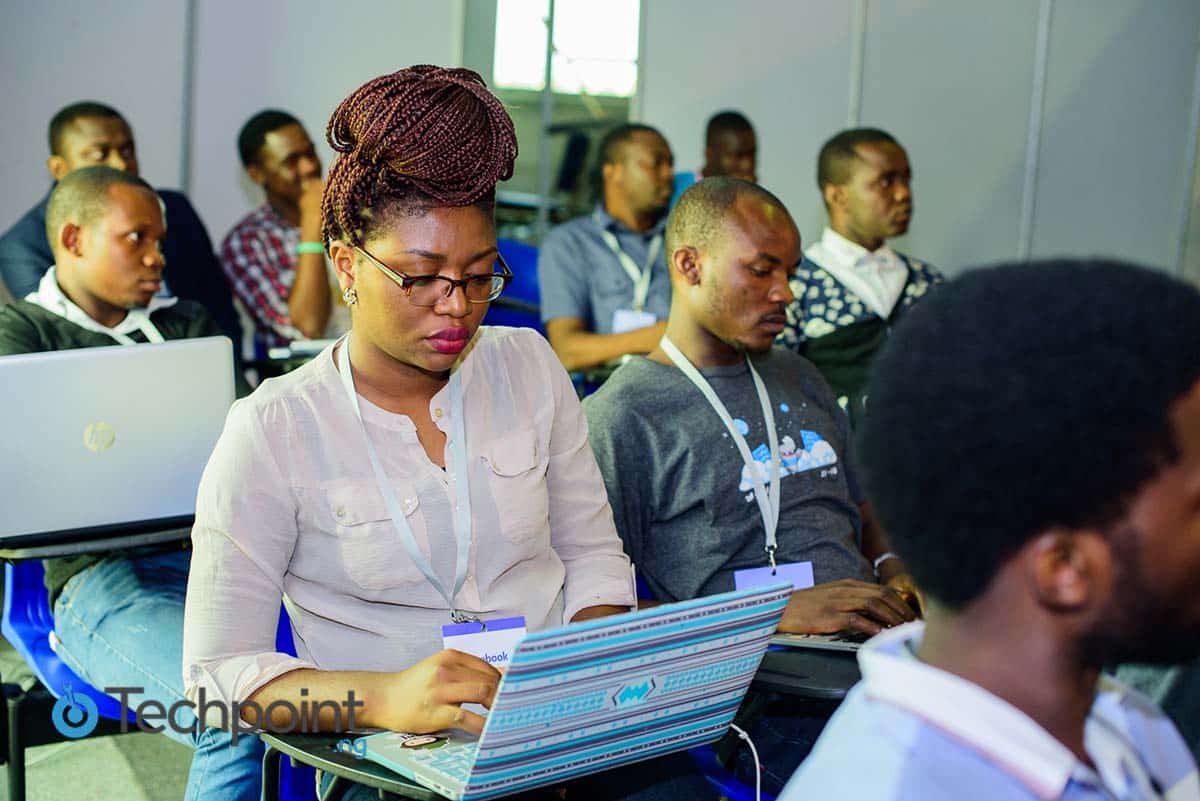 Join us for this year's Google Cloud Next Extended event, where we'll bring together cloud enthusiasts and the developer community to be a part of the Next '18 experience.GDG Ajah
Date: Saturday October 27th, 2018
Venue: Imaginarium Nigeria, Plot 18 elegushi beach road, 3rd roundabout, epe expressway, Lekki Phase 1, Eti-Osa 101245, Lekki · Lagos
GDG Lagos
Join us for the annual developer festival of sessions, workshops, training, codelabs and much more by awesome speakers and with over 500 other developers from across the South West Region of Nigeria. Register here
Date: Saturday Nov 3, 2018
Venue: The Zone, Plot 9, Block A, Gbagada Industrial Scheme, Beside UPS Gbagada, Lagos, Nigeria, West Africa.
For other cities, click on the name of your city to register
Sat Oct 27, 2018
GDG Foumban
Cameroon
Central Africa
Sat Oct 27, 2018
GDG Mwanza
Tanzania
East Africa
Sat Oct 27, 2018
GDG Gulu
Uganda
East Africa
Sun Oct 28, 2018
GDG Gulu
Uganda
East Africa
Sat Nov 3, 2018
GDG Yaoundé
Cameroon
Central Africa
Sat Nov 3, 2018
GDG Mbale
Uganda
East Africa
Guest GDG Chapter(s)
GDG Busitema ,( its members are on board despite its issues)
Sat Nov 3, 2018
GDG Yaoundé
Cameroon
Central Africa
Sat Nov 3, 2018
GDG Jalingo
Nigeria
West Africa
Sat Nov 10, 2018
GDG Goma
Congo, DRC
Central Africa
Sat Nov 10, 2018
GDG Gaborone
Botswana
Southern Africa
Guest GDG Chapter(s)
GDG Blantyre,
GDG Harare,
GDG Windhoek
Sat Nov 10, 2018
GDG Gusau
Nigeria
West Africa
Sat Nov 10, 2018
GDG Bassam
Cote d'Ivoire
West Africa
Guest GDG Chapter(s)
GDG Abidjan,
GDG Miage Gi Cocody,
GDG Yamoussoukro,
GDG Bouake,
GDG INPHB
Sat Nov 10, 2018
GDG Goma
Congo, DRC
Central Africa
Guest GDG Chapter(s)
GDG GOMA
Sat Nov 10, 2018
GDG Eldoret
Kenya
East Africa
Guest GDG Chapter(s)
GDG Kabarak,
GDG Egerton
Sat Nov 10, 2018
GDG Kaduna
Nigeria
West Africa
Guest GDG Chapter(s)
GDG Kaduna,
GDG Zaria,
GDG Kafanchan,
Google cloud developer community Kaduna,
Sat Nov 10, 2018
GDG Kinshasa
Congo, DRC
Central Africa
Thu Nov 15, 2018
GDG Addis
Ethiopia
East Africa
Fri Nov 16, 2018
GDG Uyo
Nigeria
West Africa
Guest GDG Chapter(s)
GDG Port Harcourt,
GDG Bonny Island,
GDG Calabar,
GDG Warri
Sat Nov 17, 2018
GDG Kampala
Uganda
East Africa
Guest GDG Chapter(s)
GCDC Kampala,
DSC Ndejje University,
DSC Muni University
Sat Nov 17, 2018
GDG Lome
Togo
West Africa
Sat Nov 17, 2018
GDG Dar es Salaam
Tanzania
East Africa
Guest GDG Chapter(s)
GDG Mwanza
Sat Nov 17, 2018
GDG Maroua
Cameroon
Central Africa
Sat Nov 17, 2018
GDG Kano
Nigeria
West Africa
Guest GDG Chapter(s)
GDG Sokoto,
GDG Katsina
Sat Nov 17, 2018
GDG Mombasa
Kenya
East Africa
Sat Nov 17, 2018
GDG Ouaga
Burkina Faso
West Africa
Fri Nov 23, 2018
GDG Enugu
Nigeria
West Africa
Guest GDG Chapter(s)
GDG NJIKOKA,
GDG AWKA,
GDG OKO,
GDG UMUAHIA,
GDG ABA
Sat Nov 24, 2018
GDG Yamoussoukro
Cote d'Ivoire
West Africa
Sat Nov 24, 2018
GDG Antananarivo
Madagascar
Southern Africa
Sat Nov 24, 2018
GDG Bauchi
Nigeria
West Africa
Guest GDG Chapter(s)
GDG Cloud Bauchi,
GDG Cloud Yola,
GDG Borno,
GDG Jos
Sat Nov 24, 2018
GDG Brazza
Congo
Central Africa
Sat Nov 24, 2018
GDG Bamako
Mali
East Africa
Sat Nov 24, 2018
GDG Antananarivo
Madagascar
Southern Africa
Sat Nov 24, 2018
GDG Yamoussoukro
Cote d'Ivoire
West Africa
Sat Nov 24, 2018
GDG Bandjoun
Cameroon
Central Africa
Sat Nov 24, 2018
GDG Abomey-Calavi
Benin
West Africa
Guest GDG Chapter(s)
GDG Porto-Novo
Sat Nov 24, 2018
GDG Abuja
Nigeria
West Africa
Guest GDG Chapter(s)
GDG Keffi,
GDG Lafia,
GDG Makurdi,
GDG Minna
Fri Nov 30, 2018
GDG Calabar
Nigeria
West Africa
Sat Dec 1, 2018
GDG Mauritius
Mauritius
Southern Africa
Sat Dec 1, 2018
GDG Johannesburg
South Africa
Southern Africa
Guest GDG Chapter(s)
GDG Cape Town
Sat Dec 15, 2018
GDG Vaal
South Africa
Southern Africa
Guest GDG Chapter(s)
GDG Pretoria,
GDG Johannesburg