Nigerians now truly have the world at their fingertips, with Taxify's inclusion into the Google Maps app.
People planning their travel routes using Google Maps will see a Taxify icon in the app, in addition to the familiar car, public transport and walking options.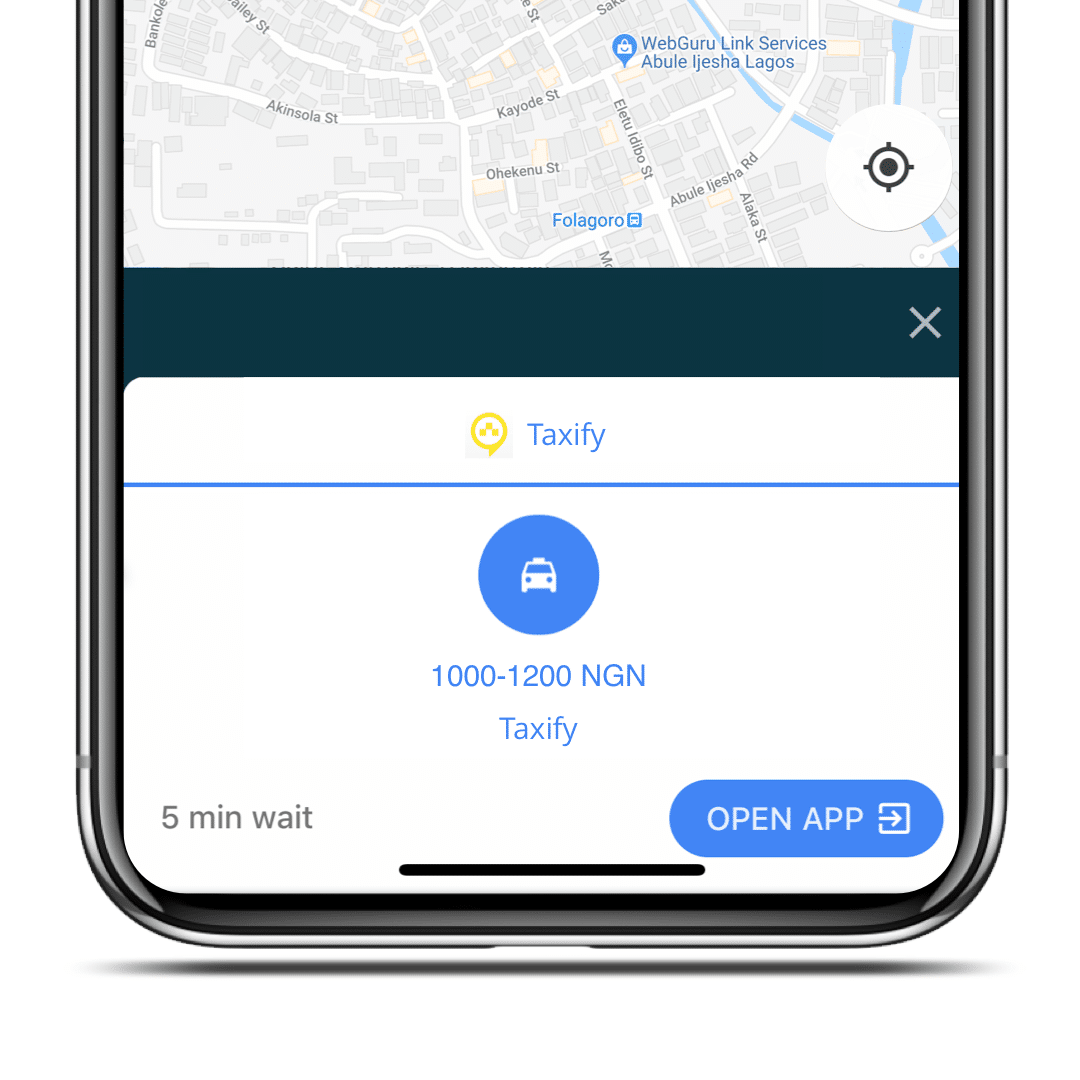 Taxify started operating in Nigeria in 2016 and as of October 2018 operates in four Nigerian cities - Lagos, Abuja, Ibadan and Owerri.
Once riders have searched for their destination and asked the app for directions, Google Maps shares the proximity of cars on the Taxify platform, as well as an estimated fare for the trip.If users see that taking the Taxify option is their best bet, they can simply tap on the 'Open app' icon,  to complete the process of booking the ride. Customers without the app on their device will be prompted to install Taxify first.
This integration makes it possible for users to evaluate which of the private, public or e-hailing modes of transport are most time-efficient and cost-effective.
"Having Taxify be a part of the transit options on Google Maps will make it really easy for users to decide on the best way to move around in the city," says Uche Okafor, Taxify's country manager for Nigeria. "They'll have quick comparisons between estimated arrival times for the different modes of transport, as well as fares they can expect to pay, which will help save both time and money," he added.
Taxify rides in Google Maps are available in more than 15 countries, with Nigeria being one of the first countries to benefit from this convenient service.
About Taxify
Launched in 2013, Taxify connects millions of passengers and drivers around the world to make travel easier, quicker and more reliable. Taxify's efficient and tech-enabled business model benefits both drivers who pay a smaller commission as well as passengers who end up paying less for their ride. It's one of the fastest-growing ride-hailing platforms in Europe and Africa and has more than 15 million users in over 25 countries globally.