A great man once said, "Innovation starts by intimately observing your customer". As brief and slightly vague as it seem, that 7-word statement is immensely precise, holds unfathomable value plus its application in any business venture could be the defining factor between being profitable and struggling to stay afloat within its field of expertise.
A smartphone brand that has its entire output defined by understanding its consumer base, meeting the needs of its target audience and doing it continuously is Infinix Mobility.
Infinix Mobility have made it a point of utmost duty to create super-intelligent, bold and stylish smartphones to empower its users. While consistency might be an issue for most smartphone brands, Infinix have remained focused and steadfast in their goal of creating smartphones that transforms its users into trendsetters and in the case, Intelligent creators.
The Infinix Note 5 STYLUS is the point where Intelligence meets creativity
Infinix Mobility recently released the Note 5 STYLUS as a successor to the Note 5 that was launched back in June. The Infinix Note 5 STYLUS shares a couple similarities with the Note 5 but the differences are also well defined and easily noticeable especially from the physical aesthetics of the Note 5 STYLUS measuring at 158 x 75 x 8.4 mm that is almost bezel-less and has a Metallic body that reflects light beautifully and amazingly well.
Viewing movies and gaming is an experience to relish on the Note 5 STYLUS as it comes with a 6.0 FHD+ screen coupled with the 18:9 Infinity display to enable users view more whilst using the device.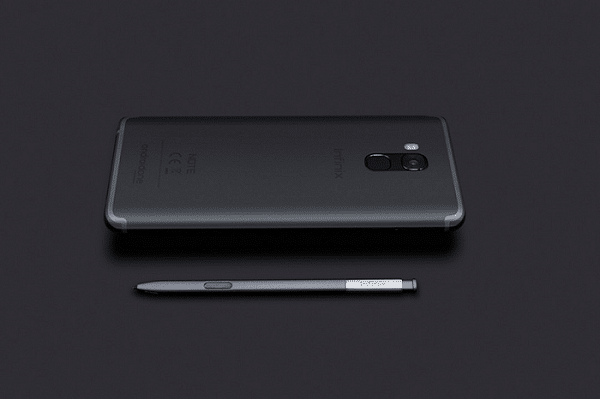 Spoiler alert: You take a photo with the Infinix Note 5 STYLUS and you never stop clicking the camera shutter button as the quality of output is unmatched, thanks to the A.I Camera that has the ability to automatically picks the most suitable camera settings for every user for unblemished pictorial quality in a matter of milliseconds.
The Infinix Note 5 STYLUS runs on Android One OS and is powered by 4000mAh battery with XCharge that guarantees up to 2 days usage on a single charge. There's also the X-Pen that is easy to use in many creative ways such as drawing, scribbling, writing notes, making creative designs etc.
Other features on the Infinix Note 5 STYLUS include: Octa-core 2.0GHz MediaTek Helio P23 MT6763 processor chipset, 4G LTE connectivity, 4GB RAM/64GB expandable up to 128GB, Fingerprint sensor, Face Unlock and so many more.
The Infinix Note 5 STYLUS comes is available in colour variants such as Bordeaux Red, Charcoal Blue, Champagne Gold and is proof of Infinix Mobility's commitment to keeping its target consumer base in a splendid loop of smartphone creativity.