Something just happened right now! Okay, it wasn't right now. It was Thursday 21st June, 2018, when Bature Israel, SS1 student of Falomo Senior High School, Ikoyi, Lagos, sang seamlessly through Wizkid's 'Come Closer' surprising everyone at the Y'ello Career Fair He was unshy and unapologetic about his talent as were the many students at the Y'ello Career Fair at the MTN Nigeria Headquarters, Ikoyi, Lagos.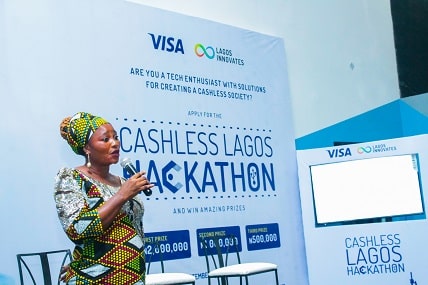 Students were making up models at a corner of the fair and If you walked just a few feet away, Bose Gbobaniyi, a student of the Skills Centre, Egbeda was braiding hair. She later won in the category for Hair Making, and the reason was very obvious. She was talented. They were all very talented.
There were inspiring interactive sessions with Esther Akinnukawe, Human Resources Executive, MTN Nigeria and Odunayo Sanya, General Manager, Customer Management, MTN Nigeria and Vanessa Morris, Project Manager, Konverge Media who gave an ICT Training Session.