The demand for coding skills is skyrocketing, and not just for developers; programming is playing a bigger role in every career path, It is for this reason that the first edition of CODIFY tech meetup happened in Lagos. Technological innovations in Nigeria and perhaps Africa in recent times have burgeoned in leaps and bounds and it is in furtherance of this growth that tech enthusiast and players in the sector gathered at the first edition of "CODIFY – Tech Meetup" to discuss the future of tech as it relates to Africa.
Like meetups obtainable in other climes, CODIFY aimed at narrowing the knowledge gap by preaching, permeating and predicting the future of man which will be rooted in great codes. Some of the determinations for the organisers of CODIFY was for people to meetup in smaller, interest-driven groups, to share, learn and grow together, to help youths focus on the right technical skills so they can pursue a more fulfilling career.
Topics critically discussed and analyzed at the sessions of the maiden edition of CODIFY included Artificial Intelligence & Advanced Machine Learning, Intelligent Apps, Intelligent Things, and Virtual & Augmented Reality, Digital Twin, Mesh App and Service Architecture.
In shedding light to how these technologies can shape our world Soji Egbonwon of CHAMS Limited, Ody Mbegbu of Cyberspace, Bola of Eminent Software's and Evans Okosodo of Vatebra Limited all gave detailed presentations of the futuristic leanings from the programming point of view.
In his opening discourse, the MD/CEO of Vatebra Limited Mr. Kunle Akinniran enjoined Participants of the meet –up to lead from the front as the technology industry is in need of brilliant youths with out-of-the box ideas, as it is with such ideas that Africa can be easily transformed.
At the peak of the event, graduates of Vatebra Academy received certificates of achievement upon completion of study at the Academy which was presented to them by the Deputy Managing Director of Vatebra Limited, Mr. Mike Aigbe.
The CODIFY initiative is a creation of Vatebra Academy, the academy was set up to provide a bridge to the technical skill gap in the areas of innovation technologies. It is also positioned to revolutionize the IT industry by providing first class pre and post-graduate technology-training which will have a positive impact in the Information Technology space and the business environment in Sub Saharan Africa.
Vatebra Academy teaches students several in-demand programming languages. Students learn to code through real-world, hands-on software development training. Vatebra Academy graduates are well-rounded, full-stack, medium-level software developers that can code on the front-end and back-end. The academy offers courses in Building Scalable Web Applications, Mobile App Development (Android & iOS) and Software Architecture.
Vatebra Academy is located in the heart of Yaba at No. 39 Olonode Street, Alagomeji - Yaba. Lagos.
See Video & Pictures from CODIFY below: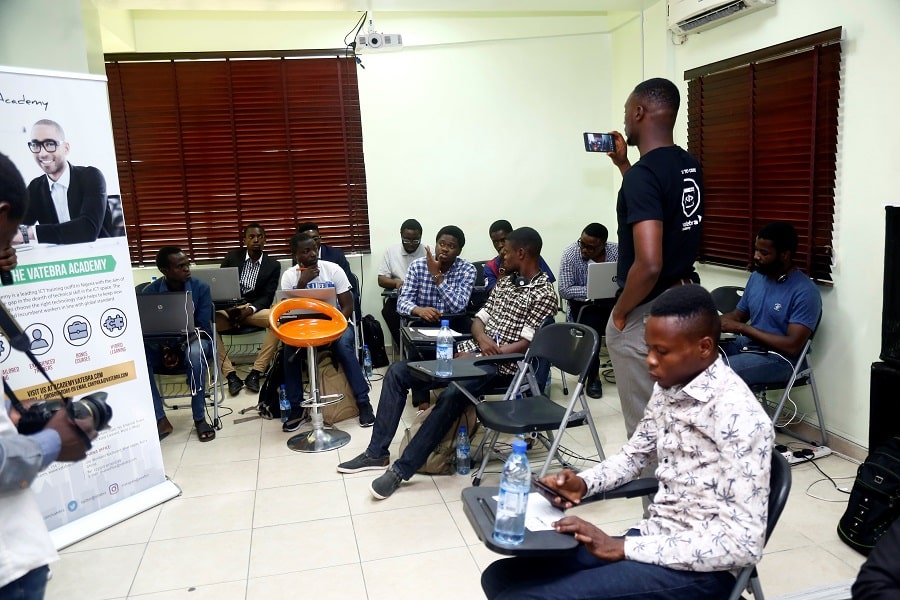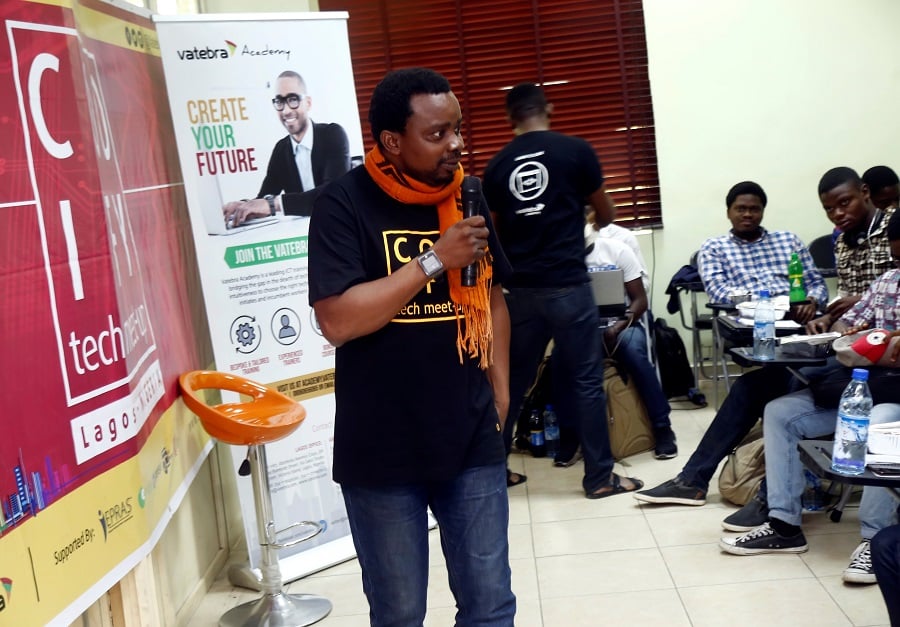 https://youtube.com/watch?v=iK3oPcYCD5o