"Scams!!!!!!!! They occur in different forms and the tales are never ending. Thanks to the increased penetration of  internet access and the meteoric rise of Nigerian e-commerce, Nigerian consumers now more than ever can get all that they desire delivered right to their doorstep without having to break from their daily routine. This new age of Nigerian consumerism for all its perks is materially hampered by the proliferation of online scams and fraud.
A short look at online forums like Nairaland and others where these issues are discussed only reveal the tip of the iceberg and it becomes even more visceral when it hits close to home. Like many others my sister recently fell victim to this damaging trend when she paid over 50 thousand naira as a deposit in response to a Facebook ad (half the amount requested) only to never hear from the seller again. Cases like these make us Nigerians more cautious to spend our hard earned cash on popular platforms such as Instagram, twitter, Facebook and others and reduces business for legitimate sellers. This is the exact problem the startup "Escroue" is here to solve.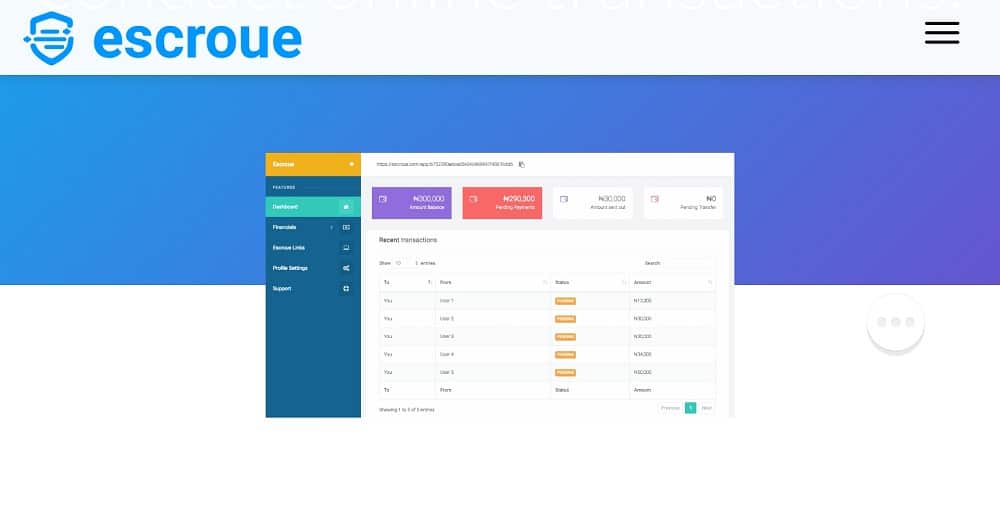 Given the experiences of so many Nigerians both online and offline it is no surprise that in response to the credible World Values Survey question "Would you say that most people can be trusted?", 85% of Nigerians replied "No". What happens to a country's economic prosperity when its citizens cannot trust each other? How can a society and a nation foster economic growth and collaboration when there is an inherent lack of trust? Virtually every commercial transaction has within itself an element of trust, therefore it is no surprise that despite Nigeria's abundant population and youth size it is vastly underperforming its commercial potential.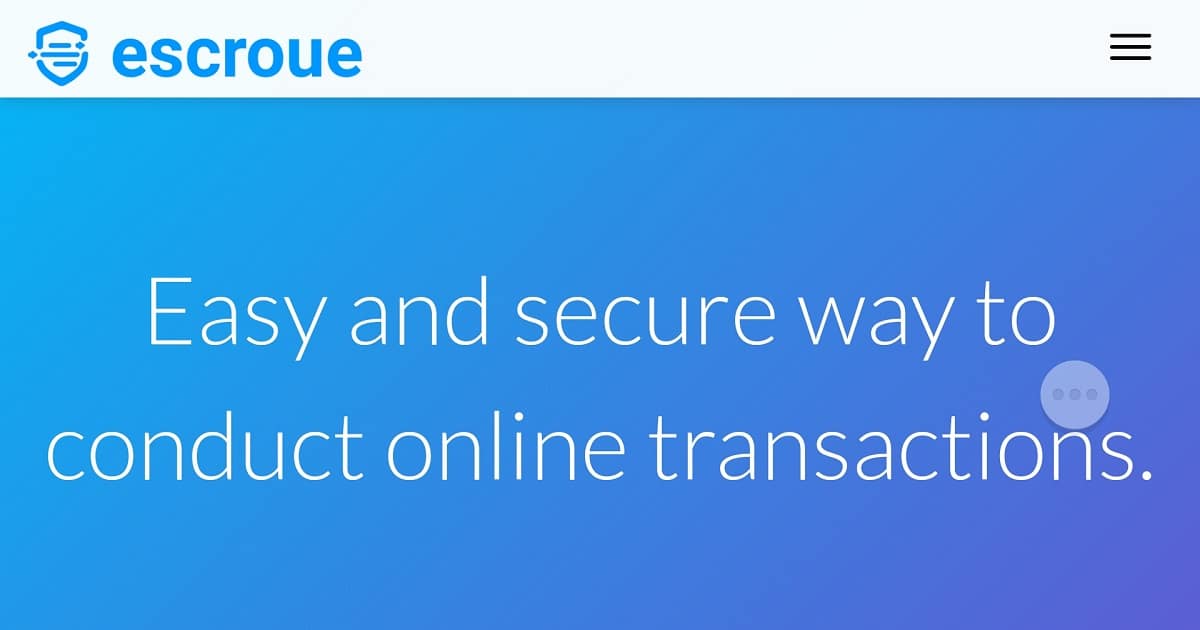 A lot of the payment solutions in the Nigerian society focus on making the payment process easier, faster and more convenient. Ignoring the biggest facilitator of financial transactions, TRUST. But they however leave the most important questions unanswered. How am I as an acquirer of goods and services protected in my financial dealings in a low trust society? How do I as a provider of goods and services guarantee my clients of service delivery in a low trust society?
It is in a bid to provide an answer to these questions that the platform Escroue was born. Escroue is the French translation of the word Escrow. An Escrow is a financial arrangement where a third party holds and regulates payment of the funds required for the two parties involved in a given transaction. While the payment is "In Escrow" the transaction can be safely carried out without risk of losing money or merchandise due to fraud.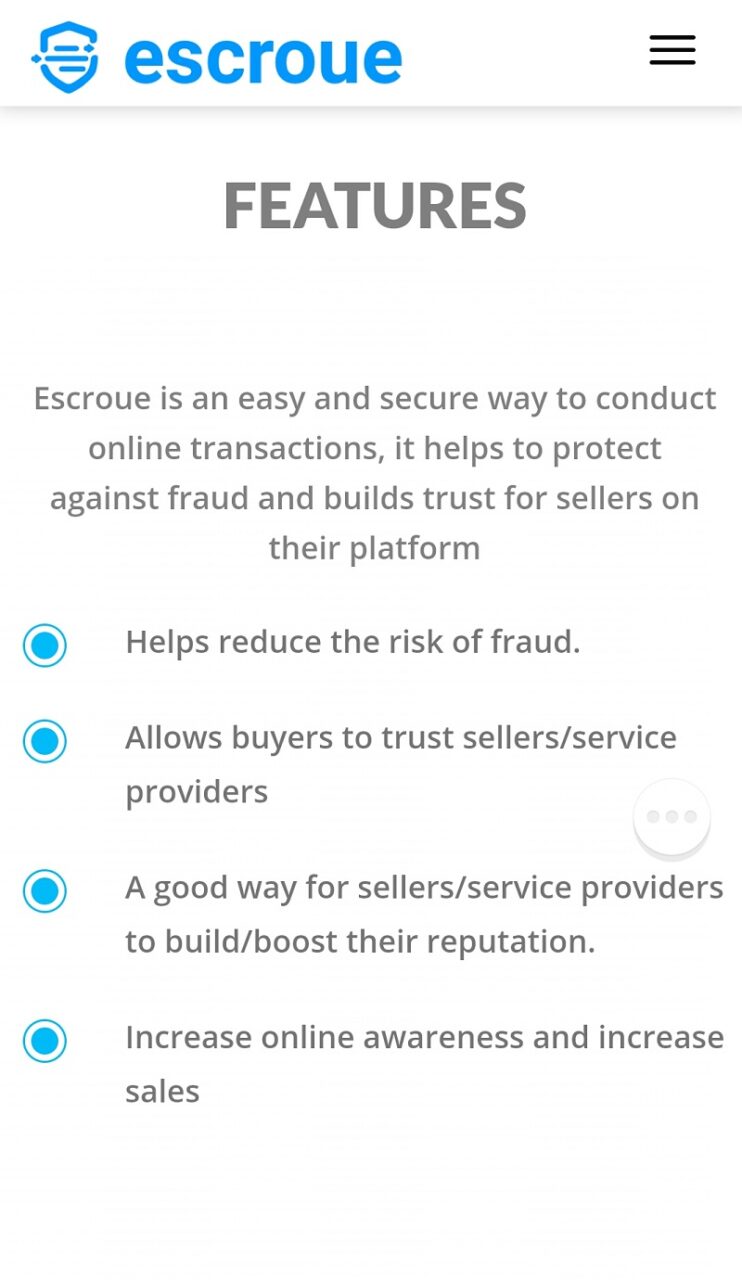 The premise of Escroue as a platform is to be an easy and secure way to conduct e-commerce, protecting against fraudulent transactions while building trust between transacting parties.
For sellers Escroue is the way to build an online/offline reputation. It is a promise of product/service delivery and shows customers your determination to serve.
Escroue is ultimately a guardian, protecting financial property in online and offline situations. Take time out to register on our website Escroue.com to enjoy our unique value proposition, send an email to [email protected] or join our what's app group (Whatsapp Invite link) if you have further enquiries."