With a plan to convene at least 5000 consumer and business-minded Nigerians, Techpoint Build will be a worthy platform for many innovators to showcase their works, get valuable feedback and even seal wonderful business opportunities.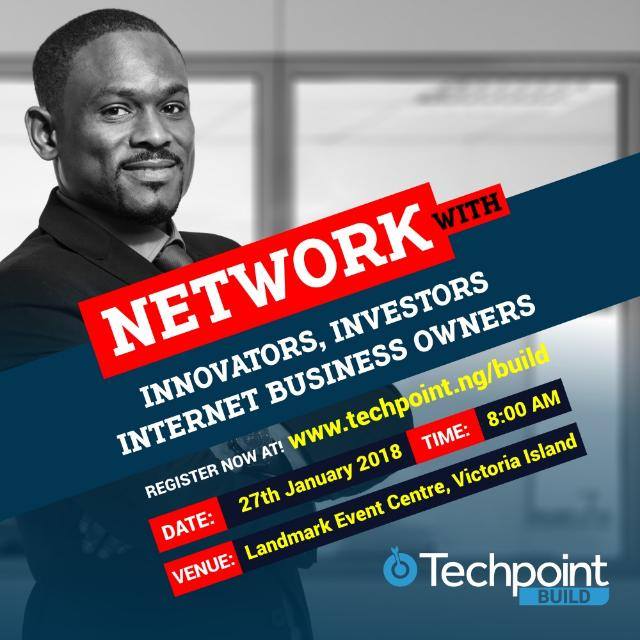 As you might already be aware, come 27th of January 2018, Techpoint Build will be taking place at the Landmark Event centre, Victoria Island Lagos.
However, it's not all done and dusted with planning, so we are using this opportunity to call for volunteers for Techpoint Build in the following capacities;
Coordination
Technical
Registration
Ushering
Logistics
You may be wondering what opportunities are in for you. Top business leaders and career professionals across Nigeria (majorly) and the rest of the globe will attend Techpoint Build. Here is a wonderful opportunity to meet and engage with these people.
So if this is for you, kindly fill in this form as opportunities are quite limited.