Techpoint began the year by profiling 6 Nigerian startups to watch out for in 2017. Having ended 2016 on a strong note, there were strong indications these startups would carry on the good performance come 2017.
Now that end of the year is upon us we'd like to reflect on their performance for the year and see whether they met expectations.
Accounting Hub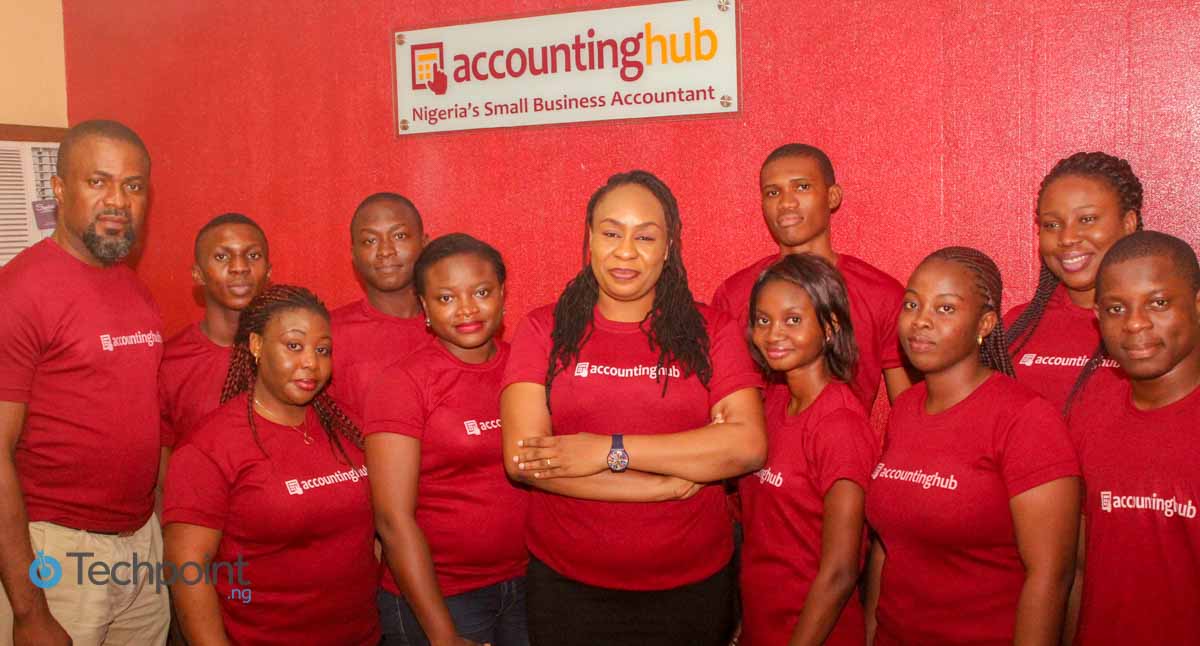 One thing you can never take away from Chioma Ifeanyi Eze is her voice. She has been fervent in preaching the gospel of her business, Accounting Hub and, guess what, it converted.
While Accounting Hub was simply founded on the premise of helping small businesses in Africa increase their survival rate, the startup is indeed fast becoming a "hub for every business" that wishes to have plain and trackable accounting records. The growing legion of clients is a testimony to that.
In a year that seemed somewhat successful, Accounting Hub grew its client base by 256%. While the exact figures were not revealed, Chioma claims this is a feat that has "topped the industry average".
According to Chioma, regular accounting firms usually do not have more than 20 clients in their first two years of operation. However, Accounting Hub currently has over 300 clients. Better still, these client acquisitions came at zero cost and jacked up net profit by over 310%, according to Chioma.
Currently, the startup is engaged in stock taking for businesses and has built a stock-taking community of over 800 young stock-takers; creating massive employment in the process.
Kangpe
Kangpe is one of the startups we were expecting to do big things in 2017. Last year, the startup won Seedstars Lagos and, by virtue of that, represented Nigeria at Seedstars Summit which took place in Switzerland earlier in the month March this year.
Up to $1 million in equity investment was at the offering but sadly it didn't go Kangpe's way. It's been a long hush around this company ever since. An earlier email conversation with Femi Kuti gave an inkling as to why. Femi in the email stated that Kangpe is making a transition into a bigger, bolder and more exciting set of products, which would launch fully in Q1 2018.
In retrospect, these are clearly words that show that 2017 has been a year the business has had to go back to the drawing board. Well, 2018 is just a few days away.
BuyChat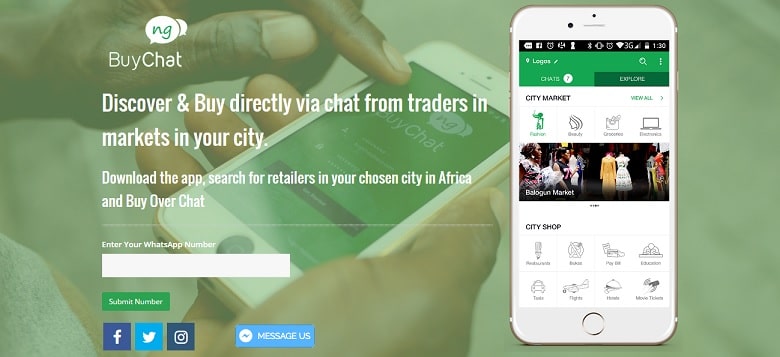 BuyChat in 2017 has represented both itself and Nigeria on the global stage, including courting with Y Combinator, featuring at the World Economic Summit in Davos and even getting nominated among winners of the West Africa Mobile Awards. For a startup whose idea of chat commerce gave a sneak peek of how the informal economy can be digitised, these recognitions, to say the least, were expected.
However, BuyChat appears to have done quite little in 2017 towards delivering on its core mission. Following an experimentation with Balogun market, there has so far been little or no visible indication of a plan to extend operations to other informal markets across Nigeria and Africa. Not even Balogun Market is yet to be fully accounted for obviously.
In hindsight, one begins to wonder if BuyChat intends to shift focus from Nigeria to play at the global level. One thing is certain, though, expectations were high of BuyChat in 2017. Even though we reached out, no official statement was given by Olayinka Oluwakuse, CEO of BuyChat, as at the time of publishing.
Tuteria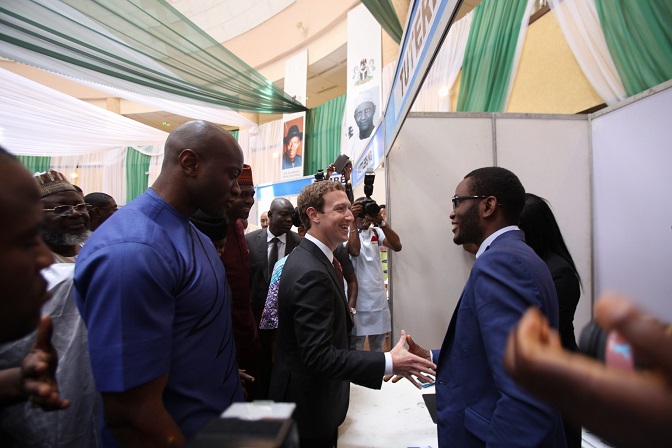 A marketplace for teachers is how Tuteria started. However, it's so easy to see how the startup is shifting towards an on-demand platform for all things learning. In 2017, Tuteria made a seemingly bold move to include vocational skills acquisition courses (such as learning to play piano, guitar, drumming, makeup, beadmaking, sewing etc) into its curriculum.
Efforts to reach founder and CEO, Godwin Benson to get an idea of the number of clients on their database were futile. But in spite of the many uncertainties, and amidst questions begging for answers, one stands to reason that Tuteria would have gained a few clients -- in addition to what it already has -- by this one singular move.
After securing a $32,000 prize money, awarded by the UK's Royal Academy of Engineering in May, Benson outrightly stated that the money would help to widen Tuteria's offering -- even beyond Nigeria.
While it may not be enough to crown their year as an outright success, it gives us an idea of how Tuteria would be perceived in the coming years.
RecyclePoints
After winning the regional finals of the Chivas Regal annual competition, the world stage seemed like a place to end the good run for Chioma and Maxi Ukonu's RecyclePoints.
However, RecyclePoints came back with the second largest share of the $1 million that was up for grabs at the competition which took place in Los Angeles this year. With $200,000 at its disposal, the startup braced up for scale.
Among the many things RecyclePoints has since done is to increase its community outreach and also partner with reputable organisations (in both the recycling ecosystem and business clime in Nigeria) to ensure a safe and clean Lagos.
More importantly is that these community engagements have resulted in the creation of job opportunities for the youth, while equally leaving many consumers (who redeem prizes accruing from their points) with something to smile about.
The e-waste management industry has also gotten enormous support from the Lagos state government, particularly, this year. The appointment of Bilikiss Adebiyi-Abiola, CEO of Wecyclers, as General manager of LASPARK, by Governor Akinwunmi Ambode this year would be seen as a clear indication of how supportive the government has been towards online waste management industry; the ripple effect on business in this sector will no doubt be refreshing, and that could be counted as a plus for RecyclePoints.
Kudi
A year can be deemed too little to get a fintech startup into gear when one considers infrastructure issues in a country like ours. However, Kudi has shown that so much can be done in a short space of time when there's a will.
For all its sheer brilliance, Kudi only enabled chatbot-based airtime top-up, DSTV and Gotv subscription as at the time of launch in January. It has since added fund transfer, electricity payment and a variety of services on its AI-powered conversational engine. However, in this sector, key metrics for measuring growth are transaction count and payment volume. Moving on from processing close to ₦1 million worth of transactions in the entire month of January, Kudi currently processes over 10x of that in a day; increasing revenue and transaction by 40% MoM.
According to Yinka Adewale, CEO of Kudi, the major expectation from Kudi in the year was to hit the ₦1 billion transaction volume mark. With some days to spare in 2017, it has already achieved that and is looking on to the next milestone. For a startup that was introduced with a great deal of fanfare, you get the feeling that there was no disappointment whatsoever.
With all said and done, it's been a great year for startups. It would be interesting to see what 2018 has in store and which startups will be taking the spotlight.