We are living in the best of times; thanks to technology.
For example, instead of going to libraries, we can simply get the best answers on Google; we no longer have to send letters through the post office, instead we simply send our friends emails, Facebook or WhatsApp messages.
Technologies like artificial intelligence, robotics, 3D printing and virtual reality are shaping culture and how people do business globally. One of the underlying drivers of these digital transformations is that businesses are exploring innovative ways to serve their customers better. This customer-first strategy is motivating businesses to build new ways for their customers to do things faster, easier and more conveniently.
So, if digital transformation is because organisations want to be customer-focused, I expect that government can also learn to adopt digital governance to make governance more people-focused. At least, one can argue that "democracy, being "the government of the people by the people and for the people", is best delivered when the government strives to serve people better using digital tools. Yet, it looks like the impact of these technology have not truly transformed how governance is delivered, at least in Nigeria.
Is Nigeria ready for e-governance? (A review of Lagos state's digital playbook)
Wikipedia defines e-government as ".... the use of electronic communications devices, computers and the Internet to provide public services to citizens and other persons in a country or region".
At the state level, Lagos has shown that it prioritises ICT delivery and digital governance. It recently beat 35 other states to emerge as the best performing state in ICT development and e-government implementation in Nigeria.
As a result of this, I spent some time looking at some of their digital efforts like education and employability programme for school kids, digitisation of government processes (I experienced this first-hand at one of the state-owned hospitals), their proficient use of social media and other digital touch points like Lagos Innovate as well as a fatherly embrace extended to local tech community. It seems they deserve the award.
Now, let's imagine the impact of having a cohesive digital playbook at the federal level. Allow me to explain with few examples.
You've

probably heard of treasury single account (TSA) made possible by

SystemSpec. That initiative alone has earned the country more than ₦

7 trillion (approx $20 billion) as at March, 2017, it prevented

revenue leakages and has

some

other benefits

.

Another

e-governance initiative is

VAIDS

,

you definitely need to

see 

some of the stuff they have done

to improve government revenue.
The

digital revolution in the banking space is also commendable. The

NIBSS

instant payment platform

is one of the few platforms in the world that makes instant payment

possible through its internet and mobile banking solutions.
As an outsider, I might err by missing out some other initiatives that government is working on, but let's imagine if government can take the same digital initiative that is helping to improve revenue and apply it to all operations of government. What do you think will happen?
To understand my perspective, you might want to read my open letter to the honourable minister of information. In that post, I challenged the Minister to see technology as Nigeria's ticket to economic growth. The good thing is that Nigerian government has a policy for digitally transforming every aspect of public service that was set up as far back as 2009. They called it National e-government strategies (NeGSt). The body is run by NITDA under the ministry of Communication. I can guess that you probably never heard of that website before. Neither did I until recently.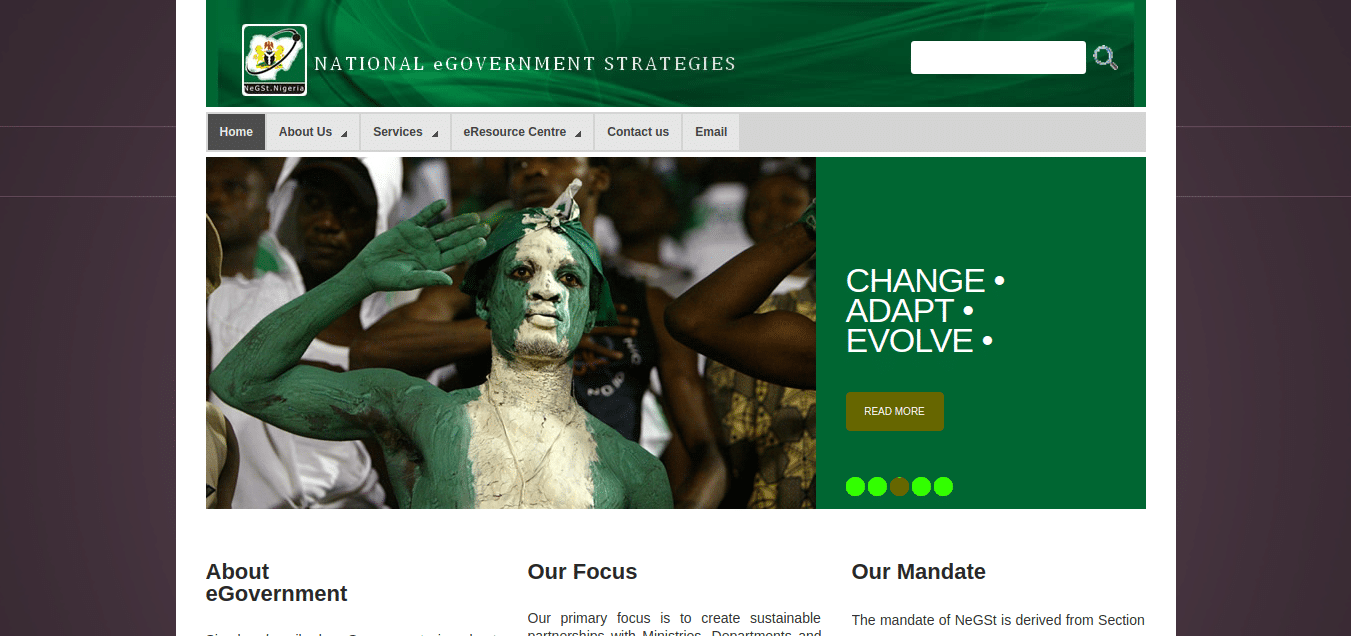 Unfortunately, like most public projects in Nigeria, NeGSt did not get the commitment, leadership and funding it deserved compared to its UK counterpart that is digitising the entire government operations through the Government Digital Service (GDS).
How Nigeria can achieve e-governance transformation (according to Jacobs Edo)
I recently read a book titled "Digital Transformation -- Evolving a digitally enabled Nigerian Public Service". It is written by Jacobs Edo, a "digitalisation evangelist" and the systems coordinator for OPEC's Fund for International Development (OFID). His goal with the book is to empower governments of developing countries like Nigeria with the knowledge and tools required to provide sustainable long term solutions through digital governance. From Jacobs' book, it's obvious that the impact of digital transformation in Nigeria will transform government and make us more competitive as a nation.
To get additional depth on how to approach public digital strategy, I reached out to Jacobs with 3 questions and I asked him to share his thoughts.
Wole Ogunade: India has Aadhar (its biometric authentication system). What significant e-governance initiative do you think Nigeria government should invest in?
Jacobs Edo: The Nigerian government must as a matter of urgency step up its game in the general area of ICT in the country especially to remove the existing excessive duplication of duties by so many agencies while reviewing and modernising existing statutory digital legislation, laws and or provisions.
Wole Ogunade: Most internet companies in China are state-backed. Their government has a $14.6 billion internet investment fund. How best can Nigeria government invest in tech?
Jacobs Edo: In my view, the government should focus now on how to reduce the cost of data in-country. This can be achieved by making substantial investments in broadband fibre optical ring around the country to support existing private sector-led infrastructure. This investment should be recoverable to the government through privatisation of the infrastructure at a later time.
Wole Ogunade: Your book is a fantastic read. Do you have any message for individuals, businesses and government agencies that want to take advantage of digital transformation?
Jacobs Edo: According to the Greeks, "A society grows great when old men plant trees whose shade they know they shall never sit in." Africa leaders are therefore invited to consider digitising their public services as detailed in my book. My message: Digitalisation is here to stay, so join the train or be left behind.
Here is your [job] opportunity….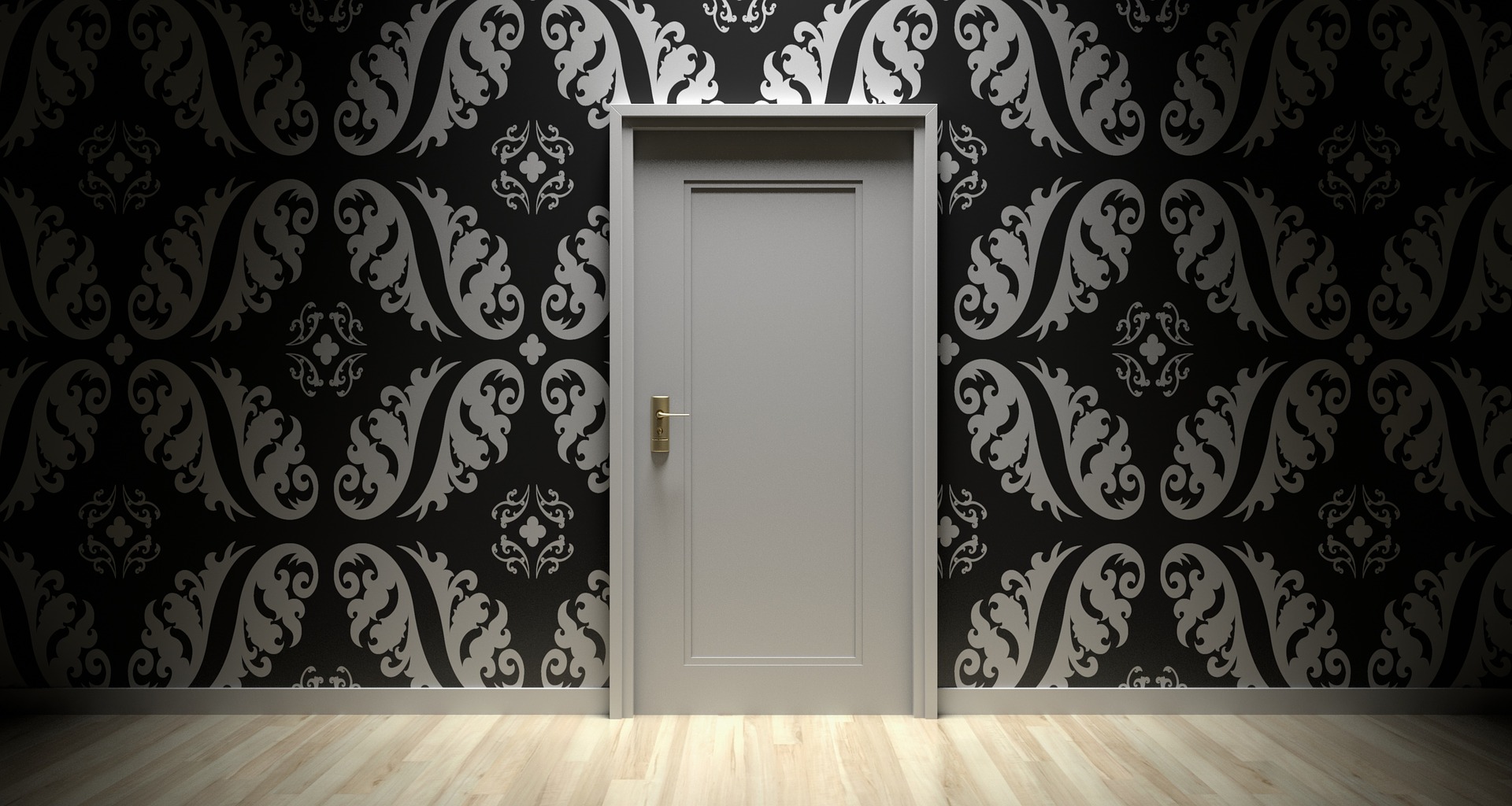 So why am I telling you all this?
As active citizens, it is okay to demand that government digitise the public sector, but it is savvy to understand that government will require a lot of private partnerships to achieve its digitisation programme and you can benefit when these programmes are implemented.
One of the immediate areas you can benefit is employment. You might argue that the "best of men" do not work with public sector in Nigeria, but that narrative is changing as demands for tech jobs are opening up (ask Tolu Ogunlesi who operates DigiCommsNG). Moreso, now that state governments are competing to outrank themselves in digital readiness, you can expect that they will spend more money to improve their digital initiatives just to wrestle the awards from the current holders -- this will create more demand for new skills and jobs for you.
There is also the consultancy or service delivery aspect. For example you can work with government to digitally transform key sectors like BudgIT is doing in the area of finance or SystemSpec did with the single treasury account.
What other opportunities exists?
There are massive potentials for blockchain and IoT technologies in digital governance as Jacob repeatedly emphasised in the book. For example I know a team of Nigerians using blockchain to perfect land titles and another team working on using IoT to improve judicial proceedings in our courts.
I know that a lot of developers will rather consider working remotely, earning in USD while living in Nigeria or consider other high-paying tech jobs rather than a role with government. However, the privilege to change governance together and put more transparency in civil service is a crusade we can all join in, while making a living.
I hope you'll join in? Let's do this.