Techpoint Innovation Tour 2017 (Southern Nigeria Edition) is made possible by our primary sponsors — GIGM.com and Riby.ng
Location partners (Uyo) include: Unilever, Start Innovation Hub, The Roothub
---
Everyone was bright and bushy-tailed on Tuesday morning: we were packed and ready to leave the hotel by 9:45 AM. After breakfast, the team set out for a tour of the War Museum in Umuahia together with Chibueze Ukaegbu, our Aba host and CEO of Learn Factory, who insisted we couldn't leave Umuahia without seeing it.
Located inside Umuahia township, this history store houses weapons, photos, memorabilia and ancient war relics; especially those from the Nigerian Civil War that started in 1967 and ended in the year 1970.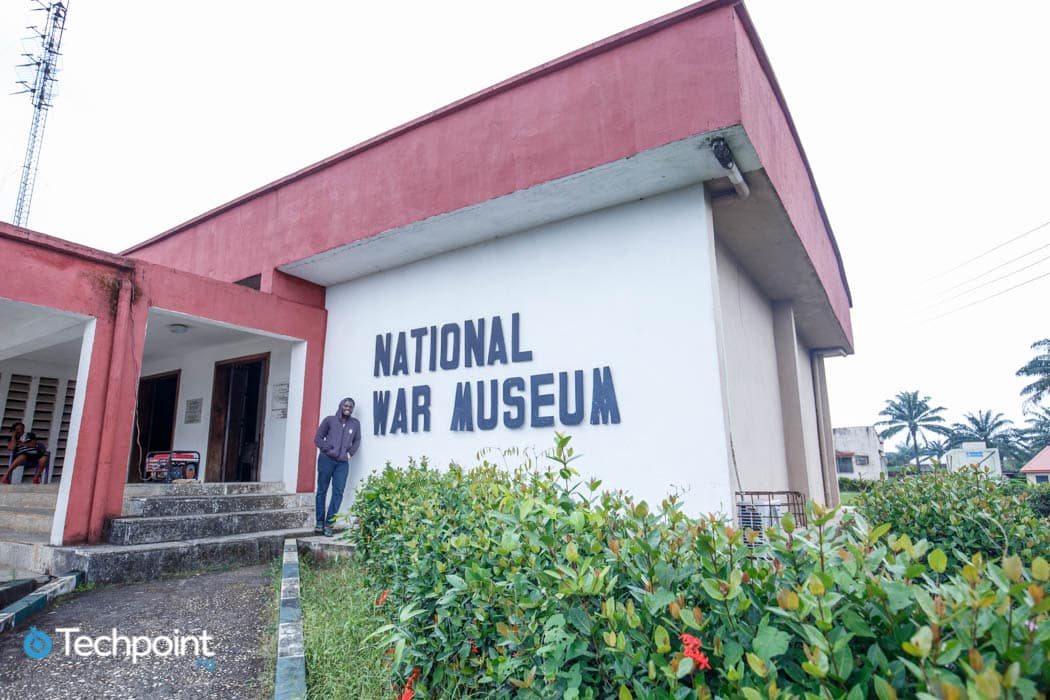 The museum's curator says Umuahia was chosen to situate the war museum because of its pivotal role to the Biafran forces during the war.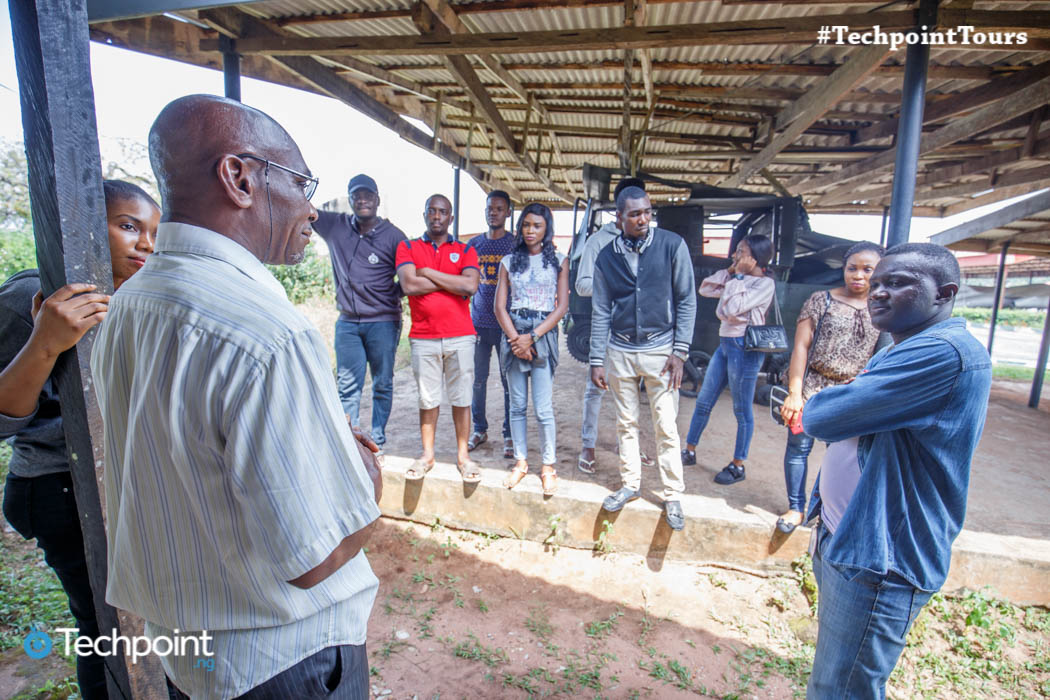 The museum itself sits atop a Biafra bunker that was used during the war. Photos were not allowed inside the bunker like the one from the previous day, but we managed to get shots of the weapons on display outside.
Artillery and tanks built by Biafran engineers and those used by the Nigerian forces lined the compund. Beautiful and loaded with historical significance, pictures of survivors and casualties inside the museum proper were still grim reminders of the ugly evils of war.
From the museum, we arrived Uyo two hours later and paid a visit to The Root Hub, one of our location partners in the state. At the hub, Francis Onuk co-founder and hub director welcomed the team.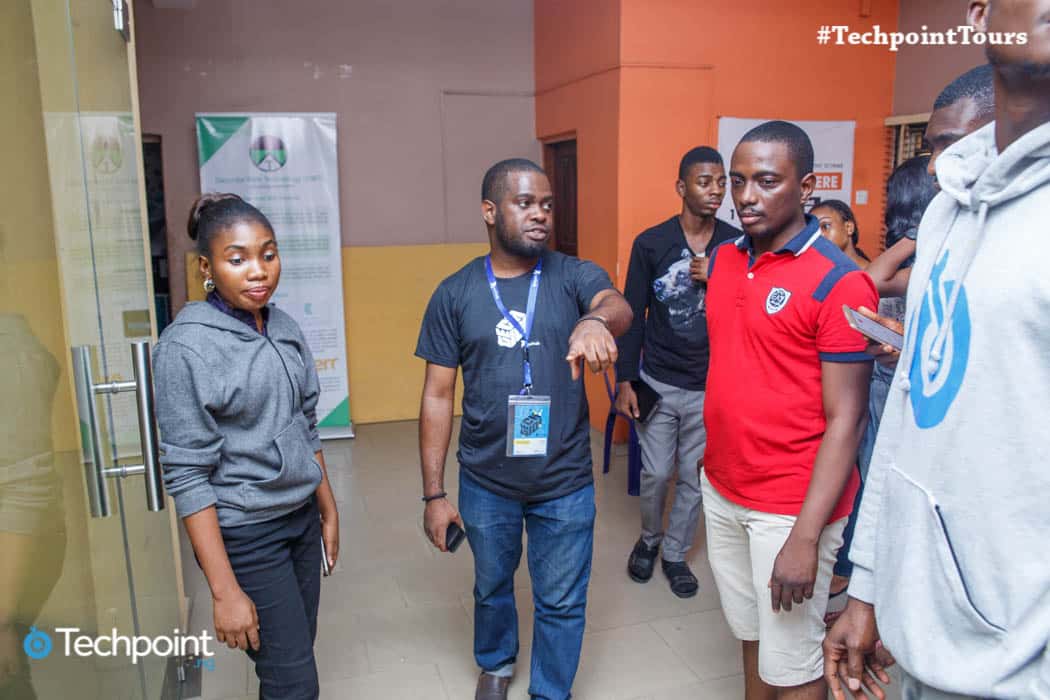 Francis is also a grounded creative, our cameras caught him painting an abstract piece while giving the team a low down of the hub's activities.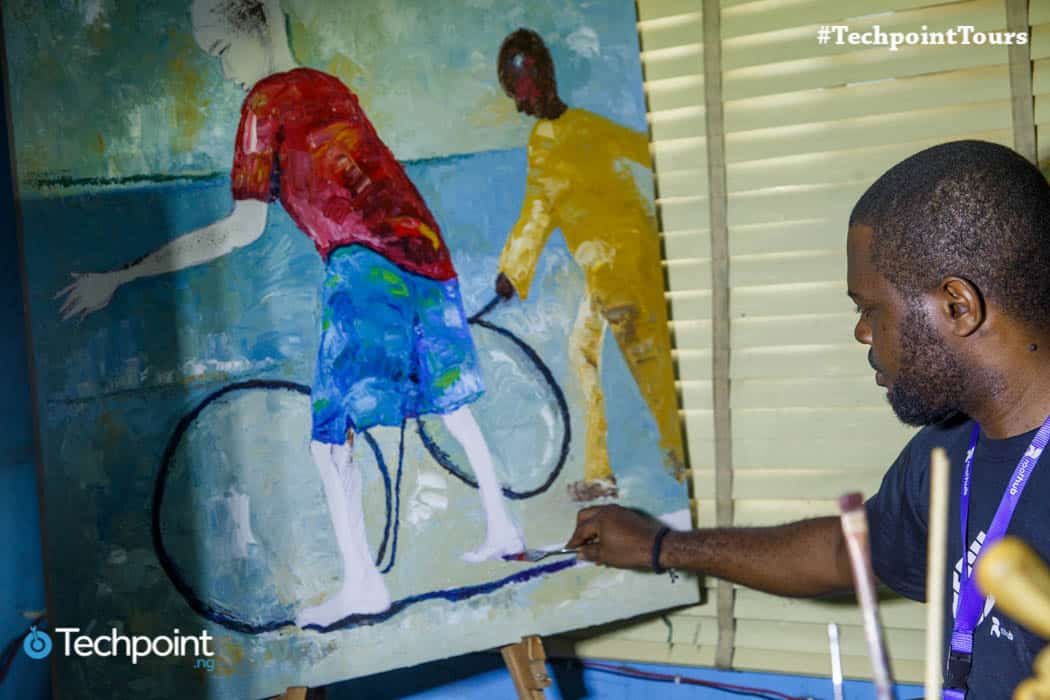 From the Root Hub, we drove to nearby Hubitz a tech business hub in the same environ. Edjo Okunobin, Project Manager at Hubitz gave us a tour of the facility and the businesses in it.
After a dinner of magic plantains, vegetable sauce and chicken done Uyo style, we retired for the night.