Techpoint Innovation Tour 2017 (Southern Nigeria Edition) is made possible by our primary sponsors — GIGM.com and Riby.ng
Location partners (Aba/Umuahia) include: Unilever, LearnFactory, Innovation Growth hub, Vigan Press, and Clintonel. 
---
We checked out of Ojiofor Hotel, Nnewi by about 8:30 AM on Friday with the intention of having breakfast before we kicked off our tour of the city. But to our dismay, no restaurant had opened yet so we decided to reshuffle our schedule.
Our first stop was the Innoson Vehicle Manufacturing (IVM) showroom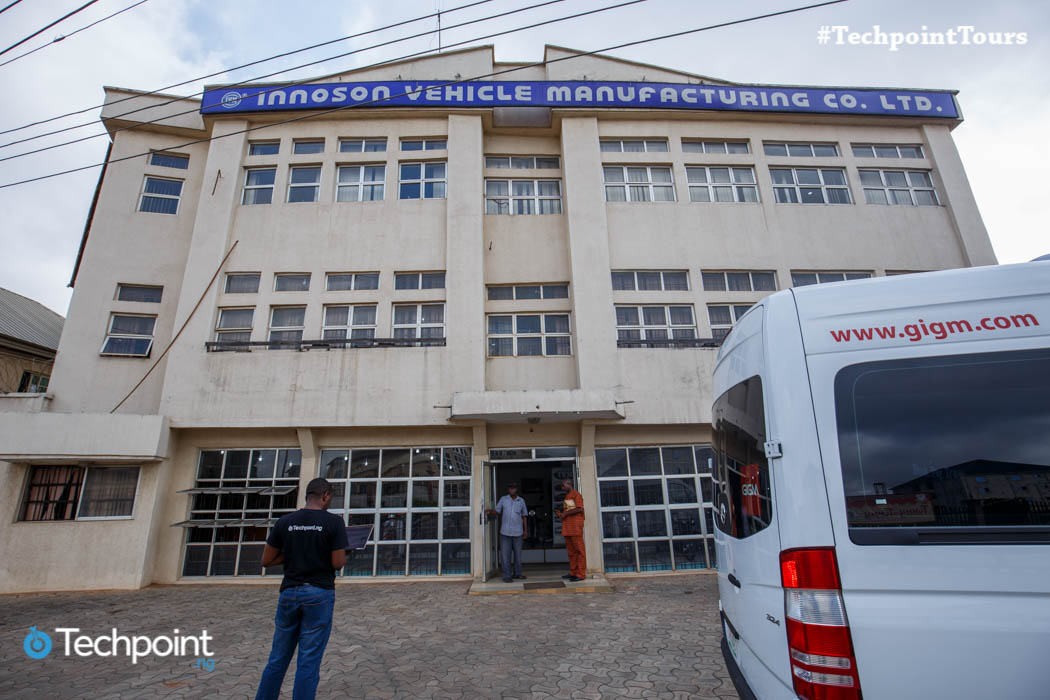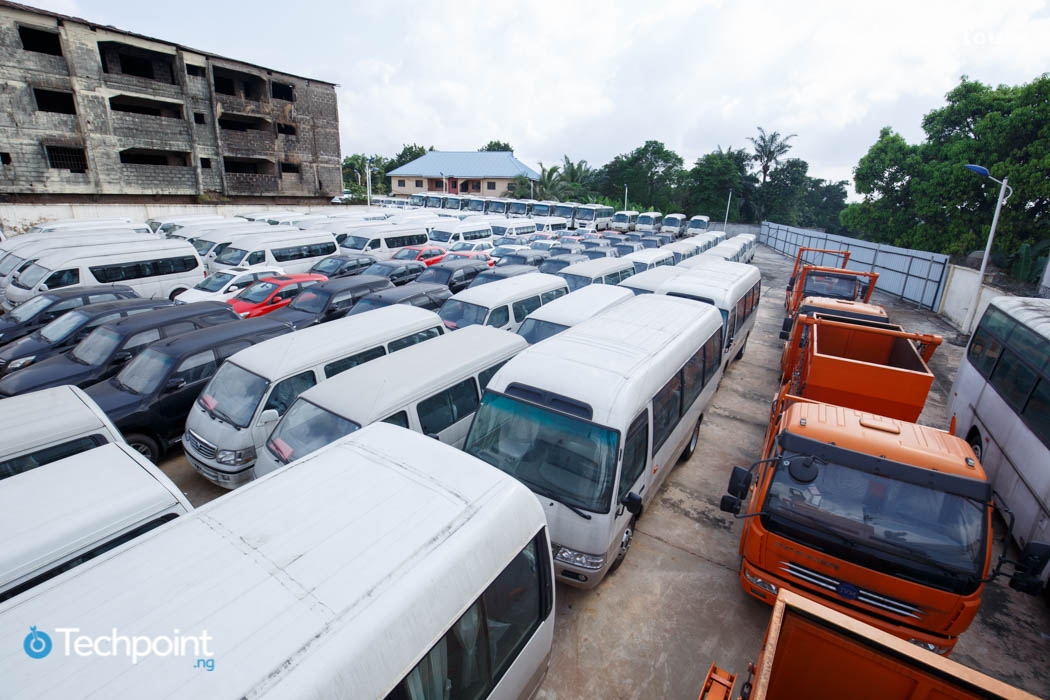 From the showroom, we made a bee-line for the factory, located about a 5-minute drive from the showroom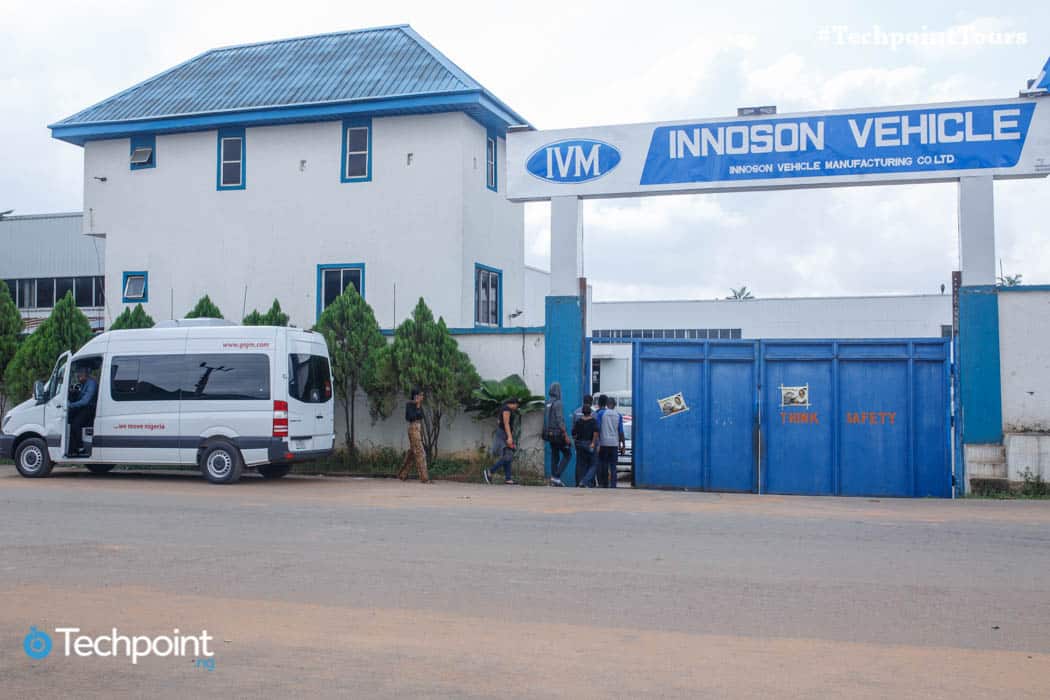 There, we were welcomed by IVM General Manager, Jude Nnamdi Onusogu.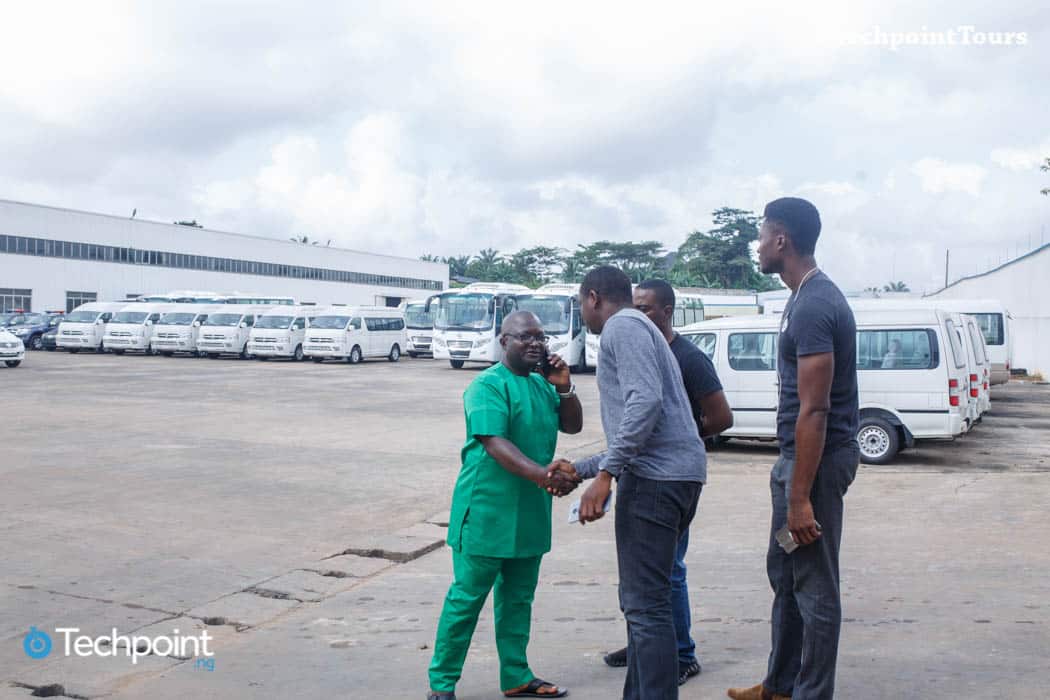 We will call the GM "Jude O" from here on because he is cool like that
Jude O introduced us to Engineer Ekene who is the Quality Control manager at the Innoson Nnewi factory. Ekene was nice enough to show us round the factory while explaining the production process in detail.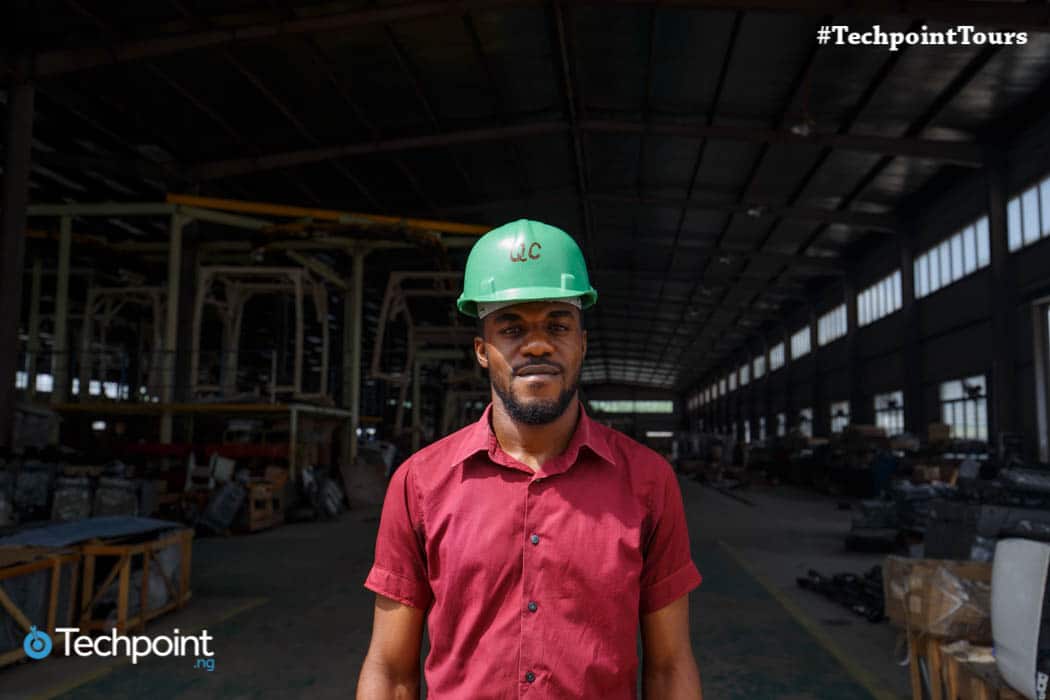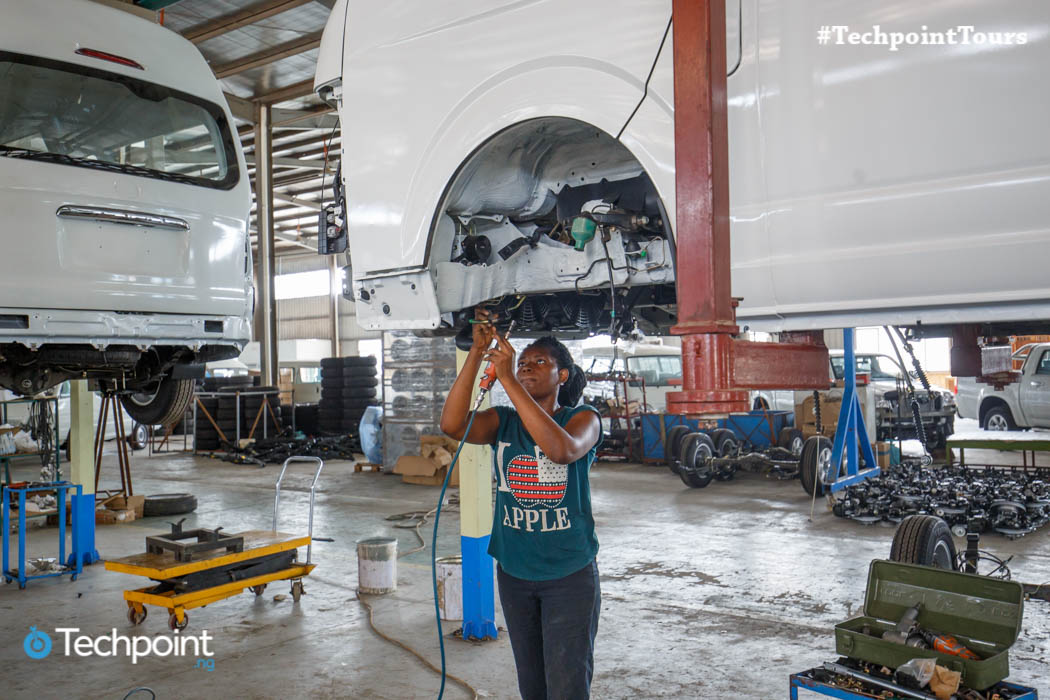 Meanwhile, back in Aba, Nifemi was playing lone ranger as he was representing Techpoint at GDG DevFest Aba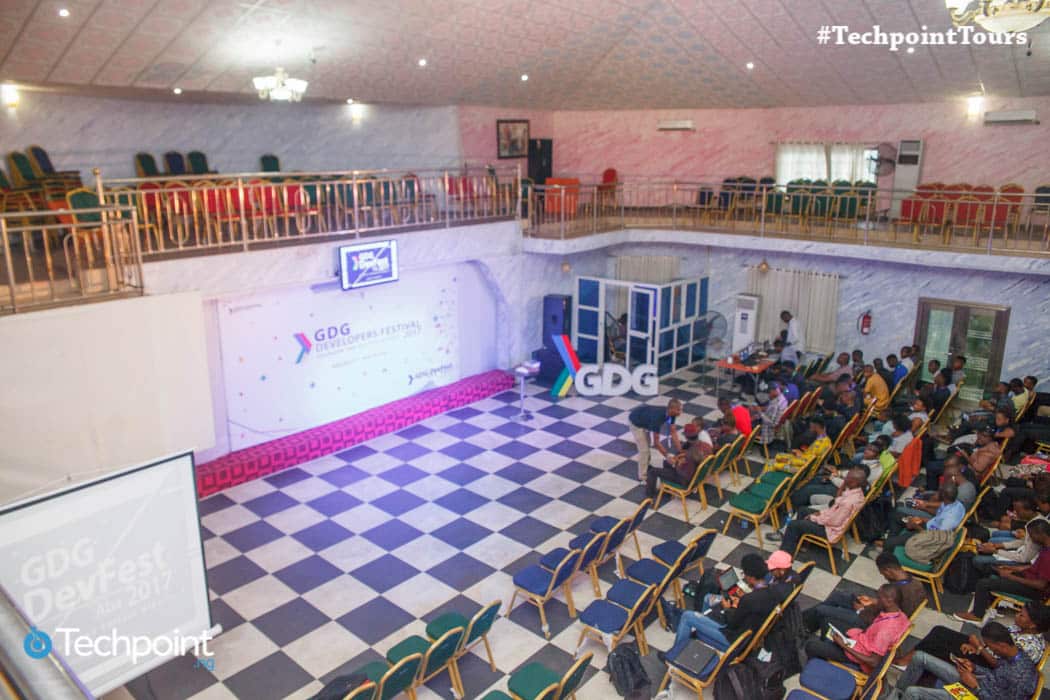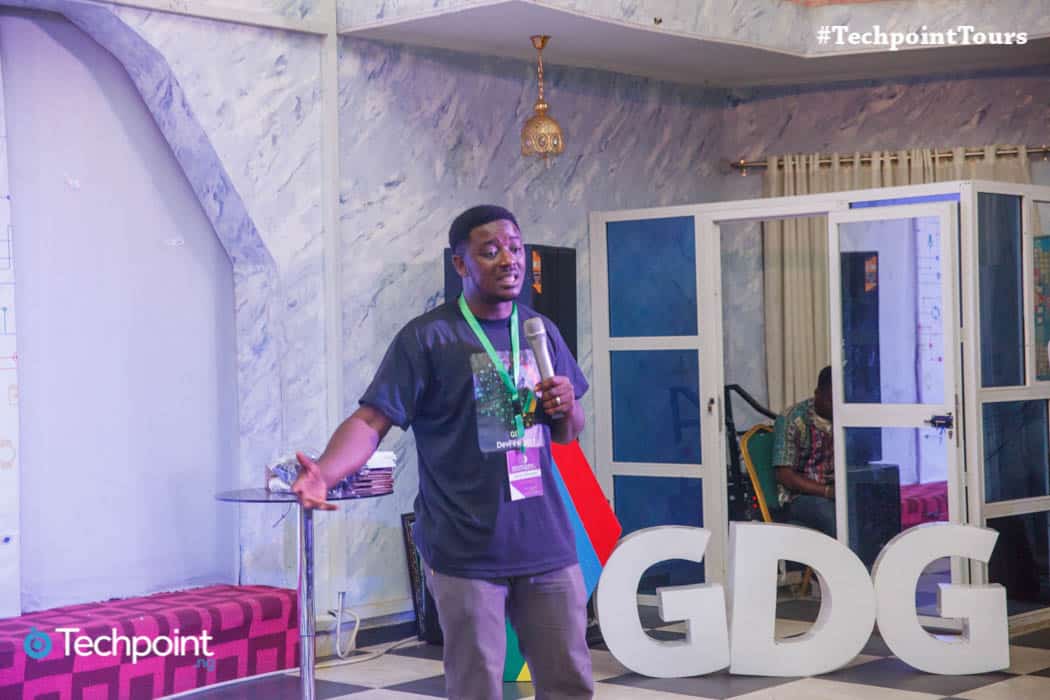 Host to attendees from various states in the South-East and external guest speakers like Aniedi Udo-Obong of Google and Prosper 'Fireman' Otemuyiwa, GDG DevFest lived up to its billing as the "largest tech group in Abia state".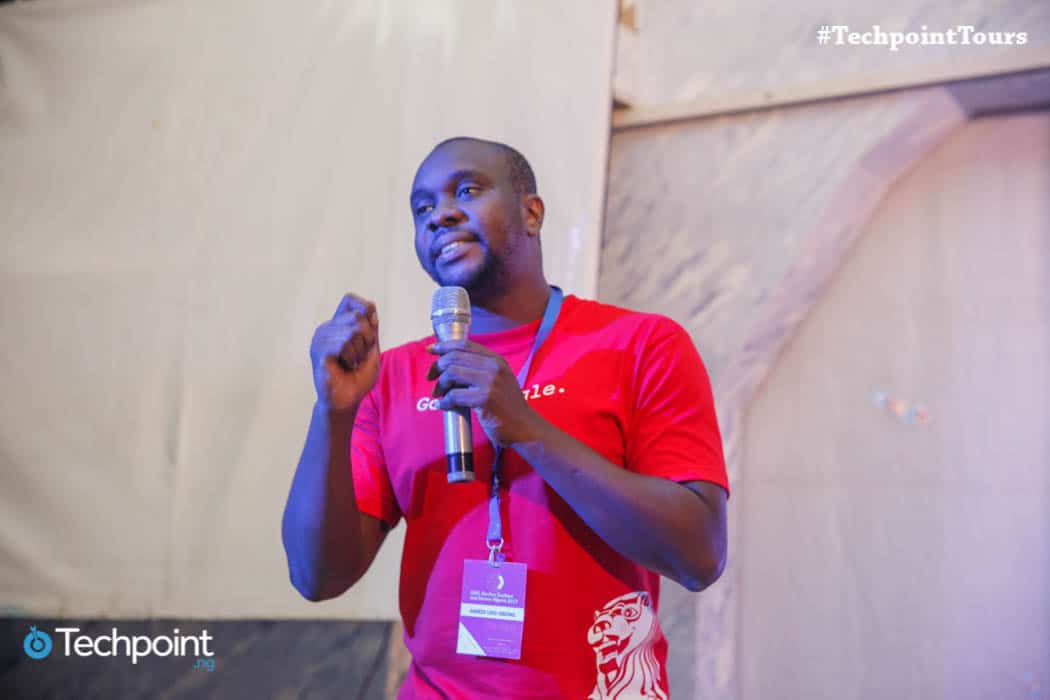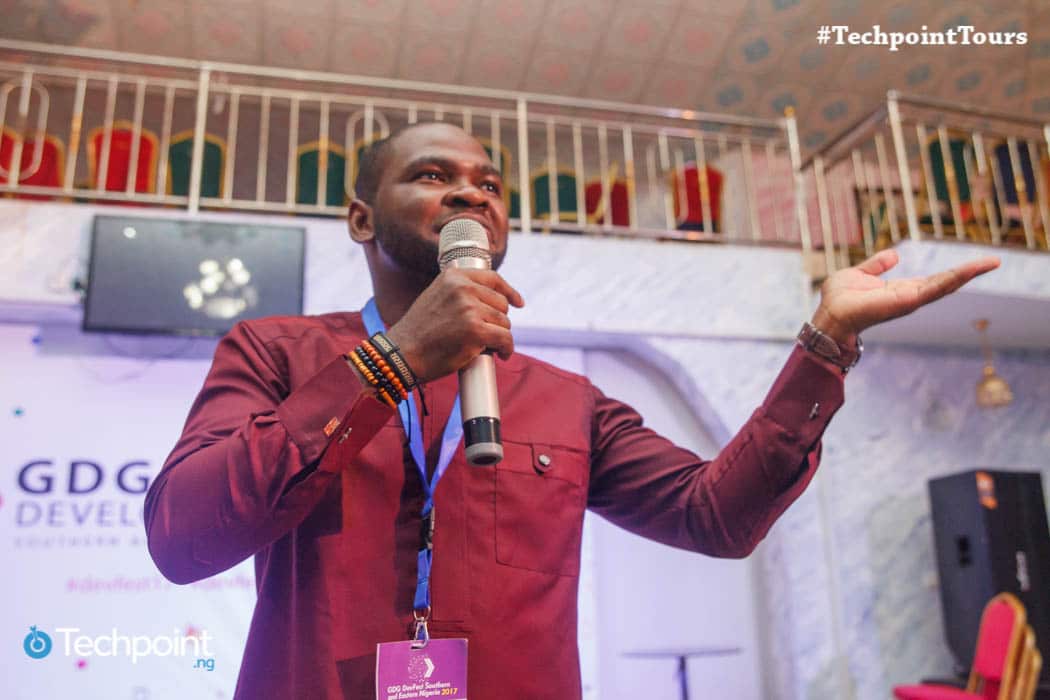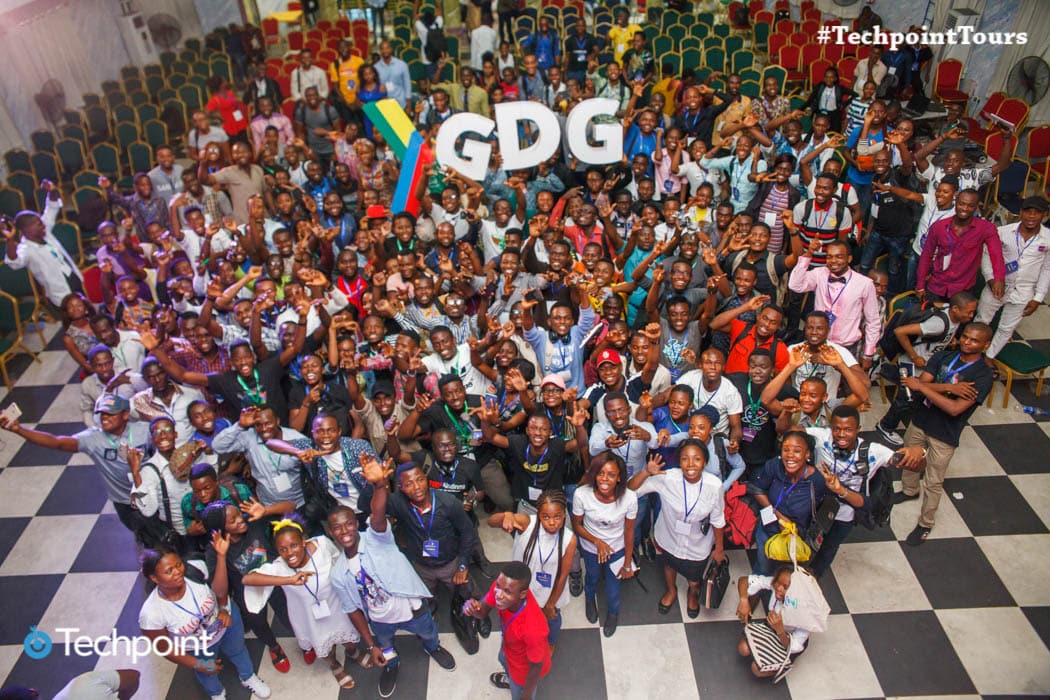 Back in Nnewi, we were done with our tour of the Innoson factory so we finally headed for brunch. This took us about an hour because two team members, who we won't be telling on, decided to order twice.
After brunch, we set out for the Ultra Modern Nnewi market, also known as UNN -- "University of Nwoke, Nnewi" -- where Victor and Ifeanyi took lesson notes from seasoned entrepreneurs in the market.
There was a tête-à-tête with celebrated Nnewi tycoon, Chief Ogbuawa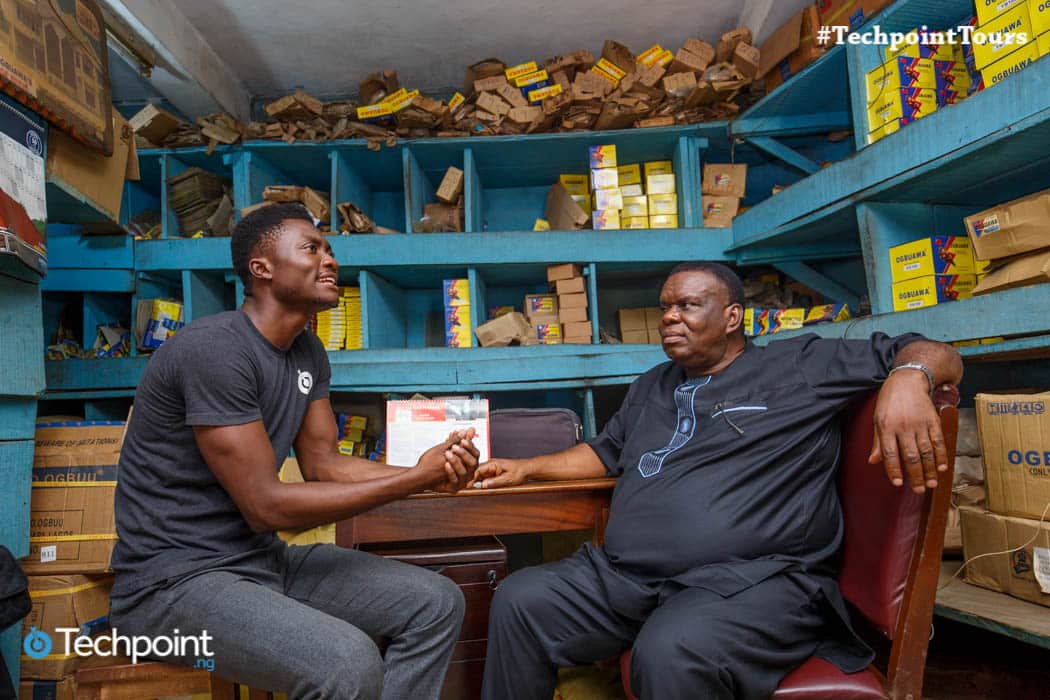 A group interview with Onyinye Eze, Director/Analyst at Sachccosam Nigeria Ltd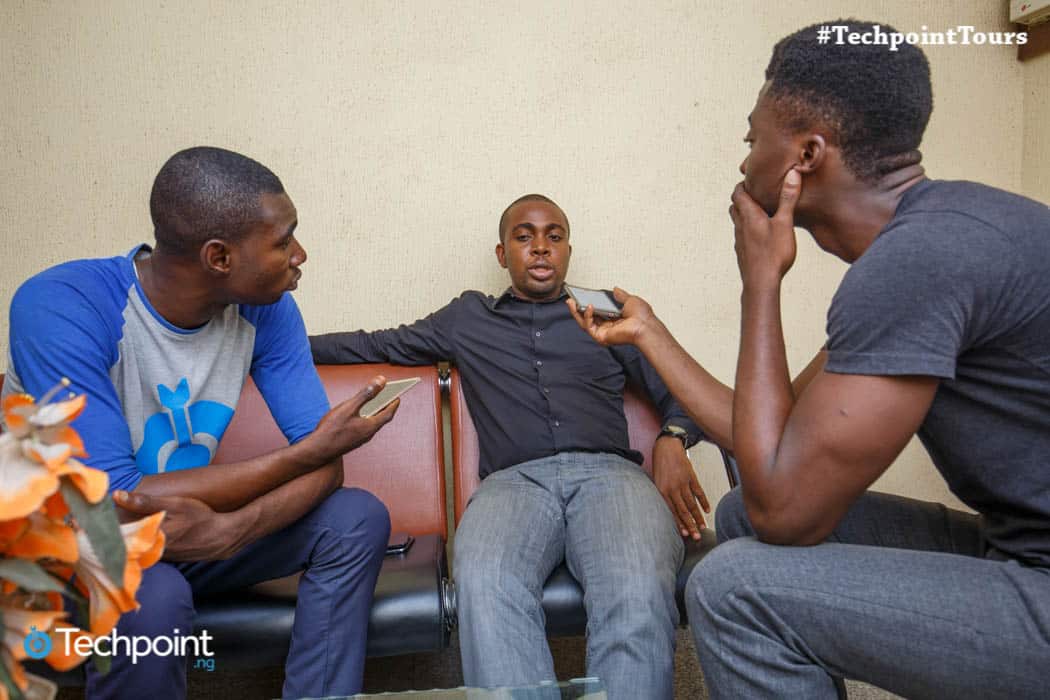 And finally, conversations with upcoming entrepreneurs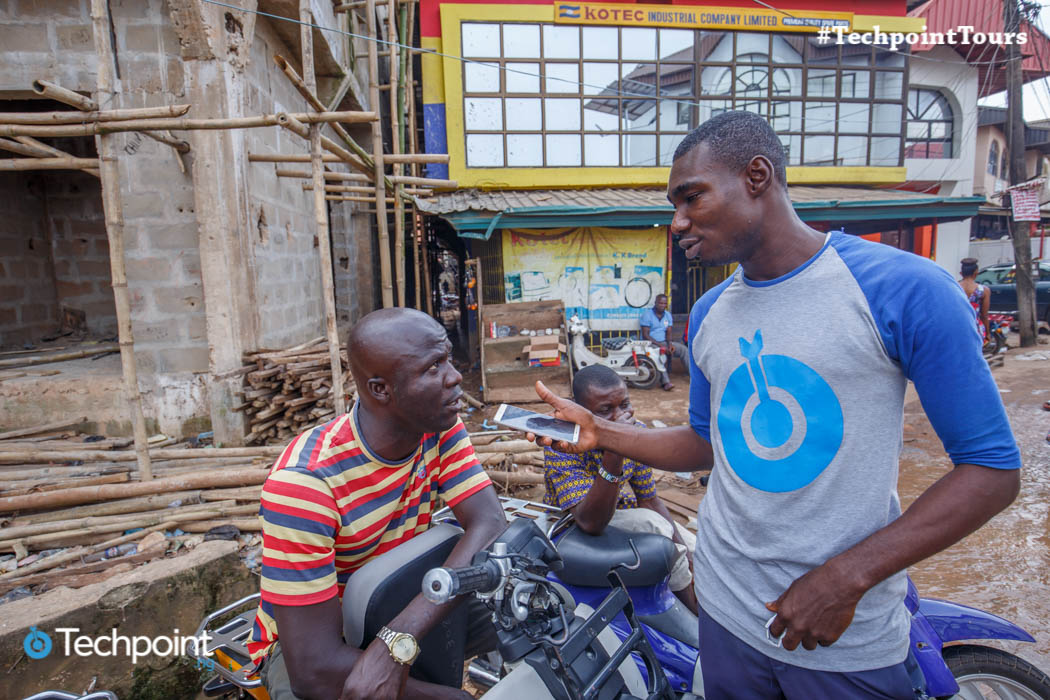 By 2:30 PM, we were set to head back to Aba. The journey was smooth from Nnewi through Imo state but by the time we hit the Aba-Owerri road around 5 PM, traffic caused by road construction ensured we didn't reach our destination until 5:45 PM.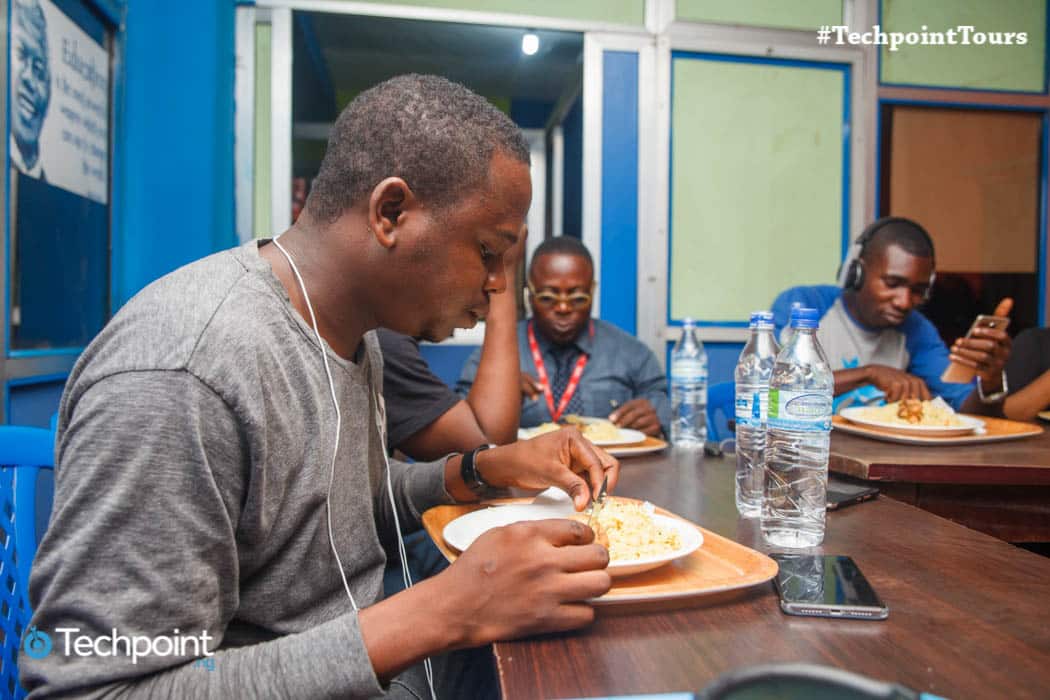 Our destination was LearnFactory, where we were treated to a delicious dinner of fried rice and chicken. We headed for our hotel around 7:30 PM, bringing to end our shortest day yet since we began the tour.
---
The Techpoint Innovation Tour continues today with a tour of the Aba manufacturing hub. 
Join us at Ojukwu bunker, Chief Michael Okpara Avenue, Umuahia, Abia on November 13th, 2017 by 4pm for a meetup. Register to attend here.