It's happened to you before, or you know a friend of a friend who has experienced the same thing. You know? Those times where you've been charged an incorrect fare? Encountered a rude driver, or perhaps even forgotten an item in an Uber? What do you do? How do you get support for those times you've had a knotty challenge? Our in-app Help feature to the rescue! - a technical support system that helps you get a prompt response to your queries at the swipe of a finger. So just in case you're wondering how it works, below we will unpack it all for you.
Uber changed the game in terms of how riders can access support when it launched an in-app support system to help you get a prompt response to your queries at the tip of your fingers. Since launching this feature, you now have access to global network of support centres to provide 24/7 support all over the world.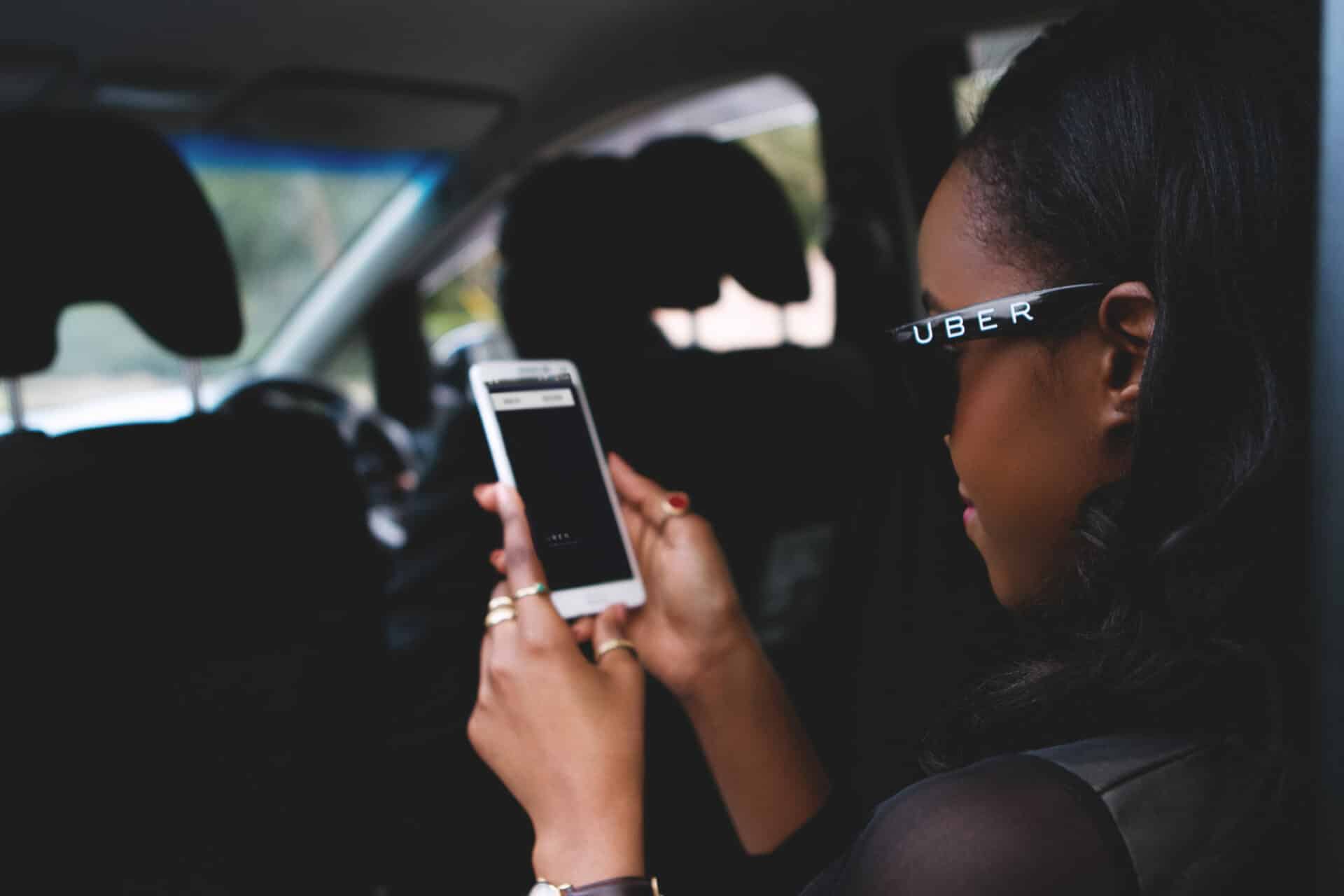 Uber aims to give you a personalised service where you feel like you have a dedicated Personal Assistant to assist with any issues you may face when using the app.
Below are some examples of issues you can get resolved in the in-app section which can be accessed within your Uber app by tapping the menu icon (three bars) in the top left-hand corner of your app. You can then proceed to navigate and tap on the "help" icon, scroll down and report the issue at hand.
Technical issues when requesting a trip
First impressions last, you don't want to ever arrive late to a first date. So if for example, the app shows you that your Uber is at Amala Shitta, when it really is in front of your house off Adelabu, then you are urged to provide feedback in-app to ensure such technicalities are prevented from happening again. Uber's Global Support Team reviews trip ratings and feedback from both riders and driver-partners.
Driver started a trip without you in it
On a  scale of 1-10, this would be a 20 on the pet-peevometer. What do you do when a driver starts a trip without you in the Uber? Go to "Your Trips" tab in the in the in-app help section, click on the particular trip, scroll down and file a report. The good news is that you will get a response from the Uber Support pretty quickly, and will help improve standards and service delivery. How cool is that? But remember, be a 5 star rider and don't keep your driver  waiting as they could have done a trip in the time you have wasted.
Vehicle was different from the one in my app
So you requested a blue Toyota Corolla, and it's right there specified in the App. But then, a black Kia Rio pulls up in front of you? What should you do? Look at the details again in-app and confirm that it truly is a different car, politely ask the driver-partner to cancel stating that it's a different car. Uber takes this type of error seriously as it is against its policy and regulations. Once that's done, you will need to immediately file a report and the Support team will immediately deal with the issue. Please do not enter into a different car from what's stated on your app, as it poses a security risk.
Incorrect fee charge and trip receipt
Everyone loves a discount but no one wants to pay more than they are supposed to. In an incident where you are charged more than you should, you need to alert Uber via the in-app help feature. The app generally takes three days to credit the rider back their funds. Upon completion of a trip, Uber will automatically send you a trip receipt to the email address you registered your account with. Should you need another receipt resent to you for whatever reason, the good news is that it can be requested again through the in-app help feature too.
Bad driver experience
Although driver-partners are trained to always be friendly, polite and courteous, some drivers can be a little too friendly making you feel uncomfortable. When drivers ask questions like when will I see you again? Or can I have your number? That's not okay. On the other end of the spectrum, if a driver is rude, aggressive or confrontational this can make you feel unsafe and unhappy. Uber does not tolerate these kinds of behaviour in any way, and you are encouraged to immediately draw attention to such unprofessional behavior via the in-App help feature.
Yikes! Forgot an item in an Uber
Again, this happens to the best of us. You took off your heels to wear a pair of slippers and then promptly forgot the shoes, or forgot your newest pair of Dapmod sunnies, or worse, forgot your set of dirty laundry. Talk about Awkward! If any of these happen to, you can let us Uber know in the in-app help section. If you also happen to forget your cell phone, log on to help.uber.com/riders to make a report. Once the driver-partner has confirmed that the item is in their possession, you and the driver can meet at a mutual location to make the exchange.
My Uber was stopped by law or vehicle enforcement
All Uber-driver partners are mandated to have valid licenses and car registration documents. So in the event that your Uber gets flagged down by law or vehicle enforcement because of expired or incomplete vehicle documentation, do not fret. Request politely that the driver ends the trip, so you can be on your merry way. In the event that this doesn't happen, you the Rider should end the trip, and immediately contact Uber Support via the in-app help. You get the dual advantage of receiving a refund and informing Uber about the incident.
I want to change my driver's ratings
You were so thrilled with the excellent service offered by your driver-partner that you were going to rate him 5-stars. But you mistakenly clicked 2-stars, and now you're wondering how to fix this. Never fear, in-app help will save the day. Go to "Your Trips" tab in the in the in-app help section, click on the particular trip, click on "I had a different issue," and then click on "How do I change the rating for a driver." Follow the instructions and voila! The driver-partner gets his excellent rating - happy you, happy driver-partner! Sometimes a 1 - 5 rating doesn't quite sum up how satisfied you are with your driver. Now you can leave your driver a compliment and they will receive a notification on their home page.
Uber made me pay for a cleaning fee
Yes, Uber charges for those embarrassing moments when you have an accident in the vehicle after a fun night out. This fee is used to clean the vehicle to ensure that the next rider finds the vehicle in a good condition. If you are still unsure why you are paying this fee, you can go into the in-app section to query this.
How to apply a promotional code
From time to time Uber offers special promotional discounts. These are great for when you need a ride but are a little low on cash. To make use of these codes you need to know how to input these promotional codes. Below are are the quick and easy steps to make use of the promo codes
Select "Payment" from your app menu.
Scroll down to Promotions.
Tap Add Promo Code/Gift Code.
Enter the code and tap ADD.
Tip for amazing service
Great service is wonderful and sometimes you feel that it should be rewarded. Uber does not require you to give a tip however if you wish to do so it is up to you. Driver-partners should never insist or bully you into giving a tip. As a rider, you are encouraged to report such instances via the in-app help feature.
That's it for now people, remember that contacting Uber is one click away, and you can always access in-app support 24/7. If you still need to reach the support team for any other issues, please tap the "Help" button in your Uber app or go to http://t.uber.com/contact. If you're interested in becoming a driver with Uber, please visit get.uber.com/drive.