Techpoint AMA Live Sessions (#TPAMA) returns next Thursday, November 2, 2017. I will be hosting Philip Ese and Nnamdi Azodo, team leads of ALAT.
ALAT, which is powered by WEMA, offers customers a fully digital banking experience. So, all that is required to open and run an ALAT bank account is an internet-connected device.They recently launched ALAT 2.0, which has exciting new features.
On this edition of Techpoint AMA Live Sessions, you will have the opportunity to ask them just about anything around digital banking and how their solution is changing the landscape.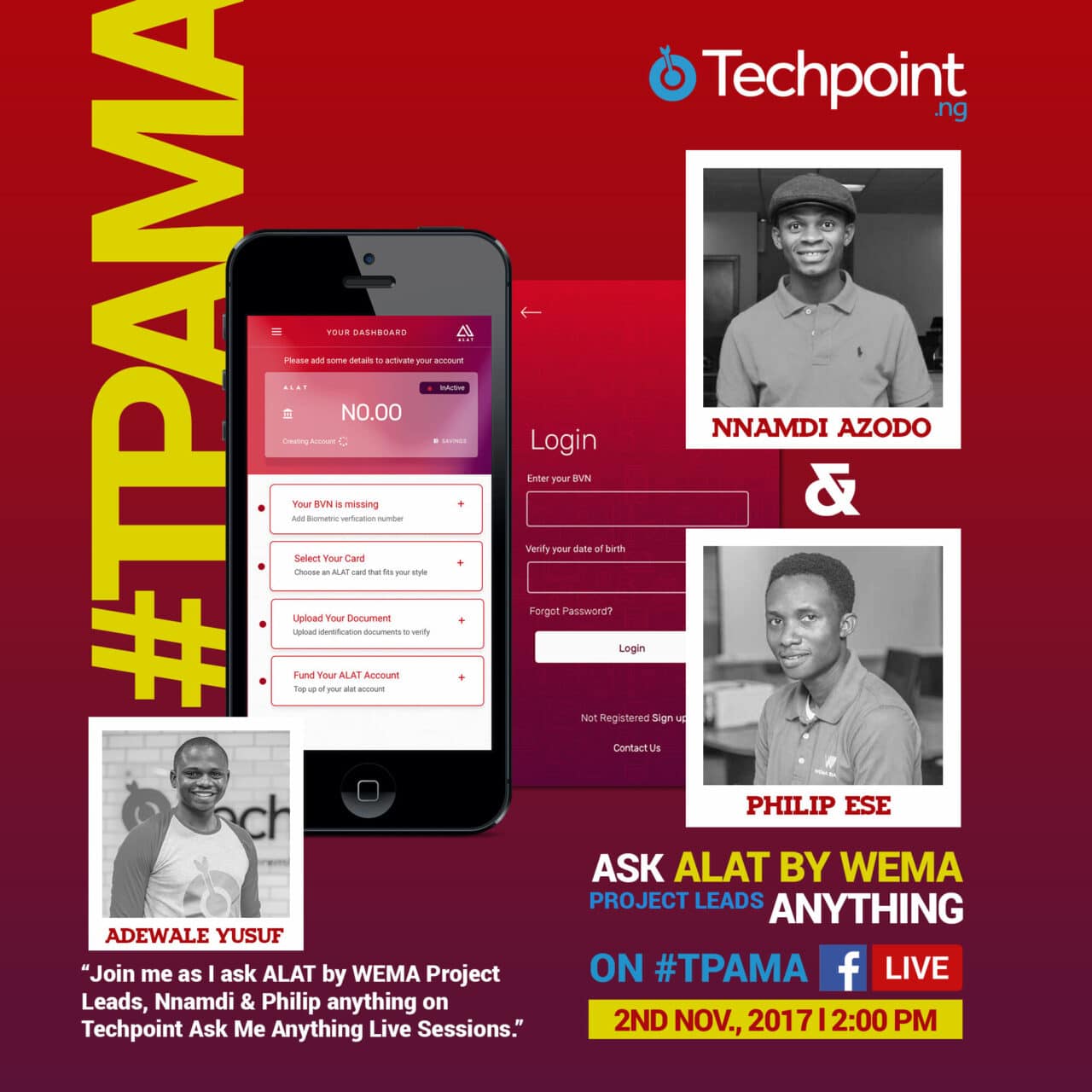 Join me for an interesting live video chat with Philip and Nnamdi on Thursday, November 2, 2017, at 2 PM via Facebook Live video.
How to join in
Like our Facebook page.
Go to your Facebook settings (from app or web)
Find your way down to Notifications
Click On Facebook
Scroll down toLive Videos and ensure it is On.
Facebook will notify you when we start the live broadcast.
Alternatively, you can save the date to your Google Calendar or subscribe to our website push notification (the red bell at the bottom-right of this page.
You can also send in your questions ahead of the live recording either via the comments section below or our Twitter page.