DropBuddies connects people who need packages delivered to those headed towards the delivery destination. As an online peer-to-peer package delivery service, it uses GPS to alert couriers closest to indicated pickup points via push notification on their mobile device.
The on-demand delivery startup was launched on January 10, 2016, by Co-founders Oluwatomi Solanke, Ayomide Fagbohungbe and Opeyemi Olanipekun.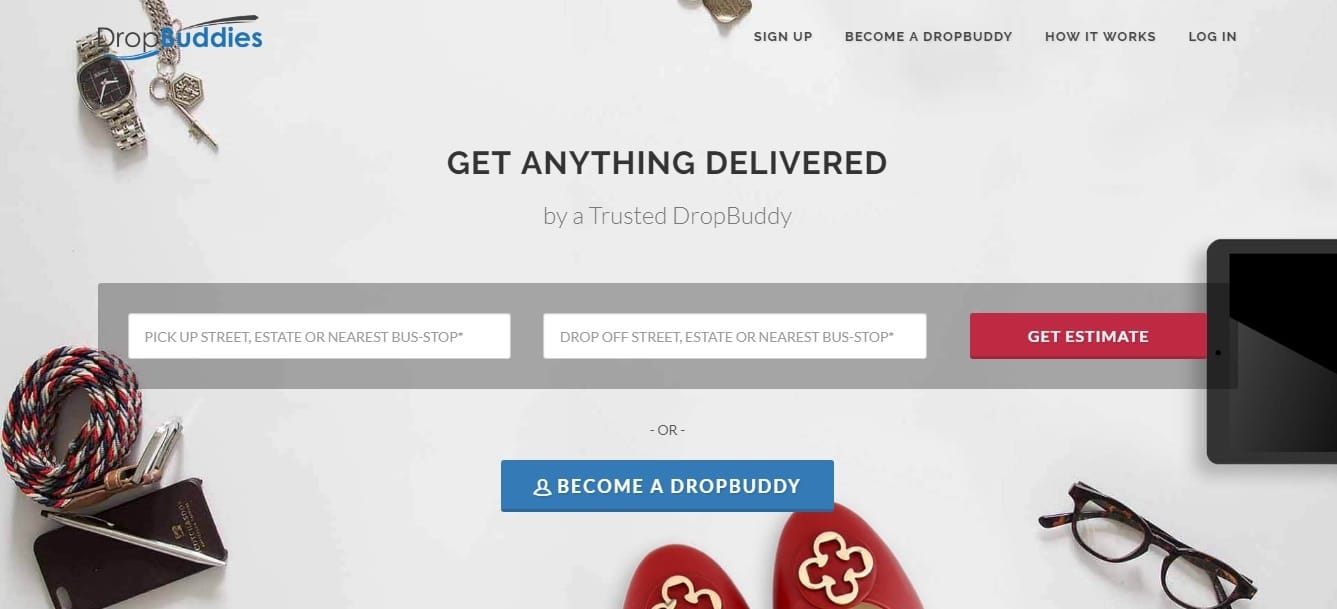 Having combined technology with logistics, we have created a digital version of on-demand delivery. Our distinctive feature is that everybody can have a try at working as a courier.
Owning a vehicle isn't necessary to become a dropbuddy on the platform. Couriers range from private drivers, commercial drivers, bike users and pedestrians. All a user needs to do is download the mobile app and sign up as a dropbuddy. Business owners needing logistics services can also leverage this service to send deliveries to their customers. Packages could be anything from flowers, keys, invitation cards to bulky items such as furniture.
In order to enhance the product's workflow, the platform operates an API that integrates tools such as maps, artificial intelligence and algorithm. According to Oluwatomi, this helps the merchants to understand and manage the route of packages more effectively.
DropBuddies employs a revenue-sharing model. As such it earns 20% of the revenue, while 80% goes to the person delivering the package. To signup as a courier on DropBuddies, users must be over 18 years of age, have an existing Facebook profile, a bank account, BVN, and be mobile (bike, car or on foot).
Unlike traditional courier companies, DropBuddies claims to be more reliable, convenient and time-saving. Also, it allows users to track items' delivery status, set future dates for item pickup, all from their mobile phones. Since inception, the on-demand delivery platform has recorded several milestones, including its selection for SpeedUp Africa's Bootcamp in Ghana.
To make use of this service, you may visit the website.
---
Discover new startups every weekday by noon (WAT) | Pitch your startup here.