Based in Port Harcourt, Requana is an online marketplace that matches local service providers with those demanding such services. Oladosu Emmanuel (CEO) launched the platform on August 7, alongside Joshua Kenedinum (CTO), Ibanga Emmanuel (CFO), David Omons ( CIO).
Since inception, Requana claims to have listed three hundred (300) services in categories such as home, beauty and wellness, events, transportation and education.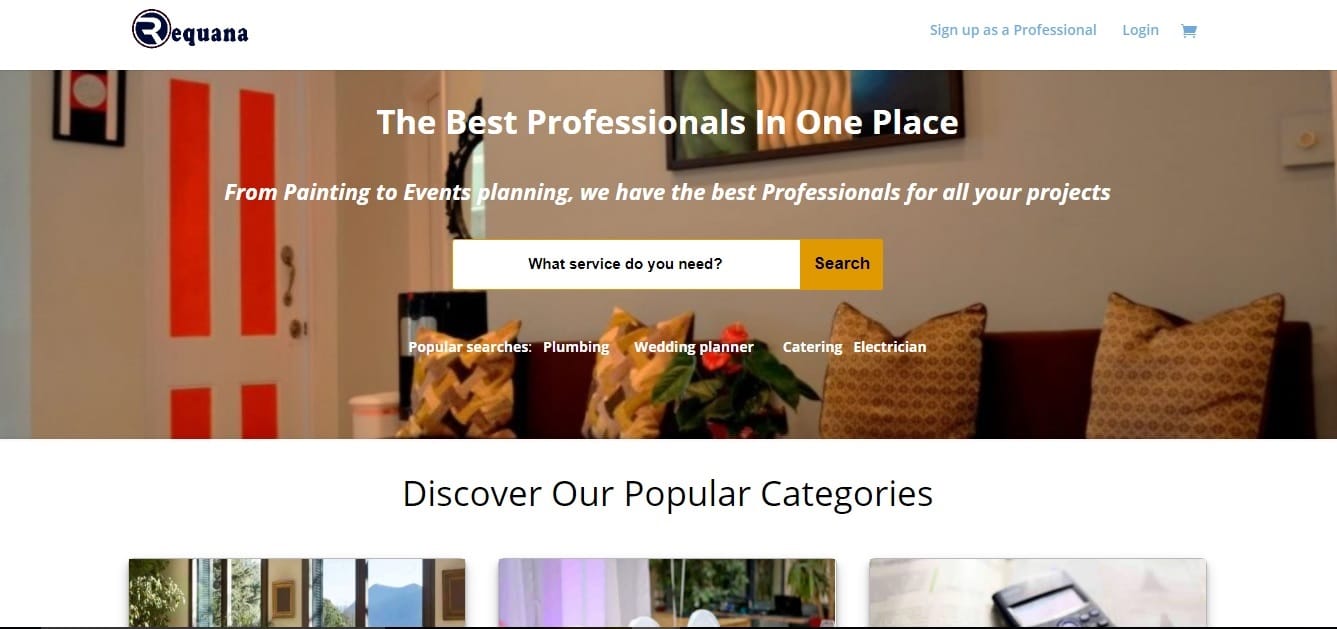 We make it fast and easy for clients to get connected to high-quality professionals (from plumbers, carpenters, event planners to academic and music tutors) for free.
How Requana works
On the website, users can either sign up of a professional or client. When requests are made, clients fill in necessary details and are matched to preferred professionals. Unlike several competitors, the platform isn't restricted to smartphone users or those with internet access. Requests can also be made via a short code service. By texting Req to 33811 from any phone type, Requana is notified that someone has a project that needs attention.
This, according to the founder, results in a wider user base and more extensive reach. It also facilitates their vision which is "to ensure that people are connected to the best professionals who will offer excellent services and bring more clients to professionals easier and faster through technology," Emmanuel explains.
If you need any professional services in Port Harcourt, visit the website.
---
Discover new startups every weekday by noon (WAT) | Pitch your startup here.