As a law undergraduate at the Abia State University, Chidiadi Madumere got her first job as a documentary scriptwriter for EbonyLife TV. "My first break out job was for EbonyLife TV. I was their onscreen writer for Naija Diamonds, a documentary about ordinary Nigerians doing extraordinary things. We travelled to about 10 states across the country interviewing people. It was an interesting experience for me." says Chidiadi.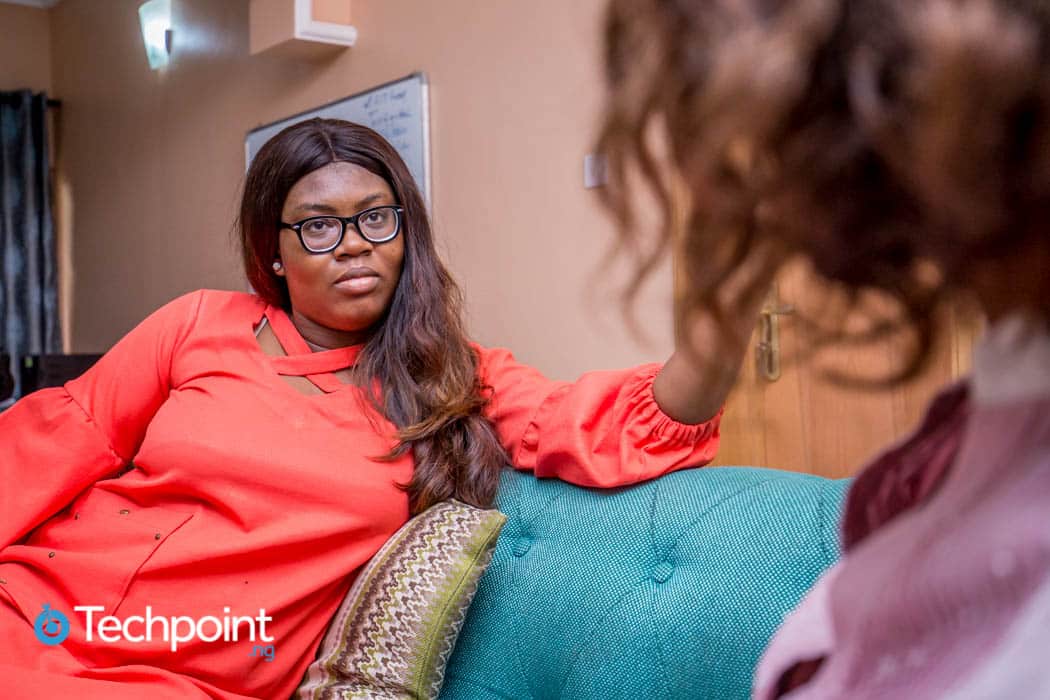 About three years later, equipped with experience in documentary and theatre production as well as corporate communications, Chidiadi started Black Purist Media Limited -- a marketing communications and strategic marketing agency that has worked with both emerging and leading brands across Nigeria.
Chidiadi Madumere is a professional corporate communications and marketing expert. In this interview, she shares her passion, challenges and optimism.
Titilola Oludimu of Techpoint (TO): I assume you were a writer before you ventured into script writing, how did it all begin?
Chidiadi Madumere (CM): I started blogging in 2013 after I lost a close friend. His death was cultism-related. It was a very emotional period for me and the experience gave me a whole new perspective about life. Life is too short so I needed to do something I was passionate about. I began with writing about domestic violence on Facebook before I got my personal blog.
I then decided I wanted to make a living out of writing so I took a scriptwriting course sponsored by the British Council. So I basically write for documentaries and theatre. I also write about personal experiences and I have won a couple of awards for some of my nonfiction work.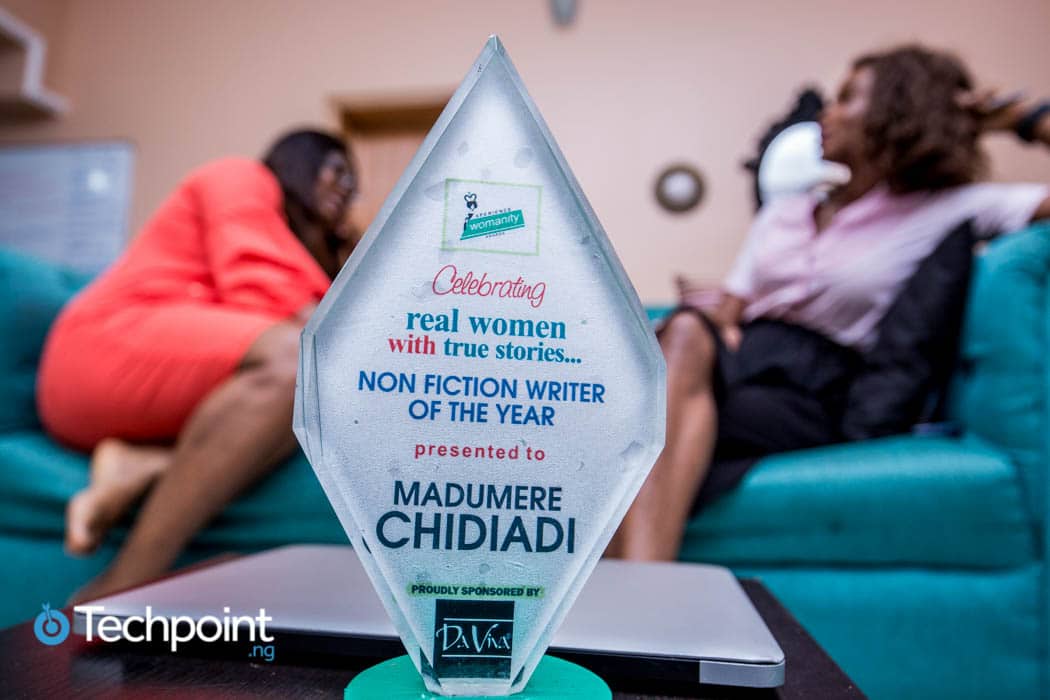 TO: I noticed from your LinkedIn profile that most of the jobs you did were each for a few months. Tell me about that.
CM: I have always known I would own my company at a young age so I had my career path already structured. I got my first job when I was 17 because I wanted to gain as much experience as I could but I didn't want to be stuck doing the same thing for a long time. So spending a maximum of six months on a job was deliberate. Although, my job at EbonyLife TV was a contract job so I had to move on at the end of  the production.
I started my career in PR consultancy at Sujimoto Construction Limited where I worked for three months because I didn't want to be restricted. Asides that, I moved from one job because I was poached by another company that was willing to pay me more than I was earning at the time. I am not saying it is good to work for three months on a job and leave, I'm saying I did it because I had a plan.
TO: When did you get the idea for Black Purist Media Limited?
CM: I was working as the Head of Corporate Communications at Studio 24 at the time. It is one of the largest photography companies in Nigeria with about 15 branches. It was an interesting job because I had the opportunity to work with various brands ranging from tech companies to fast-moving consumer goods (FMCG) companies.
I liked the variety and I was earning a good salary so I came up with the idea to replicate what I was already doing at Studio 24 for other companies. I couldn't stop thinking about the idea so I decided to execute. I built a website and registered the company. That was basically how we started.
TO: How did you get your first set of clients?
CM: Every business owner wants to make sales and that cannot be achieved without brand promotion. So getting clients was quite easy for me. I had my first client before I resigned from my job. I took on small jobs like building websites for small and medium scale enterprises (SMEs) while aiming for a big break. That took about six months.
TO: Was the Canon Europe launch in 2016 your big break?
CM: Yes it was. About six months into starting Black Purist Media, we found out that Canon needed the services of a marketing communications agency for their launch in Nigeria. We pitched alongside 10 other agencies and eventually got the account.
TO: How did that impact your business?
CM: It was the big break we needed. However, some big breaks can kill a business that lacks structure. I learnt some lessons working on the Canon Europe launch. Coming from a corporate communications background, I didn't really understand the intricacies of the marketing communications industry. We made some mistakes which cost us some money. However, it  reassured my team and I that we were on the right path.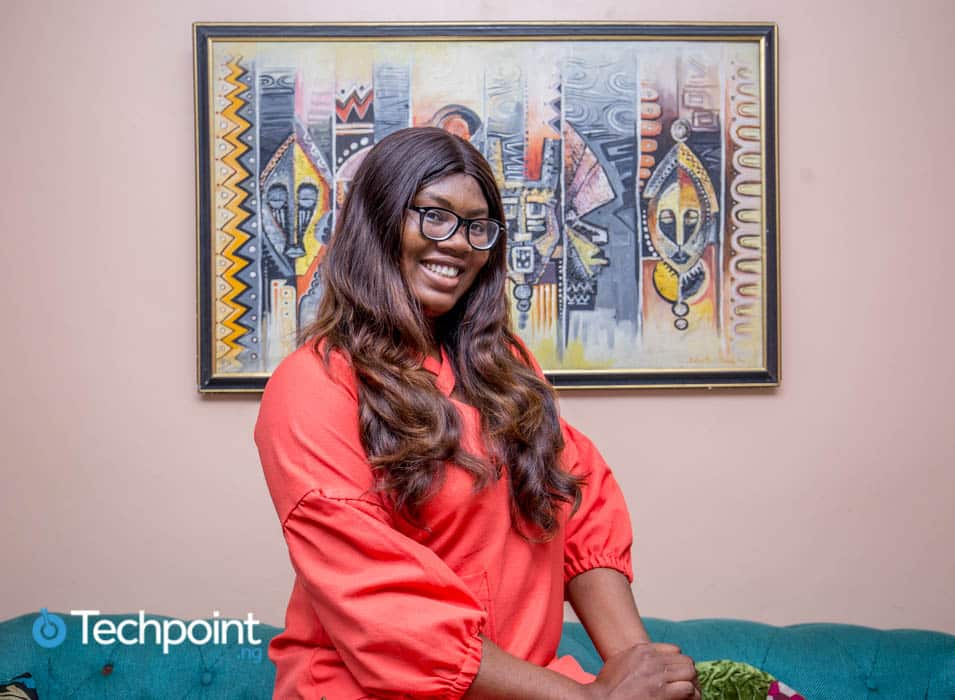 Moving forward, we try to cut our loses. We spent our first year understanding the market and building a structure. Even though I would say the Canon account was a highlight of my journey as an entrepreneur, we are still aiming at bigger accounts.
TO: What's the size of your team?
CM: We are about seven now but we used to be 15. I decided to let some staff members go so as to eliminate the challenges of over staffing. When we need to execute jobs, we partner with other agencies.
We recently adopted the remote working culture because I realised that it is more productive. We only meet to attend pitch meetings. We use online tools that enable us to check in everyday and so far, members of the team have been meeting their deadlines so I have not had any issues with going remote.
TO: From your experience, what common marketing mistakes do Nigerian SMEs make?
CM: Most Nigerian small business owners don't know how to sell themselves. They don't know that because they don't have money to spend on marketing like big companies, every touch point should convert to sales. Most of them use generic templates for their complimentary cards and proposal letters without highlighting their unique selling points. This is how they lose prospective customers.
TO: I read that Black Purist Media has an Abuja branch, how do you manage it alongside the one here in Lagos?
CM: It has been stressful. We launched the Abuja branch 4 months ago, I've been shuttling between Lagos and Abuja ever since. We launched in Abuja because I realised that there are a lot of SMEs springing up there. People in Abuja had previously relied on government contracts and since things have changed, they are setting up businesses. We consult for them, helping them to increase their cash flow. So far, things have been going well.
TO: In what way has being an entrepreneur changed you?
CM: Entrepreneurship has taught me to be patient and strategic. I used to be hot-headed and spontaneous but entrepreneurship requires believing in the process because profit does not come immediately you start a business.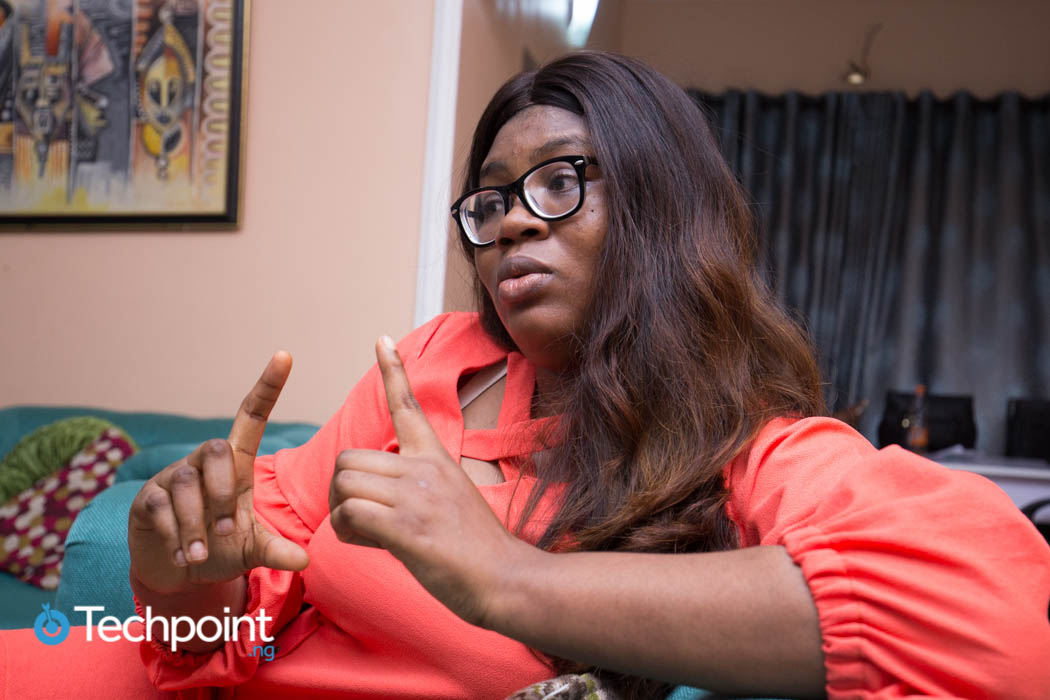 I have also had to give up my time. I work 24/7, miss weddings and birthdays of friends and family and at a time I was hardly seeing my son. I had to learn to find a balance and as a single mother, I had to find a way to keep my son around me and still do my work. That also influenced my decision to adopt the remote working culture.
TO: What advice do you have for aspiring womenpreneurs, especially those venturing into marketing communications?
CM: Get a coach, a mentor or a professional adviser. Find someone who is better than you at what you do to guide your journey. They will help you avoid unnecessary mistakes.
TO: Where do you see Black Purist Media Limited in the next five years?
CM: My plan for Black Purist Media in the next five years is to expand. I believe that we need to be in certain strategic locations across Nigeria to offer our services the best way we can. We are being cautious now because we need to attract accounts that we can handle. I hope that in the nearest future, we will be able to attract bigger accounts.