Processing one's admission in an international university could be as daunting as playing sick to weasel out of an arduous task.  If asked, many international students will attest to the difficulties they encountered on their journey to studying abroad.
But here's the good news: there are now solutions leveraging technology to solve such challenges and among is Studyinbudapest. Launched on February 2, 2015, by Iyiegbu Davies, the mobile app offers technology-based travel services to international students -- all around the world.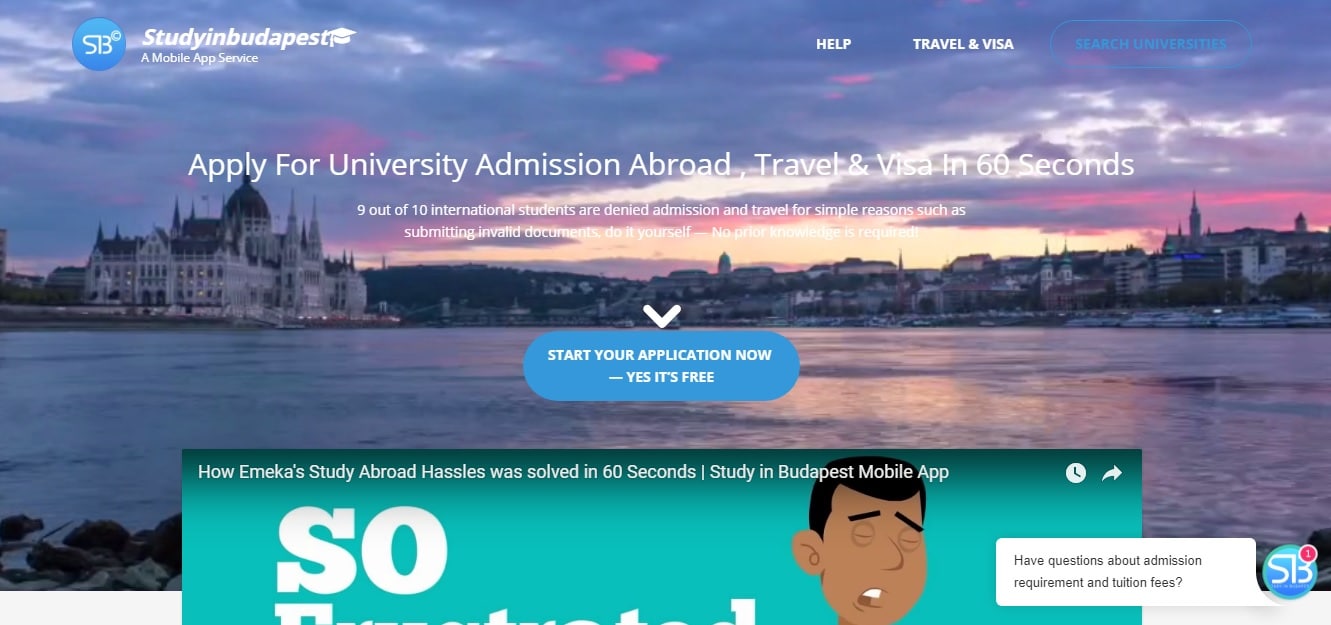 Studyinbudapest caters (first) for students' international admission processing, then travel requirements -- visa, airport manoeuvres, and accommodation -- in a matter of minutes. The founder, Davies, claims student applications are processed in 60 seconds.
Studyinbudapest rolled out its latest release -- version 5.0 -- on October 30, 2016, with more exciting features. They include currency exchange, city guide information, travel insurance, student jobs, fast and secure in-app payments (for premium services) and more, all fully automated.
Similar to Studyinbudapest is Uniplaces.com, Youthmoving.com, and Student.com. But every business has its Unique Selling Point (USP). For Studyinbudapest, it is the definitive approach and compound solution it offers users.
Compared to competitors who offer only accommodation assistance to students, we provide a perfect alternative that offers students more as a total package. Our app, therefore, offers to solve the biggest problem for students, which is first, getting university admission before thinking about travel help such as accommodation and the rest. --  Iyiegbu Davies.
It is glaring that Studyinbudapest positions itself as a one-size-fits-all platform for international students. But will this seemingly compounded solution efficiently deliver on its value proposition?
You should visit the website to find out yourself.
---
Discover new startups every weekday by noon (WAT) | Pitch your startup here.