Check out new tech job vacancies this week and apply for roles you are  interested in as soon as you can.
Operations Lead/Officer at Medifix
Job type: Full Time
Location: Lagos
Application deadline: September 22, 2017
Responsibilities
Assist upper management in setting goals/milestones that promote company growth
Oversee daily activities of the team
Prepare business plans, budgets, schedules and other organisational reports as needed
Provide advice and guidance to other employees
Manage team workloads to meet goals, milestones and deadlines
Develop plans to increase efficiency and reduce costs
Improve existing processes and policies
Ensure customer requirements are met in a timely manner
Manage stock and inventory
Oversee web, software development and overall technology functions
Identify improvement areas, plan and implement systems to boost company effectiveness
Manage internal and external service suppliers
Execute other duties and requests as is required by the management team
Requirements
Bachelor's degree in any field, preferably in Business Administration or Economics
Previous experience as Operations Lead is preferred but not compulsory
Computer Literate
Strong organisational skills
Excellent communication skills, both verbal and written
Strong problem-solving skills
Interested in this role? Send applications to [email protected]
Full stack Software Engineers at PrognoStore
Location: Remote
Application deadline: September 9, 2017
Responsibilities
To work on the development of products for our customers, integration of partners and our growth team
Work with Product Management, Design, and Platform Engineering to design & implement new products and features for our existing products.
Requirements
Passion and drive to change small business applications for the better
Comfortable working on both client-side and server-side development
Angular/React (optional)/JavaScript
Enterprise with Java
Experience with Spring MVC framework
Experience integrating UI testing tools/test automation frameworks
Send applications to [email protected] if you are interested in this role
Database Administrator at Oracle
Location: Nigeria
Job type: Regular Employee Hire
Responsibilities
Install and patch database engine software and related components
Support Oracle Cloud Engineered systems: ExaCM, OCM  and other related Cloud technologies
Follow Oracle Cloud processes and standards
Setup, Perform and monitor database backups for successful completion
Configure Data Guard databases, support, monitoring and rebuild standby DBs
Monitor database activity, performance, and capacity
Perform database performance tuning  for Oracle Engineered Systems (indexing and optimizer strategies, stored procedures/triggers, partitioning, commit levels, rollbacks, locking schemes, temporary spaces/sort areas, and memory management
Requirements
 Bachelor's Degree in Information Technology or Computer Science or equivalent work experience
Experience in multi-tier architecture environment required
High-level skills in database development/management software and general computer programming and demonstrated experience in database analysis, scoping, data and process mapping;.
6+ years of work experience with production database administration
Fundamental understanding of computer networking, systems and database technologies.
Ability to handle multiple tasks
Excellent communications skills.  (English required, Spanish Language a plus)
Oracle certifications are a plus
Experience with OEM, Grid control, RMAN and tape management systems
For more details about this job opening and to apply, search for this vacancy on the company's career page
UI/UX Designer at Andela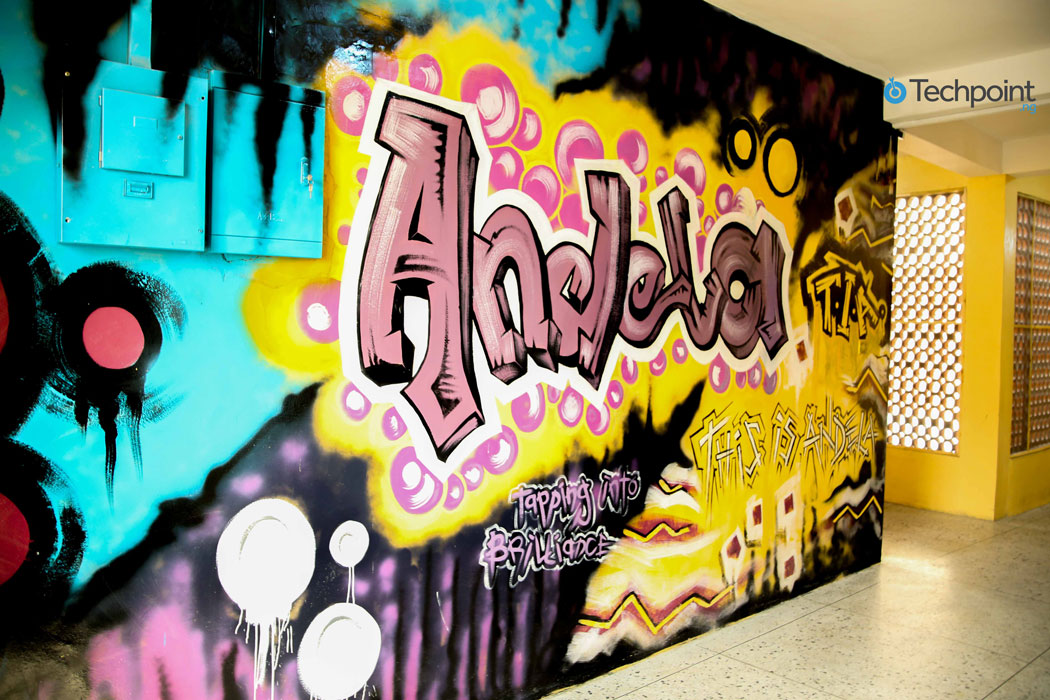 Location: Lagos, Nigeria
Experience: Mid Level
Responsibilities
 Lead our design efforts to ensure that our internal products converse well with their users
Create standards & components to be used across our product suite for a unified experience
Collaborate with various stakeholders to understand the company's goals and users
Partner with Product Leaders to conduct user research
Create low-fidelity wireframes and hi-fidelity mockups that ensure alignment with all stakeholders
Collaborate with Engineering to ensure that we're constantly delivering to specification.
Requirements
Located in Lagos, Nigeria
3-5+ years of UI/UX design experience at a software company
Consensus-builder; develops relationships across the company with ease
Proficient in CSS, HTML and JavaScript
Obsessed with staying up-to-date on the latest UI/UX trends, techniques and tools
Click here to discover more details about this role and apply. Also look out for other available vacancies in Andela.
Solutions Developer at AXA Mansard Insurance Plc.
Location: Lagos, Nigeria
Responsibilities
Architecture of savings and investment related technological solutions, ensuring utility, flexibility and simplicity.
Streamline processes systematically and proactively using new, emerging and cost effective technologies.
Drive investment related (in conjunction with supporting group) initiatives applying deep data analytics and implementation of AI/machine learning.
Participate actively in the agile and continuous development and deployment of digital strategies for the business
Ensure all online and web applications are flexible and simple to use by all stakeholders.
Manage the engagement of third party developers/consultants in line with AXA group outsourcing standard.
Ensure proper documentation of every aspect of application implementation including setup and maintain records, software updates, and changes to the applications.
Ensure all development conforms to standard system development life cycle plan
Integrate and manage different distribution channels (online, POS, ATM, and mobility)
Ensure proper backup of source codes in line with AXA group standard
Work with solution providers to implement software and ensure that application deployment is carried out in accordance with pre-defined standards and in line with user requirement documentation.
Requirements
A major in Computer Science or related field.
Experience in digital, IT or other relevant technology related roles.
Keen interest in disrupting the savings, investment and finance fields.
Understanding and application of contemporary programming languages.
Understanding of user experience design.
Good communication and writing skills.
Good knowledge of business process evaluation and design
Project management and systems network knowledge
Interested in this role? Click here to apply.
Team Lead, Application Development at FirstBank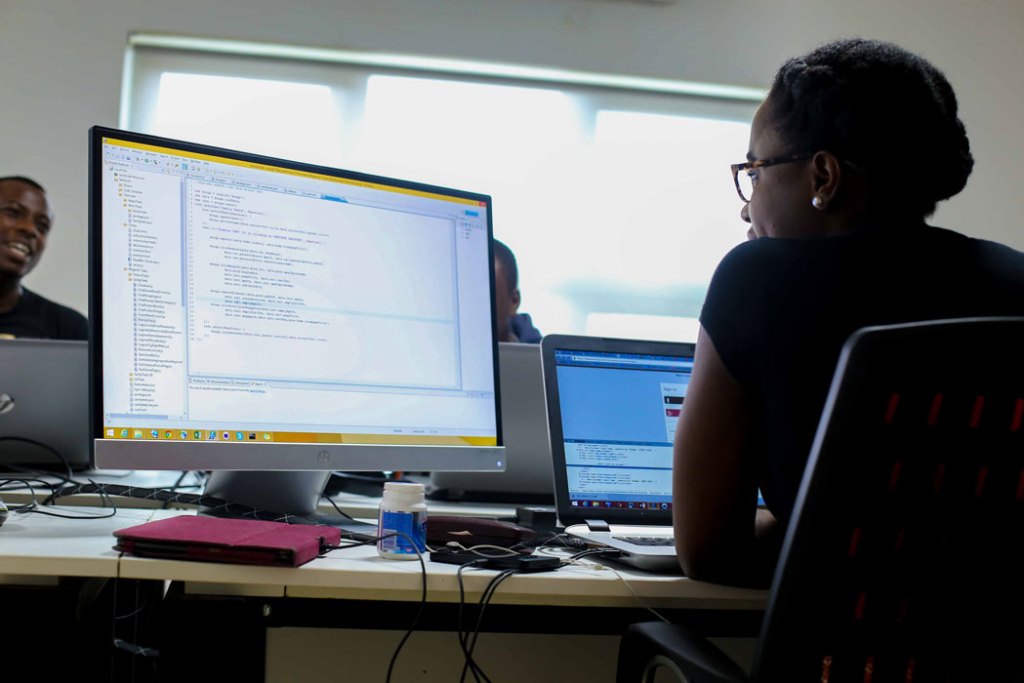 Job type: Full-time
Location: Lagos, Nigeria
Job Description
Reporting to the Head, Digital Lab, the ideal candidate will have responsibility for managing a team of developers and system testers in developing and innovating technologies as well as system designing and working closely with the Solution Architect in transforming the customer experience.  Specific responsibilities amongst others include:
Translating ideas into engineering design and logical units of tasks
Evaluating technical feasibility and implementation of deployable items
Writing and verifying codes and ensuring strict adherence to acceptable criteria
Engage product owners to develop products that create value to customer in line with product development best practices
Requirements
A minimum of Bachelor's/HND Degree in Business, Information Technology or any numerate related field
Minimum of 6 years experience in design and development of solutions
Sound knowledge of Project team Management
Good experience with agile and test-driven development, and behavioral driven development
Advanced knowledge of object oriented design principles
Robust experience with continuous integration (Jenkins) and version control (Git)
Interested in this opening?  Apply here
Previously Featured Jobs
Applications are ongoing for the following roles;
Java Engineer at Quality Driven Solution
Programmer at Iska FX
Marketing Lead at FINT
Software Developer at Prevalent Systems Nigeria Limited
---
Looking to fill any vacancy in your company/organisation? Tell us about it by filling this form
---
Techpoint is conducting a survey of tech worker salary satisfaction in Nigeria. Please take just three minutes to fill this anonymous form. Thank you.