Africa's leading fintech and digital payment solutions' company, Interswitch is pulling together stakeholders and experts to discuss how disruption and innovation are re-shaping the future of the industry through its premier conference – Interswitch Connect. The Conference, Exhibition and Breakouts is tagged: Digital Transformation Imperatives: Innovative Evolution or Disruptive Innovation?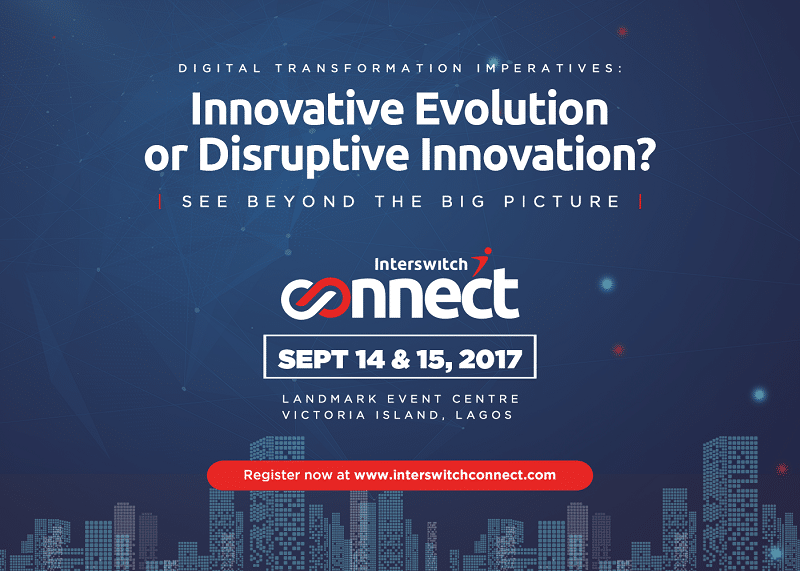 Through Interswitch Connect, we bring together the entire digital financial ecosystem to discuss, debate and evaluate the future of transactions, over 2 days of expert keynote presentations, panel discussions, breakout workshops, presentations and product demos from the leading innovators and OEMs in the financial services industry.
This conference will explore how various players – banks, retailers, telcos and merchants etc. can adapt to new market realities and a landscape that is rapidly being redefined and dominated by fintech disruptors.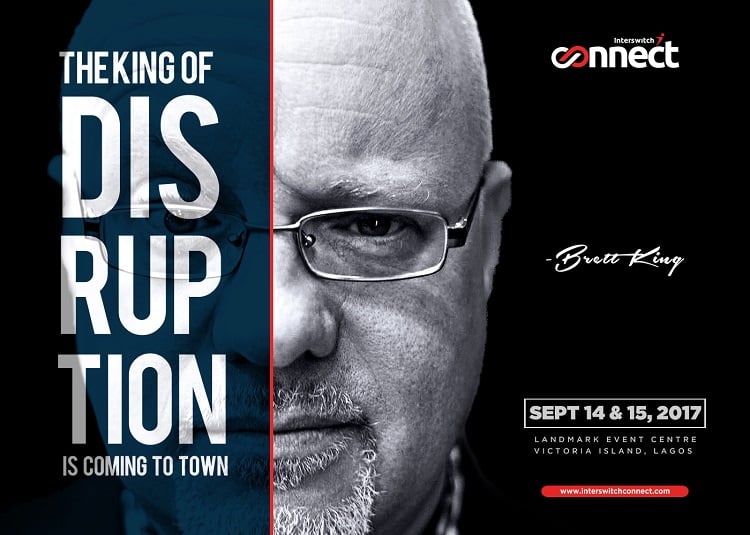 Register to be a participant at the conference to meet the movers and shakers in the Fintech, Commerce, Retail, Consumer and Healthcare industries, as well as the brains and minds behind the accelerating growth of the digital payments ecosystem global.
Conference holds between September 14th and 15th, 2017 at Landmark Event Centre, Victoria Island, Lagos, Nigeria.
To attend, simply visit www.interswitchconnect.com to register and keep up-to-date with conference information. Follow Interswitch on twitter, linkedin and facebook for more details.