Traders of Africa (TOFA), an online marketplace for goods originating from Africa kicked off in June, 2017 and has physically engaged over 8,000 merchants spread across Kenya, Nigeria, Ghana, Uganda and Rwanda.
Uju Uzo-Ojinnaka, a former banker, manufacturer and construction service provider started up this Pan African ecommerce company with their target market being Africa & other countries of the world. TOFA aims to promote intra-African e-commerce and boost the continent's trade with the world as mobile broadband grows on the continent.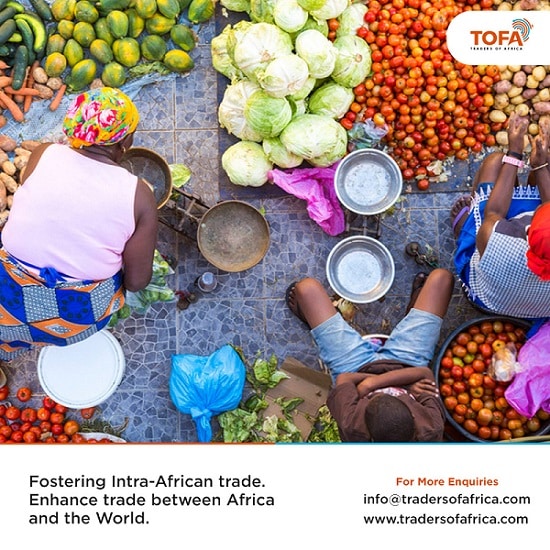 "Traders of Africa (TOFA), is a marketplace focused on driving intra-African trade as well as trade between Africa and the world through technology. We aim to create sustainable wealth for individuals, communities, organisations and nation states in Africa. According to the UN, the continental African economy has a GDP of $2.8 trillion but intra-African trade is just 16%. A lot of Africans would rather import than purchase locally ironically, a lot of those 'exotic' goods have origin from Africa. TOFA simply wants to encourage Africans to trade to trade with the world" said the founder.
TOFA will be launching in Rwanda on the 23rd of August, in Uganda on the 25th, in Kenya on the 29th and will have its main launch in Ghana on the 1st of September.
TOFA's dream is to get all 54 African countries on board in the next 24 months and plans to onboard Mali, Zambia, South Africa, Ivory Coast, Burkina Faso & Tanzania over the next 6 months. The products and services TOFA offers include but are not limited to: Agricultural, Construction, Wood & Furniture, Food, Beverages, Leather, Textile and Mineral products.
The African Economic Outlook 2017, a flagship report of the African Development Bank released in Ahmedabad, India, shows that trade between African countries has the greatest potential for building sustainable economic development and integration. The report adds that trade among African countries expanded from 10% in 2000 to about 16% in 2014, reflecting the continent's recent economic upturns.  The report also added that Africa's GDP and its internal trade expanded fourfold over the past two decades suggesting that intra-African trade is more resilient than exchanges with other regions of the world.
With over 8,000 merchants signed up, verification for buyers/sellers and a partnership with Ecobank to provide Escrow/settlement, TOFA stands a chance to improve connections between and within African countries.
TOFA is not the first ecommerce platform to launch in Africa but it's clearly the first intra-Africa platform promoting made in Africa goods.
Trading on the marketplace will start on September 1, 2017. Visit www.tradersofafrica.com to be a part of those bringing change to African trade.