At a media roundtable yesterday, iflix announced the official launch of its services in Nigeria. The Subscription Video on Demand (SVoD) platforms that is focused on emerging markets is commencing operations with a wide range of offerings.
Founded two years ago in Malaysia, iflix is operational in 19 countries across Asia, the Middle East and North Africa. Country manager for Nigeria, Ngozi Madueke-Dozie was on ground with the iflix Nigeria team to answer questions and expatiate on the company's plans for Nigeria.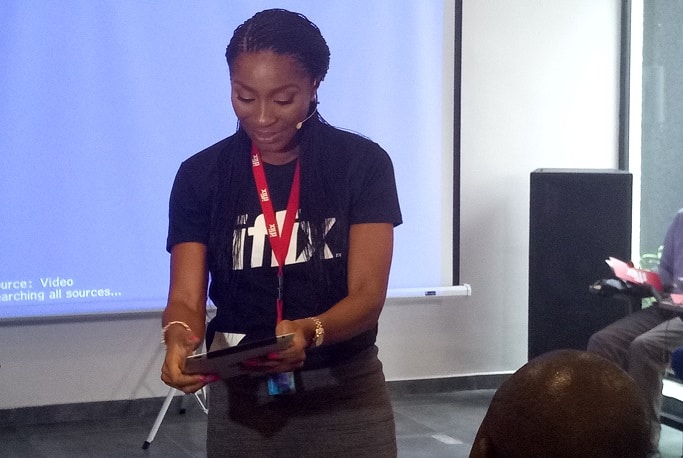 We are on ground in Nigeria to understand the Nigerian market and provide specific tailored and relevant content. Our content acquisition team is solely focused on ensuring whatever we put out is quality and resonates with the viewers," she said.
Iflix Nigeria is hoping to position itself as the leading provider of SVoD in Nigeria. On why Nigeria was chosen, Ngozi Madueke-Dozie explained that the growing internet penetration in the country makes it a perfect market.
Data cost is still a problem for some Nigerians and iflix promises not to be heavy. According to Ngozi:
You can watch 20 minutes of video content with 33MB of data so that means you can watch whole shows and movies without exhausting too much data in the process.
Partnership with over 220 studios and distributors allows iflix offer international and local films and TV series. From cartoons, Nigerian drama and films to Korean and Hollywood TV, iflix boasts of a wide range of offerings.
Like most international SVoD platforms, iflix serves users content based on location. This means that some shows available in Malaysia may not be visible to a Nigerian audience. Ngozi says this is to ensure relevant content that an audience can effectively relate with.
The content acquisition team is also responsible for providing shows that are unique to iflix Nigeria. According to Ngozi Madueke-Ojo, customer support will not be a problem with iflix Nigeria.
We have operations in over 20 countries, that automatically translates to multiple time zones and means we can answer you on the phone at any time of the day.
Subscription to iflix gives users unlimited access to content on the platform and ability to stream on up to 5 devices at once; mobile phones, laptop, tablet and or television. Data presented shows iflix currently has five million members and five billion minutes streamed since launch.
The iflix mobile application is available on the Google Play and Apple App stores and users can sign up for a one-month free trial. After the trial, monthly subscription costs ₦799 and an annual subscription costs ₦6,392, which translates to a 33% discount off the monthly rate.