Many primary and secondary schools students in Nigeria typically spend their long vacation attending summer schools. Yet, there is hardly any difference between summer school lessons and the usual academic lessons; students learn the same regular stuff in the same old way albeit without uniforms. While summer lessons are a great way to engage young children during the long holidays perhaps this time can be better utilised.
There has been a rise in the popularity and acceptance of tech summer camps in Nigeria. In a world that revolves around technology and with an education system that is struggling to cope with technological demands, this is a welcome development. Coding, robotics,  3D- animations, graphics and game design are areas students are currently being exposed to in different tech camps  in the country.
There is a growing need for young children to be groomed in technology and to be aware of all the opportunities it holds for the future, especially at a tender age. This is something that has not been addressed by our current educational system. So it has become pertinent for parents to be more deliberate about how their children spend time away from school.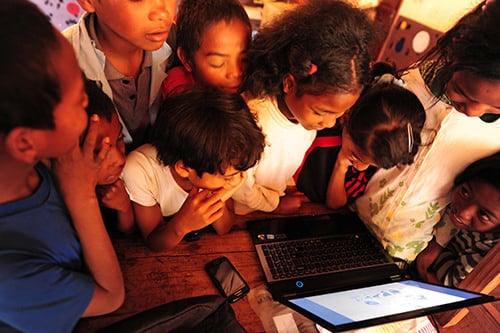 While coding seems to be the popular area of focus in tech camps at the moment, tech camps are also a good opportunity to boost general interest in STEM. The students will learn relevant, creative and collaborative skills that are not taught in our traditional classrooms. They will generally imbibe 21st-century skills that will help them cope in the digital economy.
There are still not enough accessible opportunities for the average child to enjoy a tech camping experience; there are very few tech camp programmes currently and many of them are not exactly affordable -- at least compared to the regular summer school lessons.
---
Suggested Read: 11 ways to learn programming in Nigeria and everything you need to know about them
---
Parents, individuals and organisations can contribute to the nurturing the next generation of tech-savvy youths. Companies and individuals can play a role in creating more tech camps for young children.
Parents, on the other hand, must recognize the need to get their children prepped for the future by exposing them to these opportunities. Perhaps we can look forward to a very 'techy' long vacation next year