This week is loaded with events all over Nigeria and we have curated a list of tech events that will interest you. They are coming up on or between Monday, 7th August 2017 to Monday, 14th August 2017.
Blockchain & Cryptocurrency Conference Lagos Nigeria 2017
Across the globe, organisations are scrutinizing how the Blockchain technology can transform current processes, free them of the middle-man and save significant costs. The potential is huge and possibilities limitless, however, there are considerable challenges to overcome before the benefits can be realised.
The Blockchain & Cryptocurrency Conference is tagged "Learning to glow with the flow", and organised in partnership with Blockchain Education Network Nigeria and Blockchain Nigeria User Group. The event will focus on identifying the opportunities and overcoming the challenges to making this revolutionary technology a reality in Nigeria. Speakers are; Dr. David Isiavwe, President of ISSAN (Information Security Society of Africa – Nigeria), Musa Itopa Jimoh, Dickson Nsofor,
If you interested , register here.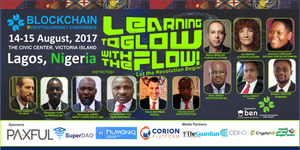 Date: 14th-15th August, 2017
Time: 10:00AM
Venue: The Civic Centre, Ozumba Mbadiwe Avenue, Victoria Island, Lagos, Nigeria
Fintech Summit
In a world where digital technology has created seemingly endless new financial payment possibilities, strategy matters now more than ever. Successful brands don't just adopt new technologies, they enlist these technologies in the service of a clearly defined strategy that helps them to identify the opportunities that really matter.  Kantar TNS is hosting a Fintech Summit in Lagos, "Payments of tomorrow and the changing consumer".
The summit focuses on the challenges and opportunities digitalization presents in the FinTech Industry and helps identify how to win in today's market place. Key note speakers at the summit include Adebisi Shonubi, Managing Director, Nigeria Inter-bank Settlement System PLC and Jonathan Chocqueel-Mangan, Chief Strategy & Transformation Officer, Kantar, and a member of Kantar's Global Board.
If you're interested in attending and would like to register for the event, kindly send an email to seun.tuyo@tnsglobal.com.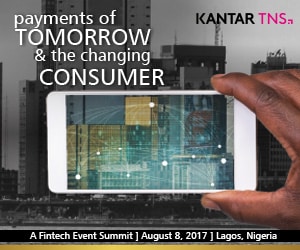 Date: 8th August, 2017
Time: 10:00AM
Venue: Oriental Hotels, Lagos
Upcoming Events
TEDxYaba
The world as we know it is increasingly changing.  Nigeria and indeed, Lagos, is not left out. At the event, you will be taken back in history to see what can be learnt, while celebrating the present as we all chart a course for the future. Would Yaba continue to grow as a technology hub or is the progress we've seen transient?
Confirmed to speak at the event include Maryam Uwais (Special Adviser to the President on Social Protection), Omobola Johnson (Senior Partner, TLCom Capital/Nigeria's former ICT minister), Seni Sulyman (Country Director, Andela), Judith Okonkwo (Founder, Imisi3D and organiser of Nigeria's first virtual reality hackathon), Lala Akindoju (Actress, Producer, Casting Director), Folakunle Oshun (Artistic Director, Lagos Biennial).
TEDxYaba 2017 is a free event but registration is required.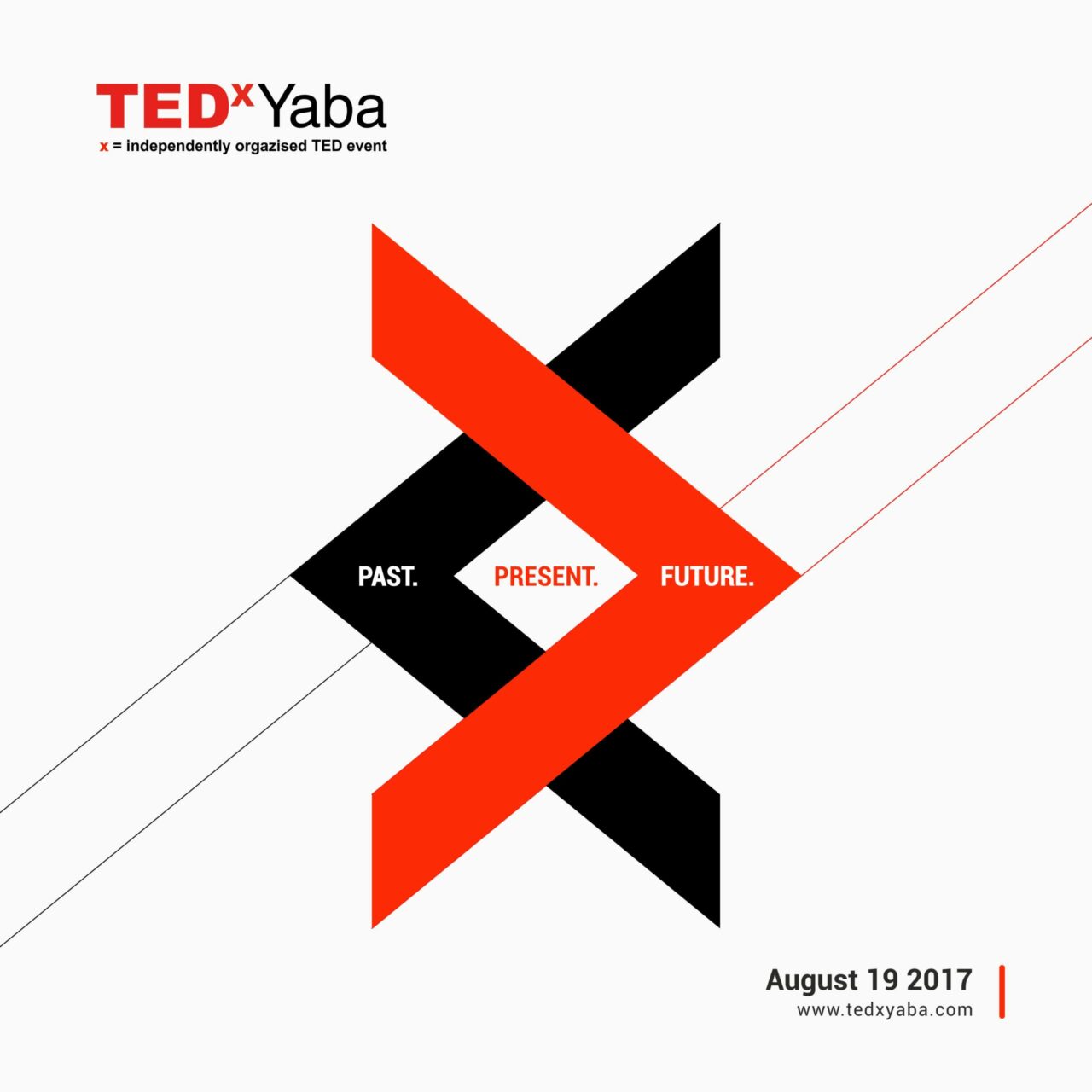 Date: 19th August, 2017
Time: 10:00AM to 3:00PM
Venue:  Hall 1, Ozone Cinemas, E-Centre, Sabo, Yaba, Lagos.
Taanteeta's Robotics Summer Camp
Tanteeta is planning a Robotics summer camp.The summer camp intends to introduce the participating kids and teenagers to the wonderful world of Robotics and Automation in a fun-filled environment. Students would be encouraged to investigate their own world, and will learn to maintain a positive heart towards mistakes and errors. They will be working in teams to build mind-blowing projects to stir their imagination and improve their problem solving and critical thinking skills.
If you are interested, register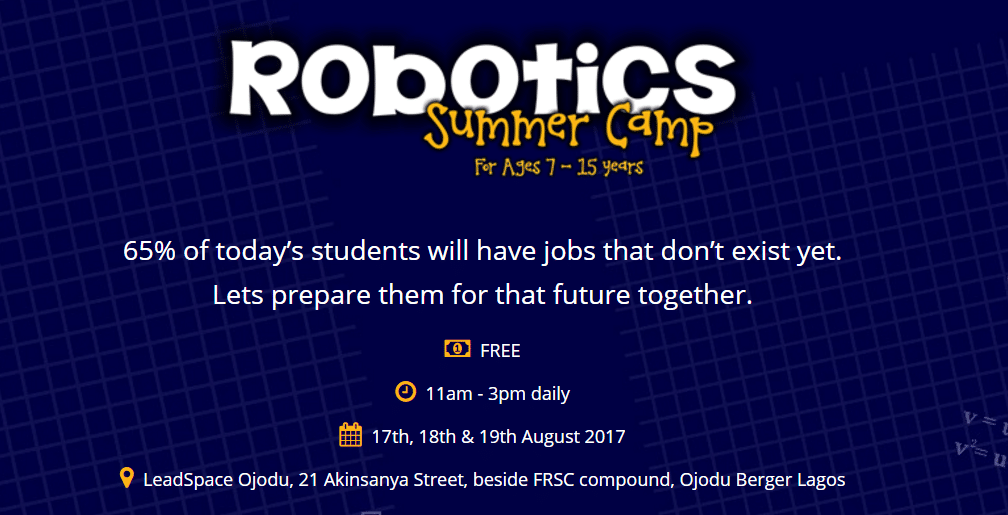 Date: 17th-19th August, 2017
Time: 11AM- 3PM daily
Venue: LeadSpace Ojudu,21 Akinsanya Street, Beside FRSC compound, Ojudu Berger Lagos
---
Event Teaser
While you shouldn't be on your phone and laptop during the entire event, having them readily accessible when you are feeling very awkward isn't a bad thing. Just be sure that you're not over-relying on your devices but they are priceless when the event is getting boring.
---
Editor's note: Are you organising a tech event? Tell us about it by filling this form.